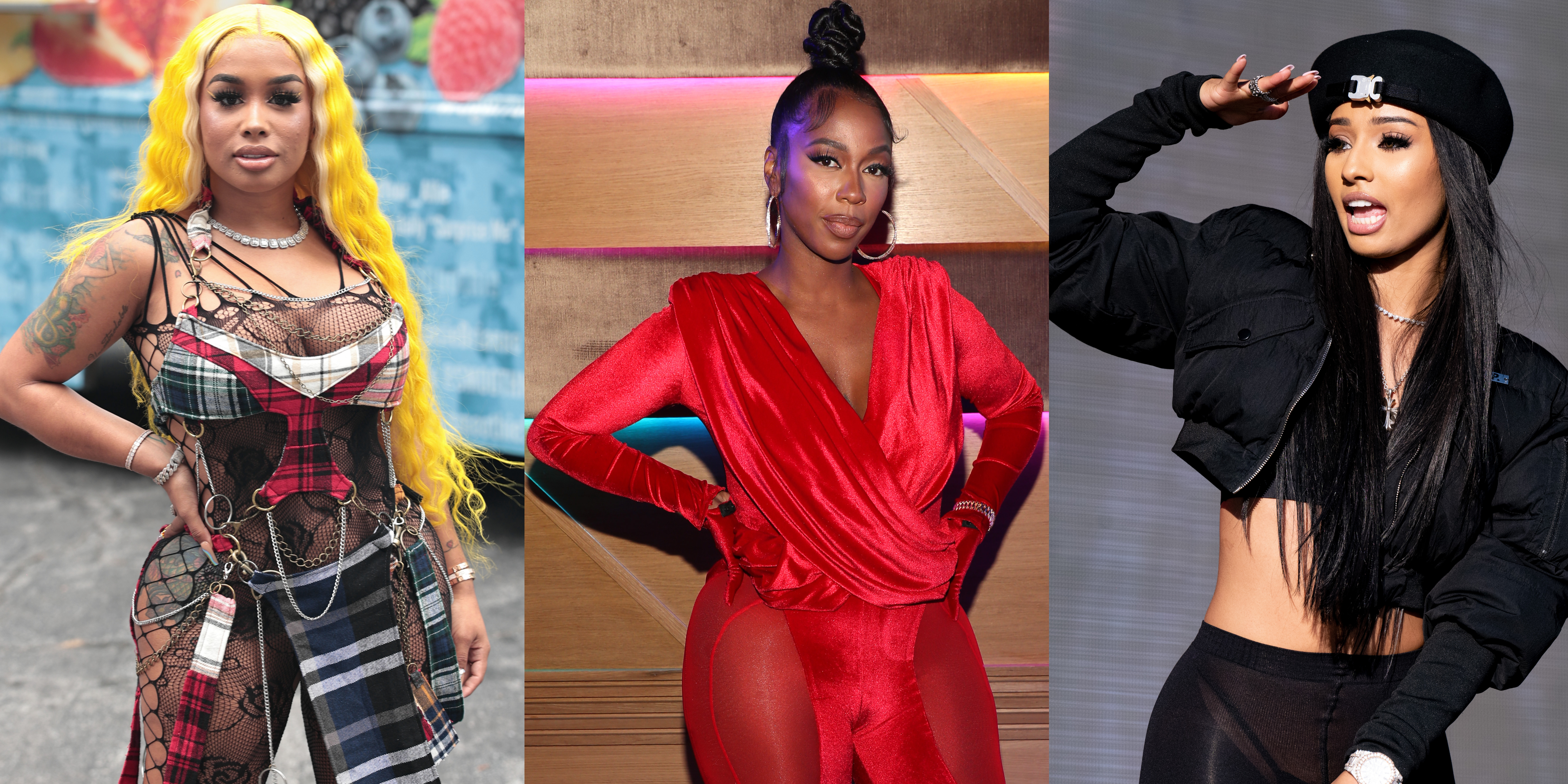 This Viral TikTok Song Just Got A Major Remix Featuring DreamDoll, Kash Doll, and Rubi Rose
The femcees jumped on the remix of "ABOW" by artist Shantii P.
Calling all fans of rap music – and TikTok content creators! "ABOW," the viral TikTok song by Shantii P, was remixed to include rappers Kash Doll, DreamDoll and Rubi Rose.
The original single has taken TikTok by storm since its release in December 2021. Since then, TikTok users and celebrities like Saucy Santana have used it as a sound and danced to the lyrics, "He told me throw it back, abow." If you regularly spend time on the social media app, chances are the song is already resonating in your head just by reading these lyrics.
The #ABOW hashtag currently has over 560 million views on TikTok, with multiple versions of the song circulating on the app.
The newly remixed track was produced by 3xTharaWest, a 19-year-old producer from Louisiana.
Abow is a word used to express shock or surprise in a similar way to "damn" or "wow." The word stems from Arabic slang, which is pronounced "ubahh" in European countries like Turkey and Sweden. In the United States, the word became popular through the viral TikTok song.
"Abow" is being released just as the weather is starting to get warmer. It is set to take over the internet once more this Summer.
Listen to the song and discover the lyrics of the full remix below: