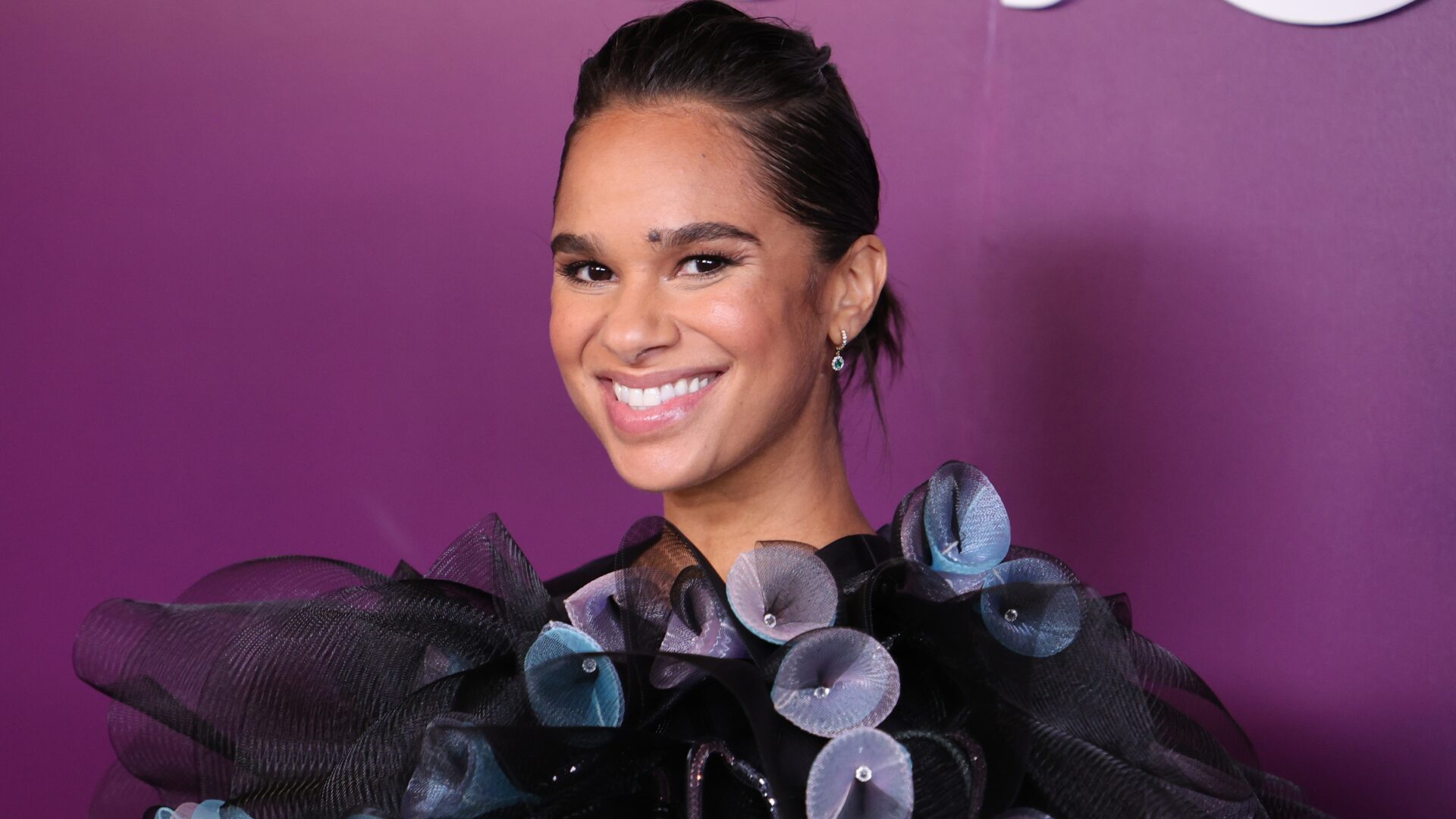 Misty Copeland Credits Prince For Inspiring Her To Take Her Career To The Next Level
The ballet dancer also wants to inspire others to pursue their passion for ballet.
Misty Copeland isn't just one of the most talented ballet dancers in the world, she is also the first African American woman to be a principal dancer with the American Ballet Theatre. On September 13, Copeland reflected on the beginnings of her career during a panel discussion at The Root Institute in Washington D.C. The ballet dancer credited the late artist Prince for boosting her confidence and inspiring her to take her career to the next level, reported The Root.
"Having someone like Prince say you are the best and pushing me to go farther than I thought I could was a big step," said Copeland. She shared that the "Purple Rain" singer pushed her to own her individuality although it was very difficult at times. Copeland toured with the legendary artist on and off for four years during breaks with the American Ballet Theatre.
The 40-year-old ballet dancer also shared details about her new non-profit organization, The Misty Copeland Foundation. She started it to bring more diversity in the world of dance and ballet. "This is something that I feel like I'm meant to do, and I'm just excited to continue to give back to my community and to ballet which has given me this incredible life that I have and made me into the person I am," Copeland said during the panel.
The dancer is starting Be Bold, a free, 12-week program for children 8 to 10 years old, at two Boys and Girls Clubs in New York City. She wants to inspire a new generation of dancers with this project, which she referred to as "a culmination of my life's work," according to The New York Times. 
"It's so important for me to give back to the community, as well as to show people that ballet should be and can be inclusive," she said. "It's giving opportunities to people that don't feel that they are included in this elite art form, and offering a new approach to what ballet can look like."
Copeland will be back on the theater stage in Fall 2023.
Featured Photo: NEW YORK, NEW YORK – NOVEMBER 08: Misty Copeland attends the 2021 Glamour Women of the Year Awards at the Rainbow Room at Rockefeller Center on November 08, 2021 in New York City. (Photo by Theo Wargo/Getty Images)
About Kyra: Kyra Alessandrini is a news writer at Girls United and a freelance journalist. Her work has appeared in publications such as Time, The Hollywood Reporter, InStyle, and Elle. Born in New York and raised in Paris, France, she is passionate about culture, street photography, and travel.