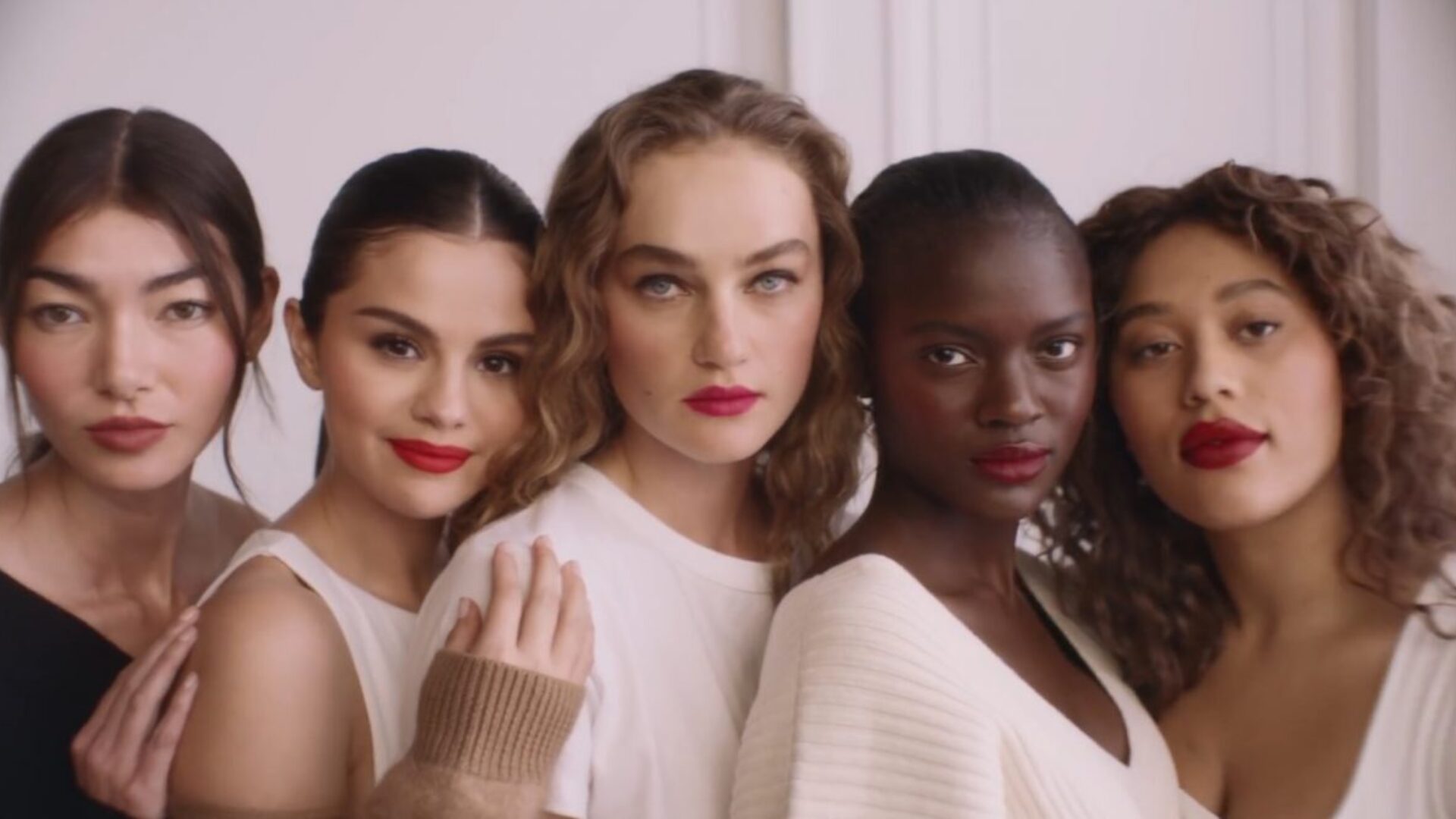 How Black Girl Friendly Is TikTok's Viral Rare Beauty Blush Hack?
Rare Beauty's Global Stylist Cynthia Di Meo started the blush hack and TikTok hasn't been the same since!
The beauty renaissance that black girls are going through is equal parts glorious and overwhelming. On the one hand, there are so many innovative hacks to try, but on the other hand, it's sometimes not easy to find black girl-friendly products. The Rare Beauty blush hack has been going viral on TikTok though for the past couple of months, so we had to take a look at the "Rare Beauty encourage black girl" hashtag to see if this product could also be a staple in our makeup routines. Spoiler alert you'll be glowing from within.  
A couple of months back, Tiktoker @glamzilla shared a video explaining "the craziest blush hack ever." According to the video, Rare Beauty's Global Stylist Cynthia Di Meo taught her that this trick is supposed to make us look like we're "blushing from within." According to Di Meo, all you have to do is put on your favorite Rare Beauty Soft Pinch Blush, blend it with your hands, and then apply a tinted moisturizer on top like usual. If you want the blush to pop through a bit more, you can use a sheer amount of tinted moisturizer, but if you want that hidden pop of blush, build up your tinted moisturizer coverage. 
Another Tiktoker @nidalkabashii dubbed over the original video to see if the trend would work for darker skin tones, and with almost six million views, it's safe to say a lot of people were just as curious as us. Not only did her cheekbones look perfectly highlighted, but the blush hack knocked the glow from within aesthetic out of the park. Another bonus of this trend is that if you like a more subtle look, applying the blush underneath the tinted moisturizer blurs out the product, but you won't lose the chance to show off the pigment. 
If you don't want to try this trend, but you're desperately looking for a blush that's equal parts pigmented but not garish, the Rare Beauty Soft Pinch Liquid Blush still gets the black girl seal of approval. They're 11 shades, with seven coming in a radiant finish and four in a matte finish. This blush works so well for black skin tones because a little of the product goes a long way.
"The color payoff is stunning, and I love how it can be worn as sheer or as vibrant as you would like," Yuri London, a licensed esthetician and beauty influencer, told Byrdie. 
You can't go wrong with any of the eleven options, but the shade Grateful, described as a dewy true red, seems to be that girl on the "rare beauty encourage black girl" hashtag.  
The next time someone asks you, "who has you blushing like that," you can coyly respond, "the rare beauty herself, Selena Gomez."
About Allanah: Allanah Dykes is a freelance writer. Her work has appeared in NPR, Popsugar, Food52, and Complex publications. Raised on Long Island, NY, surrounded by diverse fashion, beauty, and culture, she prides herself on infusing her upbringing into every article she writes.