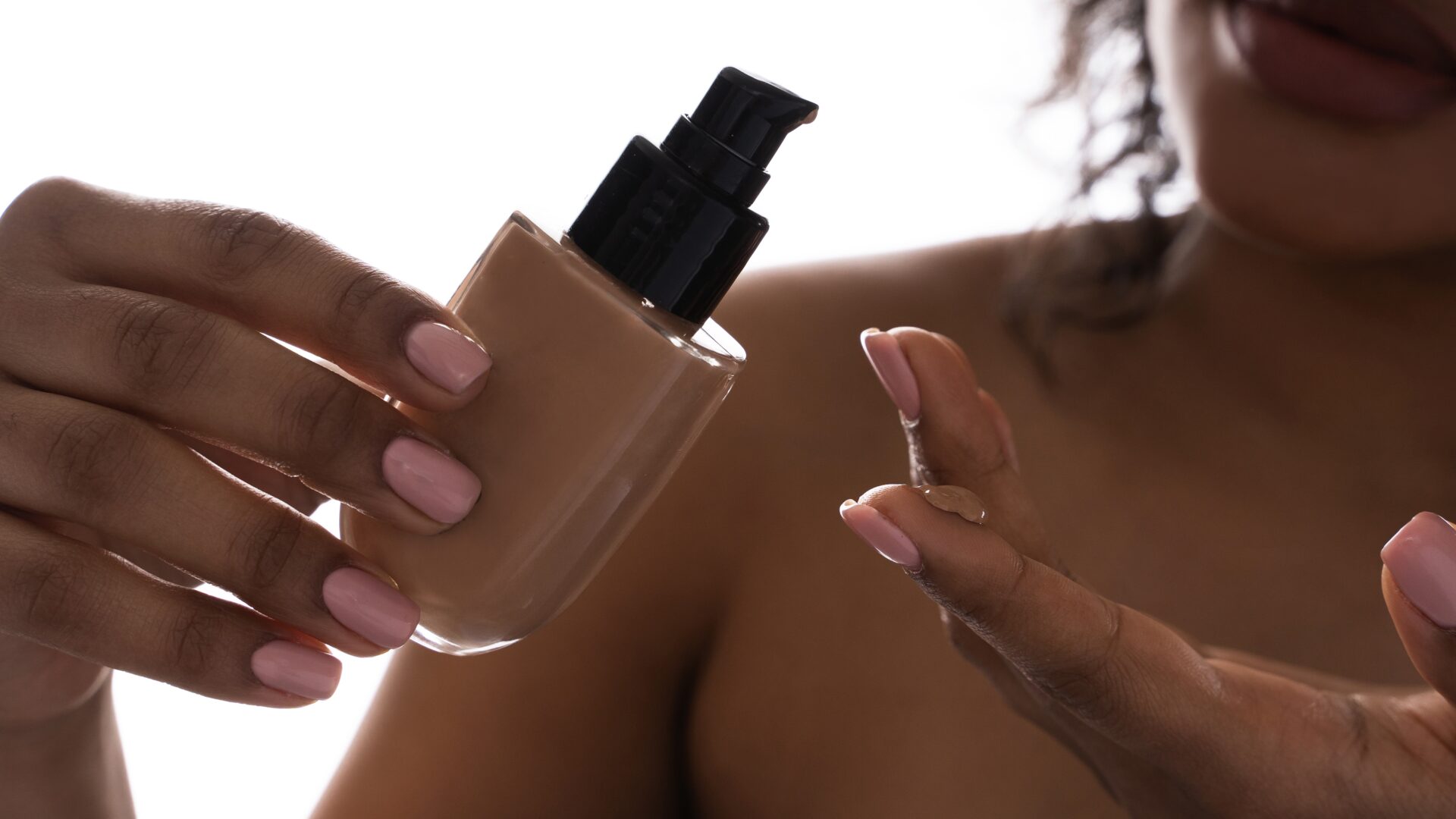 TikTok's 'Foundation In Water' Hack Is Peculiar, But The Trend Might Have Some Validity
The viral beauty trend is being challenged by science.
If you frequent the beauty community side of TikTok often, just logging on can make you want to spend money. Even though there's always an influx of beauty trend videos dominating the app, and shock value is expected, the foundation in water videos threw us for a loop. With the "putting foundation in water" hashtag having over 58.9 million views, the TikTok beauty community is also in a frenzy over this peculiar hack.
Many videos pop up on the hashtag, and a couple of individuals are mentioned as the originator, so it's difficult to attribute who brought this trend to the platform and who made it pop off. Some makeup artists have also claimed to be doing this particular process for years. The gist of this hack is that you take your foundation, pump a bit into a glass of water, swirl it around and then apply the foundation to your face.
According to TikToker @darriskin, putting your foundation in water is supposed to make makeup transfer proof. When she blotted her face, a little came off onto the paper towel, but it was barely noticeable. Another bonus of this hack is that her skin looks super hydrated and glowy in the video.
Another Tiktok user @_ayshabegum_ captioned her video by noting that "mixing a foundation in the water makes it more hydrating" and "takes away any excess oil." Although the hack provides an initial seamless look and no separation for a couple of hours, if you want a long-lasting solution, beauty science pokes a couple of holes into this trending application.
"If a foundation has water in the formula, it will thin the texture during [the] application, but it will evaporate quickly after applying and likely will not hydrate the skin throughout the day," Jamie Dorman, a celebrity makeup artist, told Byrdie. "Basically, it may look lighter and dewier when you apply it, but don't count on this for adding any extra hydration to your skin as the water evaporates through the day."
Dornan also notes that if you want to try this beauty trend, only try it with a water-based foundation because silicone or oil-based foundations won't mix well with the formula.
If your true goal is to get a glowy finish, incorporate hydrating products into your skincare routine, wet your sponge before foundation application or use a face mist instead. These options are less messy, and you won't be using an unnecessary amount of foundation. For those who want to try this trend, instead of dumping your foundation into a glass of water, mix a small amount of water and your foundation on the back of your hand.
Word of advice: save some coin and just enjoy the "putting foundation in water" videos on TikTok instead.
About Allanah: Allanah Dykes is a freelance writer. Her work has appeared in NPR, Popsugar, Food52, and Complex publications. Raised on Long Island, NY, surrounded by diverse fashion, beauty, and culture, she prides herself on infusing her upbringing into every article she writes.