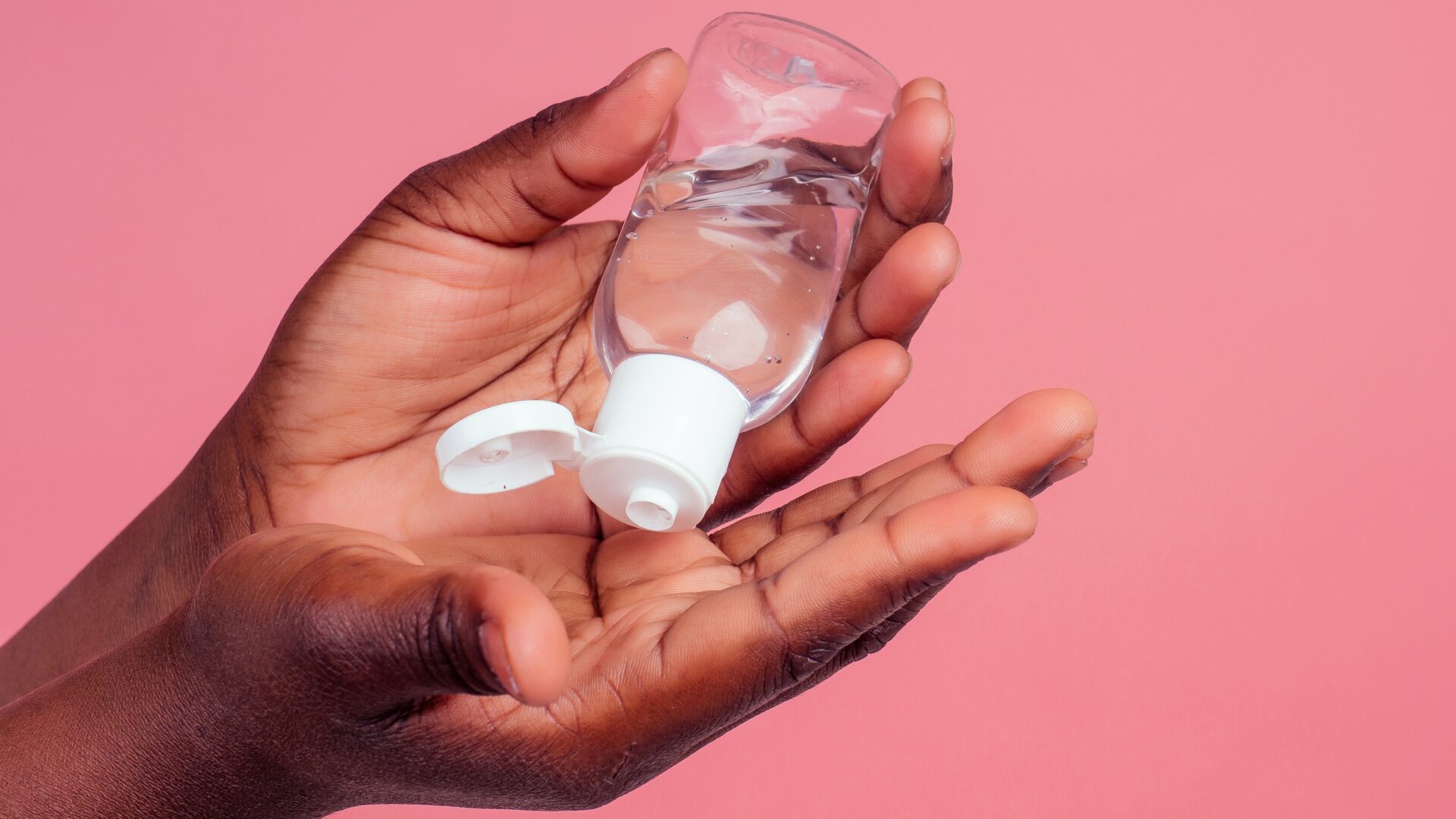 "Slugging"Has Always Been Part Of A Black Woman's Skincare Routine
The practice has been repackaged as a skin care trend on TikTok.
For skincare lovers, TikTok can be a great source of inspiration when it comes to discovering new products, treatments, and general advice. The latest trend to go viral is "slugging" – a word used to describe the act of putting petroleum jelly (first sold by Vaseline) on your face and body. The "slugging" hashtag currently has over 438 million views on TikTok. Online, users marvel at the results, pointing to how moisturizing "slugging" is, and how it helps them achieve glass skin.
Discovering a new skin care practice can be exciting, especially when the results are positive. What poses more of a challenge is when a skin care practice is repackaged as a trend – discounting the generations of Black women who partook in it before it even got a name.
"It was recently given a name and made popular by the Korean skincare world, however growing up with two Black grandmothers I was "slugging" far before it was popular," Tiffany L. Clay, MD, FAAD, a board-certified dermatologist told Who What Wear. "I remember my grandmother teaching me when I was very young to apply ointment to my body after I bathed to keep me moisturized all day."
Growing up, you may have this memory of your parent slathering you in lotion or ointment before going to school.
The skin care practice went viral on TikTok after Charlotte Palermino, an aesthetician and the co-founder of the skin care company Dieux, mentioned it on social media in 2020.
Petroleum jelly forms a seal retaining moisture when applied to the skin. It also has anti-microbial properties and accelerates skin healing, reports The Washington Post. Clay suggests using the product for anyone with dry skin or a compromised skin barrier. If you do apply petroleum jelly on your skin, it is best to stay away from using other products containing retinoids, exfoliants or vitamin c. "You can take an ingredient that is fairly mild, and turn it into something very potent by sealing it with petrolatum," dermatologist Ranella Hirsch told The Washington Post.
Although "slugging" is often used to refer to skin care for your face, social media users have started introducing "body slugging." On TikTok, the hashtag counts over 100 million views. Again, Black women are questioning the trend and pointing out that moisturizing has always been an integral part of their skin care routine. It is also the case with "hair slugging," which has been viewed over 15 million times on the app.
Black women have been moisturizing their faces, bodies and hair for decades. It has always been an important part of self-care and always will.
"Slugging" isn't a trend, it is common practice.
About Kyra: Kyra Alessandrini is a news writer at Girls United and a freelance journalist. Her work has appeared in publications such as Time, The Hollywood Reporter, InStyle, and Elle. Born in New York and raised in Paris, France, she is passionate about culture, street photography, and travel.