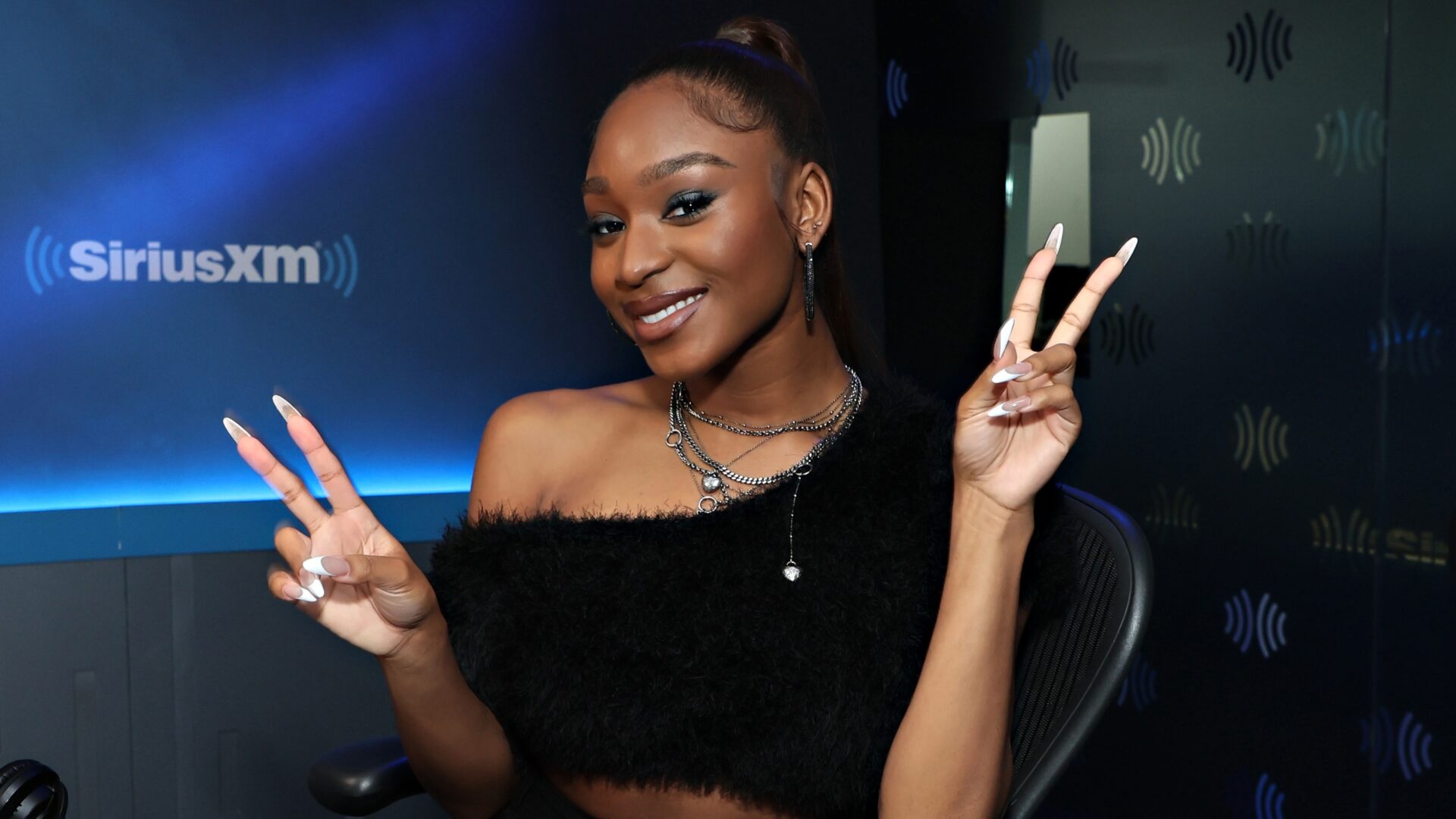 Normani Swears By This $95 Serum For Her Acne-Prone Skin
This serum is chock full of Vitamin C and antioxidants.
Normani is serving pure unfiltered magic in her latest Get Ready With Me-style video interview with Vogue. During her "Beauty Secrets" segment, Normani gave her fans a peek into her daily skincare and makeup routine from start to finish in under fifteen minutes.
First, the "Wild Side" songstress starts with her "favorite cleanser" by iS Clinical, which retails for $48 USD. As she begins to lather the cream cleanser onto her skin, she talks into the camera about her skincare journey. "I really do have combination skin but have struggled with acne for the last 10 years and it really has been a journey," Normani admitted. "Between using these medical-grade products that you can get over the counter, I also use Tazorac that my dermatologist put me on and it's a game-changer."
After softly dabbing her face dry with a washcloth and reminding fans to "protect the edges at all cost," Normani put on a hydrating face mask and went over it with a face roller. Normani disclosed that her mother has even advised her to "always go in an upward motion" when using the beauty tool, which is said by experts to be beneficial when combating wrinkles and fine lines.
"I'm definitely the girl on the plane with the acne stickers," Normani said, referring to the cult-favorite pimple patch beauty trend. "I've definitely worn pimple cream in the airport. I'm talking public. I don't care – I'm comfort over everything." While she doesn't get much time to herself throughout the day between shooting music videos, working on her debut album, and hanging out with her besties, Normani views her beauty, skincare, and even hair routines as "intimate moments that I share with myself."
After revealing the hydrated glow behind her face mask, Normani applied her iS Clinical Pro-Heal Serum Advance+ ($95 USD), which she claims "helps brighten any dark hyperpigmentation that I might have, especially with darker skin." As a second barrier, the singer went in with her iS Clinical Hydra-Cool Serum ($96 USD) which "gives you the glow that you want." To top it all off, Normani completes her skincare routine with a few pumps of her iS Clinical Reparative Moisture Emulsion ($105 USD) as a moisturizer and the LUMIFY® Redness Reliever Eye Drops, which can retail for up to $21.99 at Walmart, Target, or Amazon.
To get the full rundown of the "Motivation" singer's beauty routine including Rihanna's Fenty Beauty Match Stix Contour Skinstick, Fenty Beauty Pro Filt'r Instant Retouch setting powder, and Fenty Beauty Sun Stalk'r Face + Eye Bronzer & Highlighter palette, check out the full video on Vogue's YouTube channel below.
Photo Credit: NEW YORK, NEW YORK – APRIL 06: Normani visits SiriusXM's "Morning Mash Up" at the SiriusXM Studios on April 06, 2022 in New York City. (Photo by Cindy Ord/Getty Images)