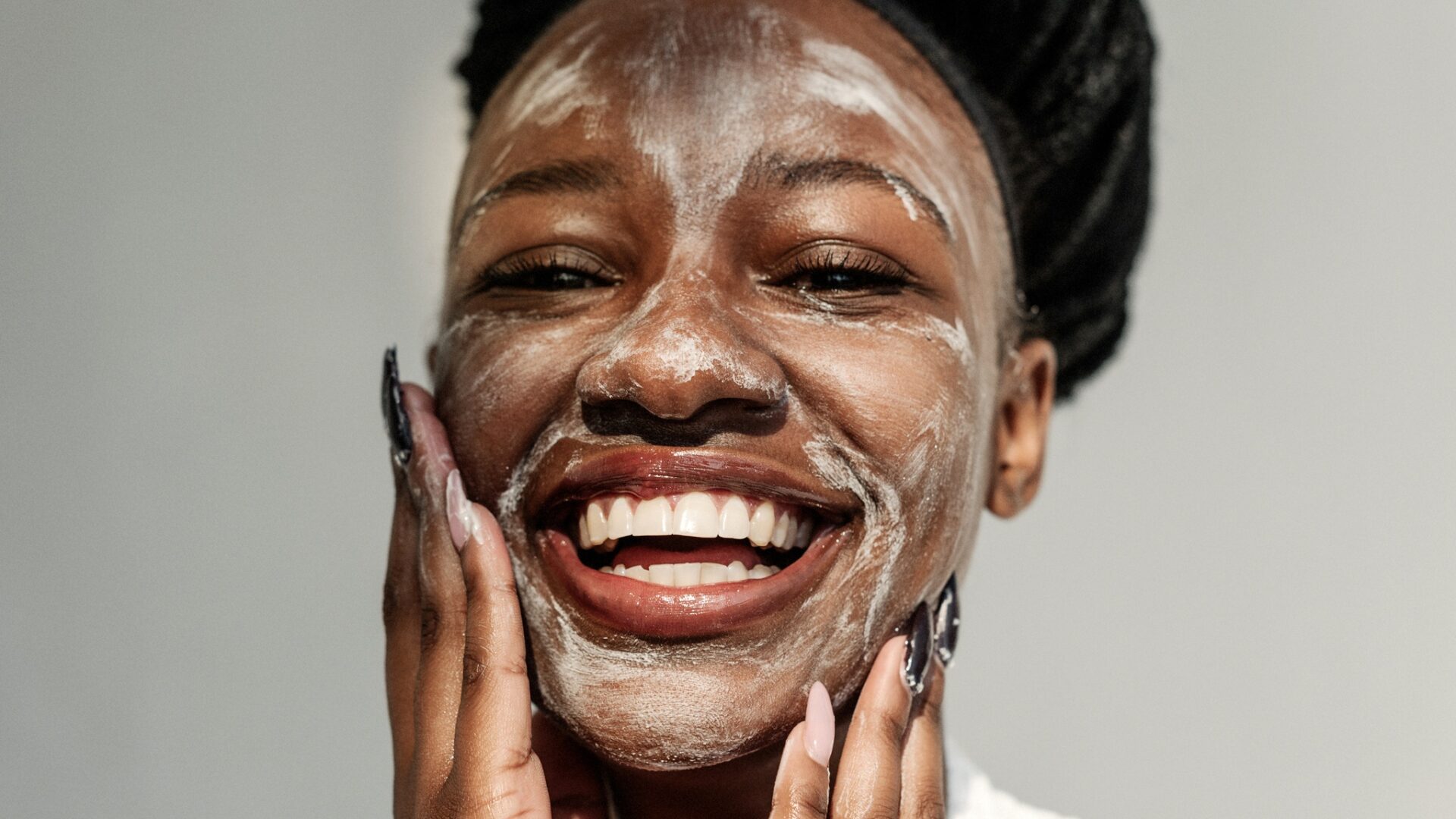 How To Transition Your Skincare Routine From Summer To Fall
A world-renowned aesthetic and surgical dermatologist gave GU some tips!
As the seasons change and the air gets cooler and dryer, it's easy to get excited about the fall and winter when all that's on your mind is gingerbread cookies, scowling the internet for last-minute gift guides, and Mariah Carey. There's a lot of distractions that come with the wintertime, but that's no excuse to be distracted from your skincare routine. While some may argue that you shouldn't rock the boat when it comes to skin product switch-ups, dermatologists recommend shifting your skincare routine in accordance with the change in weather.
Why does the fall have such an impact on our skin, you may ask? "Colder seasons often come along with colder temperatures, wind, decreased humidity, and increased use of dry heat indoors leading to dry, dehydrated skin," explained board-certified dermatologist Dr. Naissan O. Wesley to Girls United. While a good skincare routine should be catered to one's individual needs, she explained, Dr. Wesley did distinguish the difference between Black girl skin and skin of color versus caucasian counterparts. "Skin of color often has collagen that is thicker and has more pigmentation on the surface making it less susceptible to early wrinkles and photoaging."
Even as Black girls and women, our experience is non-monolithic as is our skin journey. We know that there are different skin types including oily, dry, and combination, but what are the best ways to go about hydration in the winter if you fall into these different categories? "For dry skin, moisturize well and don't use cleansers that are too harsh or drying. Make sure to try and apply moisturizers within 3 minutes of getting out of the bath or shower to try and help trap the moisture. in," Dr. Wesley suggested. "For oily skin, stay in your skincare routine and pay attention to use products that are non-comedogenic, meaning they've been tested and labeled that they should not clog your pores to avoid breakouts."
Have you ever heard of a back facial? Find out if you need one from this North Carolina-based certified esthetician.
With so many skincare products on the market, Dr. Wesley confidently recommended products and ingredients to be mindful of for Girls United readers looking to transition their skincare routine. She notes Arbonne's Bio Hydria Gel Cream as a "good choice, particularly in younger or acne-prone skin." Dr. Wesley continued, "In that has an ingredient derived from a succulent plant that helps keep the skin hydrated and feel supple without being too oily or greasy." She recommends the use of hydrating products or those with emollient properties, as well as ingredients that will keep the skin barrier intact. Similarly, avoiding products that will make your skin feel dry afterwards is a major key.
You may hear the term "exfoliation" from skincare experts and estheticians, but what exactly does it mean and how often should you participate in this new skin activity. Dr. Welsey recommends beginning to exfoliate away your sun-damaged skin as the season transitions from the end of summer into early fall. "If the skin is very flaky from dryness during winter, that is also a good time to exfoliate followed by good hydration and barrier cream to keep the skin feeling more smooth and moisturized," Dr. Wesley advised. Furthermore, she encourages readers to stay away from over-exfoliating which can "disrupt the skin barrier," which can lead to water loss and dehydration of the skin.
After opening up about her journey with PCOS, Keke Palmer revealed the secret to her skincare routine on YouTube. Learn more here!
She recommends Arbonne's BrightenUp skincare line as a good option for gentle exfoliation while still helping with hydration and brightening the skin, "particularly after dark spots created by summer sun or old acne marks," Dr. Wesley noted. "Within that line for those who desire a more intensive fall/winter renewal that can tolerate it while still not too harsh on the skin, the BrightenUp Targeting Essence With Retinol is controlled-release ceramide-encapsulated retinol with stabilized vitamin C that can be added to the brightening and hydrating regimen," she recommended confidently for those looking for a new product to add to their carts.
What about those of us who can't go out and buy new products? Don't worry, Dr. Wesley shared some at-home beauty hacks for clear, hydrated skin during the colder, more brutal months. Her recommendations include not sleeping with your makeup on and never skipping your cleansing, hydrating skincare routine before bedtime. "If masks need to be worn for day-to-day, it's really helpful to apply some type of non-comedogenic serum or moisturizer before putting your mask on to serve as a barrier between your skin and the mask [and] help prevent irritation or maskne," she explained.
Photo Credit: Getty Images