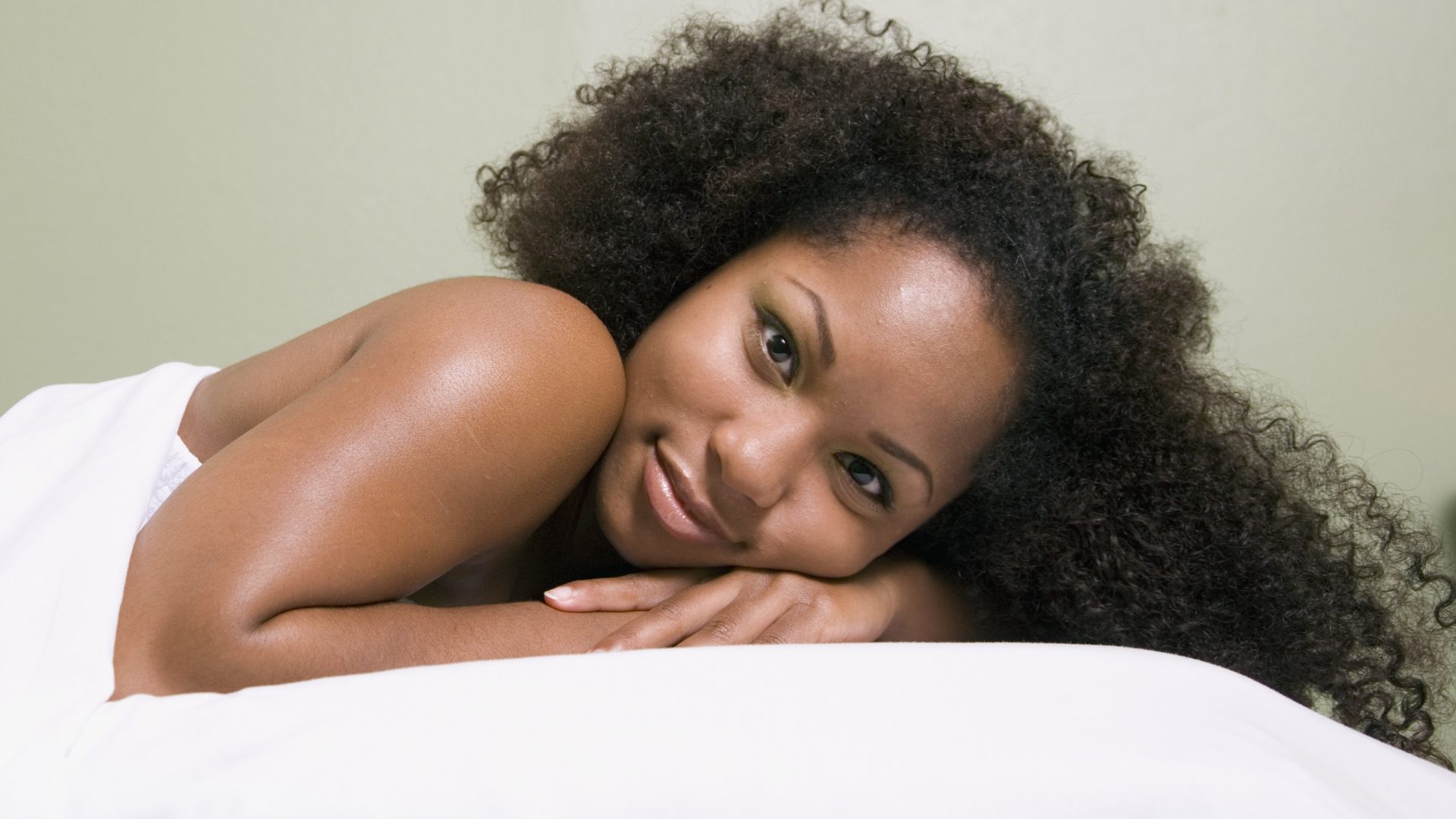 What's A Back Facial And Do I Really Need One?
We got tips from Taj Mahaly, an esthetician.
Having a hot girl summer for some can mean "sun's out, buns out," but for others, it's a world of trouble. For those with sensitive skin, when your back is exposed to the sun and sweat is produced frequently, your pores can get clogged with the excess dirt, leaving it trapped and giving pimples room to move in from your shoulder blades on down. Luckily, there's a solution for those of us who suffer from this skin issue called "bacne."
"A back facial is a skin treatment focused on cleansing, deeply exfoliating, and helping with overall even skin tone, hydration, and acne – or 'bacne' management," certified esthetician Taj Mahaly told Girls United. The Greensboro-based entrepreneur owns Mahaly Spa, a multicultural spa and skincare hub for diverse and melanated skin tones. "A lot of people don't know but this same service can also be done on the bikini area for ingrown hair management and evening out the skin tone in that area as well."
Check out these tips from a board-certified dermatologist about beating facial acne during the summer!
"Acne within itself is pretty complicated, [and] more than likely it's a combination of a few things," Mahaly continued.
Mahaly gave us the scoop on back facials, what ingredients are the most impactful and healthy alternatives for those who may not be able to hit the spa just yet. Check out her advice below.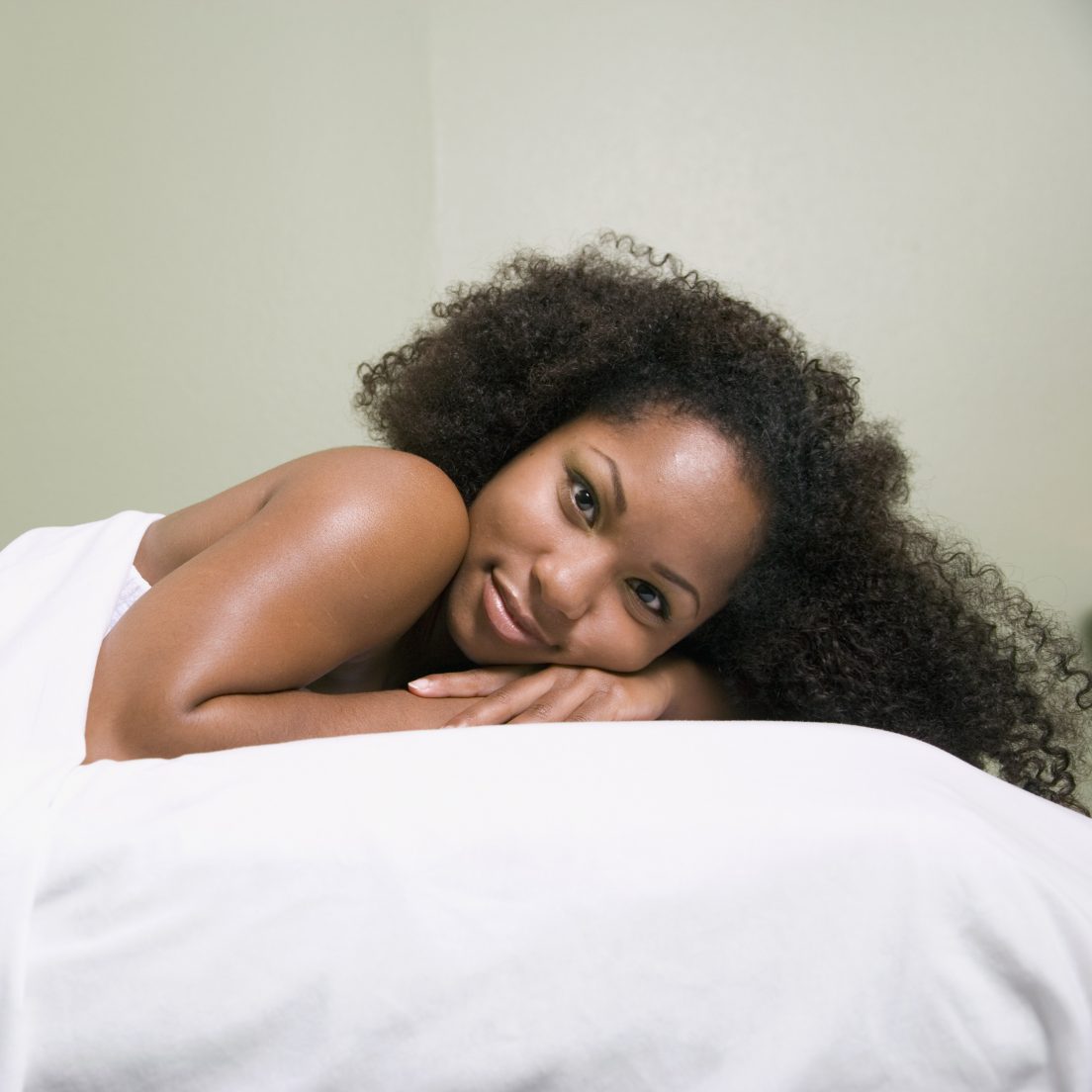 Who Needs A Back Facial?
Back facials are really great for everyone due to the neglect of skin treatment in that area. Think about the last time you were able to thoroughly cleanse, exfoliate and moisturize your back? Unless you have a bae at home, 9/10 it ain't happening! However, people who begin to see the first sign of breakouts and hyperpigmentation on their back should begin searching for an esthetician. I recommend using the Brown Skin Estie catalog to find an esthetician who looks like you!
What Are The Active Ingredients In A Routine Back Facial?
Estheticians vary on what their new favorite ingredients are but I like to stick to oil-loving, anti-inflammatory, and brightening ingredients for my back facials. Ingredients like salicylic acid to attract oil are one of my favorites to address breakouts, niacinamide for brightening and calming inflammation, and kojic acid to really lift the dark spots right out of there. Ingredients aren't one size fits all and that is why Hydrafacials are really awesome for back breakouts too! As you can mix and customize them for each client – they are my favorite.
Are sugar scrubs actually good for your face? Check out this article to find out!
How Do You Care For Your Back After It Gets A Facial?
Aftercare is almost more important than the actual service! What you use on a daily basis is going to affect the lasting results of your back facial. Switching off with an anti-inflammatory body wash and an "active" body wash while sealing with a non clogging moisturizer daily is best practice.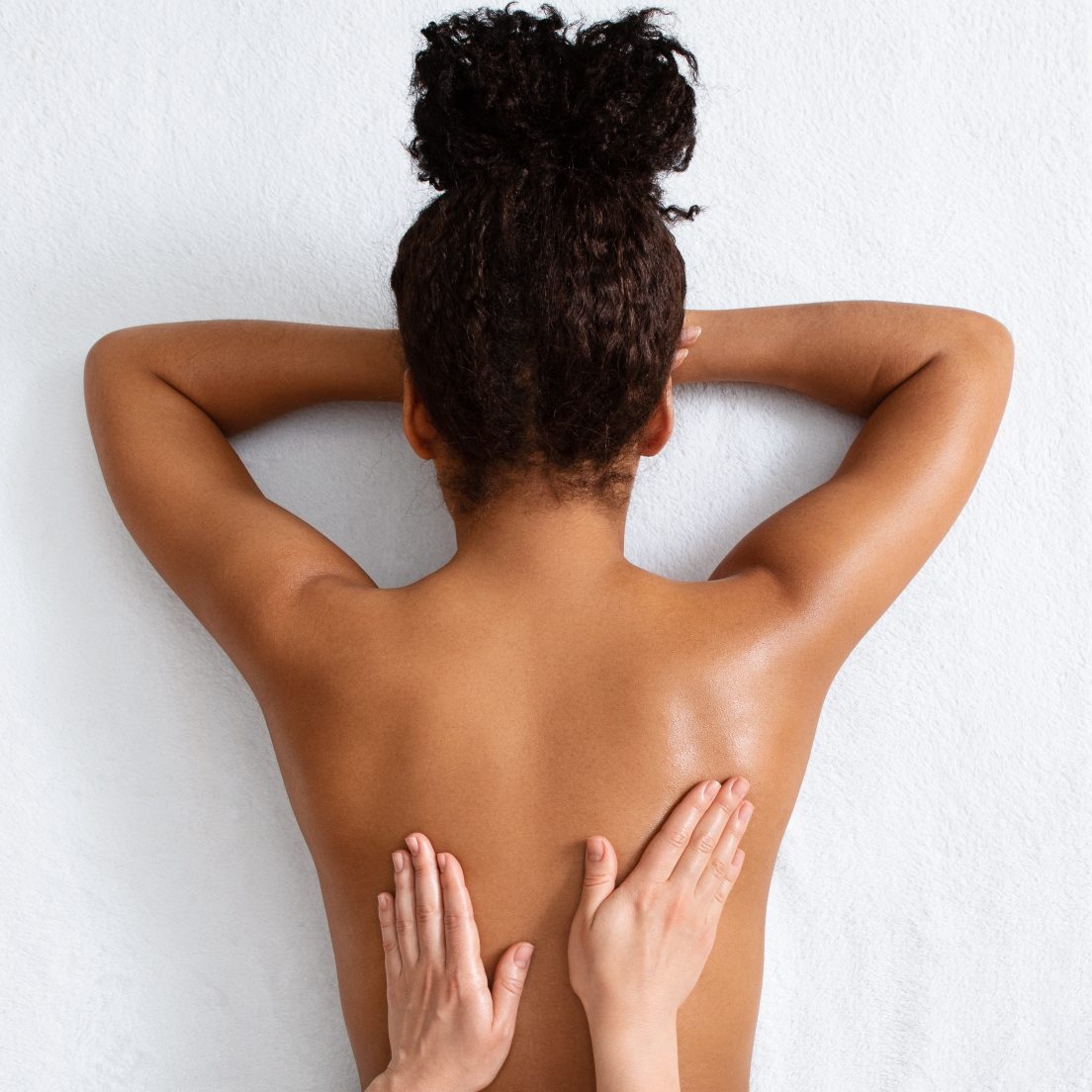 Leading Causes of Back Breakouts:
1) Using harsh fragrance-filled laundry detergents. Switching to a sensitive detergent can help immensely.
2) Not changing fabrics soon enough. Not changing clothes soon after workouts or going weeks without changing your linens. It is important to get sweaty clothes off immediately after workouts and changing your sheets if you suffer from night sweats. Acne causing bacteria love to hang out there and spending more time in these clothes and sheets can definitely stimulate new breakouts.
3) Using the wrong body products. Many of us love our fragrance-filled body washes and luxurious shea butters but these may not agree well with our skin, especially if we are more break-out prone on the body. I highly recommend seeing an esthetician to allow them to create a custom body care regimen for you to reach your skin goals.
Need tips on transitioning your winter skincare routine into the warmer seasons? Check out more tips here!
Can I Do A Back Facial At-Home?
I actually just uploaded a video on this on YouTube – I highly recommend checking out for more affordable skincare faves! Some of my favorite body care products for breakouts include E.L.F. Superclarify Cleanser to double as a body wash, Peter Thomas Roth Sulfur Mask to help really treat active breakouts, and Skin Script Glycolic Cleanser to help immensely with dark spots. The E.L.F. Cleanser can be found on Ulta.com, The Peter Thomas Roth mask can be found at Sephora.com and The Skin Script cleanser can be found at Mahaly-Spa.com.
Photo Credit: Getty Images/Tanya Constantine