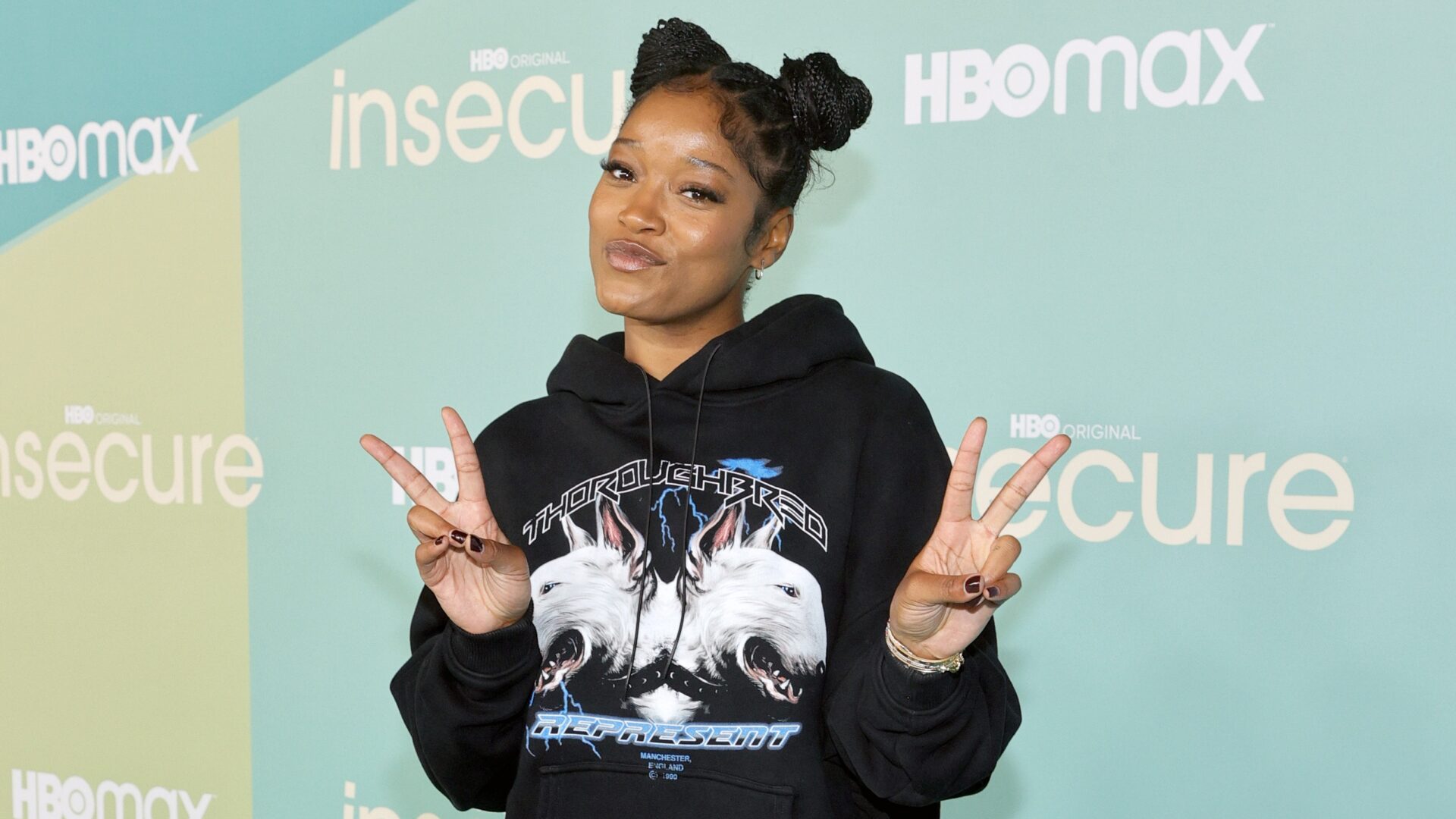 Keke Palmer Reveals Her Skincare Routine
Last year, she opened up about her PCOS diagnosis.
Last December, Hustlers actress Keke Palmer opened up to her fans about her PCOS (Polycystic Ovarian Syndrome) diagnosis on Instagram. "The least harmful thing PCOS can bring is acne. To all the people struggling with this please know you're not alone and that you are still so f**king fine! MY ACNE AINT NEVER STOPPED ME," she captioned her filter-free selfie in an empowering tone. "But we don't have accept this. Now I can really help KEKE! And I love her so it's ON."
Nearly a year later, she has taken matters into her own hands by uploading her highly-anticipated skincare routine onto her personal YouTube channel. The video details her personal step-by-step regimen which includes Cetaphil Cleanser, Paula's Choice 2% BHA Liquid Exfoliant, Noxema, and Tracy Hudson SPF. "I've had a long journey with skin issues since I was a kid," she revealed in the video. "Yes, I'm going to show the products I've been using to give me the good results that I've seen with my skin. However, I'm not going to be ridiculous enough to say this is exactly what's gonna work for you because I don't know what's gonna work for you."
In an exclusive interview with ESSENCE, Palmer shared more details about her PCOS diagnosis, simplifying her skincare routine, and her overall journey and relationship with her skin. "Most people that are struggling with PCOS, that are having incredible mood swings, and breakouts, and don't know what to do or what's wrong with them, don't have those resources. So for me, I will be that person to stand up and stand out and say 'hey y'all look over here' because I'm not going to let anybody struggle," Palmer opened up about her self-love journey in relation to her skin.
"If I found some answers or a cure that can lead somebody in the right direction, I'm going to share it. Knowledge is power. What's crazy is now all of my aunties are sharing that they've been suffering acne and mood swings for years. My one auntie had struggled with infertility. You know what all that connects to? PCOS." According to the CDC, PCOS impacts as much as 5 million women in the United States during their childbearing years – making this nearly 6% to 12%. Other impacts of PCOS can include weight fluctuation, mood swings, acne and severe breakouts, and the ability to have children.
For Keke Palmer's full skincare routine, check out the 19-minute video below on her YouTube channel!
Photo Credit: Photo by Amy Sussman/Getty Images