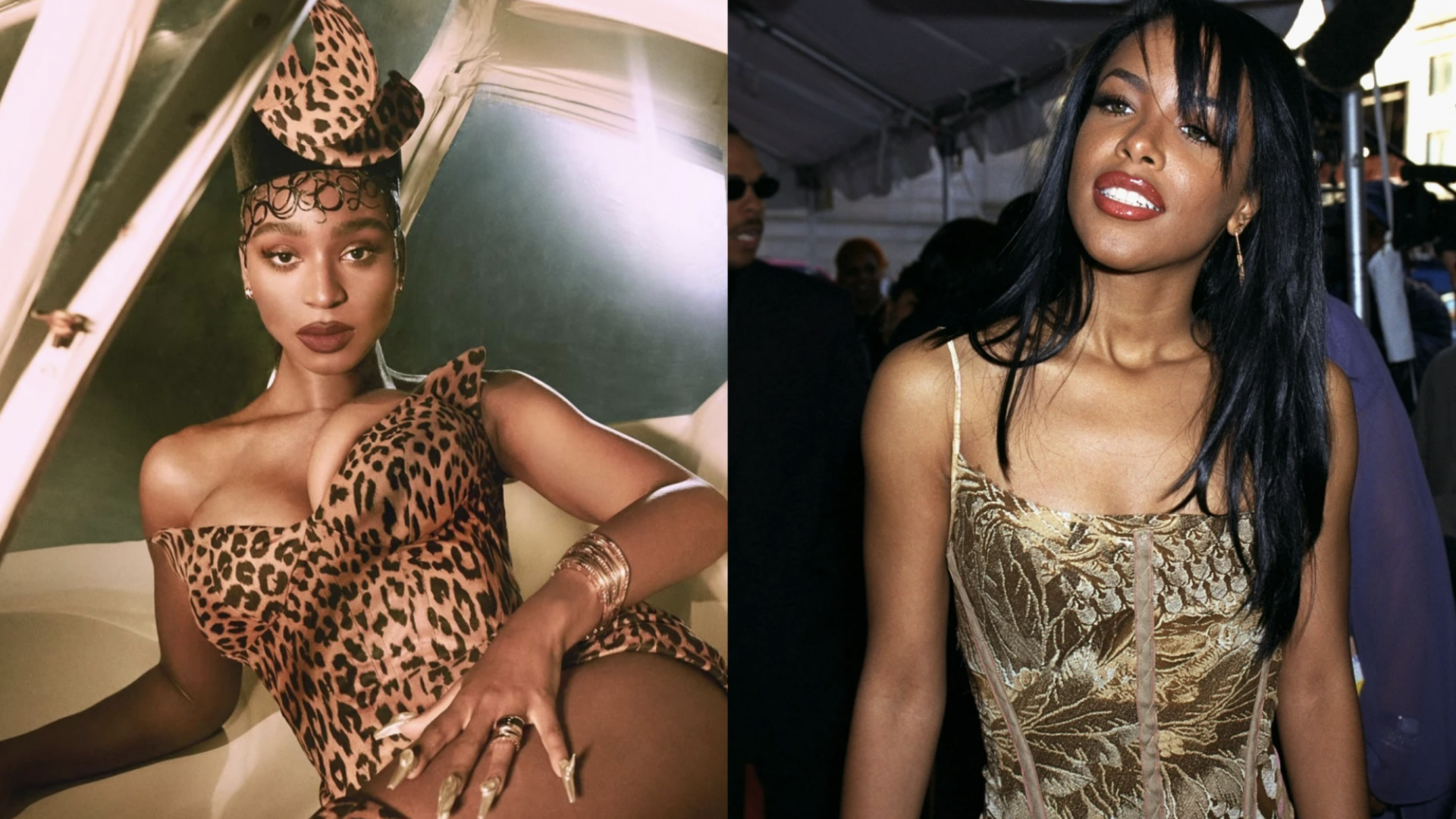 Here Are All Of The Ways Normani Honored Aaliyah's Legacy With "Wild Side"
Aaliyah's impact will always be with us.
If you haven't heard already, Normani is back and ready to take her seat on the R&B throne.
On July 16th, Normani released her latest single "Wild Side," featuring Cardi B. This isn't the duo's first time together as Normani made a small cameo in the music video for Cardi's controversial hit "WAP," but this time, Normani is here with a sex-positive anthem of her own. On "Wild Side", Normani is asking for a more adventurous love—and she honors Aaliyah in the process.
The song interpolates Aaliyah's 1996 single "One In A Million," which was produced by Timbaland and co-written by Missy Elliott — both of whom collaborated with Aaliyah on multiple projects before her untimely passing in 2001. Since then, they have protected Aaliyah's legacy as a singer and skilled performer.
"It's clear that Aaliyah has left a major impact because we're talking [about her] all these years later," Missy Elliott said to Billboard in 2018. "The music that she created doesn't even sound dated. We could only just imagine what she would be doing now. She'd be out of here and untouchable."
Normani represents the future of pop/R&B music that is exciting, powerful, and empowering. She also leans in on an older style that requires risks and honesty. Her lyrics are delivered with the slightest air of coyness, but still fearless, not unlike Aaliyah's "Rock the Boat" lyrics.
"Rock the boat, rock the boat/Work the middle, work the middle
Work the middle, work the middle/Change positions, new positions/New positions, new positions/Stroke it for me, stroke it for me," the late singer sang sensually on the #1 hit from her final, self-titled album.
Normani seems to know just how to carry on Aaliyah's legacy and give the singer the flowers she rightfully deserves. In the sultry, sexy music video for "Wild Side" Normani highlights Aaliyah's iconic visuals with references from "Try Again" (2000) and "More Than A Woman" (2001).
Normani also borrows choreography from Aaliyah with a unique twist of her own, which left fans praising her top-tier dance skills. Choreographed by Sean Bankhead — who is known for working with artists such as the City Girls, Missy Elliott, and even Normani's former girl group, Fifth Harmony — Normani shows viewers that she has all that it takes to make her way all the way up to the top of R&B stardom.
Watch ESSENCE's interview with the City Girls here.
The essence of Aaliyah is honored throughout "Wild Side," further showing Aaliyah's larger influence on R&B music and Black culture. Though it has been 20 years since her passing, Aaliyah continues to be an inspiration for many of the young R&B singers following in her footsteps.
Watch "Wild Side" below.