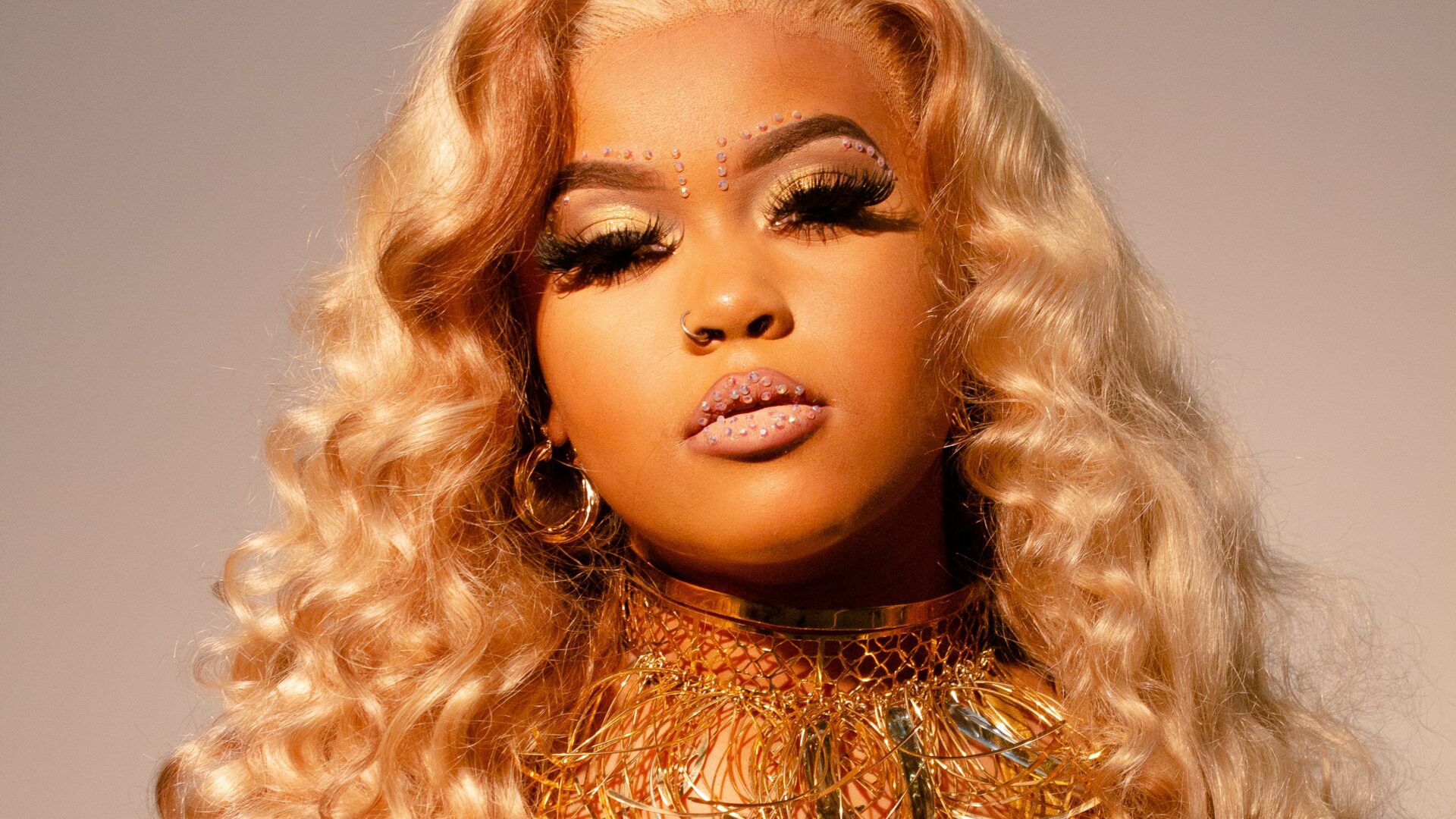 GU Premiere: Nia Kay Drops "Go Best Friend" Music Video
This is the official hypewoman song you and your bestie need!
Love comes in different forms and from different folks that come along in your life. The love from your parents and loved ones, the love from a mentor or your favorite teacher, and then there's that special love that only you can receive from your best friend. As a best friend, you're a designated ride or die who's there through thick and thin and to always be a hype man on those days when life be life-ing. Thankfully, 20-year-old rapper Nia Kay has come through to bless us with the ultimate bestie anthem to celebrate our day one's with her single, "Go Best Friend." With the banging beat and the celebratory lyrics, Nia Kay surely has a hit on her hands with a song that's sure to go up in the spot when your friends are beside you.
According to Nia Kay, the song is meant to be "inspirational" and "a turn-up vibe." The Gen Z rapper told Girls United, "I just wanted people to be able to grab a friend and turn up. Everybody who hears the song, they immediately are bouncing their heads and bobbing because the beat and the feel of the song makes you want to dance." With over 6 million social media followers combined on all platforms, the buzz for Nia Kay's music continues to grow since her "Ignored" release earning itself a number two spot on the BET Jams Fresh Face Friday chart in 2021.
The Chicago native's official music video for "Go Best Friend" drops today, which features choreo for days and finale cheers with a champagne toast to celebrate your best friend. "No, that's not my best friend – she's my freakin' twin," is an entire mood bar, especially when you and your best friend are one and the same. Check out the official music video below, as well as Girls United's exclusive interview with Nia Kay about the song, her career growth since being featured on 'The Rap Game,' and more upcoming projects!
Girls United: When did you first fall in love with rap music?
Nia Kay: I fell in love with rap when I was young. I started off having a love for music because I thought I could blow back then, but I was so young and I was just playing around. When I actually heard my singing voice, that's what made me like, "No, I need to go to rapping." My parents were always musically inclined so it was just brought down to me by generation because it was destined for me. My mom had me in so many other things just to figure out what I really wanted to do and music was just something she didn't have to put me in. It was something that I loved.
GU: A lot of people were introduced to you after your television debut on Lifetime's 'The Rap Game', executive produced by Queen Latifah and Jermaine Dupri. How have you grown as an artist since then?
NK: My artistry has grown because I've grown. I've been doing music since I was six. I've been doing it so long that I'm at a point where my music is growing with me because I know the basics and the foundation of the industry. Now, my music is elevating as I'm elevating. I have more things to talk about [and] relate to. When I was younger, it was me having fun but now, it's actually my career, my hobby, and everything in one. People now can get more insight into who I really am and really understand who I am. Because I was just young and having fun, I couldn't talk about it earlier but now I have more substance to speak on.
GU: What was your initial reaction when you started to gain a lot of traction for your single "Real" featuring Asian Doll?
NK: I knew it already. I already knew because of this type record that we needed for our audience to be on it. So many people were hitting me up and so many fans were like, "Where's the video?" A lot of people love the song and the buzz from it was a long buzz. People are still like, "I love that song, the Real." I knew that it would do well so I was happy that it did.
GU: Let's talk about your company, Tha Branch. What inspired you to take a stand in philanthropy and activism while using your platform to do so?
NK: The representation of Tha Branch is basically a tree because you need different parts of the tree to make the tree. You need the branch, you need the leaves, you need all the different things. It's really to show [that] you need a team to get that one superstar. You need everyone to come together and lay hands on this one person and make it happen. Since I was younger, I always did activism and would go speak to different schools or events even. Even with things that I didn't [deal with] personally, I was still able to speak on it with kids.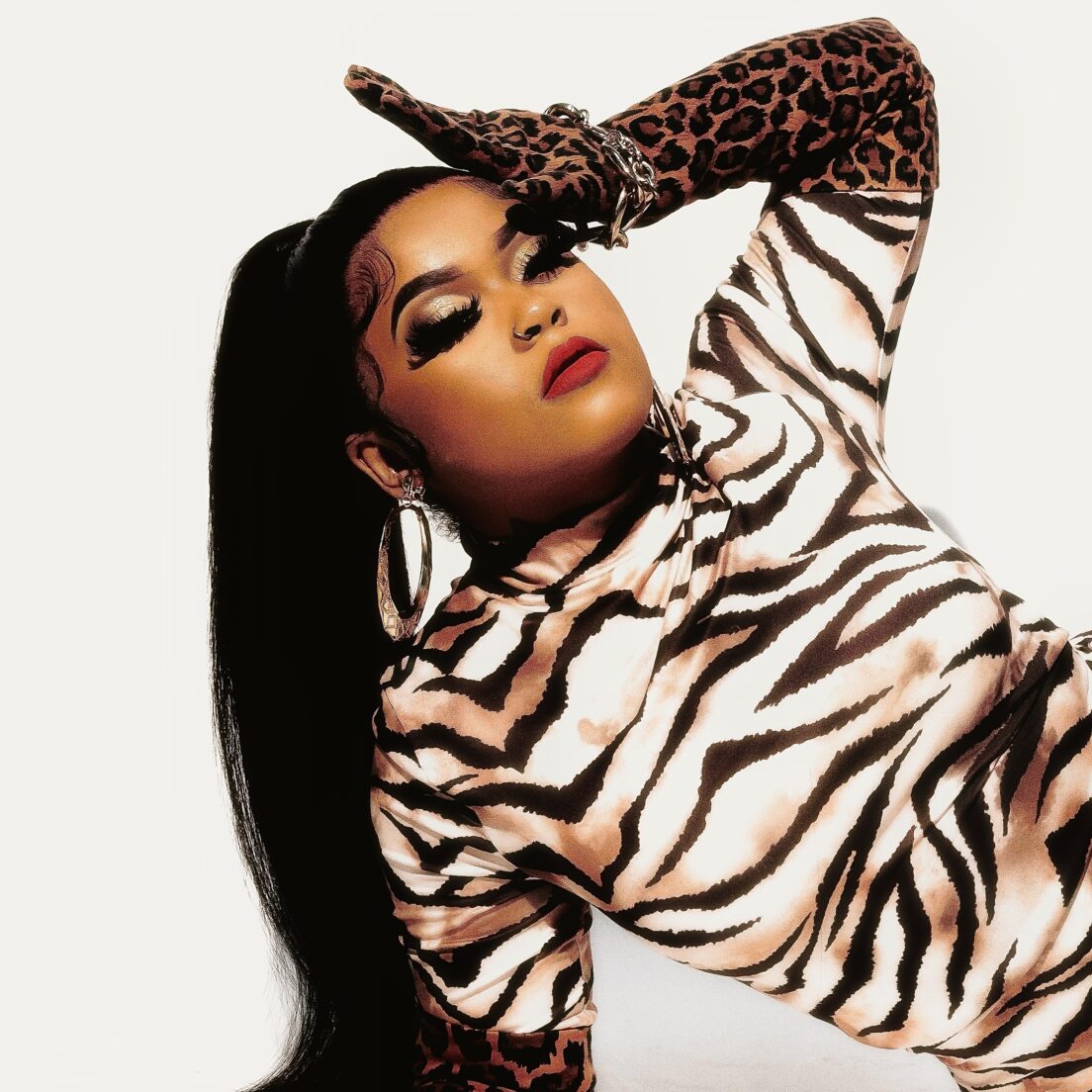 Now, I've been speaking about me having Type 1 Diabetes a lot more. That's something that I actually do have. I knew that I could do that just based on how I've done things in my past because it's really just encouraged me. Kids just want to hear that it's okay, and know that they're not awkward, different, or weird because of something that they're going through or something that they faced in life.
GU: When it comes to your diabetes, what's the importance of normalizing that conversation about diabetes, specifically with teenagers and young adults?
NK: When I was a baby-baby, I didn't have any problem with it. I was the one telling my mom like, "No, this is what it is. Just do it." When I got of age and went to school, it was awkward for me. I did feel different than other kids. If I would've had someone to tell me, other than my mom or my teacher, "It's okay. As somebody who's actually going through it, girl, it's going to get better. This is just the beginning," I feel like I would've been more open. I would've been like, "This is just right now. What I have is okay." At that point in time, I was going through a phase and I felt like I wasn't okay because I'm like, "Why did God give this to me?" I didn't have a live representation to show me you could be better.
Since teaming up with JDRF with my single "Go Best Friend," they have really gotten involved in educating me on how to further be better with my own health situation but also to be an advocate to help others. At the end of my video, JDRF has a call-to-action urging people to go get tested so people can get involved with their health earlier rather than later to have a better existence with this disease.
GU: Tell us about your opportunity with "Photo Of The Day" at Vogue Italia courtesy of Amadeus Purcell. How did that opportunity come about, and what were some of the major highlights of that moment for you?
NK: Actually, I really fought all my team on that situation because I didn't really like the outfit. Once I put it on and started taking the pictures, my mind snapped and I really did like the picture afterward and I didn't know what to tell them. I'm like, "Okay, y'all. Y'all got it." Shortly after we got the news that they have made it on Vogue, and I was like, "Oh, my gosh. I guess that's the look y'all was trying to get and y'all did it."
GU: Though you're currently located in Atlanta, Georgia, how does your upbringing in Chicago influence your artistry and aesthetic as a rapper?
NK: I'm based in Atlanta now, but I grew up in Chicago my whole life so that is not going to change. I feel like I'll never have an Atlanta accent or any of that. I'll always be Chicago. In my music, I feel like the way that I come off, the way that I handle me, my music, my lifestyle is all Chicago because it's just a certain way that we act. I feel like that always comes out of my music. My aggression, I've always been on for getting in people's faces if I'm doing a freestyle. All that hardcore stuff is from Chicago and I feel like it was natural for me. My city is me.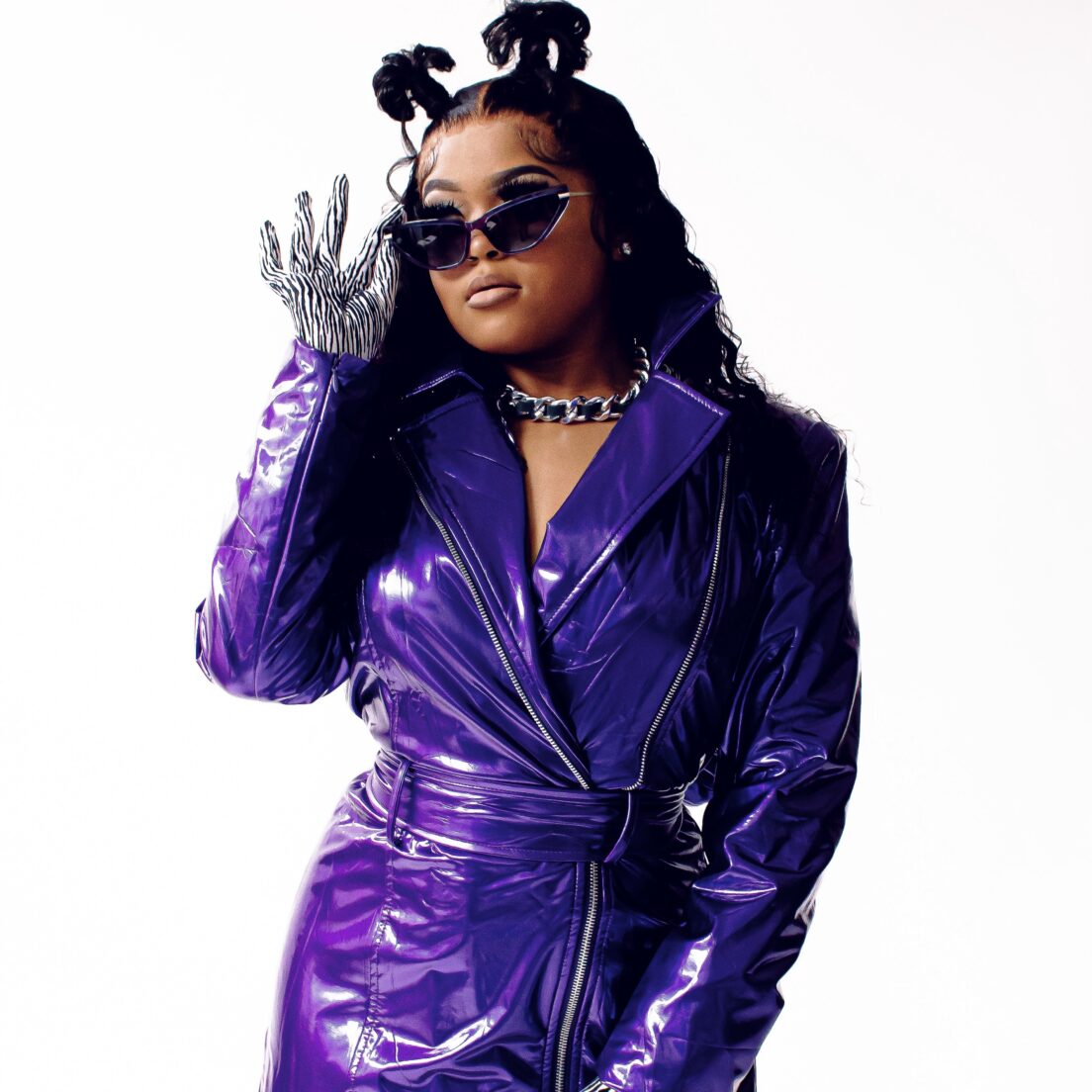 GU: As a rapper, what's the importance of not only representing your city, but also putting on for and giving back to your city?
NK: Once you get to a certain level, I do feel like not only should you, but everyone else is looking like, "What about us? Because you just up and left the city, but you ain't do nothing for the city." When you get to that level of being good and being able to do so, I feel like people definitely should. Artists, in general, should go back to their cities and give back. I've always said that I wanted to have a school that mentors artists on what to do with music, how to count bars, know about publishing, and different things that a lot of artists don't have access to and don't know anything about.
GU: Back to your "Go Best Friend" single, what do you believe makes a good best friend?
NK: A best friend is just someone who is there for you, someone who knows you enough to be there for you when you're not there for yourself, someone who's loyal to you, a ride or die. Everyone has that one person in their life that they can count on, they can pick up the phone and call. If that's your best friend, your best friend got to hold that title strong and be secure with it.
GU: In times of isolation and quarantine during the pandemic, why is it important to lean on friends and chosen family for support?
NK: It's important right now especially because it's quarantine season. If [you] weren't at any other time, now [you] should be definitely spending time with your family and loved ones because not only is it for safety purposes, of course, but so many people are passing from COVID or have severe situations. My team just had a situation where a family member passed of COVID. My boyfriend's grandmother died of COVID. It's really affecting a lot of people. Right now, a lot of people are realizing, "These are the people I got with me when the world shut down. These are the people who're going to be right here, and I need to make sure they're okay and check on them."
To watch the full music video for Nia Kay's "Go Best Friend," head to the YouTube video below and make sure to share and support!
Photo Credit: Rubenstein Public Relations/Photography by Amadeus Purcell