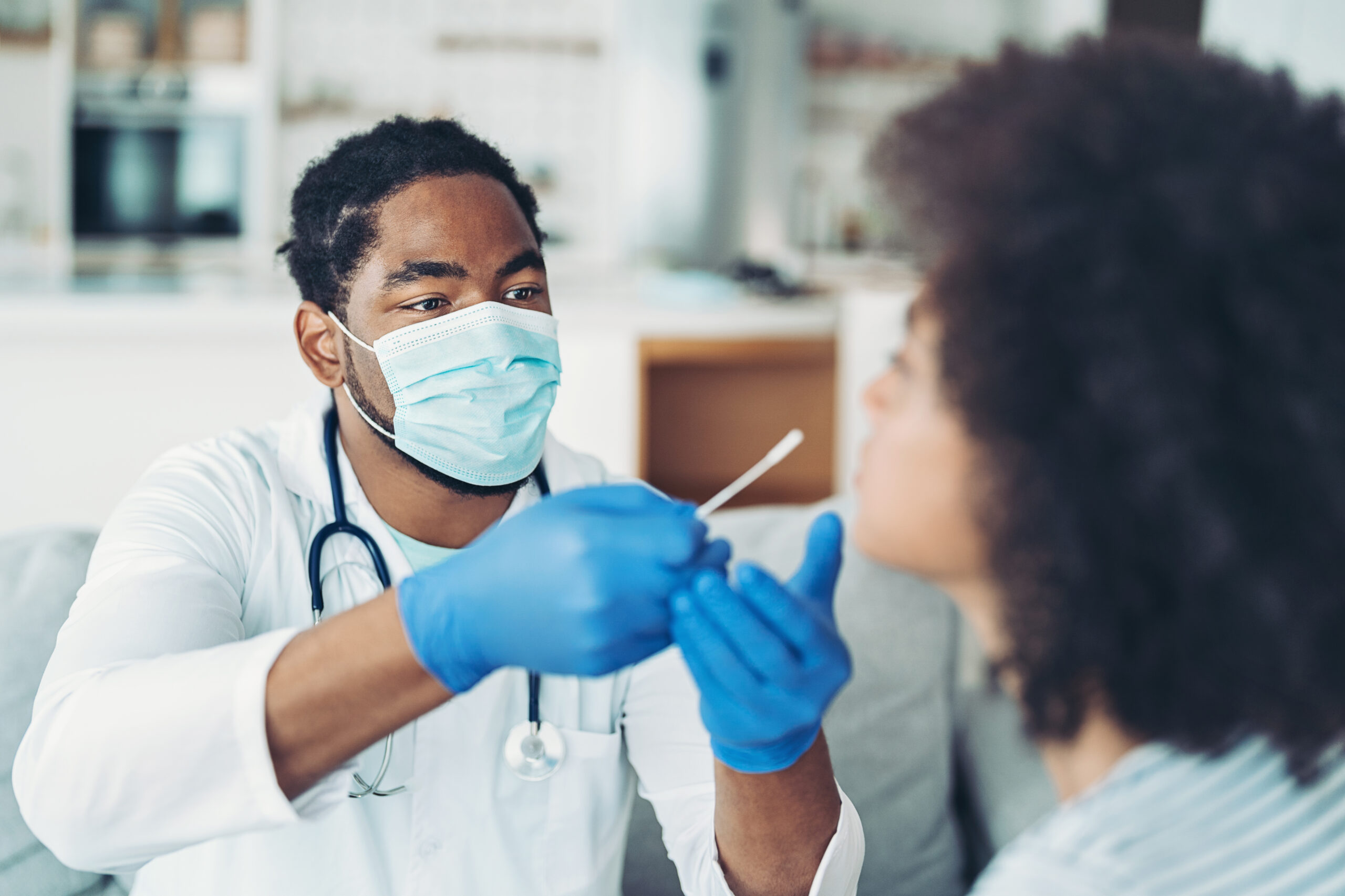 CDC Shortens Recommended Isolation And Quarantine Period
The CDC has officially cut the quarantine period to five days instead of ten.
As of Monday, December 27, The US Centers for Disease Control and Prevention, also known as the CDC, has shortened the recommended times that people should isolate after testing positive for COVID-19. According to the official media statement made by the CDC, the change was inspired by "science demonstrating that the majority of SARS-CoV-2 transmission occurs early in the course of illness, generally in the 1-2 days prior to onset of symptoms and the 2-3 days after."
The statement continued, "Therefore, people who test positive should isolate for 5 days and, if asymptomatic at that time, they may leave isolation if they can continue to mask for 5 days to minimize the risk of infecting others."
"The Omicron variant is spreading quickly and has the potential to impact all facets of our society," CDC Director Dr. Rochelle Walensky said in a statement. "CDC's updated recommendations for isolation and quarantine balance what we know about the spread of the virus and the protection provided by vaccination and booster doses. These updates ensure people can safely continue their daily lives. Prevention is our best option: get vaccinated, get boosted, wear a mask in public indoor settings in areas of substantial and high community transmission, and take a test before you gather."
According to the CDC's statement update via their website, the recommended isolation and quarantine period for the general population has been shortened amidst the spread of the Omicron variant. Though the initial recommended time for isolation was ten days, the CDC has chopped the time down by half and will now only require five-day isolation. Furthermore, the five days in quarantine are to be immediately followed by 5 days of wearing a mask when around others.
When it comes to the quarantine period for those who may have been exposed to the virus – specifically those unvaccinated persons or more than six months out from their second vaccination dose, but not yet boosted – the CDC recommends quarantine for 5 days followed by strict mask use for an additional 5 days. However, if a five-day quarantine period is not possible, wearing a well-fitted mask at all times when around others for 10 days after exposure is highly recommended. For those who've received their booster shot, the CDC says that while they do not need to quarantine following exposure, said individuals should wear a mask for 10 days after the exposure.
For all exposed parties, best practices include taking a COVID-19 test after day 5 after exposure. If symptoms occur, individuals should immediately quarantine until a negative test confirms symptoms are not attributable to COVID-19.
"With the sheer volume of new cases that we are having and that we expect to continue with Omicron, one of the things that we want to be careful of is that we don't have so many people out," National Institute of Allergy and Infectious Diseases director Dr. Anthony Fauci told CNN's Jim Acosta. "We want to get people back to the jobs, particularly the essential jobs, to keep society running smoothly."
Photo Credit: Getty Images
For more information on quarantining and updates regarding the Omicron variant of the coronavirus, head to the Center for Disease Control and Prevention's official website.