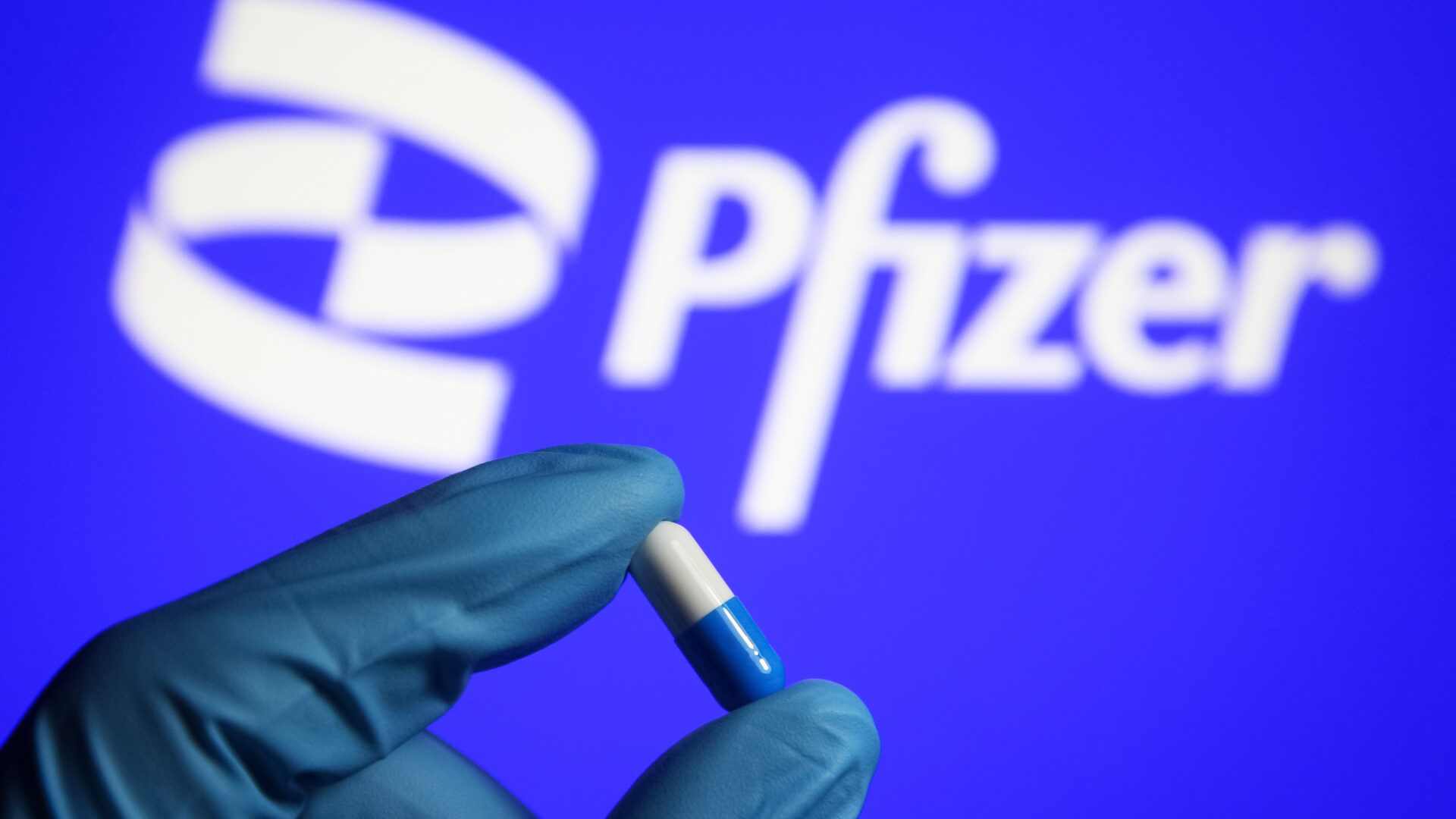 Pfizer Announces New Pill To Help Treat COVID-19
While happy about a new treatment option, multiple infectious disease experts agreed that the pill was not a suitable stand-in for the COVID-19 vaccine.
On November 5, pharmaceutical company Pfizer announced it successfully developed a new antiviral pill, Paxlovid, to treat COVID-19. The treatment was found to be 89% effective in reducing risk of hospitalization and death in non-hospitalized high-risk adults with COVID-19.
Read more of our COVID-19 pandemic coverage here.
"All of us at Pfizer are incredibly proud of our scientists, who designed and developed this molecule, working with the utmost urgency to help lessen the impact of this devastating disease on patients and their communities," said Mikael Dolsten, MD, PhD. in a press release. Dolsten is the Chief Scientific Officer and President of Worldwide Research, Development and Medical of Pfizer. "We're thankful to all of the patients, investigators, and sites around the world who participated in this clinical trial, all with the common goal of bringing forth a breakthrough oral therapy to help combat COVID-19."
Pfizer is hoping that Paxlovid will be prescribed for at-home treatments.
Pfizer's pill is the second to be introduced, with Merck applying for authorization for its pill, molnupiravir, in October.
"Today's news is a real game-changer in the global efforts to halt the devastation of this pandemic, said Albert Bourla, Pfizer's Chairman and Chief Executive Officer in a press release. "These data suggest that our oral antiviral candidate, if approved or authorized by regulatory authorities, has the potential to save patients' lives, reduce the severity of COVID-19 infections, and eliminate up to nine out of ten hospitalizations. Given the continued global impact of COVID-19, we have remained laser-focused on the science and fulfilling our responsibility to help healthcare systems and institutions around the world while ensuring equitable and broad access to people everywhere."
A study indicates the pill is effective against COVID-19 variants and other known coronaviruses but should not be viewed as an alternative for the COVID-19 vaccine according doctors. Paxlovid should be used when symptoms of the respiratory illness appear.
Early findings of one survey conducted by CUNY School of Public Health indicate the pill could "hamper the effort to get people vaccinated," Scott Ratzan, an expert in health communication at CUNY, said to Reuters. Additionally, six infectious disease experts interviewed by Reuters agreed that the pill was not a suitable stand-in for the vaccine.
Pfizer revealed it will be submitting its study to the FDA for Emergency Use Authorization "as soon as possible." If approved, Paxlovid could be available within months.
Photo credit: Pavlo Gonchar/SOPA Images/LightRocket via Getty Images)