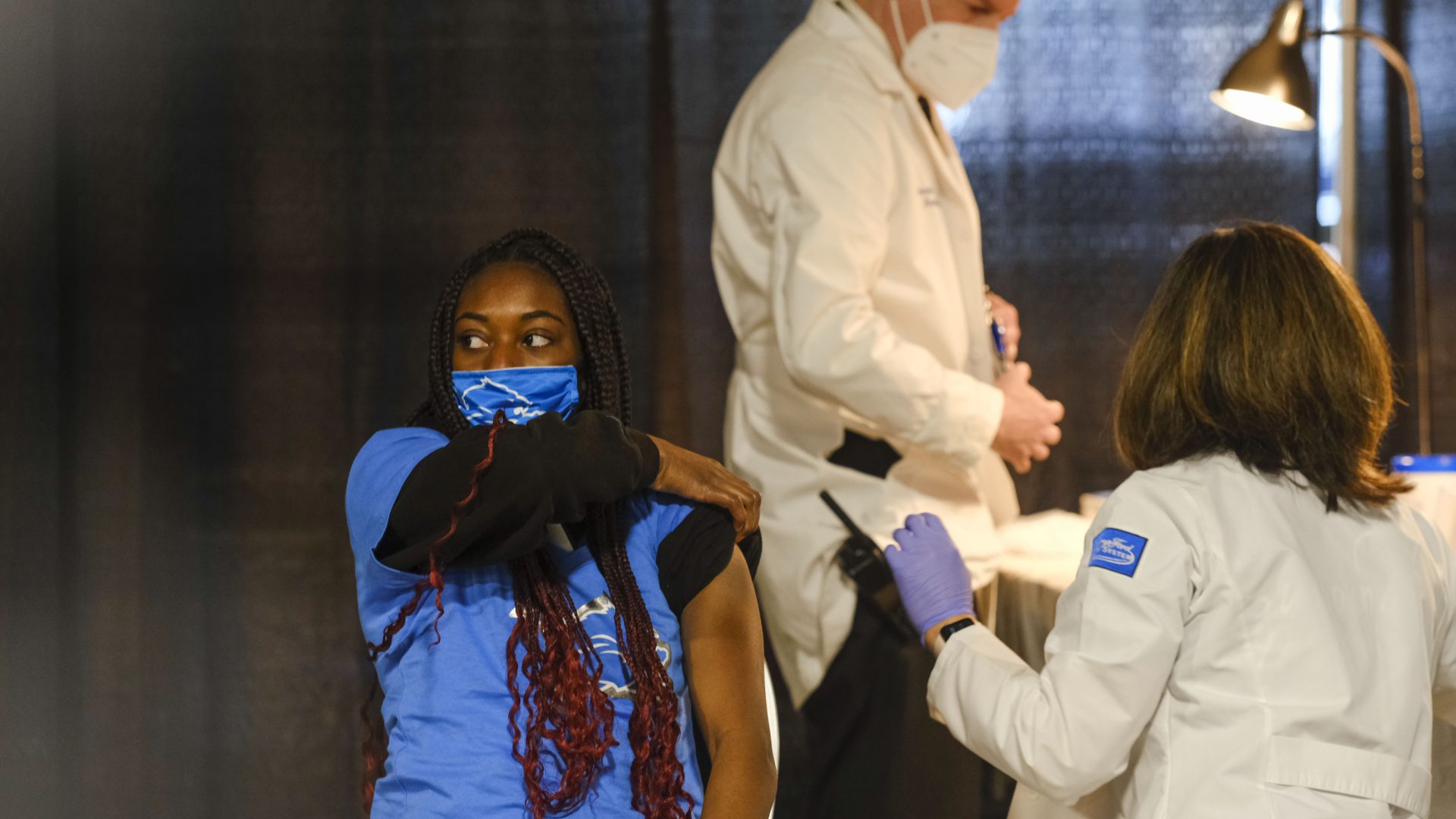 5 Must-Know Facts About The COVID-19 Vaccines
As of April 19, all Americans over the age of 16 are eligible for the vaccine.
After a long, tough year of devastation, isolation and uncertainty, reprieve is here. On April 19, it was announced that all Americans over the age of 16 were eligible for the COVID-19 vaccine, staying true to President Biden's vision of having enough available for all adults by May 2021. With so much misinformation swirling about the preventative vaccines though, we wanted to set the record straight with important points what people should know about them.
You May Have Side Effects After Getting The Vaccine—This Is Common
If you know someone who is vaccinated, you've likely heard them talk about how they felt after receiving each dose. According to the Centers for Disease Control and Prevention (CDC), it is normal to experience redness, swelling and pain on the arm where you received the shot. You also may have a headache, be tired, feel nauseous, have muscle pain, have a fever and have chills. It is not advised to take over-the-counter medicine (ibuprofen, aspirin, etc.) to attempt to circumvent these sides effects. Your doctor may permit you to use them after receive the vaccine though.
Exercising your arm, drinking fluids and dressing lightly are just a few ways you help yourself feel better after receiving a dose.
Also, the side effects of the second COVID-19 vaccine dose may be more intense than the first. This is also normal.
Three COVID-19 Vaccines Are Available In The United States
Pfizer, Moderna and Johnson & Johnson are the only COVID-19 vaccines approved for administration in the U.S. Pfizer and Moderna require two separate doses given weeks apart, while Johnson & Johnson offers a single dose vaccine.
If You Are 16 Or 17 Years Old, You Can Only Receive The Pfizer Vaccine
As shared by CNN, people who are aged 16 and 17 can only receive a Pfizer, vaccine and not Moderna or Johnson & Johnson. This is because during the testing phase, Pfizer conducted trials on some people as young as 12 years old, while the others only tested on people 18 and up.
As of now, Pfizer and Moderna are now focusing on continuing and conducting initial testing, respectively, on kids aged 12 and older. According to the New York Times, a vaccine for children may be approved towards the end of the summer. Johnson & Johnson, AstroZeneca and Novavax (the latter two are currently not approved in the U.S.) want to test their vaccines on children as well, but are further behind.
It Will Take Two Weeks After Your Final Dose For You To Be Fully Vaccinated
You must wait two weeks after either receiving your first single dose vaccine (Johnson & Johnson) or two weeks after your second dose (Moderna or Pfizer) to be fully vaccinated. This is how long it takes for the body to build up immunity against the virus that causes COVID-19. Once you are fully vaccinated, you may start doing some of the activities that you had halted over the past year.
We are still advised by the CDC to take things into account—such as COVID-19 cases in your area, location of events and the amount of people present—when engaging.
Though They Were Paused, Johnson & Johnson Vaccines Are Available Once Again
On Tuesday, April 13, the US Food and Drug Administration (FDA) advised Johnson & Johnson to temporarily halt administration of their one-shot COVID-19 vaccine. This came after 6 women in the U.S. revealed that they developed a blot clotting disorder, with another woman dying, after receiving it. In their joint statement with the CDC, the FDA said, "Right now, these adverse events appear to be extremely rare. COVID-19 vaccine safety is a top priority for the federal government, and we take all reports of health problems following COVID-19 vaccination very seriously."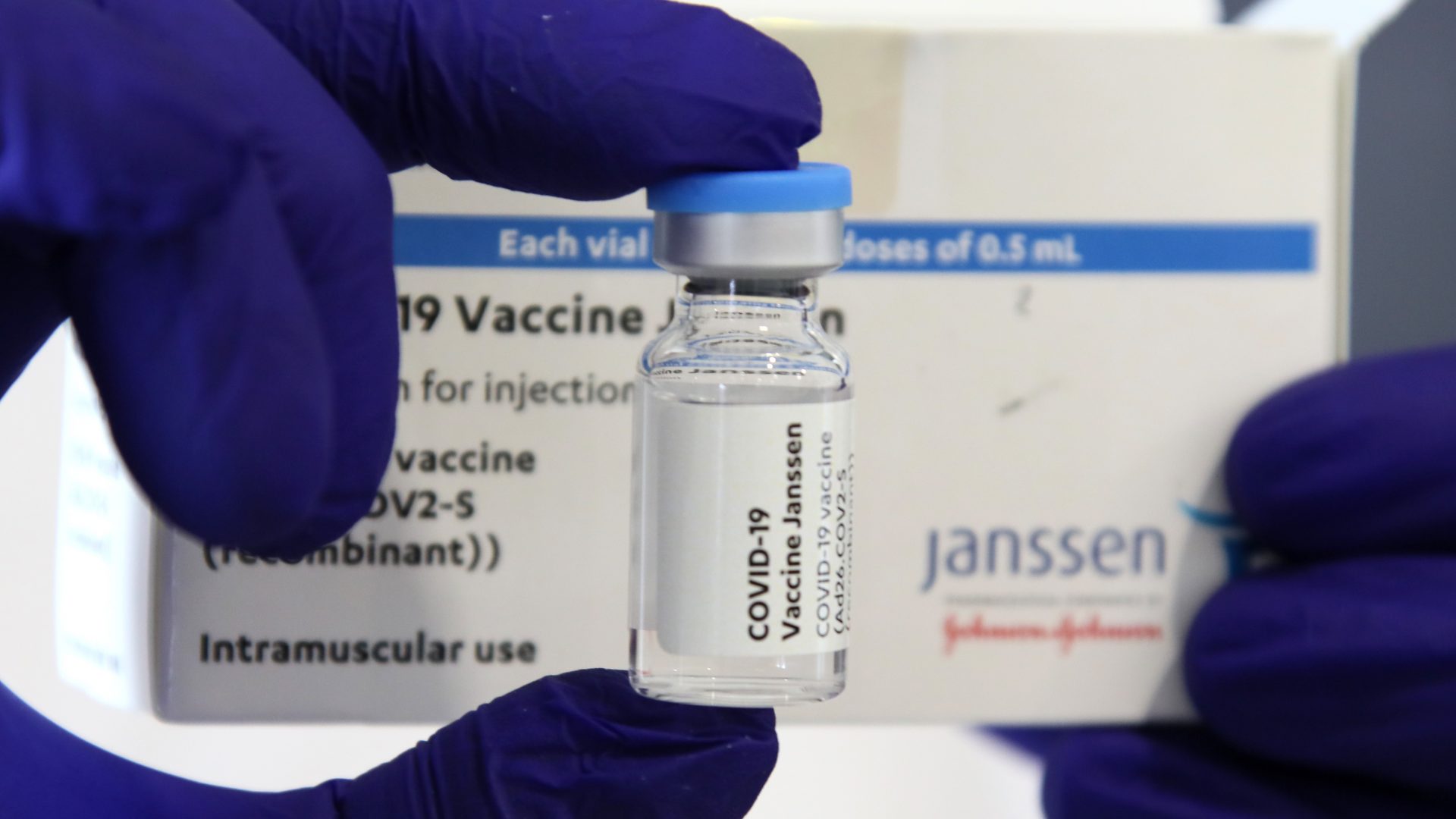 As of Friday, April 23, the pause had been lifted, with a reported 9,000,000+ Johnson & Johnson doses ready at the time. The label on the vaccine has since been updated since the start of the pause though, and will warn all recipients who are women under the age of 50 that there is a risk of rare blood clots. The CDC's Prevention's Advisory Committee on Immunization Practices voted to resume use of the Johnson & Johnson vaccine after agreeing that the benefits were greater than the risk.
For consistent updates and more information regarding the COVID-19 pandemic and the vaccines, please visit the CDC's website.
Photo credit: Getty Images