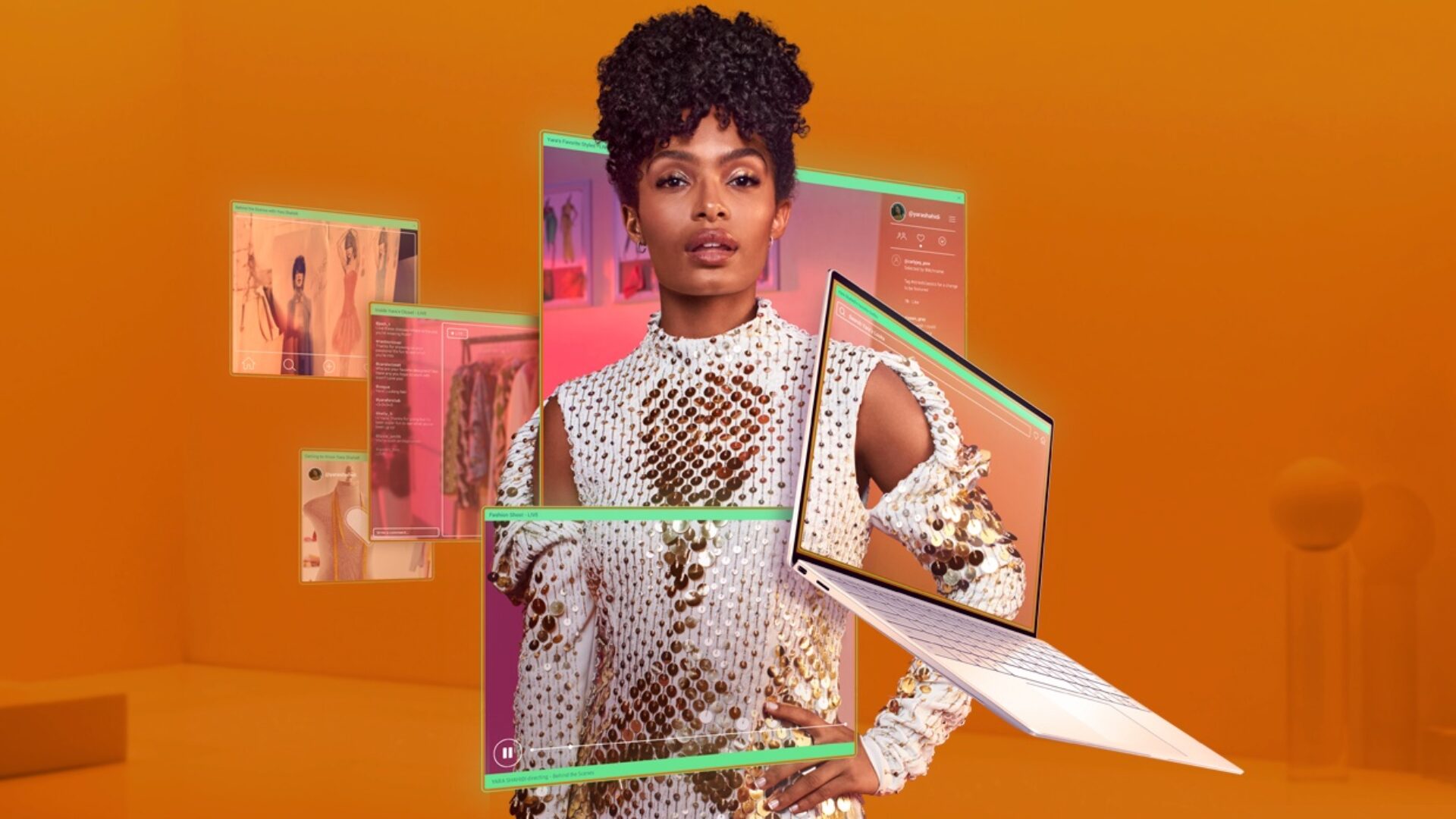 Yara Shahidi Talks Technology And Activism
On October 6, Shahidi announced a multi-year collaboration with Dell XPS.
When you think of the ultimate Black, Gen Z girl boss and activist, your mind goes to Yara Shahidi. In late 2020, Shahidi signed an overall deal with ABC Studios through her production company 7th Sun and launched a sportswear collaboration with Adidas earlier this year. Make no mistake, the bag securing doesn't stop there.
On October 6, the Grown-ish star announced her multi-year collaboration with Dell XPS, stemmed from their mutual passion for inspiring the next generation through their use of technology. With her new role with the brand, Shahidi will drive awareness of digital inclusion to the next generation of diverse leaders, serve as an adviser for diverse and inclusive campaigns, and curate collaborations for the Dell XPS brand.
"As somebody that balances school, a career as an actor and a producer, being an older sibling, and being socially engaged, so much of my life revolves around having tech that supports all of those needs," Shahidi exclusively told Girls United. "From a really practical perspective, I love the product. XPS has gotten me through so many of those really busy moments. I also love the team. They're actively innovating and finding ways in which they can be of service to us as a generation by creating products that tend towards our specific needs, our specific passion."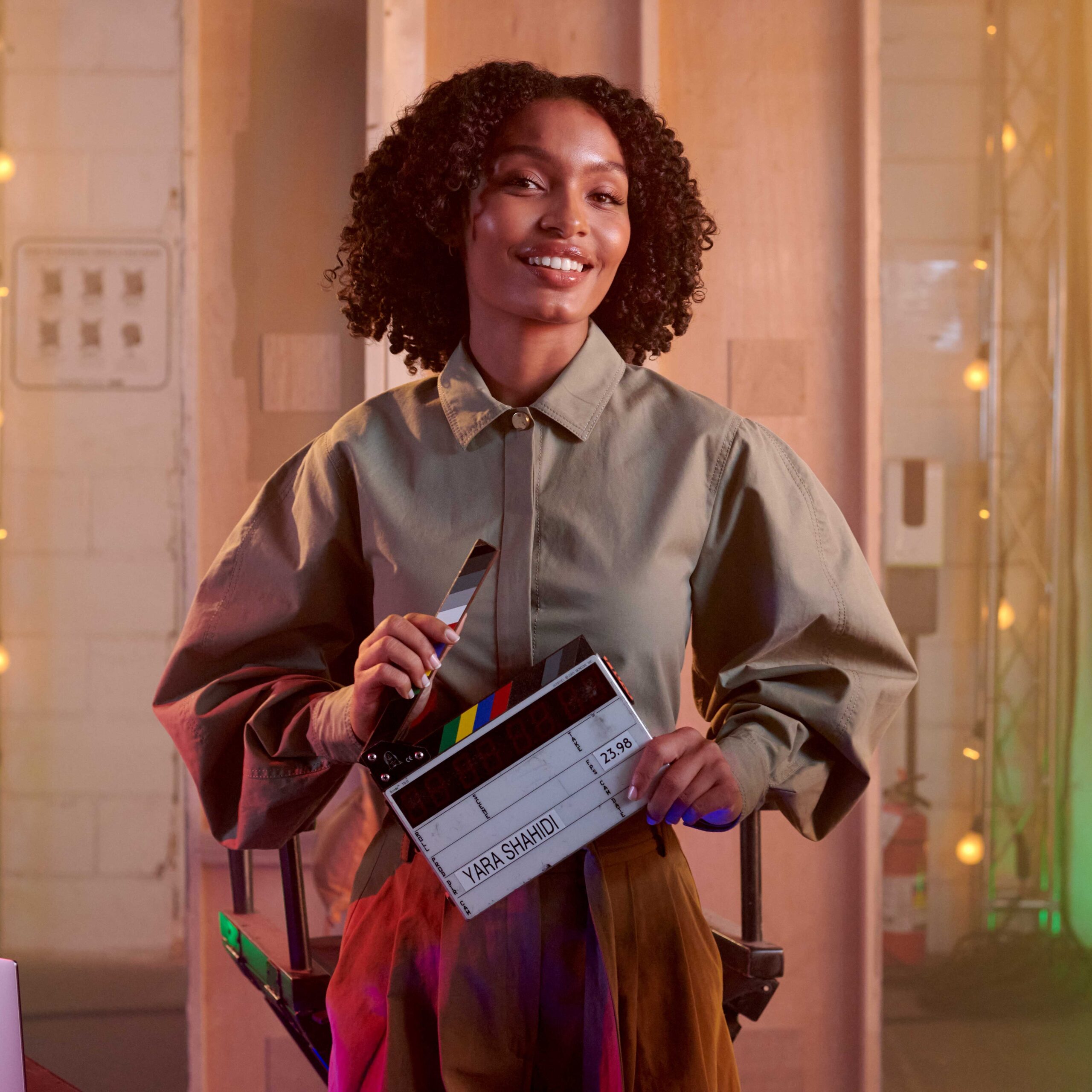 When asked how she relies on technology in her day-to-day life as a creative entrepreneur, Shahidi broke down how not only Dell XPS products, but technology as a whole keeps her schedule in check. "I rely on it all the time because not only do I have 20 million tabs up, I'm on video calls all day, I'm recording things from a distance. I need technology that makes me look great, I can sound great, use that to edit my final products," she said. "I really do use my computer in every capacity available to me, which is the ultimate test. I've loved the fact that the XPS has been able to service everything that I need."
Tap in to learn about six Generation Z power players in the activism space, including Yara Shahidi!
Today also marks the launch of the collaboration's first installment, the "Expand Your Youniverse" creative campaign starring Shahidi herself alongside Indigenous model and activist Quannah Chasinghorse as well as Muslim twin sisters and rap duo Aint Afraid. Moreover, Shahidi and Dell XPS have partnered with award-winning non-profit organization Ghetto Film School (GFS). She described the partnership with GFS, calling it "such an incredible organization," and "exciting," as she went in-depth to describe the details of the partnership while she serves as an International Thesis Advisor.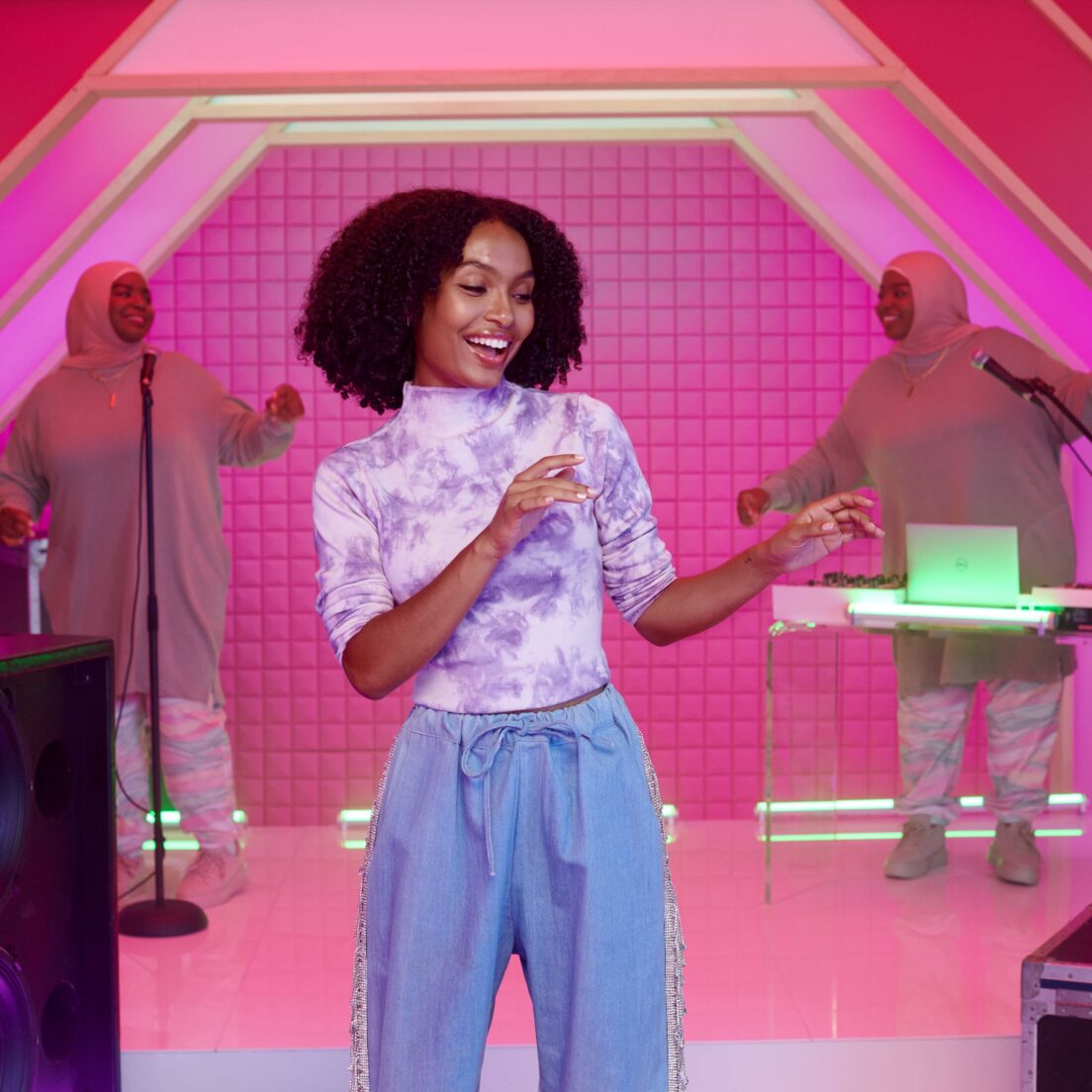 "I am so excited to be partnering with them in any capacity, but to be able to combine these moments of partnership to create synergy between Dell and Ghetto Film School is really special because we'll not only be supporting filmmakers in the process of making their films but also celebrating them and giving them a chance to preview their work," Shahidi gushed enthusiastically. "This is so much more than just this one-and-done moment, but really the beginning of a very cool partnership."
For years, Shahidi has positioned herself as a fearless leader and advocate for education, equality and racial justice. When it comes to using her social media platforms, the 21-year-old is no stranger to social media, which she has used to have conversations with Angela Davis, Patrisse Cullors, and Stacey Abrams. Now, she acknowledges the work of the incoming flood of young leaders following behind and beside her.
"I think Gen Z understands the ways in which the digital world is only getting bigger and bigger, which means that making tech that is inclusive is of the utmost importance," Shahidi said.
"That may sound random or too theoretical, but there're really real grounded repercussions to algorithms and technologies that do not acknowledge our specific cultural competencies or differences. Making sure that digital inclusion, not only in how we create tech but then how we use it is of the utmost importance. I see the ways in which we've been organizing online, which is why the gap between who has access to technology, who has access to internet service becomes more than just something of kind of trivial concern to being of primary concern. It's about whether or not you're able to participate wholly in this society."
Check out the full Dell XPS campaign starring Yara Shahidi below.
Photo Credit: Dell XPS/burson cohn & wolfe