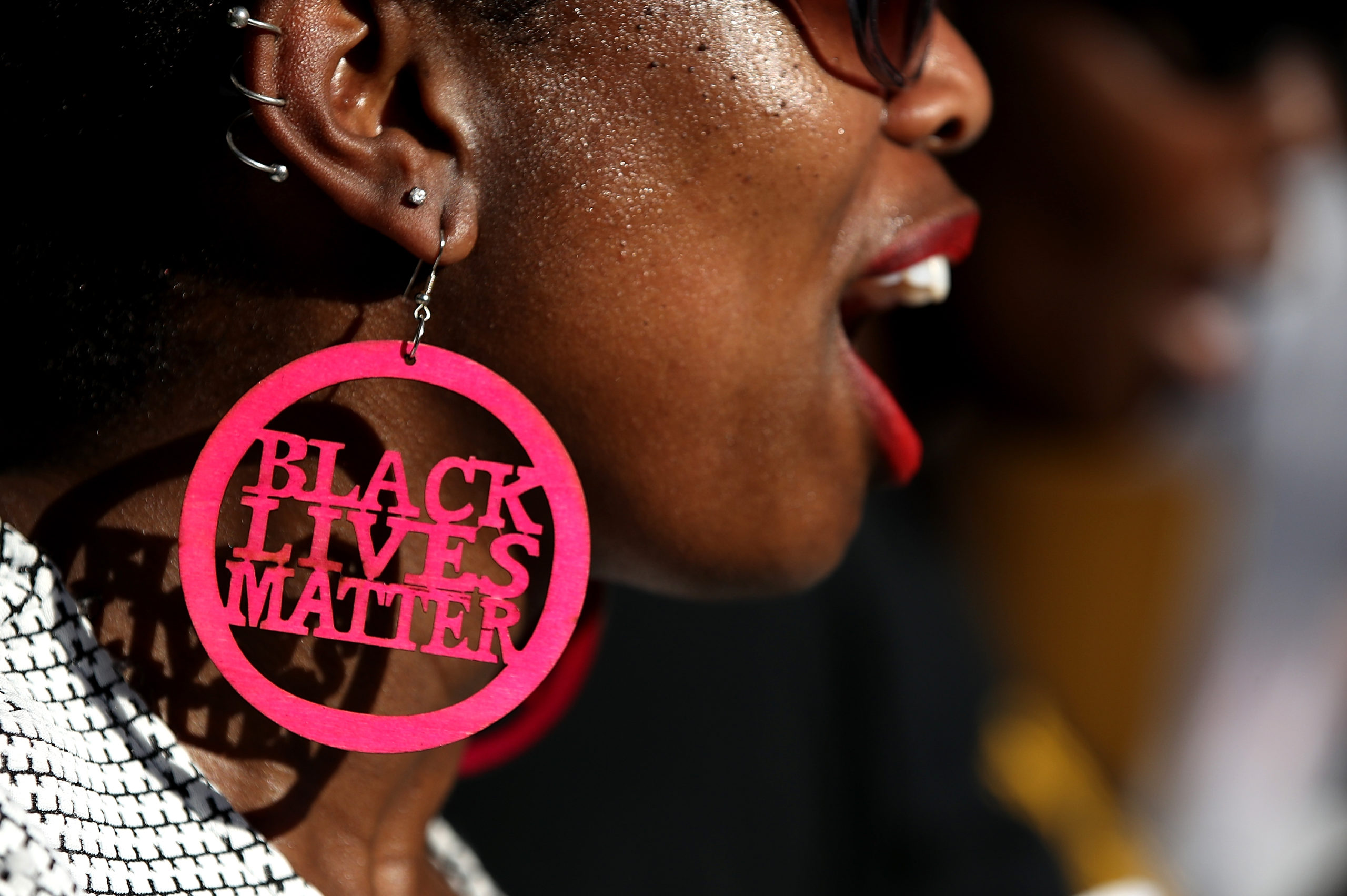 Black Lives Matter: The Story Of The Movement That Changed How We Mobilize
Three Black women, Alicia Garza, Patrisse Khan-Cullors, and Opal Tometti, changed the world through their dedication to Black lives.
On February 5, 2020, Trayvon Martin should have turned 25 years old. But in the winter of 2012, Martin was tragically shot and killed in the streets of Florida by a zealous racist. Martin's death made national headlines as it so clearly reflected the racial divide that has prevented this country from being great since its inception. Out of the turmoil, fear, and immense sadness, the Black Lives Matter Movement was born unto Black people who believed that enough was enough. This movement completely altered how we share information, how we mobilize, and what our future as young Black people in a violently racist country looks like.
When Alicia Garza heard that George Zimmerman, Martin's killer, was found not guilty of second degree murder and acquitted of manslaughter, she felt raw. "The one thing I remember from that evening, other than crying myself to sleep that night, was the way in which as a Black person, I felt incredibly vulnerable, incredibly exposed and incredibly enraged," Garza told The Guardian in 2015. In the midst of her anguish, she headed to Facebook and created a post that would revolutionize modern activism.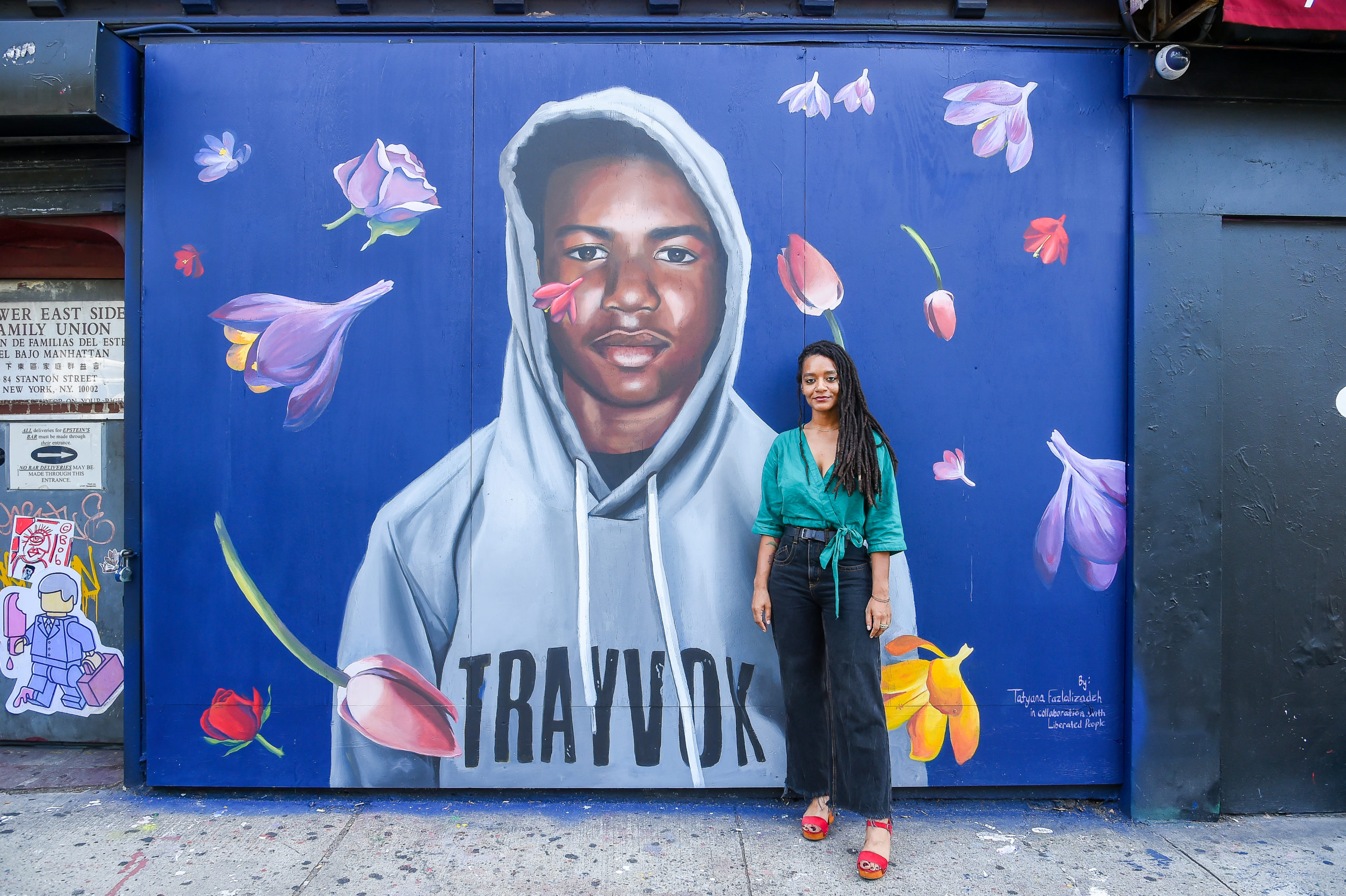 "Black people. I love you. I love us. Our lives matter," the post concluded. One of Garza's online friends, fellow activist Patrisse Khan-Cullors, replied "#BlackLivesMatter," giving a finite name to a source of motivation for Black people who were, and remain, hungry for justice. The ladies then connected to come up with ways to bring life to their rallying cry. They contacted Opal Tometi, Black Lives Matter's third co-founder, to help them get set up on social media. This inclusion of the internet proved to be a valuable tool that would encourage young, tech-savvy activists for years to come.
Within weeks of the launching of the trio's fight for collective healing through digital activism, another unarmed Black teenager, Michael Brown, was killed by a police officer in Ferguson, Missouri. Now, just two years after the death of Martin, and a year after his killer's trial had ended without any true sense of equity, another young Black person was gone. Though the movement had begun with a hashtag, the killing of Brown was the inception of the Ferguson protests that threatened the future of the city.
From the day after Brown was killed, demonstrations ensued in Ferguson, and the responses from law enforcement were unnecessarily extreme. Civilians were tear-gassed and pelted with rubber bullets, while more than 200 others were jailed. It was an incorrect response for people who just wanted answers and fair treatment.
Over Labor Day weekend in 2014, the three leaders of the Black Lives Matter movement helped organize the Black Lives Matter Freedom Ride, which transported over 500 people to Ferguson, so that they could join the rallies. They ultimately wanted to be of service to the people of Ferguson, who were justifiably afraid after the horrors they had endured at the hands of the police. Protests continued for two years after Brown's death, and Ferguson has not been the same.
The Black Lives Matter movement birthed a number of players who have refined their voices and have become leaders in their own right. Leaning into the movement's roots—online advocacy with the fearlessness to show up in real life—people like DeRay McKesson and Blair Imani, stepped up to the plate. McKesson, along with Brittany Packnett and Samuel Sinyangwe, founded Campaign Zero, a police reform campaign in 2015. In 2014, Imani founded the feminist educational platform, Equality for HER, which ran until 2019.
One of the primary focuses of the Black Lives Matter movement has been decentralization, meaning that planning is able to happen in various chapters around the country. This has given people everywhere the opportunity to stand up, form their own groups, and contribute to the movement in their own way.
For some young people, our primary knowledge of activism was through the thick history textbooks we clutched during school hours. Although we may have understood the fear that came with being a Black person in America, we had no modern movement of our own. The Black Lives Matter movement gave us something to believe in, and something to fight for.
Our elders regularly critique our dependence on technology, but because of three brave Black women, we are using the internet to mobilize, and the streets to march. Because Black lives will always matter.
Image Credit: Getty Images