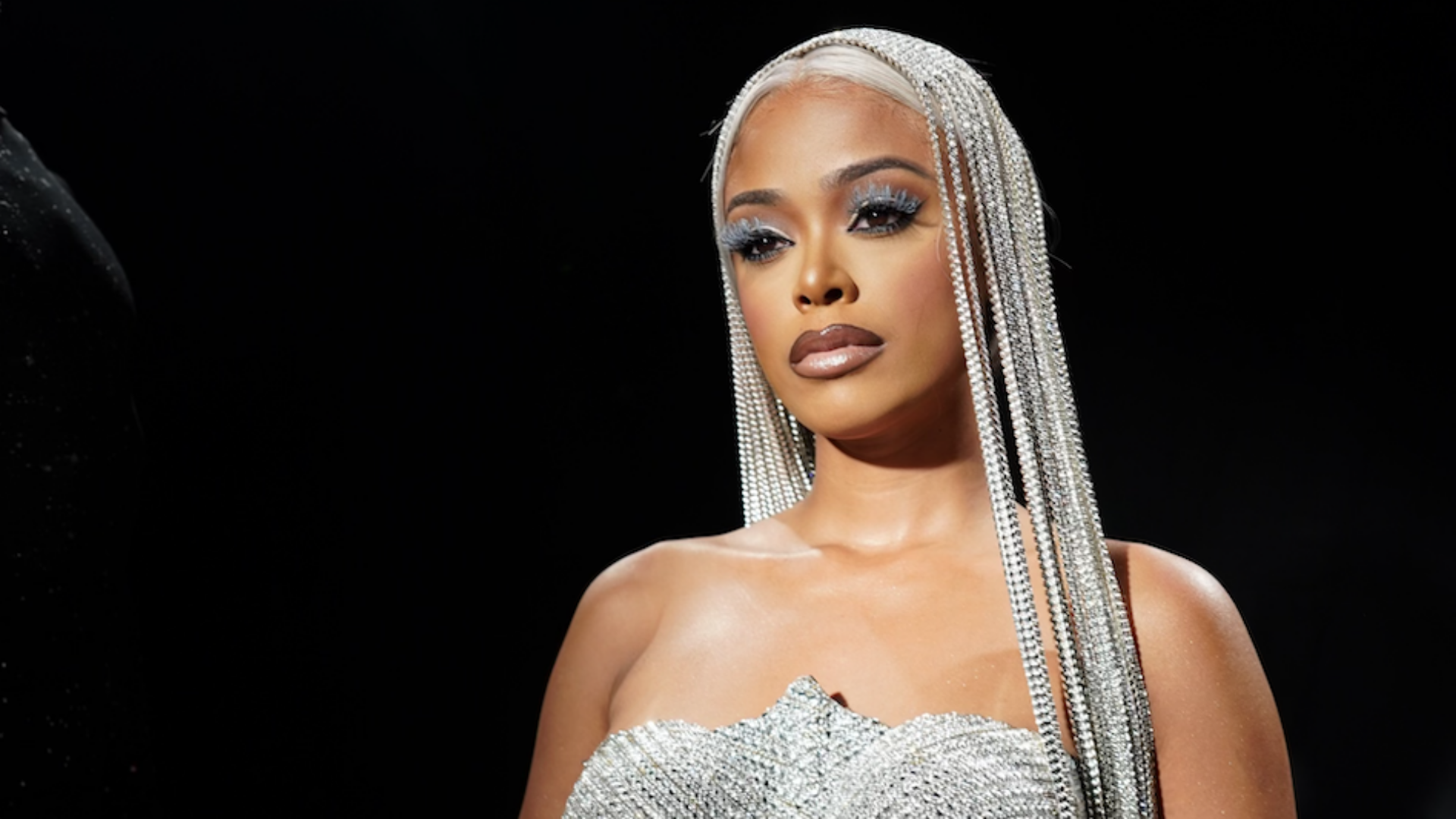 Meet Lady London: The Cutthroat Femcee With Surgeon-Sharp Precision
The New York-bred rapper exclusively spoke with Girls United about releasing her first single of the year, "What Is It Giving."
While first projects tend to hint at what's to come on an artist's journey, Lady Like: The Boss Tape marks an end for Lady London. Pieced together with the help of her fans, the mixtape compiles some of the emcee's most celebrated freestyles into a potent listening experience. The 13-track project wraps with "Lisa's Story" featuring Dub Aura, a cinematic take on Foxy Brown's "Get Me Home" that amplified London's presence as a storyteller in this age of rap. Yet, there's much more to London than her freestyles allow us to see.
"It signifies the closing of a chapter," she says of The Boss Tape, which entered the top five on iTunes Rap & Hip-Hop Albums chart this January. "I'm transitioning into original records and my own sound and artistry, and I'm very versatile in that space. I want people to develop an understanding of me as an artist and how many different places I can go in that artistry."
Born to a Jamaican mother and Trinidadian father, London split her early years between the Bronx and East Orange, New Jersey. As a product of the tri-state area, hip-hop was inescapable. "My mother is a big hip-hop head, so I remember her blasting [Jay-Z's] Reasonable Doubt album. [Lil] Kim's 'Crush on You' was my favorite song when I was like three, which is crazy," she reminisces with a smile. "Hip-hop was the culture. It was definitely my entire environment."
While "real rap" laid the soundtrack for her childhood, London's love for wordplay multiplied through poetry, a hobby she discovered at the age of 11. "I was a little bit of a rebel kid and a violent kid," she tells Girls United after some thought. "I used poetry as an outlet to speak about my anger and what was bringing me in these spaces. I think that was the catalyst for it, if anything."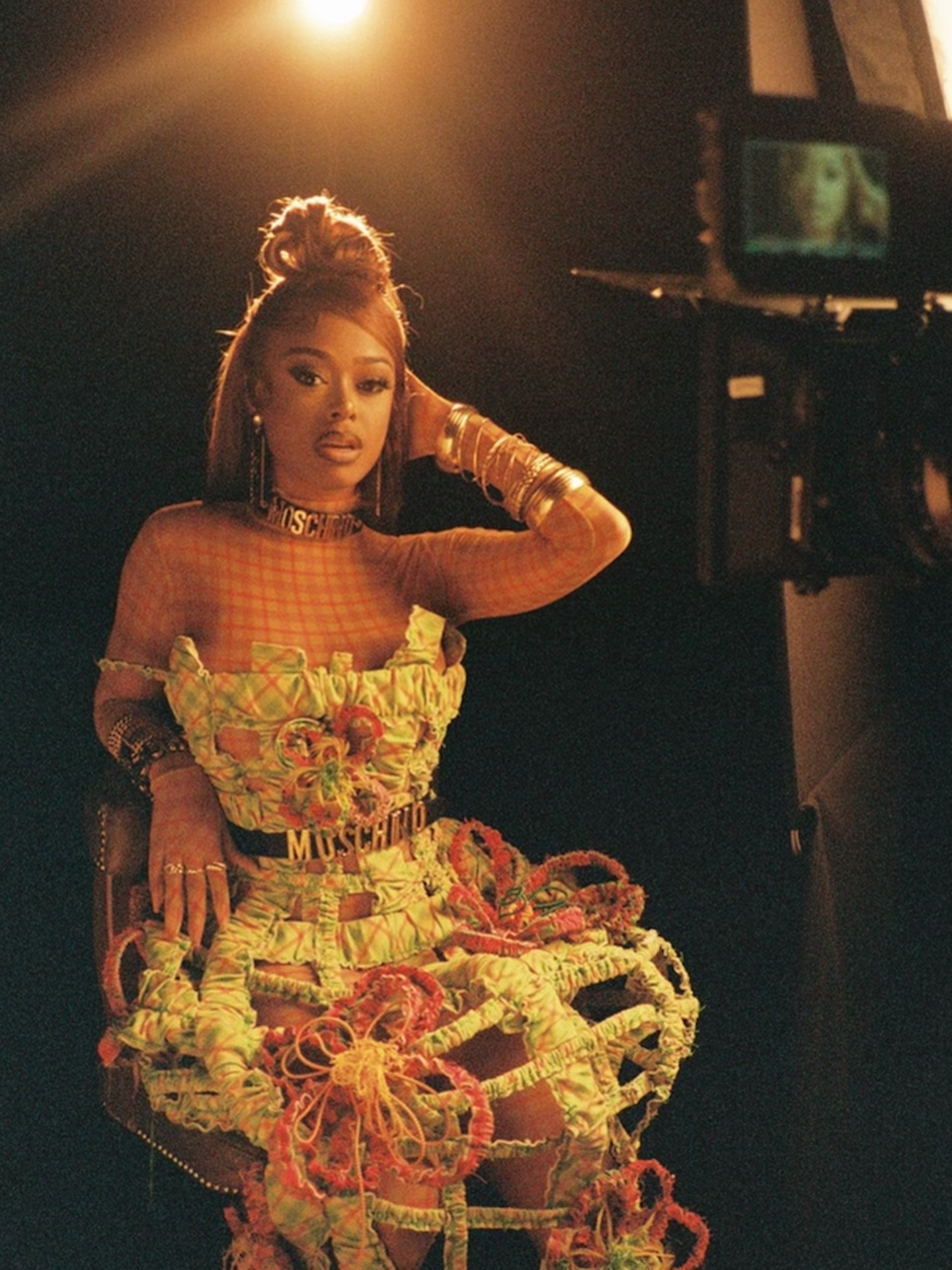 During her time at Howard University, which she credits for shaping her into the woman she is today, London took her craft to the next level. When she wasn't in class pursuing her Bachelor of Science in sports medicine and chemistry, the double major became a regular at open mics and stamped her name as a poet at sold-out venues across Washington, D.C. Even then, pursuing a full-time career in the arts wasn't up for consideration. "I had a very strict 10-year plan. My mother told me since I was a child what I was going to do, and I believed it myself," she reflects on her past goal of becoming an orthopedic surgeon. "I knew where I wanted to do my fellowship. I knew which med school I wanted to go to. I knew everything down to the T."
That changed when London shared an original poem on Instagram in March 2018 while sitting in her car. Simply passing time while stuck in traffic, she toyed with the idea of deleting the clip that would quickly amass over eight million views at a time when she only had 9,500 followers. The numbers, in tandem with the misconception that she was a rapper, came as a complete shock to her. "I was getting my master's in global medicine at the time," she recaps. "Rap, music – not even poetry was on my agenda."
When record labels approached London days after her poem went viral, she sensed there was something deeper at play than the trending moment. "God said there was a different plan for me, and you really cannot run from your destiny," she stresses. "It's something that's preordained for you from the beginning, and I trust God and I trust intuition. Now, I'm here."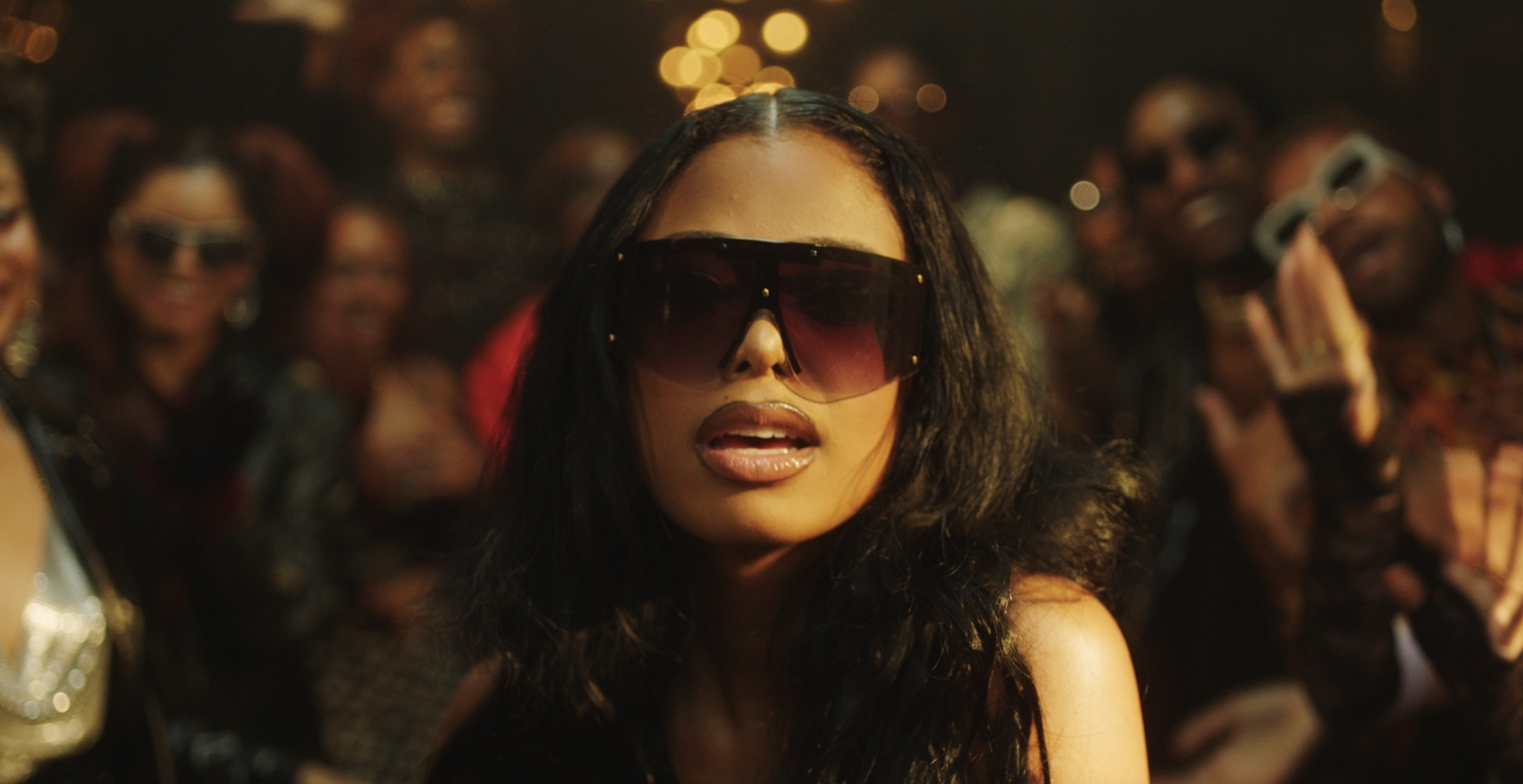 When we connect over Zoom, London is back in New York for the summer and soaking up the energy and family time that comes with the territory. It's the perfect backdrop for the rapper as she releases her latest single, "What Is It Giving?". She recalls being in a "fun and happy" space while recording the song produced by Grammy-nominated hitmaker Kosine over a year ago. "It's simple enough and catchy enough but is also super shady and Lady London-esque," the wordsmith laughed.
While she has traded in a white coat for a mic, London approaches rap with the precision of a surgeon. Her compositions are hard-hitting and lethal. If you're not an intended fan, her discography just might hurt your feelings.
"I'm very disrespectful in approach," the self-proclaimed Aristotle of Bravado warns. "My fanbase applauds and agrees with what I'm saying. If you feel offended, you are not my fanbase. You are not who I am targeting." Instead, she hopes to reach an audience ready to "boss up." "I want you to listen to my music and leave more confident than you came in," she offers.
With over 850,000 followers on Instagram, London is miles away from where she started four years ago. When she made the decision to commit to rap full-time after securing her Master of Science from the University of Southern California, her mother gave her six months to figure out her career. A scholar at heart, London pieced together her own curriculum, studying the pockets and cadences of hip-hop giants such as Jay-Z, Jadakiss, and Big L.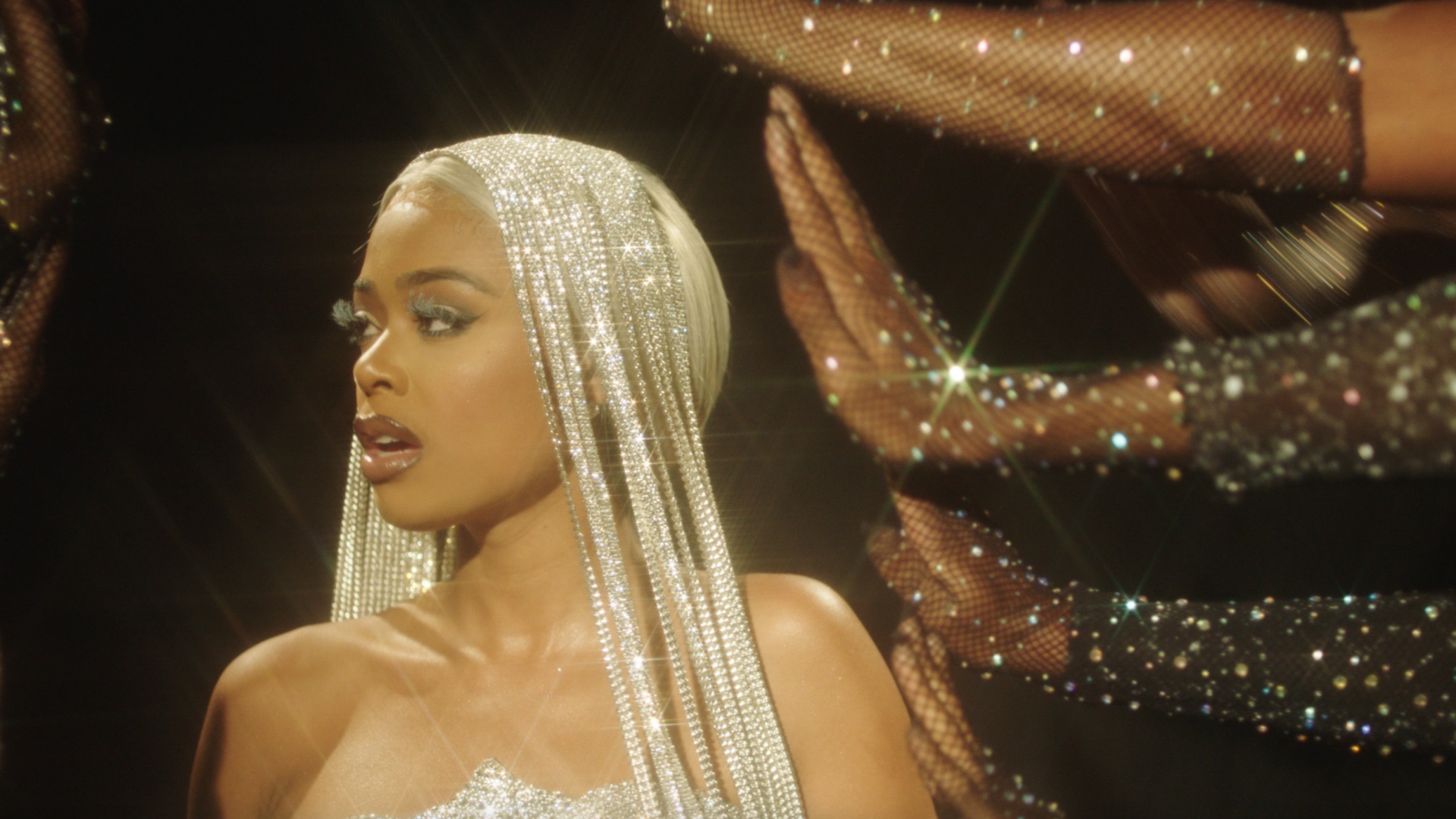 She also learned her way around the studio out of necessity. "I learned how to engineer myself because, at the time, I couldn't afford to be in the studio and if I was in the studio, the studio room cost something and then the engineer cost another," London details.
During this trial period, she closed in on her 10,000 hours through her "Lady Londays" freestyle series where she jumped on classic and trending instrumentals every Monday, attracting up to 30,000 new followers per month. In the process, she landed co-signs from Timbaland, Busta Rhymes, Diddy and more icons she grew up listening to as a '90s baby. "It is unreal," she accentuates as she discusses the magnitude of their attention. "It's affirmation for me that I'm exactly where I'm supposed to be."
Comb through any discourse among Lady London fans, though, and you'll stumble across discontentment that she isn't a bigger star, a sentiment echoed by Cardi B who deemed her "the most slept on." Yet, in talking straight to the source, I can't help but notice that London is playing the long game. "I don't want to be signed just to be signed," she muses on her current status as an independent artist. "I think there's a common misconception that labels aren't reaching out. It's not that the offer hasn't been there. I just believe in doing it once and doing it right."
In the meantime, London is focused on elevating her craft. In February, she sold out her first-ever show at the legendary SOB's and since then, she's taken the stage at Hot 97's Summer Jam and ESSENCE Festival of Culture. "SOB's sang my lyrics from wall to wall. Summer Jam sang my lyrics. ESSENCE Fest sang my lyrics," she says of her live performances. "Everything I've set out to do in my life, I have achieved, so I'm just proud in that space. Of course, I'll get better as a performer as time goes on. I set my stakes and expectations so high, and I deliver every time."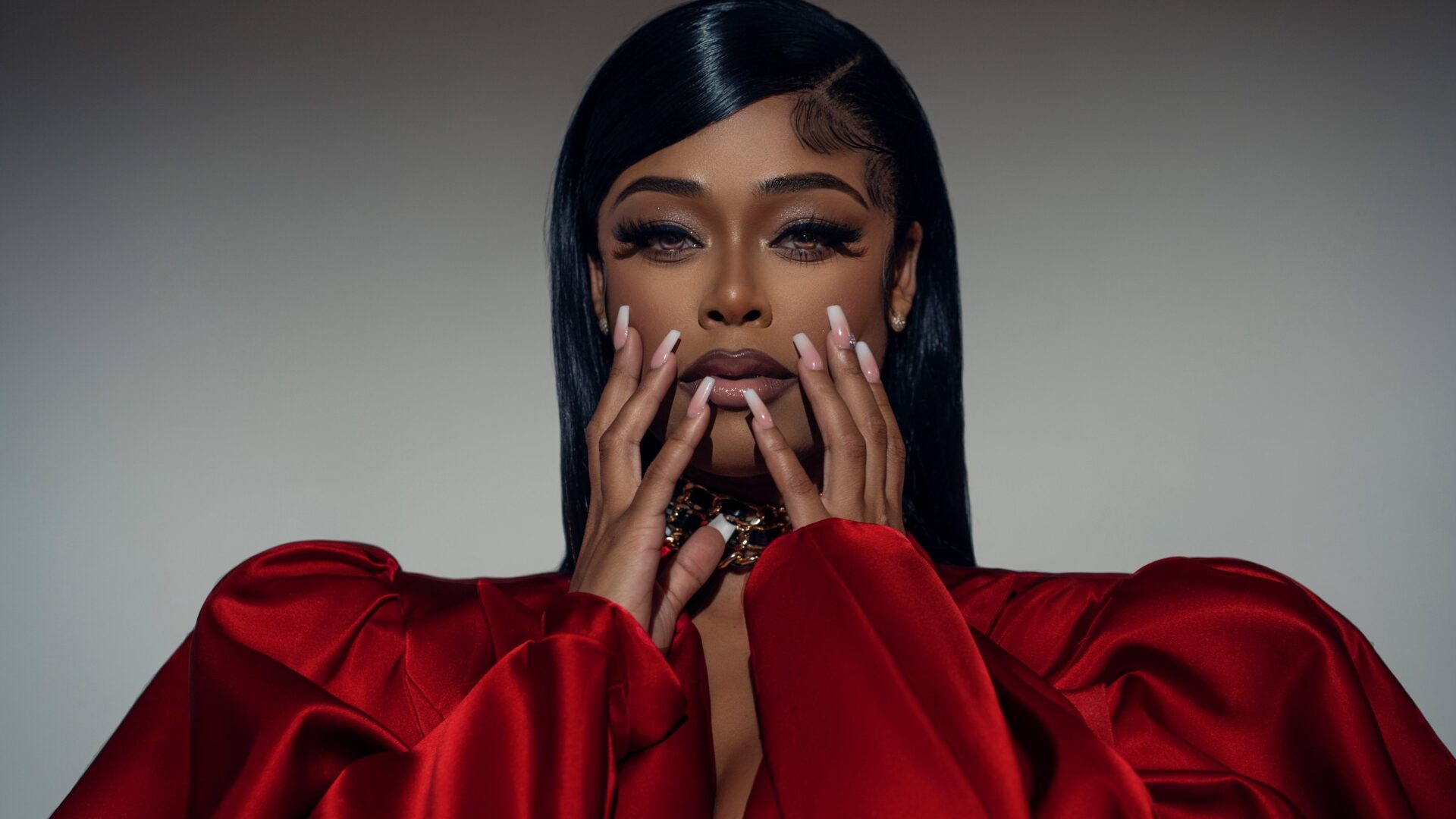 London's Twitter bio deems she's "proficient in almost everything" for a reason. She lists film and TV among the arenas she hopes to dominate. Alongside Rapsody, she is a contributor on the soundtrack for On The Come Up, an upcoming Paramount Plus movie directed by Sanaa Lathan. She also makes her acting debut as Ms. Tique, who she hints is "the complete opposite" of her, in the film based on Angie Thomas's bestselling novel.
Keep scrolling on London's resume, and you'll also spot songwriting credits for the character Lil Muffin on ABC's Queens, a series that starred Brandy, Eve, and Naturi Naughton. "You're going to see me jump into all of these different lanes, and it's going to seem scattered, but the reality is it'll be the cohesion of myself and everything I'm made up of," she promises.
It's this attitude that directs her lyrical content in the booth. As a woman in rap, she dismisses the idea that she has to pick a box and stay there. "Nobody is one-dimensional in any space," she points out. "You can be somebody who's expressive of your sexuality. At the same time, you can be somebody who's expressive of your intellectual capabilities, and I like to stand in that middle ground as much as I can."
In this era of her life, Lady London is working on pausing to take in her extensive list of accomplishments since she took a bet on her talent four years ago. "I really have been trying to learn to meditate on my successes as much as I analyze my failures," she tells me.
Anchored by faith, London's critical nature doesn't emerge from doubt. It speaks to her intention to maximize her call as an artist and to do so with excellence. "I think there comes a time when the underdog is no longer the underdog," she says. "I do think I'm underrated and understated, but I know when I catch fire, it's going to be flames."
Lady London's visualizer for "What Is It Giving" is officially out on YouTube now! See the full video below!
About Shanice: Shanice Davis is a writer from the Bronx, New York. She is a proud alumna of Howard University whose pen moves at the intersection of Black womanhood, entertainment, and culture. Follow her on Instagram and Twitter: @alwayshanice.