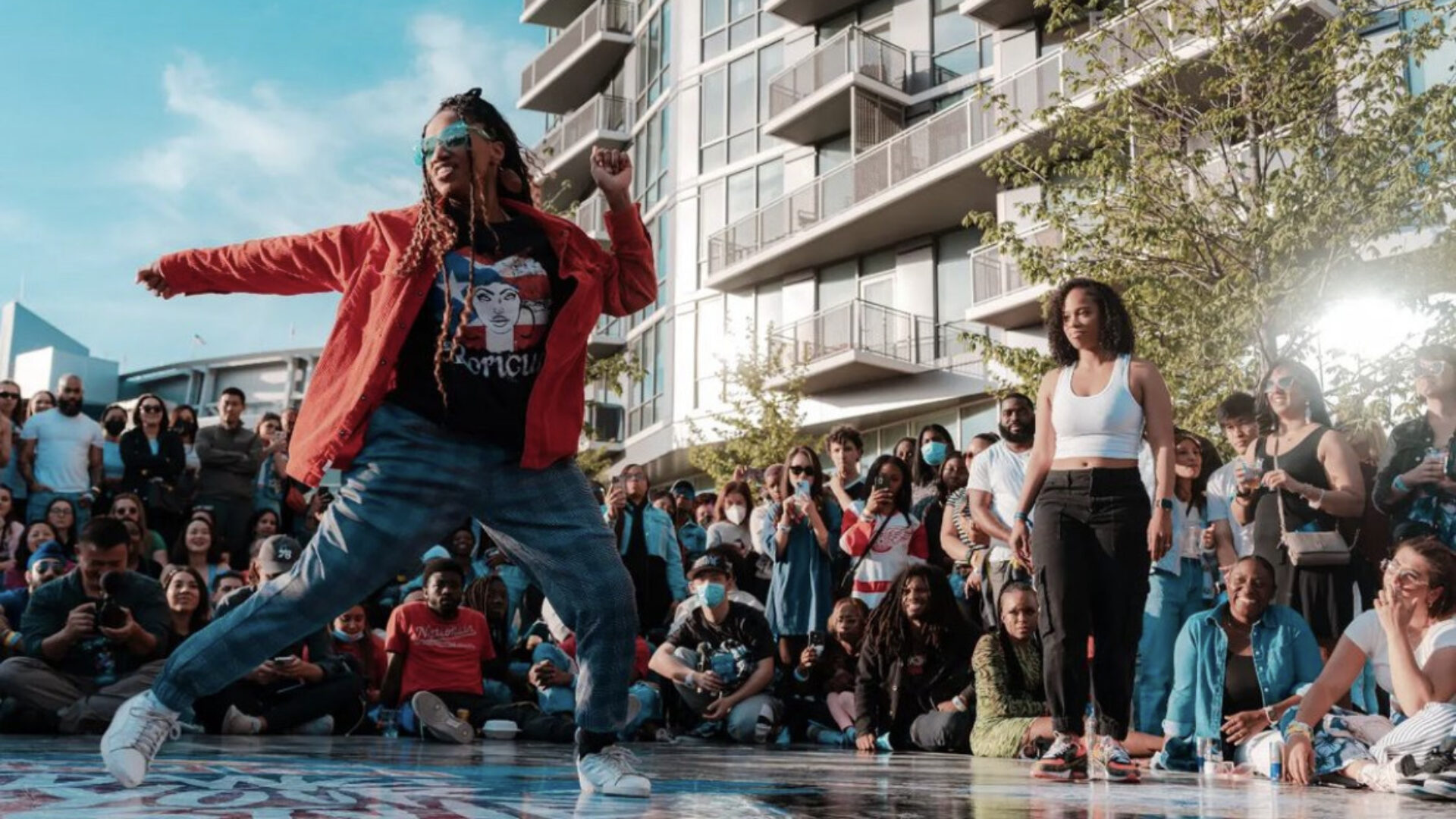 Red Bull's Dance Your Style Demonstrates The Art And Sisterhood Of Dance
Red Bull's Dance Your Style D.C. qualifier was a celebration of Black culture and camaraderie within the dance community.
From Baltimore to Puerto Rico, the Red Bull Dance Your Style Washington, D.C. qualifier brought out some of the most electrifying talents to the nation's capital for a unique and interactive dance battle. Dance Your Style spotlights local dancers who have shaken things up in their hometown and provides them with a platform to showcase their creativity through the art of dance. 
Although Las Vegas dancer J-noy took home the trophy during the Washington, D.C. qualifier on April 30, the diverse group of women competing was the true force to be reckoned with on and off the dance floor. Despite the competitive environment, these ladies consistently showed an outpour of genuine love and support for one another while expressing their admiration and deeply connected roots to Black dance in their respective regions. 
"It's really special, first and foremost, because there were so many ladies that came out… it was great to have that representation," said Philly-based competitor and instructor Imani Griffith. "We fed off each other's energy." She continued, "It didn't feel like those battles that you go to where you're like 'I'm winning this for something,' no. When you come here, you're literally repping who you are. It's not about the accolade."
The warm energy throughout the weekend was infectious, with many of the dancers feeling significant gratitude for being in a space that allowed them to connect and amplify Black and brown women in the dance scene. This sentiment rang especially true for Puerto Rico native Neilah Carrillo Noa (aka "Neverless"), who expressed her joy in meeting many of her fellow female dancers for the first time during the Dance Your Style event. 
"I didn't feel any bad energy; it was such a beautiful weekend exchanging with people I just met. Every time you connect with someone, [the bond] just gets stronger. The love, the exchange, the feeling – the emotional feeling, even from the crowd."
While the ladies were getting to know each other, little did they know that despite being from different parts of the country, they already shared a common appreciation for one thing- the art of Black dance and its pioneers who championed for their unique styles to be represented in mainstream media.
The Dance Your Style qualifier took place in Washington, D.C., a well-respected hub for Black creativity. Competitors such as city native Cyndea Conard (aka "Slay") gushed about her deep love and admiration for those who put "Beat Ya Feet" from D.C's Go-Go music scene on the map, subsequently exposing other regions to such an eccentric style of dance.
Slay explained, "Porche "Queen P" Anthony has been instrumental in the spread of "Beat Ya Feet." Seeing her and the Beat Ya Feet Kings pop up on America's Best Dance Crew was big for the city. It was millions of people watching our style." Slay continued to share the rich history of the stylistic dance and its decades-long history that D.C. natives treasure. Her initial exposure to being a performer in the street dance scene was through the D.C. group "Beat ya Feet," which further exemplifies her passion. She has had the unique opportunity to watch the dance form evolve over the years.
"You see 'Beat Ya Feet' all the time, actually, in different choreography and different styles. It's big for us to see our influence and those sprinkles of our swag everywhere, so now it's up to us to put on for it when we get platforms." She continues, "that's why me being here at the Redbull Dance Your Style qualifier is an honor because it's a way to put on for my city."
It's safe to say that these ladies – who were just a few of the many talented dancers to grace the battle floor – repped their cities well and are blazing a trail for representation in the dance scene for Black women. They took over D.C. and filled the streets with the utmost camaraderie while putting on for the Black culture that resides within. Watch below for a weekend recap!