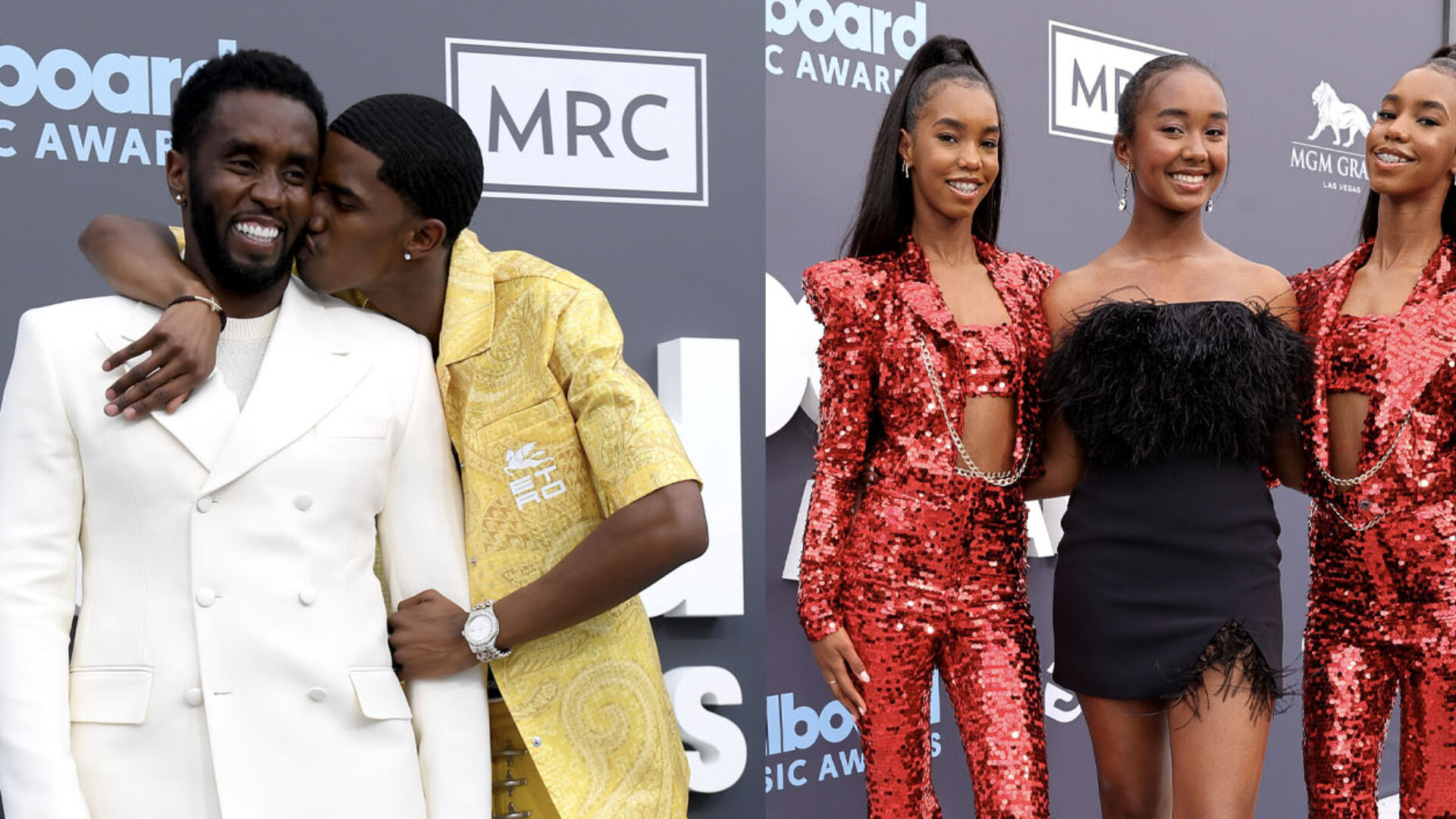 A Family Affair: Diddy Attends The Billboard Music Awards With His Children
Twins D'Lila and Jessie, Chance, Christian and Quincy were all in attendance.
We love to see the Combs family together. For the 2022 Billboard Music Awards, Diddy brought out a few of his kids for the big event, including twins D'Lila and Jessie, daughter Chance and son Christian.
Christian, 23, and D'Lila and Jessie, 15, and Quincy, 30 are Diddy's children with late model Kim Porter. Chance is 16 years old and her mother is a veteran in the fashion industry, Sarah Chapman.
On Instagram, the twins shared they co-created their sequined, crimson ensembles.
Diddy hosted the award show and was also an executive producer. During his opening monologue, he said the opportunity was a "full circle" moment, as he won his first BBMA 25 years ago. He also hit the stage for an electrifying performance with Jack Harlow, Bryson Tiller and Teyana Taylor.
During a 2020 conversation with supermodel Naomi Campbell, Diddy opened up about fatherhood and raising his children in the wake of Porter's 2018 passing. "Losing Kim and now being a single father of six, my thinking had to change," he said. "I had to really get focused on their futures because I know how rough it is out there."
Diddy, D'Lila, Jessie and Chance also appeared on the cover of the April 2019 issue of ESSENCE, where the mogul talked to journalist dream hampton about loss and love. ""There was total trust," Diddy told hampton of his relationship with Porter. "Whenever I was around her, I felt as though God had his hand in it. I always felt like God had sent her."