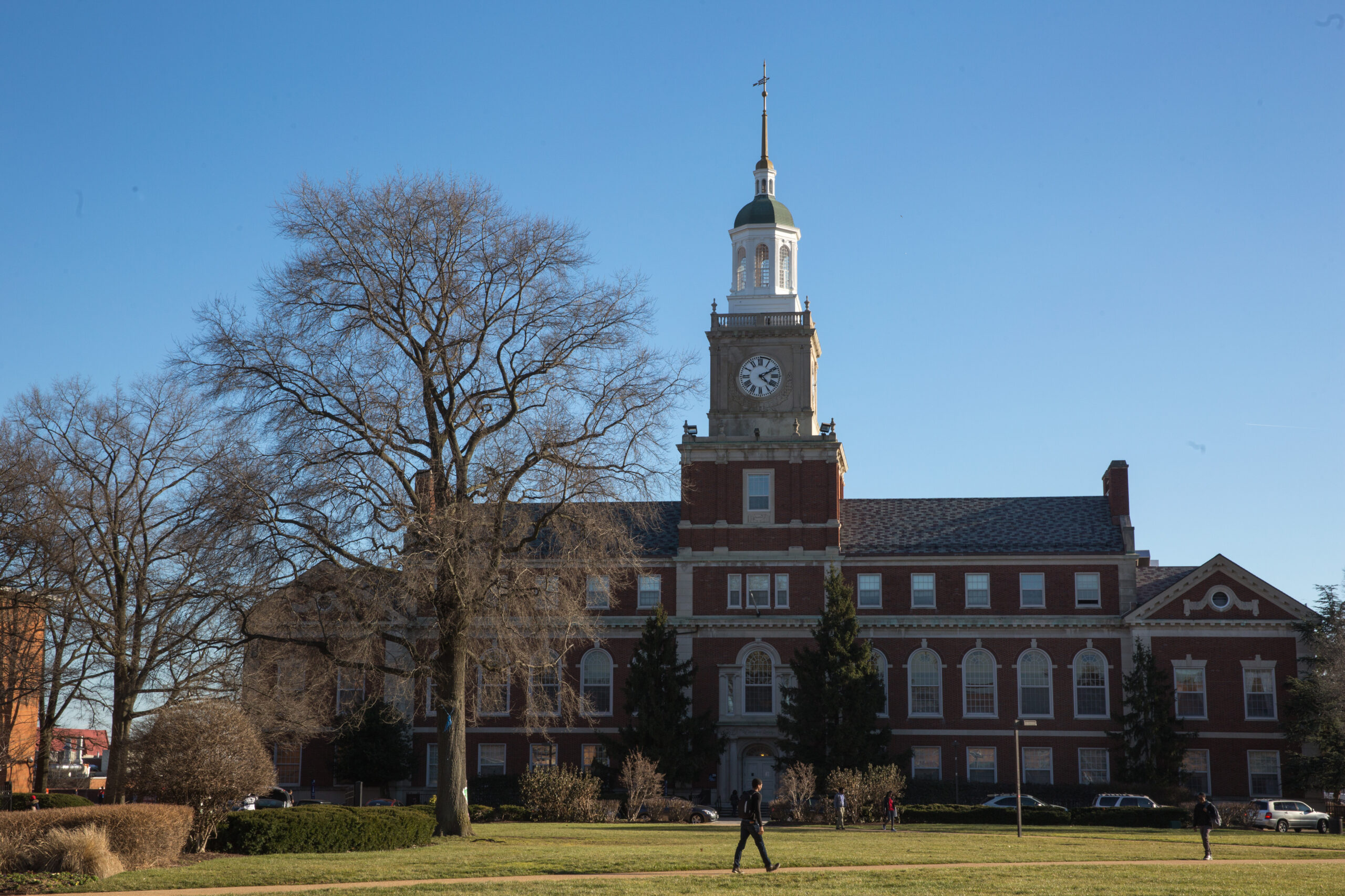 Fraternity And Sorority Sites At Howard University Defaced
This follows a series of threats made at HBCUs earlier this year.
On April 13, students and faculty members at Howard University found campus fraternity and sorority sites defaced with spray paint.
"These senseless acts of vandalism are unacceptable and contrary to the values of respect and tolerance that our institution strives to uphold," said the university in a statement. "The deliberate damaging of any Howard buildings or artifacts is expressly prohibited. The individuals responsible for these acts will be dealt with accordingly."
Howard University is the birthplace of five of the nine Black Greek letter organizations that make up the National Pan-Hellenic Council, also known as the Divine Nine. It includes Alpha Kappa Alpha Sorority, Inc., Delta Sigma Theta Sorority, Inc., Omega Psi Phi Fraternity, Inc., Phi Beta Sigma Fraternity, Inc. and Zeta Phi Beta Sorority, Inc.
Howard University said its Police Department has launched an investigation into the incident. Students have been sharing photos of defaced fraternity and sorority sites across campus.
The incident follows a number of threats made to HBCUs around the country. Since the beginning of the year, Howard University has received four bomb threats. 16 HBCUs and a dozen high schools in Washington D.C. have received similar threats in recent months, according to the Washington Post. Each time, these threats pose a direct attack on institutions known to foster Black academic excellence. HBCUs were originally founded to provide freedom, education and safety to students who have historically been denied equal rights.
Threats made against HBCUs aren't simple acts of vandalism, they go against values of democracy and equal access to education.