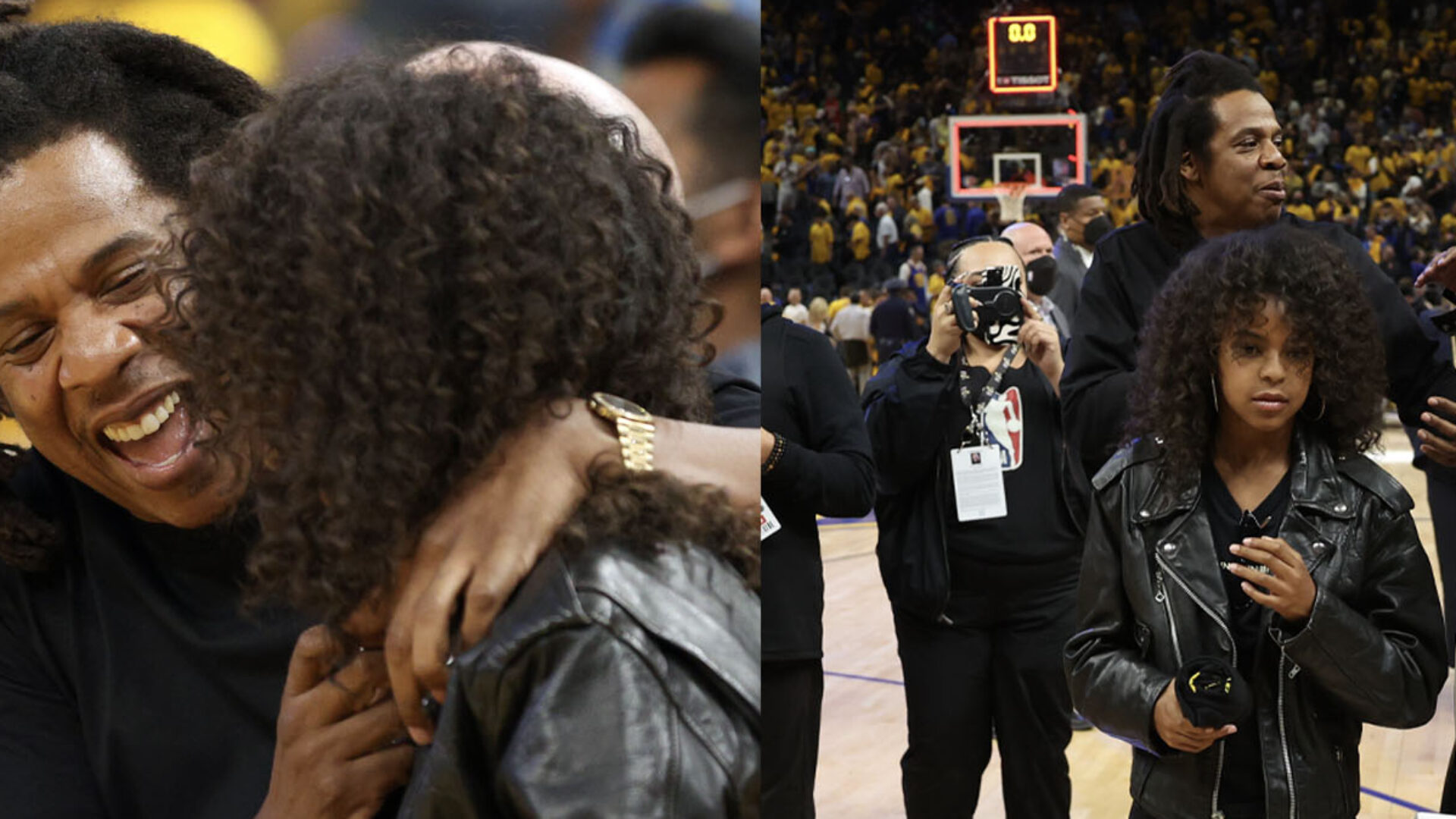 Blue Ivy Carter And Jay-Z Step Out For Father-Daughter Fun At NBA Finals Game
The duo was too cute at last night's big game.
On June 14, Blue Ivy Carter and her father, Jay-Z, hit game five of the NBA finals for some father-daughter fun! The game was between the Golden State Warriors and the Boston Celtics, with the Warriors winning 104-94. Afterwards, the Warriors' Steph Curry dapped up the duo.
Yesterday was a big day for the Carters — it was Rumi and Sir's 5th birthday. The twins were born on June 13, 2017.
See a collection of precious photos of Rumi and Sir Carter here.
Blue Ivy stepped out with curls, a leather jacket, black joggers, Nike sneakers and shirt that read "Brown Skin Girl." The sold-out shirt was rolled out by Beyoncé after the release of her 'Lion King: The Gift' project. Blue Ivy was a featured artist on the "Brown Skin Girl" track, which landed her a Grammy nomination. In March 2021, she won in the Best Music Video category, making her the second-youngest Grammy winner in history.
Last night wasn't the first time Blue Ivy and Jay-Z have attended a major sports event together. In March 2020, the two attended an NBA game between the Los Angeles Lakers and the Clippers. They also went to the an NFL game in January of this year and the 2022 Super Bowl this past February.
Blue Ivy was also seen walking the field before the Super Bowl began in 2020 and at an All-Star game in 2017. Beyoncé attended the latter, too.
See photos of Blue Ivy and Jay-Z from last night's big game below.