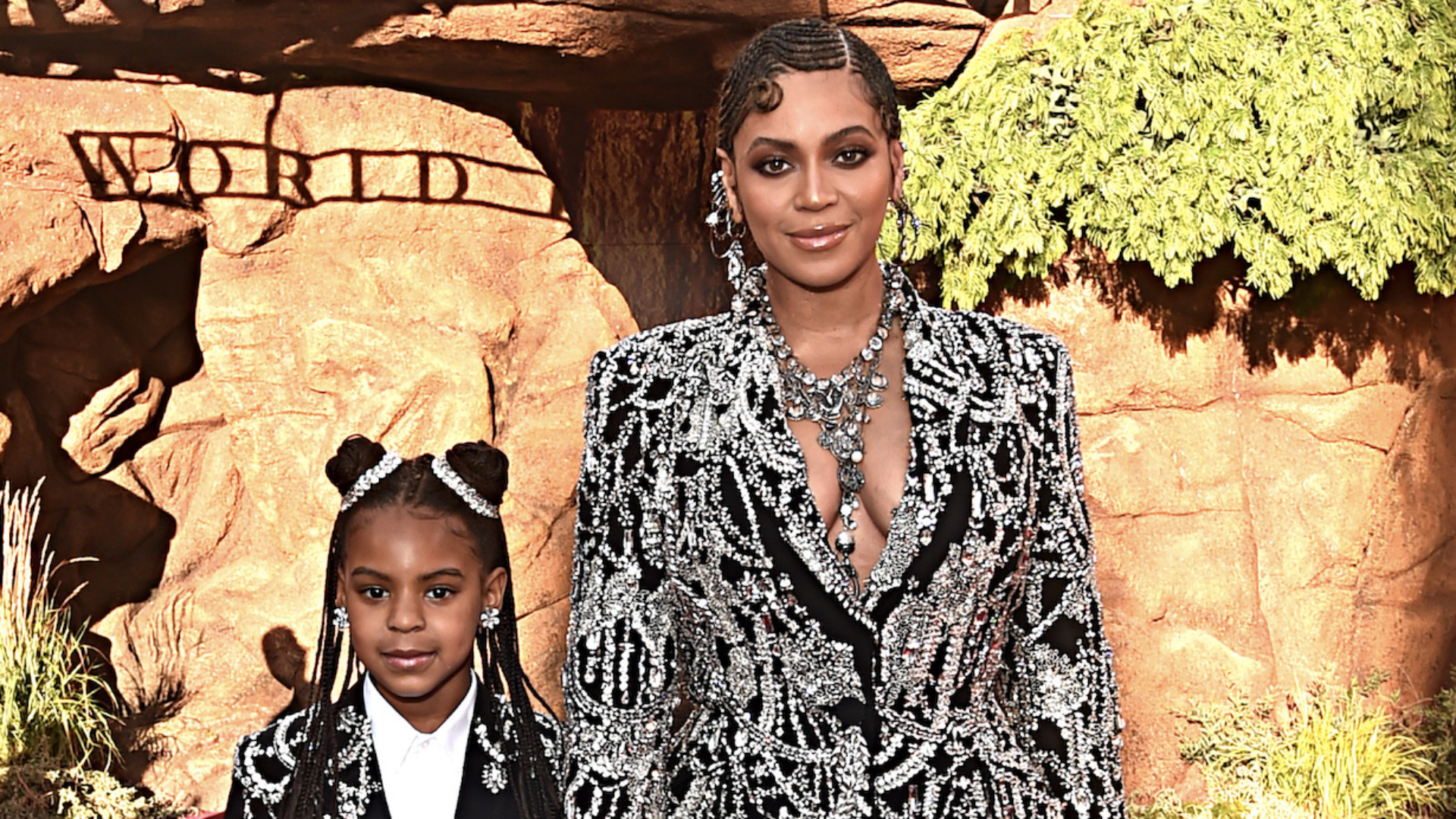 Watch Beyoncé And Blue Ivy Help Induct Jay-Z Into The Rock & Roll Hall Of Fame
The video also included appearances from Halle Berry, LeBron James, Rihanna, Naomi Campbell and more.
On Saturday, October 30, rap icon Jay-Z was inducted into the Rock & Roll Hall of Fame. The rapper earned his Rock Hall spot on his first year of eligibility as his debut album, Reasonable Doubt, celebrated its 25th anniversary this year. Since his debut, Jay has become one of the most prolific figures in hip-hop and popular culture with classic hits such as "Hard Knock Life" and "Big Pimpin".
The rapper's Rock & Roll Hall of Fame induction ceremony was held last month but aired on HBO this past weekend. The ceremony also included a star-studded tribute video of more than 40 A-List celebs reciting some of his most iconic lyrics. The tribute began with Beyoncé, reciting a lyric from "A Million and One Questions/Rhyme No More"
"In my lifeline, more than a million rhymes, no joking," the legendary songstress opens.
Appearances also included: Halle Berry, LeBron James, Rihanna, Naomi Campbell, John Legend, Regina King, Queen Latifah, Trade Ellis Ross, Questlove, Sean "Diddy" Combs, and more. His mother, Gloria Carter, was also featured in the touching tribute.
Blue Ivy closed out the video with a, slightly censored, line from her father's 1998 track "Ride or Die."
"Congrats, S. Carter, ghost-writer. You paid the right price, so we just made your hits tighter," the nine-year-old Grammy winner said before laughing.
In his acceptance speech at the Rock & Roll Hall of Fame ceremony, Jay-Z thanked the hip-hop pioneers that came before him and inspired him to get where he is today.
"You know, growing up, we didn't think we could be inducted into the Rock & Roll Hall of Fame. We were told that hip-hop was a fad," the rapper said, according to Rolling Stone. "Much like punk rock, it gave us this anticulture, this subgenre, and there were heroes in it. When thinking about what I was going to say tonight, these heroes just kept coming to my mind, Rakim and Big Daddy Kane and KRS-One and Chuck D, and, of course, a fellow inductee, LL Cool J. … I was like, 'That's what I want to do. I want to be like those guys.'"
Watch the induction intro below.