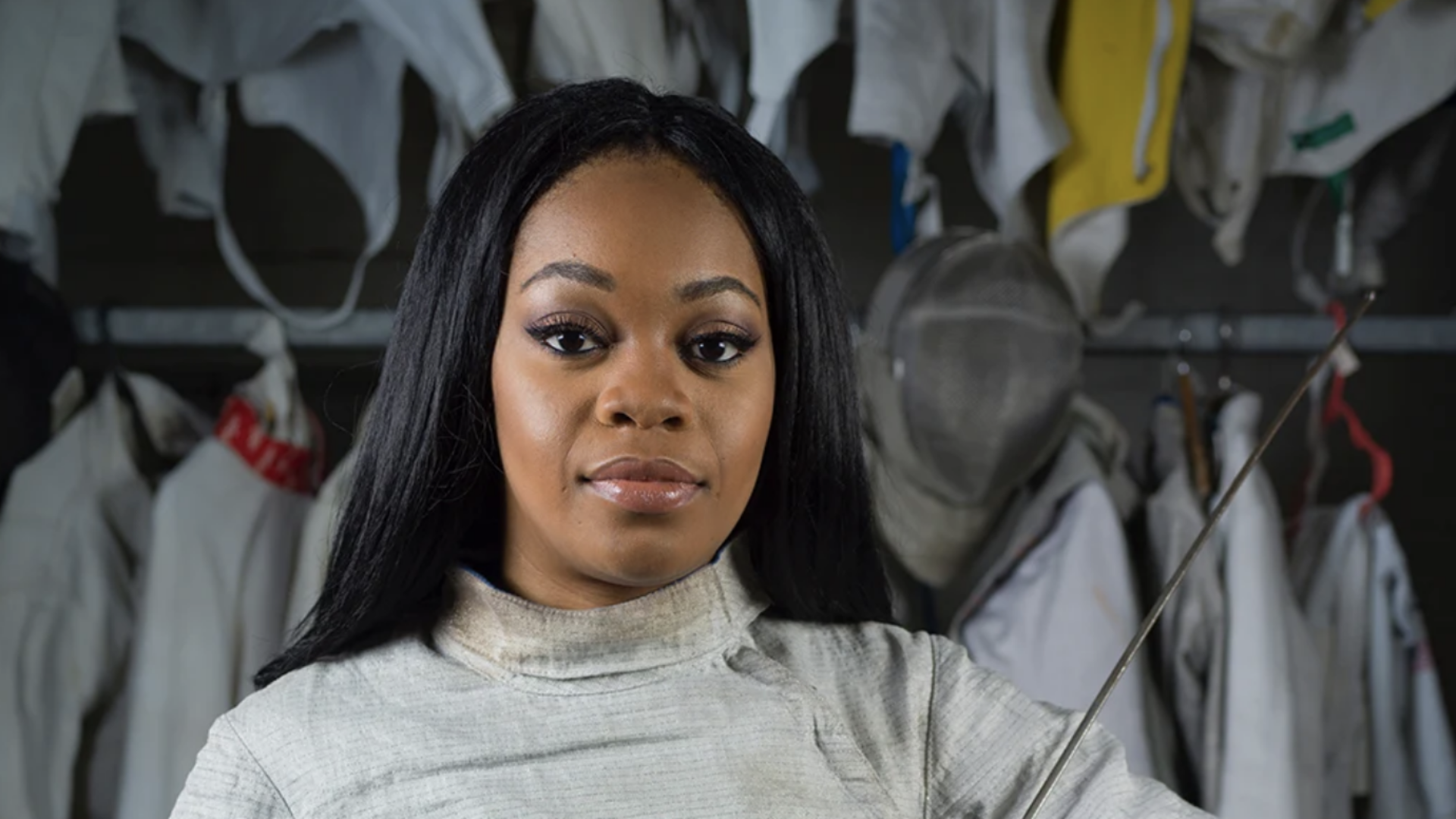 Olympic Alternate Kamali Thompson Is Becoming A Surgeon
She graduated from medical school in May 2021.
There's nothing Kamali Thompson can't do.
After serving as an alternate during the 2020 Tokyo Olympics as a fencer on Team USA, the 30-year-old is now an orthopedic surgery resident.
Originally from Teaneck, NJ, Thompson started high school at just 12 years old. She began fencing during her freshman year and became a part of the fencing club as a junior.
"I always wanted to be a doctor," she told Teen Vogue. "I couldn't wait to see my pediatrician. She was an older Black woman and I wanted to be her because she made me feel great. I want to make other kids feel like that."
She later went on to complete business school and graduated from medical school in 2021.
For her, there's no reason why someone should stick to a single career path if they're interested in multiple fields. "I can take my fencing, my medical career, and my MBA and make it into whatever I want to make it into. I think that's exciting. I want to open up other opportunities for myself, whatever they may be, down the line," she said.
Read more about juggling multiple passions here.
Thompson has also explained why she's stuck with fencing over 15 years after she was introduced to the sport.
"Once you really find what you love and what you're passionate about, just forget what everyone else is saying," she said to Sports Illustrated. "Because if you're doing something different, people are always going to ask you why you're doing it. They're going to doubt you, but if you love it and you're good at it's just going to take you far. I'm excited that I'm a fencer.
To inspire others, Thompson chronicles her journey on her blog, Saber & A Stethoscope. She shares details about her educational pursuits, travel and fitness. She began the site in 2016 and since then, her posts have been shared on USA Today, Life of A Med Student and more.
Thompson also has advice for anyone looking to tap into their full potential. "People feel lost, especially in today's time with social media," she said. "You feel people don't like you, you're not smart enough, you're not good enough, you don't have the best clothes. I want to say that it's okay to feel like that, but you can't let that wear yourself down. Know your self-esteem. You have to find what you're good at, find what you love. That is going to give you confidence and open many doors for you to make you into the person that you are meant to become."
Keep up with Kamali Thompson by following her on Instagram.