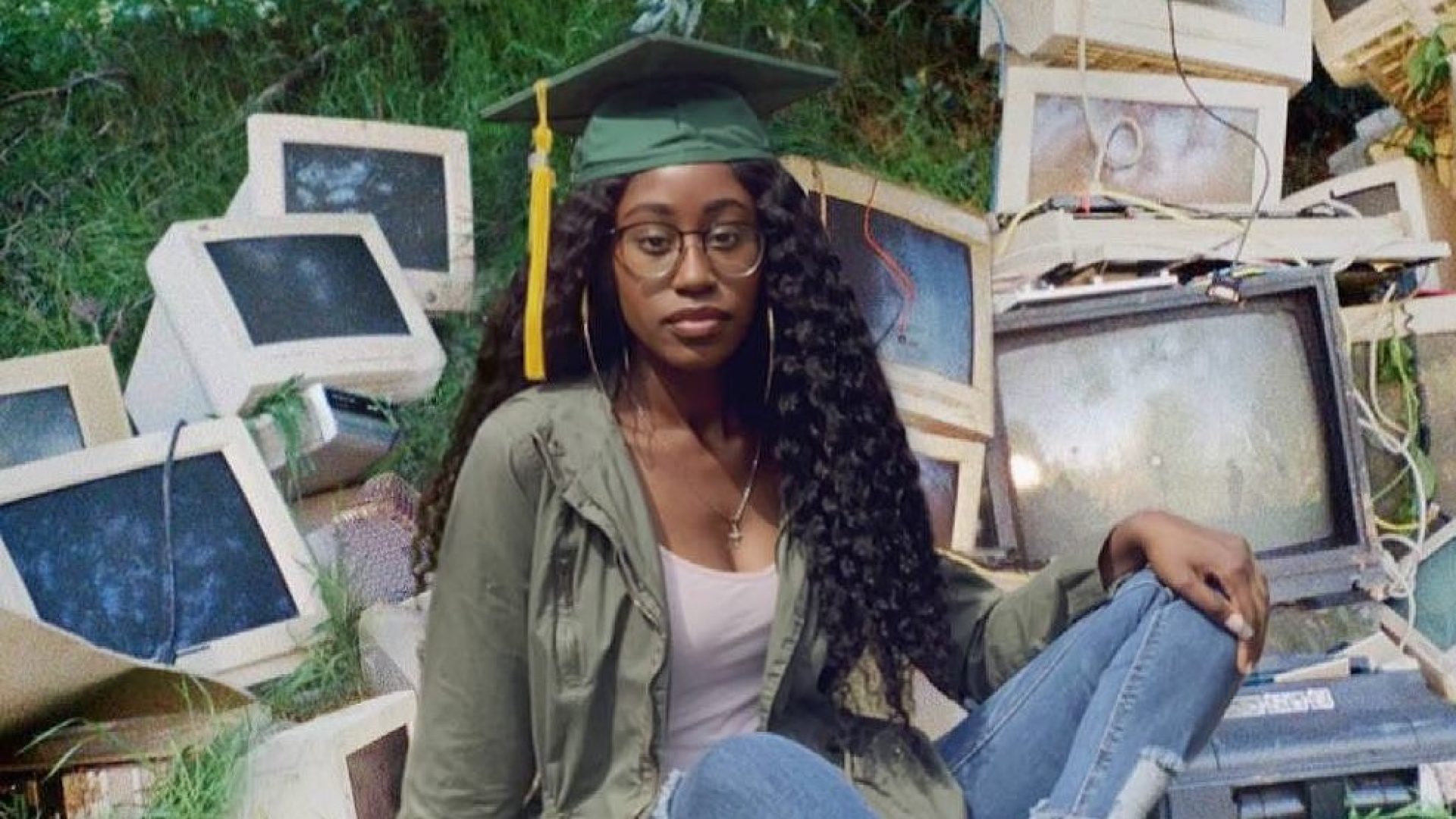 Meet Maya, The Software Engineer Whose Graduation Photo Got SZA's Attention
The 22-year-old is opening the door for other Black girls who want to work in STEM.
When we speak, 22-year-old Maya is sitting in her single dorm room at The University of North Carolina at Charlotte (UNCC)—the same space where she designed her viral graduation photo that's gotten the attention of over 1,000,000 people on social media. "Since I'm a computer science major, I decided to recreate [SZA's] CTRL album as a grad pic," she wrote in the caption of the picture." She never thought SZA, a platinum-selling, Grammy nominated singer, would see it, let alone reply.
"SZA had made that album in 2017 and [that] was right when I first got to UNC Charlotte," Maya said excitedly, reminiscing over how much she enjoyed the project. The album resonated deeply with Gen Z, as it tracked the ups and downs of relationships and spoke truthfully about the thoughts, feelings and experiences of young adults. Inspired by the fact that the album featured the singer posed in front of computers, and a computer science major herself, Maya decided that she would replicate the photo for her graduation picture. She held onto the idea for five years.
At first, she wanted to use her family's old desktop and a few computers from work, but Maya's mother, Juanita, suggested superimposing herself into the image with Photoshop. "I said, 'Well, why don't you just use the picture, Maya?,'" Juanita said to me, following with a light chuckle. She's proud and surprised, mentioning how she never could have imagined the photo would have this kind of reach. In fact, she didn't know her daughter would post it at all.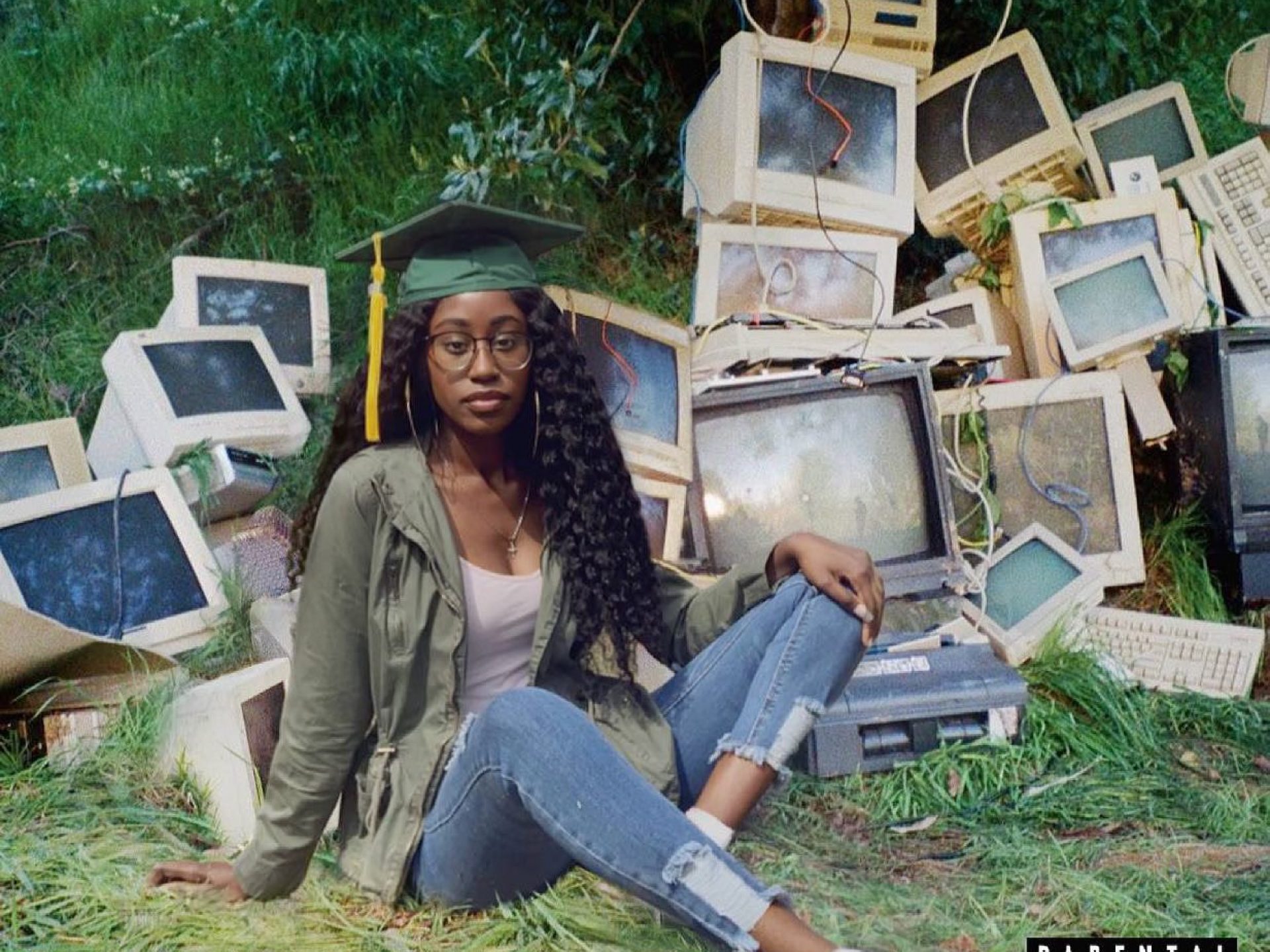 Maya's 2021 graduation photo.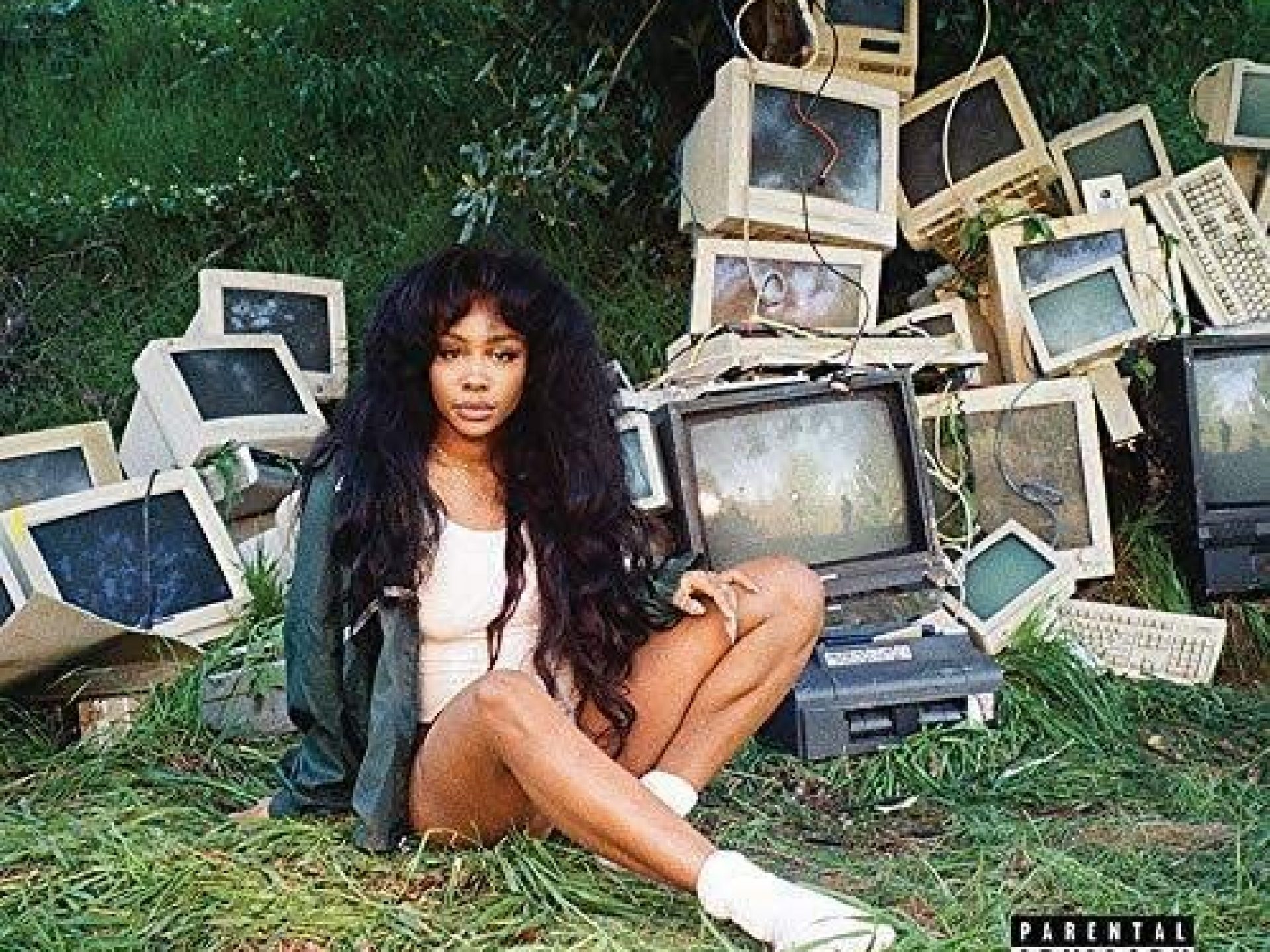 The album art for SZA's 'CTRL.'
"When I was younger, my family was always asking me about technology and stuff," Maya said of her younger years. "I was always the one fixing the Wi-Fi modem and showing my parents or my grandparents how to fix something on the computer." She originally wanted to lean more towards a different branch of tech, but after her mother encouraged her to dream infinitely, Maya started looking into all of the different facets of computer science. "My mom was the first person who instilled in me, You're really good at computers, you should try to do something related to technology," she said. Maya learned that while she was just scratching the surface of her aspirations, her school was unveiling a programming course.
Maya was a sophomore in high school when she decided to enroll in the class. "I had a Black teacher," she said. She added that the woman was actually a business instructor who didn't have a background in programming, so the entire class, including the teacher, had to learn together. "In that class, I got to make digital calculators, I got to make pretend forums for a restaurant. It just really ignited something in me—I had never been exposed to anything like that before. I didn't know any computer programmers, computer scientists or software engineers. I just knew that when I went to college, that's something I wanted to continue."
"Wow, this is a girl that looks just like me and she's able to help me."
When Maya arrived at one of her first programming classes in college, she noticed how few Black coders filled the 100+ student course. "There is a lot of struggle [within computer science] when it comes to racism and sexism," she said. This reminded me of a more-detailed caption she wrote that mentioned the time someone encouraged her to drop out of the major. She was undeterred, but one can't help but think about other Black women and girls whose STEM dreams withered due to discouragement.
A 2018 statistic from The Christian Science Monitor revealed that Black women account for less than 3% of the STEM workforce, while in 2016, only 3% of computing jobs specifically were held by Black women. Those low numbers, plus an understanding of the misogynoir that we face at most attempts to enhance our lives, are pushing people to expose more Black girls to STEM. Spaces like Black Girls CODE are doing the necessary work of nurturing those girls.
"Changing the narrative starts with exposure to the world of possibilities and different lanes that exist within the space, said Kimberly Bryant, the founder and CEO of Black Girls CODE. "The cultivation of safe spaces where Black girls can see themselves reflected in their instructors and peers helps them build a solid foundation for self-actualization and self-efficacy; ultimately empowering them to step into STEM fields—where they are underrepresented—and thrive." Black Girls CODE is equipping girls aged 7 to 17 to fill some of the 1.4 million STEM job openings believed to be available as of 2020. They have also pledged to train 1 million Black girls and teens over the next two decades.
Maya shared a similar sentiment about Black women being her primary supporters. She noted her Black teaching assistants and mentors were the ones who gave her the guidance she needed to stay focused. "I met a lot of Black women [who] were my motivation to continue. They were the ones helping me. I'm like Wow, this is a girl that looks just like me and she's able to help me."
In the spirit of sisterhood, Bryant was among those who supported Maya's big moment on Twitter with a quote tweet, writing, "LOVE THIS!!!".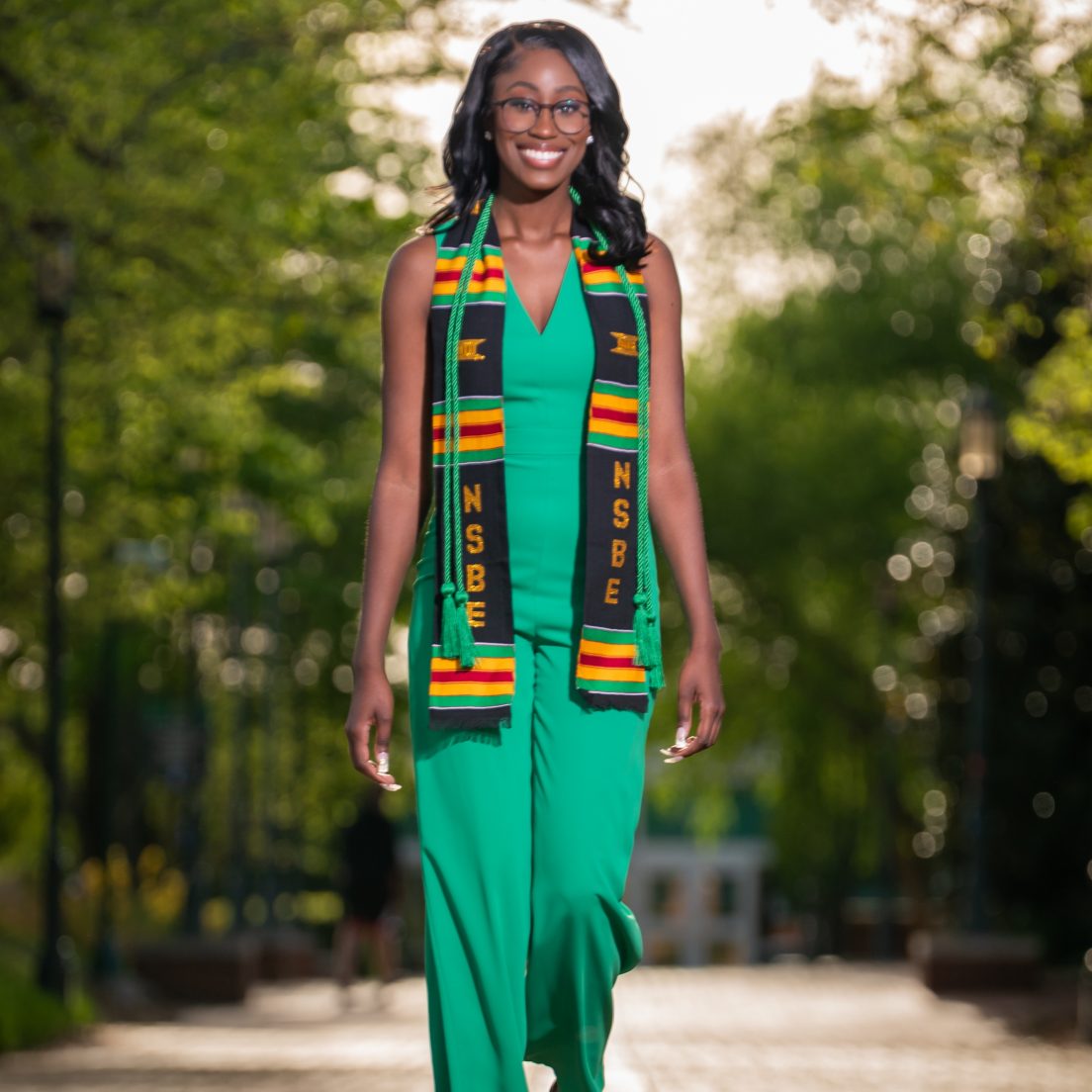 Another one of Maya's graduation photos.
Towards the end of our conversation, Juanita described Maya as a "helpful" child who would routinely finish her school assignments early. Eventually, the girl's teacher made her an assistant so she could aid the other students—a role that Maya took seriously and has carried with her into her adult life. Since her photo went viral, she's received an influx of messages and comments from people asking for counseling as they embark on their journeys to become software engineers. Her mother says that she now has a "YouTube page where she's now putting out short videos, but videos where she's trying to share what information she came across that helped her, hoping that it can help other people." Maya will never forget the tough times that she had, so now she wants to soothe students in their time of need, or better yet, help them avoid certain pitfalls altogether.
Now that she's finished with her undergraduate studies, Maya is giving back by partnering with UNCC's computing and informatics department. She wants to build out a comprehensive guide to help incoming freshman of color have uplifting, informative experiences with computing. Her final note to any Black girl having a hard time with coding is to "stay persistent."
"There is a light at the end of the tunnel," Maya said knowingly. "It may be rough right now but once it's towards the end, you'll say, 'Wow, this really prepared me for my future.'"
Keep up with Maya by following her on Instagram and Twitter.