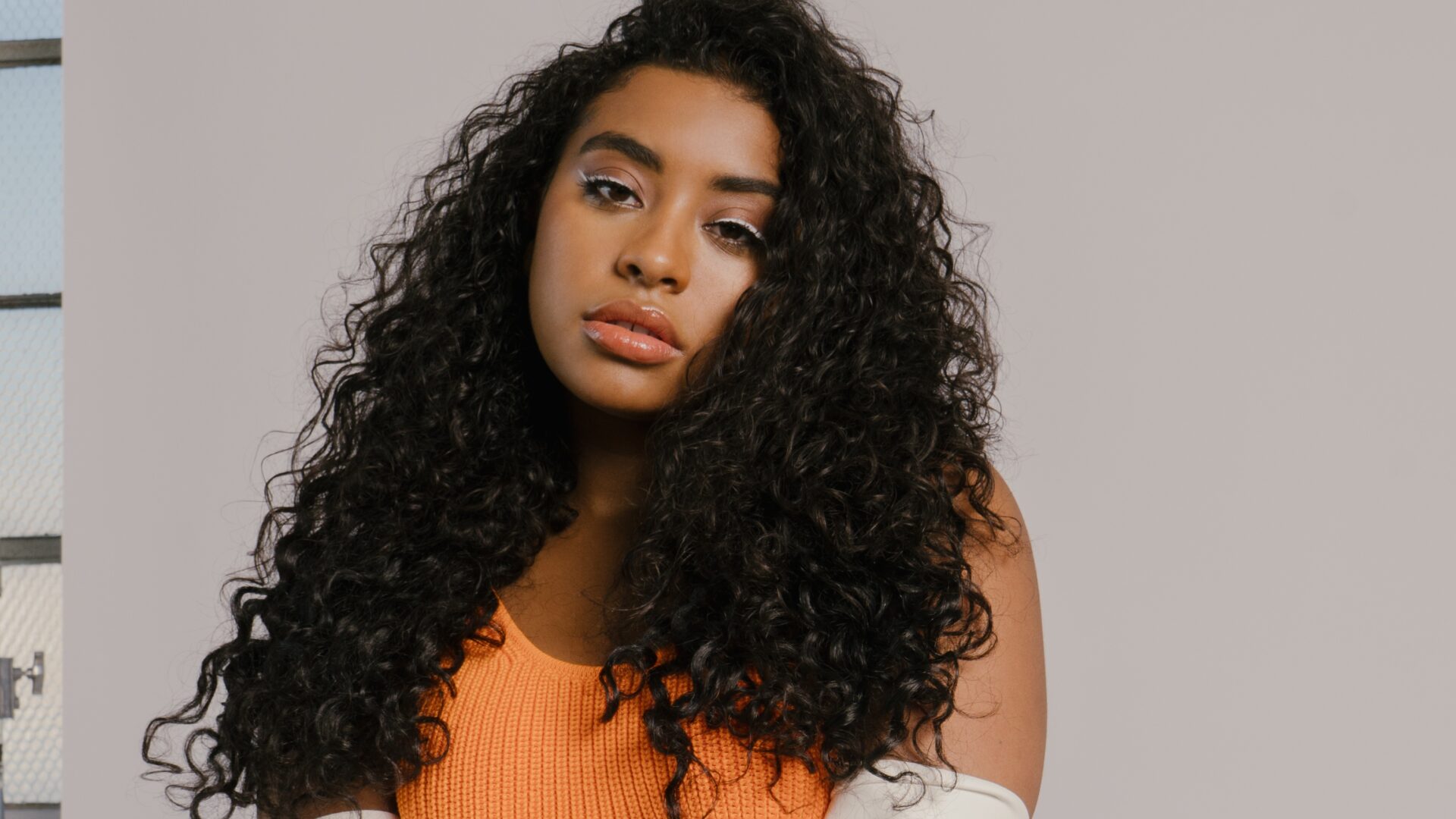 How Alycia Pascual-Peña Embodies Moxie On And Off Screen
The Bronx native talks Afro-Latina representation, intersectionality and Generation Z feminism
"I've always wanted to be an actress, I've always wanted to be in films but not in a thousand years would I have thought that my first feature film would essentially be the opportunity to play myself in a lot of ways," Alycia Pascual-Peña told ESSENCE Girls United.
We first met the Afro-Latina breakout star in her role as Aisha Garcia in the iconic Saved By The Bell reboot on NBC's Peacock. Now, she's showing the world that she's got moxie as she stars in Amy Poehler latest directed feature film on Netflix. In addition to Amy Poehler's name, the storyline and the character analysis, these were all factors that played into the decision on Pascual-Peña moving forward as Lucy Hernandez in Moxie. When she got her first look at the writing, being part of this project was a no-brainer. "It had feminism, revolutionary and it was boldly outspoken – those were all things that I could personally resonate with, but I've frankly never seen within a character especially in the youth adolescent film genre."
Lucy Hernandez, played by Pascual-Peña, is an Afro-Latina teen who changes the discourse of feminism, friendship and solidarity when she transfers to Rockport High School. "I've always wanted to be an actress, I've always wanted to be in films but not in a thousand years would I have thought that my first feature film would essentially be the opportunity to play myself in a lot of ways," she said. As she speaks out against harassment, sexism, heteronormativity, Eurocentric curriculum and misogyny, Hernandez brings a flare and much needed feisty femme persona to this supposed "safe space" of education.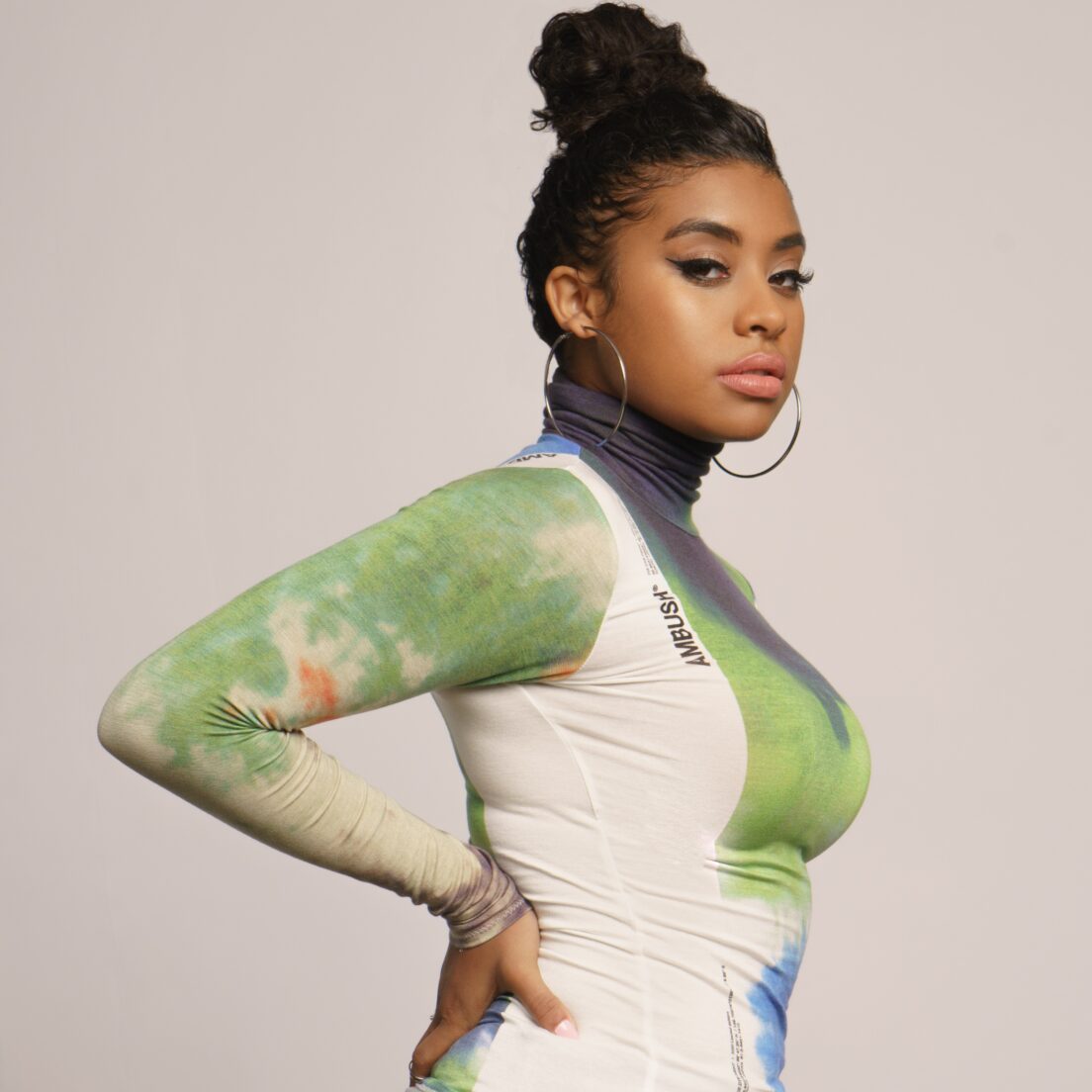 The opportunity to say lines like, "The time of the white man's chokehold on mediocracy," were just a few of the liberating moments as Hernandez when stepping into character. The Bronx native appreciates how Hernandez's differences in comparison to her peers were "celebrated and not negated" and her own mother even called her a little activist when she was younger, which allowed her to connect to the fictitious persona even more.
"I feel like Moxie's a love letter to all women and all our facets but specifically I wanted Lucy to be a love letter to Black women and Latina women. I wanted to be very intentional with the choices that I made and I think she's very imperative to the storyline," she shared with ESSENCE. "I wanted her to be nuanced and multidimensional, so that's not a responsibility that I took lightly."
Though it received mixed reviews from the general public, Moxie does unapologetically shed a light on the lack of protection for young girls within the public education system – especially when it comes to Black girls and girls of color. From the moment Hernandez speaks her first line, she challenges the lack of introduction to disenfranchised communities through literature, which Pascual-Peña says we're oftentimes "demonized" for. Without giving away too much, the film addresses underlying yet blatantly existing issues that young girls face throughout their teen years, as well as their fear to speak out due to victim blaming and microaggressive misogyny and sexism.
"That infrastructural system in which we live under this patriarchal idea which has been imposed on us does us a disservice and they're dangerous," she explained about the danger it poses to men,women and all of our identities. "We see the systems fail us, the individuals around us fail us, the lack of accountability fails us and we see that in different facets of the different women throughout our film."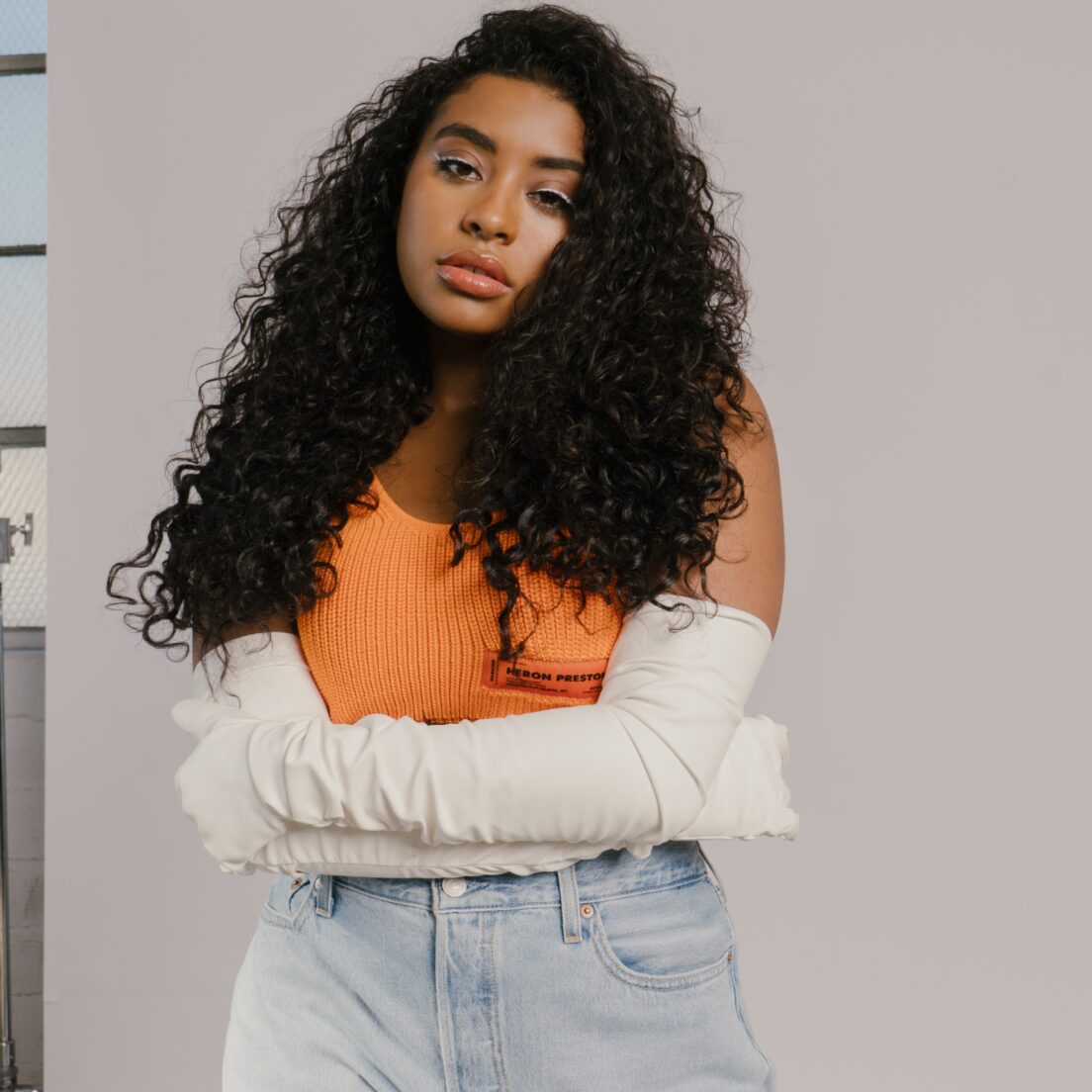 Amaya, who is played by Stargirl's Anjelika Washington, makes one of the most imperative yet subtle realizations in the film by citing that a lot of what was happening to herself, Hernandez and student athlete Kiera was due to not only their gender, but their race. The two tabled the conversation for the time being but that doesn't diminish the importance of a larger discussion. "Thank you. You are literally the only person who has ever spoken about that moment. No one has specifically picked out that moment," Pascual-Peña said in excitement. "It is one of the most important lines in any film and it has absolutely no correlation to me being part of it."
Pascual-Peña appreciates the rawness and candidacy of moments where she, Washington or Sydney Park recite lines that they personally relate to when it comes to the objectification and adultification of young Black girls. Though brief, the movie offers sparks of conversation about intersectionality between being Black and being a woman. "These women are coming together to talk about their oppression but we still have to educate them because you're not understanding the gravity of the historic objectification and our Black bodies as women," she explained.
She continued, "We can't have these conversations if we're not talking about intersectionality and it leaves me disheartened when I see people throwing around the world but not really taking action. We do have the extra adversity of certain obstacles because we are Black women. We can't have these conversations about feminism and liberation if we're not speaking about how being Black women is brought into this. This is a multidimensional movement."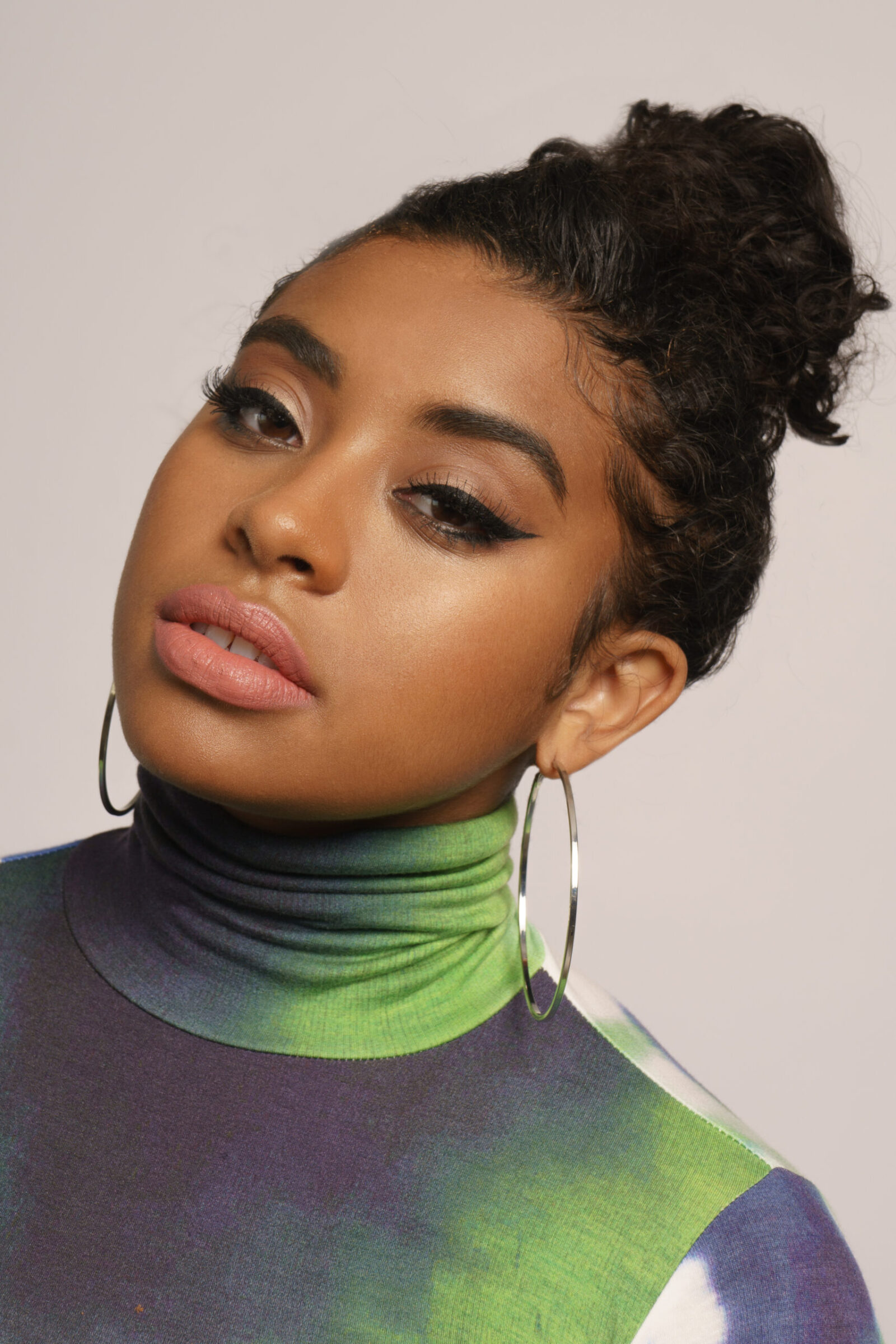 Another character by the name of Emma, the head cheerleader who is played by Josephine Langford, is a rape survivor who comes forward during the film about her gutwrenching experience. This tough moment to watch onscreen brought another discussion of rape culture and the protection of male assailants to the forefront in a digestible way for viewers that were also survivors, educators, friends and advocates.
"It's so wrong that as women we're not encouraged to come out and we have to question whether or not we're gonna be believed," she said. Pascual-Peña applauds Langford for her vulnerability, sincerity and sensitivity in her performance as Emma, but also Poehler for creating a safe space and "precedent of support" on set for those who may empathize with Emma's character on a personal level.
"We're living in a world where men aren't usually held accountable and we as women are taught to justify people's actions and the actions of men, especially in that age range. I've never seen a film talk about rape or sexual abuse in high school and it's so promiment," she said emotionally. "The bare minimum for us is to listen and that's not even done most of the time. That's why women don't feel supported most of the time. Women should not have to bear the repercussions because men can't control themselves, men aren't held accountable and men aren't taught to truly respect women."
As a first generation and coming from an immigrant household, Pascual-Peña related to Lauren Tsai's character Claudia – a first generation Asian-American who takes a different approach to activism that doesn't include being outspoken and on the forefront of movements due to her cultural background. "Her voice looks different but it doesn't look any less valuable," she said about Claudia's character who is seen doing more of the administrative and behind-the-scenes work.
"I was not allowed the privilege in high school to make certain mistakes or had certain luxuries because I had to do what I needed to do to get a presidential scholarship to go to college – which is what I did," she said. "That was something that my white counterparts couldn't understand because their parents could afford college and my parents could not."Because Generation Z is oftentimes written off by older generations for approaching advocacy and activism with a more radical messaging, Pascual-Peña expressed her appreciation for Moxie celebrating this new wave of feminism and activism without feeling suppressed or censored. "We're talking about it all and you're not gonna make us pick and choose. All of the movements before us weren't intersectional enough, she said with the exception of the Black Panthers because of their ability to "have holistic conversations" across multiple issues with different nationalities. "This film is trying to celebrate womanhood, intersectionality and voices in all of their beauty, complexity and variety. You need every type of voice or else movement can't truly progress. There's a spectrum of activism and femininity is beautiful however you feel powerful."