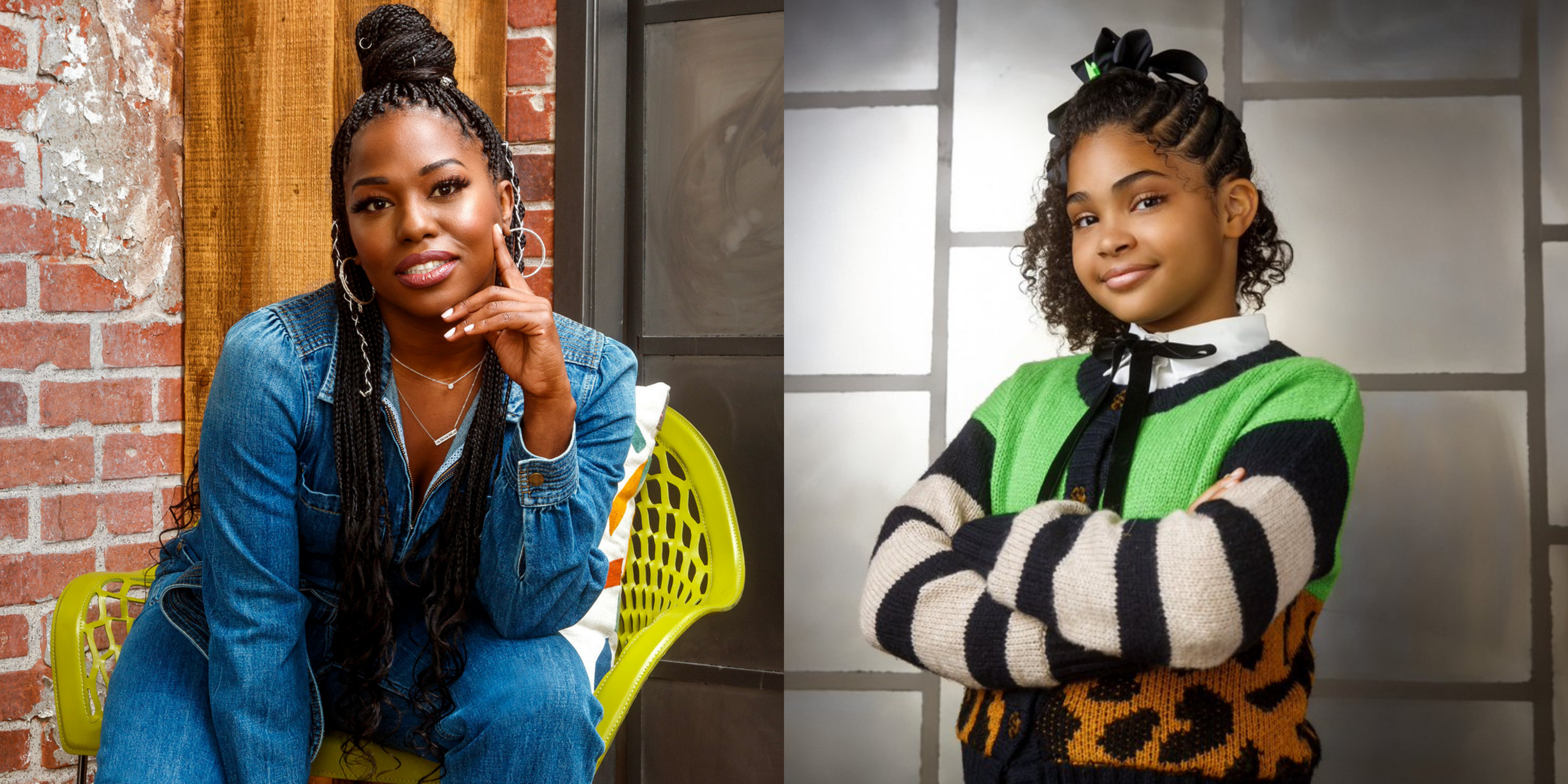 iStan The Black Girl Representation In The 'iCarly' Reboot
We spoke with Laci Mosley and Jaidyn Triplett about the second season of the Paramount+ series.
Wake up the members of my nation! I'm willing to bet that's the first line you sing when you think of the iCarly theme song – because I know it is when I do. Spaghetti tacos, random dancing, and even Gibby were all major parts of my teen years when I would watch iCarly with my childhood friends. To be honest, I still rewatch the show in my downtime without any shame and I couldn't have been more excited when I heard the news that it'd be getting a reboot.
Now available on Paramount+, the iCarly reboot brings back original stars Miranda Cosgrove, Jerry Trainor, and Nathan Cress as Carly, Spencer, and Freddie. In addition to our faves, we're introduced to new characters including Harper Bettencourt – played by Laci Mosley – and Millicent Mitchell – played by Jaidyn Triplett. As two Black girls were introduced to the show's reboot, Millicent and Harper quickly formed a fandom in the wacky world of iCarly and allowed other young Black and brown girls to feel seen and heard.
"I'm really excited. I can't wait for the reactions," Triplett told Girls United when asked about her feelings about the announcement of a second season. "There's a lot of good stuff coming up in this season, so I'm really excited to see how the fans react."
In agreement, Mosley noted that it "feels good" to get a second go-round on the Paramount+ reboot and loves that the new season gets to dig a bit deeper into the character development of some of our faves. "Everything's established. We know who these people are. We know what this world is, so a lot of the rigamarole is done and now you get to see all these characters let loose and have fun," Mosley said excitedly as she described what she deemed as "a fun season." The Black Lady Sketch Show actress continued, "There's crazy gags and stunts and original characters who come back in very wild ways. I'm excited for people to see it. I want to know what they think."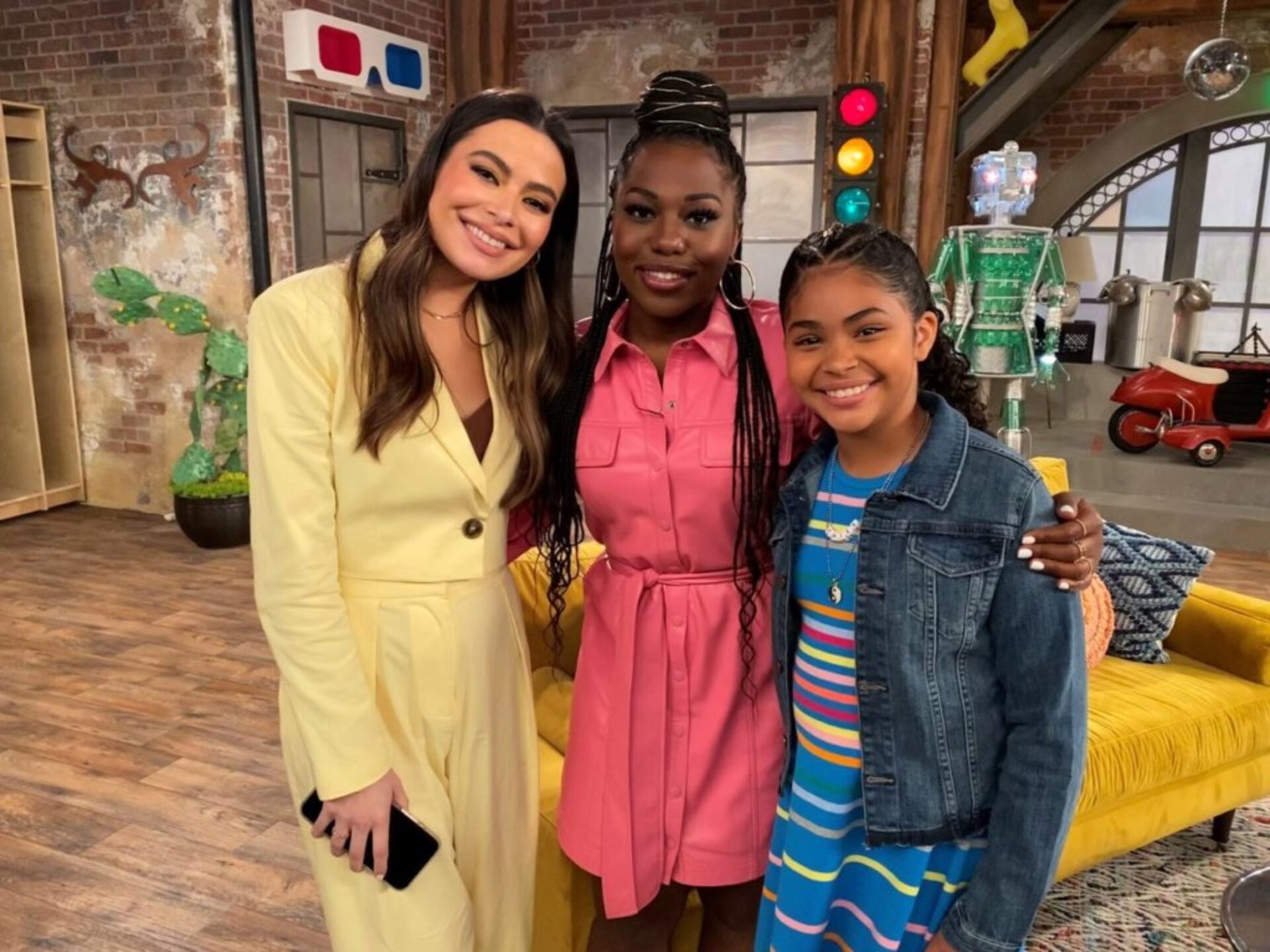 Ahead of season two of the iCarly reboot, Girls United caught up with Mosley and Triplett about Generation Z and queer representation in the show, fun memories behind the scenes, and working with a surprise guest on the very first pilot of the reboot!
Girls United: How did iCarly play a role in your childhood, and were you a fan of the original show growing up?
Jaidyn Triplett: "I didn't watch it when I was little. I watched it about a week before I got the audition for Millicent. Being able to see them on my screen and knowing that if I get the role of Millicent that I'm going to be able to see these people in real life was crazy. It was awesome."
Laci Mosley: "I grew up watching the original iCarly. I was an extremely sheltered child. I got to go hang out if it was a school activity, otherwise, I was at home so TV was my homegirl. I would turn on iCarly and laugh with these wacky characters and we're all around the same age. Their parents were never around telling them to do chores, so I was like, 'Wow, what a time. What a universe.' I was really into it. As an adult to be a part of the reboot series has been very fun and super surreal."
GU: With this reboot series, we have new characters. We have Harper ad Millicent, and it's so cool to see young Gen-Z and millennial Black girls and women. What's the importance of having characters such as Millicent and Harper on the iCarly reboot?
Triplett: "I think that, for my little sister, especially, it's really important to see people who look like you on your TV screen and to be able to feel like you relate to those characters because they look like you and they look like your family. When I was little, I didn't get too much of that but for my sister, now that she's getting older, she'll be able to see people that look like her on TV."
Mosley: "I Piggyback on what Jaidyn said. Obviously representation matters because if you never see yourself, then you start to think less of yourself inherently because if I'm important, then I should be displayed just as much and as equally and in different facets as every other race, as everyone other abilities, every other sex, gender identification, you name it.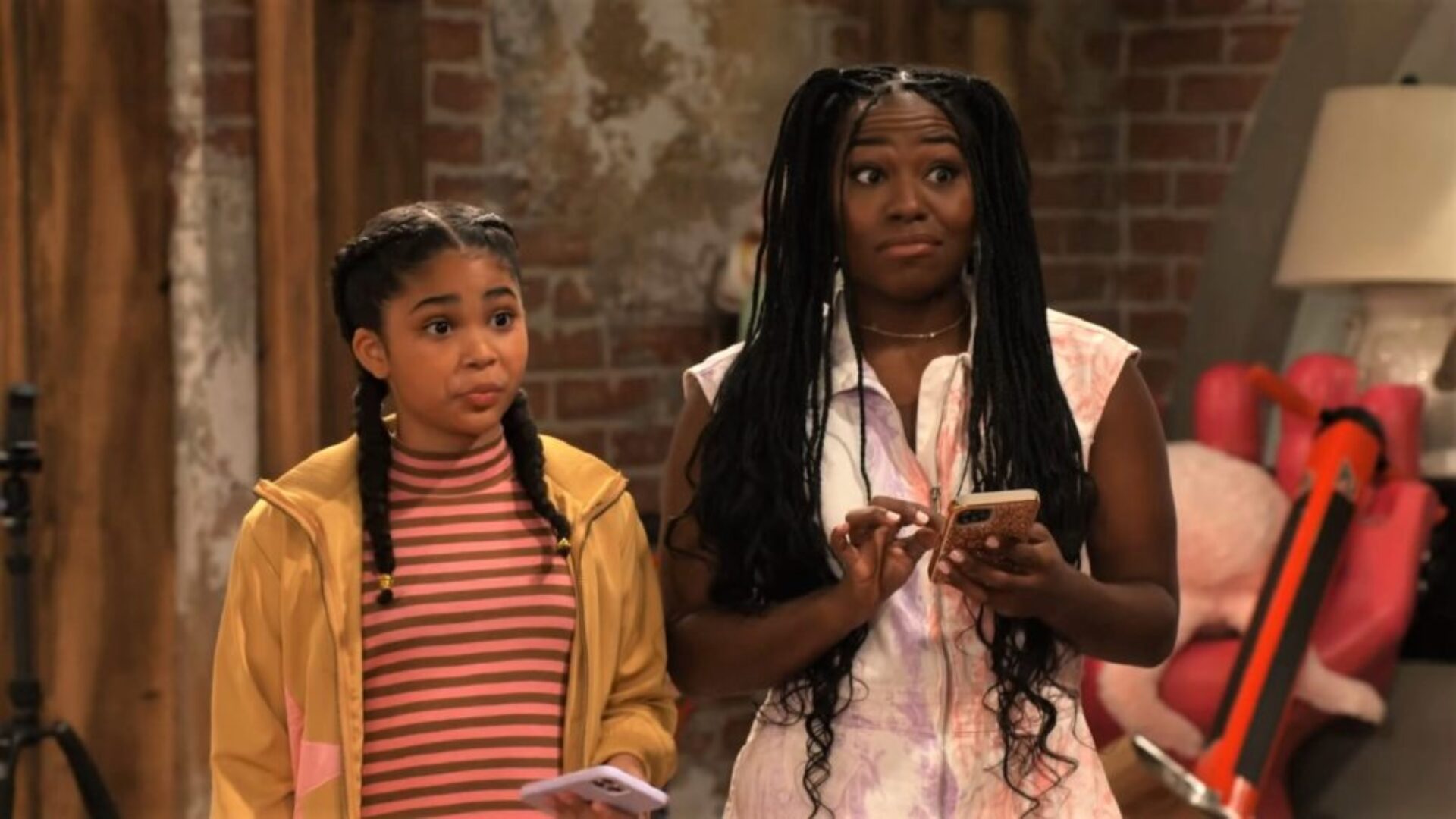 I think it's really amazing to play a dark-skinned, Black woman character who's in a comedy and who's not angry. We're always the angry postal lady or always like, 'Go get your man,' while you're on the way to the airport. Listen, I don't fault those roles. I've taken some of them. That's the landscape of Hollywood to be able to play a character where you have influence and what they're saying and what they're doing and everyone cares about portraying this character as a real whole three-dimensional human being is exciting and fun. Hopefully, we see Hollywood continue to do those things for Black, brown women and people of all kinds of minority facets.
GU: Jaidyn, when it comes to Millicent, the first thing that I loved about her was that she is so young, well-spoken and so passionate. What attracted you to Millicent's character and why is it so important to show Gen-Z as more than just the outspoken 'tech generation'?
Triplett: "I think I really fell for Millicent because she is not like me. Portraying a character that isn't like you is always a really cool experience because it's someone that you're not. It's someone that you get to be now on the TV screen. I really love Millicent because she has a soft side to her, but she's also very confident. Her confidence really led me to believe that I can be confident myself, too."
GU: Laci, your character Harper is not only a queer Black woman, but I love the fact that sexuality is still touched upon. What's the importance of showing a multifaceted character like Harper who shows the day-to-day Black woman that is queer, Black, fashionable, funny, and is more than just a sidekick?
Mosley: "It's really a privilege and it's been a wonderful experience to play a character that's fully realized, three-dimensional, and that I get to put input on. A special thing that I really love about Harper is that there are so many stories, especially in the queer community where you see this television show and their queerness is like the crux of it, or their Blackness and trauma that surrounds those experiences is always the crux of it. We see so much television where Black people have to relive what we see every single day on the news. We see so much television where queer children have to do the same, so it's nice to just see someone who's queer, but it's just everyday life.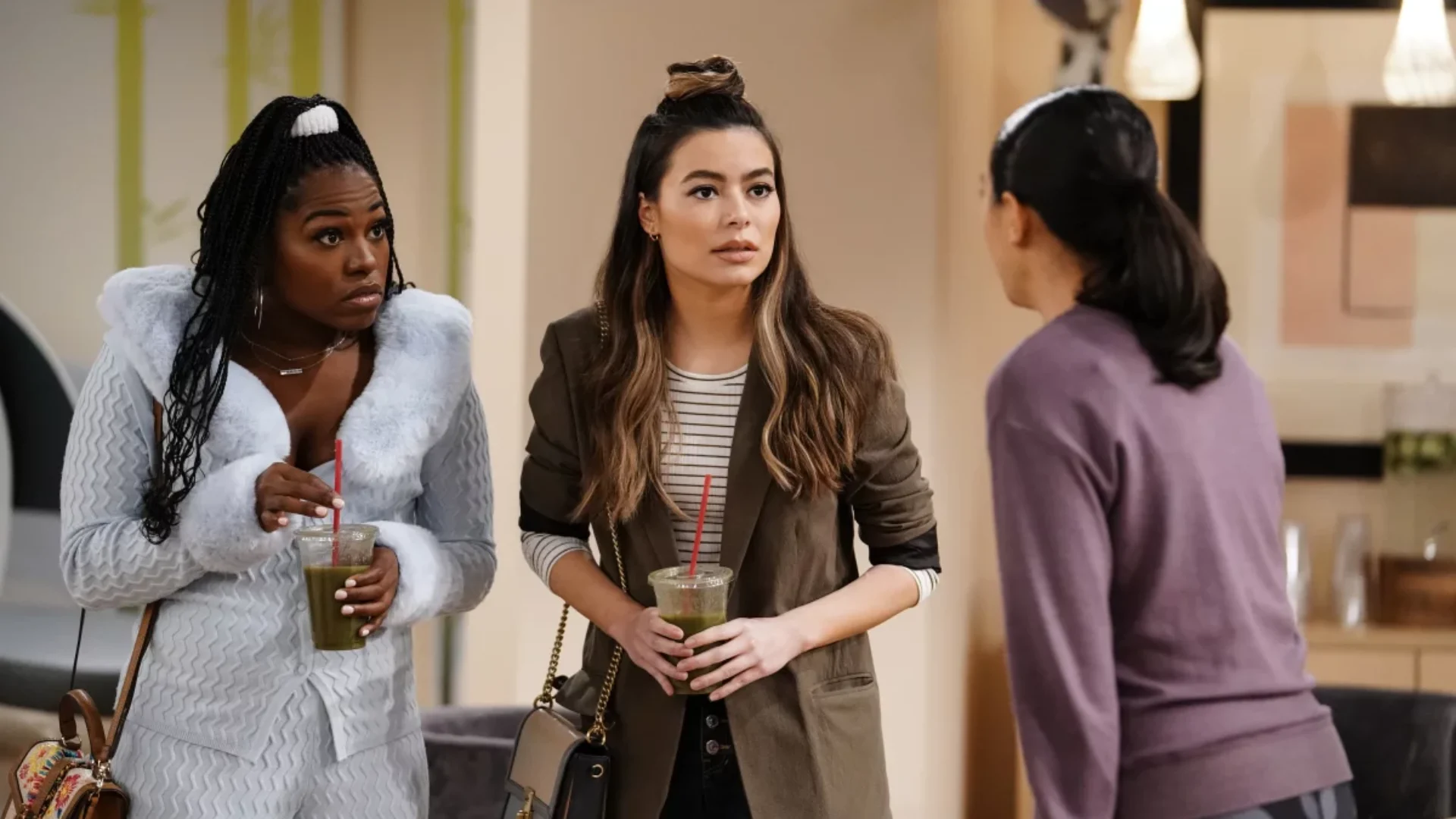 Maybe you see her dating a guy, maybe you see her dating a woman or a non-binary person or maybe she's living out Black experiences and saying jokes about those experiences. The great thing about all of that with iCarly is she's still in this weird wacky world where we don't have to see the trauma, which is usually something that's always on display. Not to say that those shows aren't important, but it's nice to just get to see Black girls, queer girls just living life and having a good time. That's what we hope to see in reality in the future. It's nice to be a part of such a fun bubble of hope and what we want to see in the future in the everyday lives of queer Black children and people in general.
GU: Absolutely I love the fact that it's normalized. It's not like a realization moment. I love the fact that there's no particular "coming out" moment because a lot of people on these shows oftentimes make it this whole coming out episode, but it's like, "this is Harper." It's not like, "she's Harper, the queer woman;" it's not, "she's Harper the Black woman." She's Harper.
Mosley: "We never have to see straight people come out as straight. I think that it's a beautiful experience to have a person come out and not have to be like, "Hey, y'all, I'm Black and I'm gay." It's nice to just see people exist. I want to see more people of color, more marginalized people just existing without the weight of their marginalization or how politicized being alive is for us. It's nice to take that weight off their shoulders sometimes and that's what I love that iCarly does."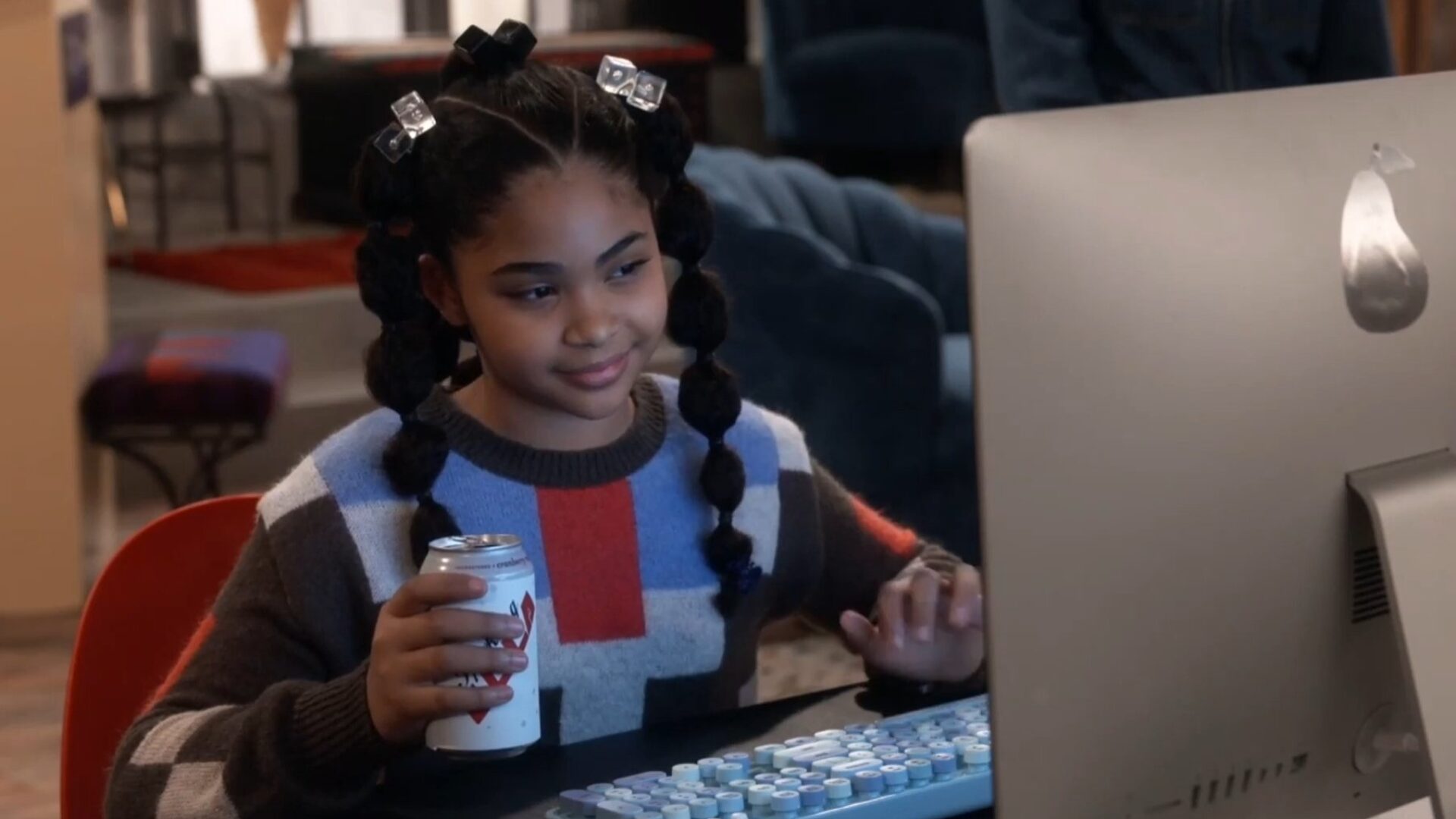 GU: The pilot was shot by Phil Lewis, who played Mr. Mosby from The Suite Life of Zack & Cody. How cool was that experience for both of you to not only be on a reboot for a very popular children's show, but to get someone who was a major part of another children's show to direct it?
Triplett: "It's so crazy. I did a director session during the auditioning process and I was like, 'Man, I really recognize him,' because we were chatting and I'm saying my lines and stuff and I was like, 'I really recognize him.' Then I took his name from Zoom and I was like, 'Oh my gosh,' because, at the same time that I was going through the process, I was also watching The Suite Life of Zach & Cody. I brought it up to him and I was like, 'Hey, I really liked your character on that show.' I know it was so long ago, but it was just so cool having him on set and also being on set for this major iconic show.
Mosley: "Phil is also just such a cool dude. He has daughters of his own. He came on set and he's directed quite a few episodes. We love him. We trust him. He's very good at what he does and he's quick. One thing I loved in the relationship that I developed with Phil was just getting on his nerves and wanting to move cameras for weird things that I wanted to do. It got to a point where Phil knew if I started walking up to his podium, I was like, 'Hey Phil, one more take, sir. Please, can we move the cameras?,' and he would always be like, "Oh, Lord, here comes Laci.' But he would always let do it. He always do whatever wild thing I wanted and he's just a really fun guy to work with."
Stay tuned for the premiere of iCarly's second season on Paramount+, premiering Friday, April 8th.
Photo Credit: Photo: GISELLE HERNANDEZ/Paramount+. © 2021 Viacom International, Inc. All Rights Reserved.