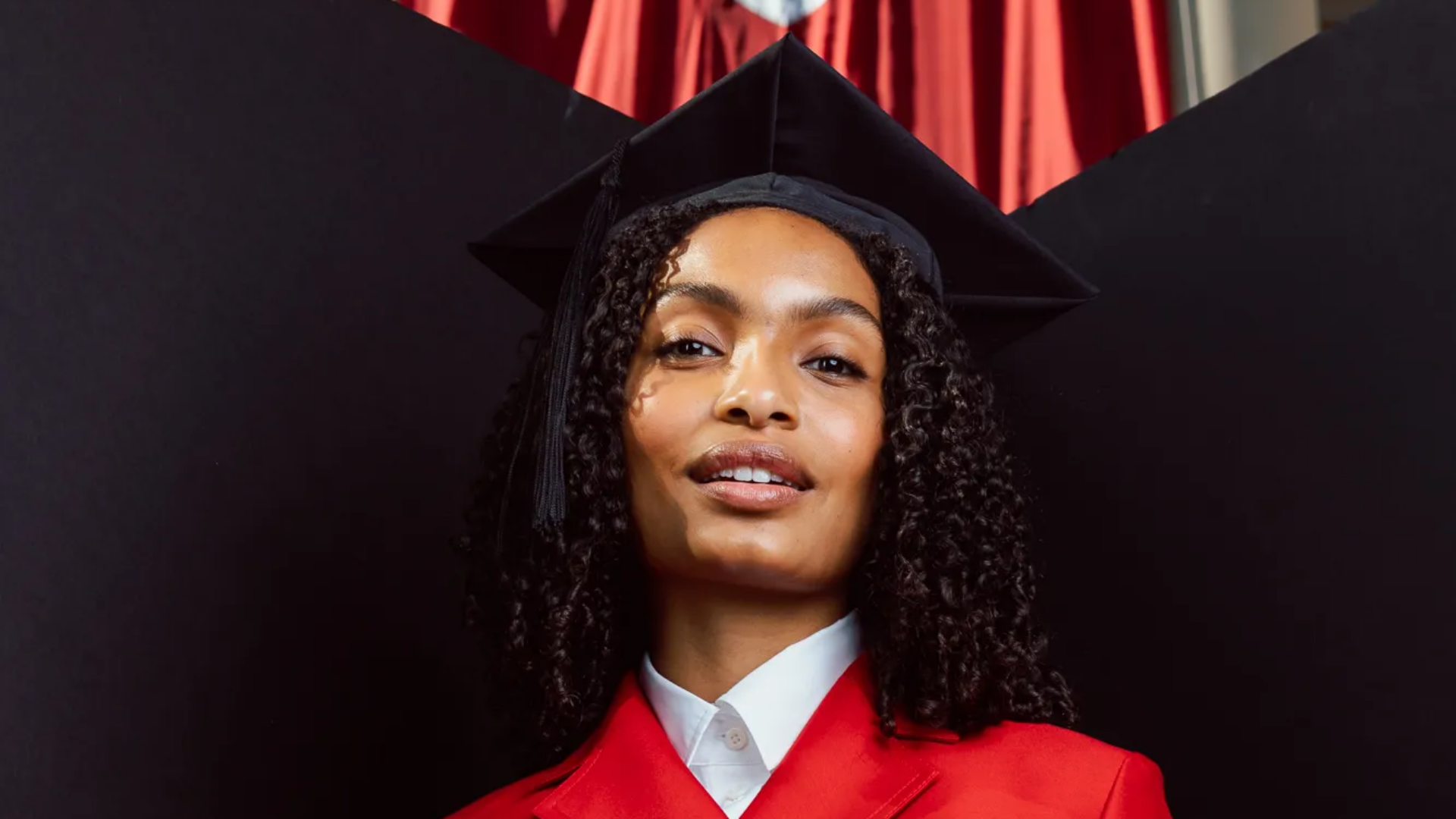 On Her Grown-ish: Yara Shahidi Graduates From Harvard University
The 22-year-old actress has completed her studies at her dream college!
Watch out world, she's grown now! Just like her Grown-ish character Zoey Johnson, Yara Shahidi has gracefully crossed the stage in her cap and gown and earned her undergraduate degree from Harvard University.
The 22-year-old actress and producer was accepted into Harvard in 2017 but took a gap year before beginning her studies. Shahidi has always prided herself in being both a creative and an academic, which she clearly demonstrated while running 7th Sun Productions with her mother Keri Shahidi, starring in Freeform's Grown-ish, and spending time at Harvard's Social Studies and African-American departments where she concentrated on "Black political thought under a neocolonial landscape."
"It's surreal to have finally hit this major milestone," Shahidi exclusively told Vogue. "I've known I wanted to go to college since I was four. By 17, I knew exactly what I wanted to study, so to see that come to fruition is a goal fulfilled." It seems like just yesterday we were watching Yara star in Imagine That with Eddie Murphy and now she's wearing honor cords and Dior power suits styled by Jason Bolden following the completion of her 136-page thesis (32,508 words – according to her Instagram).
Producer and friend Maura Chanz told Girls United how proud she is of Shahidi, and even recounted times when Shahidi would prioritize her studies in order to reach her goal of crossing the stage. "I have no idea how she so effortlessly balanced not only her professional and academic responsibilities but also showed up as a sister, friend, and change maker over the last several years. As Yara's education is such a priority to her and thus those around her, she relied on everyone to work together to help her achieve her goal of graduating," Chanz told GU. "That often looked like asking clients and partners to move things to the East coast to accommodate her top priority or presenting at the Emmys but not getting to enjoy the entire show because she had a red-eye to catch."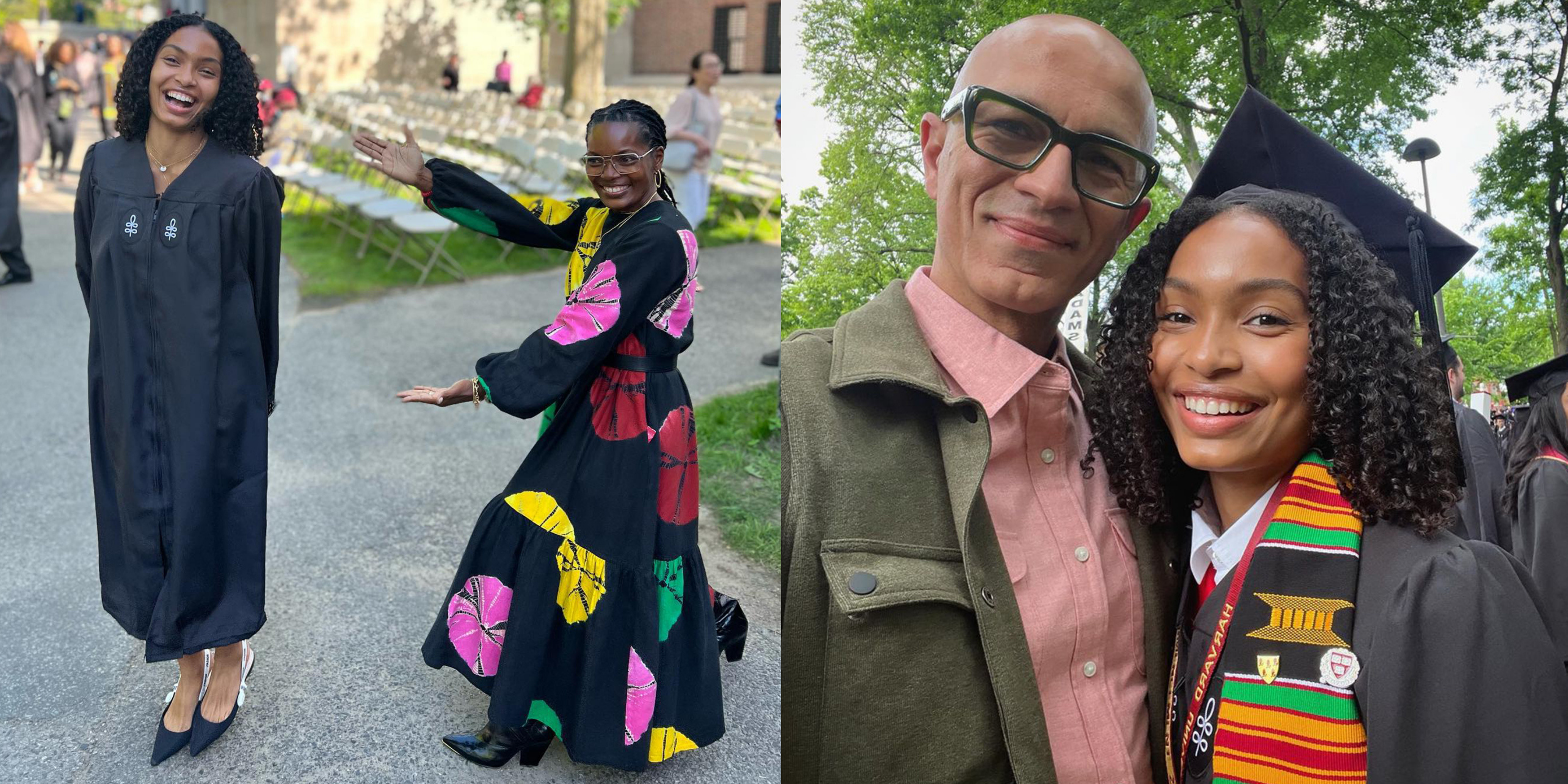 "I love what I do in the acting, entertainment, and producing worlds. I am so excited for this future moment of being able to pour my all into all of those areas. "For the majority of my career, I've always had an essay or assignment due. This feels like a new chapter where I can invest time into more of what I love to do," Shahidi shared with Vogue about her post-graduation plans. "As somebody that always tries to be socially engaged, I am looking forward to being able to deepen my work. My concentration emphasized that by studying our history, and our past and projected futures. I'm most excited by creating opportunities to exercise what I've learned—and to be flexible to learn so much more."
During a 2018 Jimmy Kimmel interview, Shahidi admitted that Harvard has been on her radar for as long as she could remember. In fact, it's been a dream of hers to pursue other career endeavors before she fell in love with entertainment. "I've wanted to be a history professor longer than I've wanted to be an actor," Shahidi admitted. "I used to have the Harvard webpage up and I used to go through the course catalog so needless to say this is something I've been planning for a long time."
"Yara Sayeh Shahidi, girl, you have done it again – defied the odds! But no one who knows you is surprised. I am so proud of you and am thankful that I got to witness firsthand you achieving such a tremendous feat. I cannot wait to bear witness to you continuing to use your brilliance to change the world through whichever vehicle you so choose be it education, politics, fashion, or entertainment," added Chanz, who served as the former Director of Creative Media of 7th Sun Productions, as she penned a sweet note to Shahidi.
"Harvard is so lucky to be able to call you an alumna. It is one of my greatest honors to have been able to assist you as you accomplished this dream. Onward, always."
Many celebrity friends and followers celebrated Shahidi in the comments section of her chic graduation photoshoot release on Instagram. "SO PROUD AND HAPPY FOR YOU ❤️Also: HOW has it been FOUR YEARS?!," former Teen Vogue Editor-in-Chief Elaine Welteroth commented. Other well wishes and congratulatory words came from Justine Skye, Lexi Underwood, Nafessa Williams, Lauryn McClain, Angela Rye, June Ambrose, and Dewanda Wise.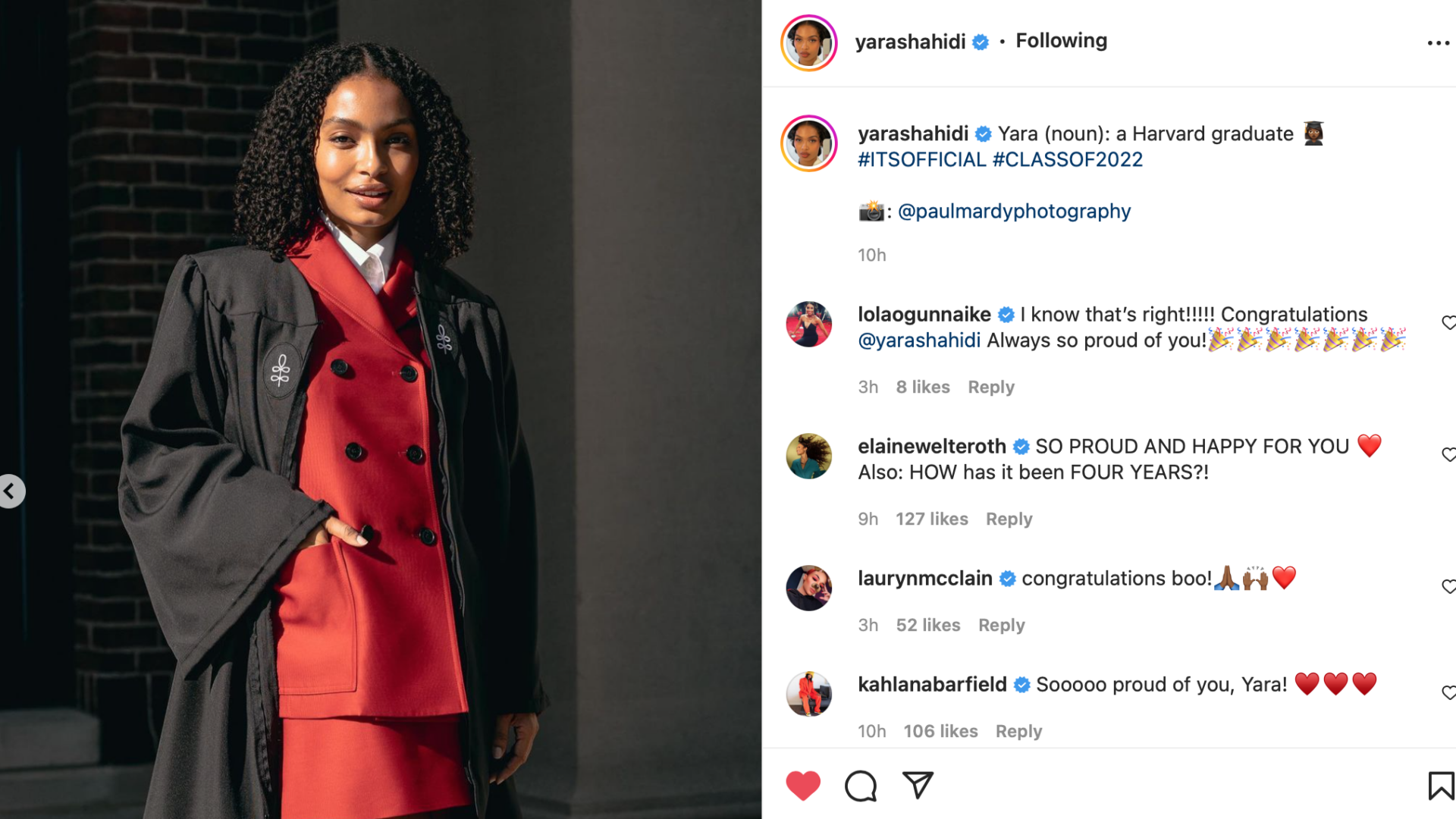 According to Deadline, Shahidi will return to Freeform's Grown-ish for a fifth season alongside co-stars Trevor Jackson and Diggy Simmons as Aaron and Doug. Joining Shahidi, Simmons, and Jackson will be Black-ish's Marcus Scribner as Andre Johnson, Jr., who will be embarking on his own "grown" journey at Cal U.
Photo Credit: Paul Mardy/Vogue