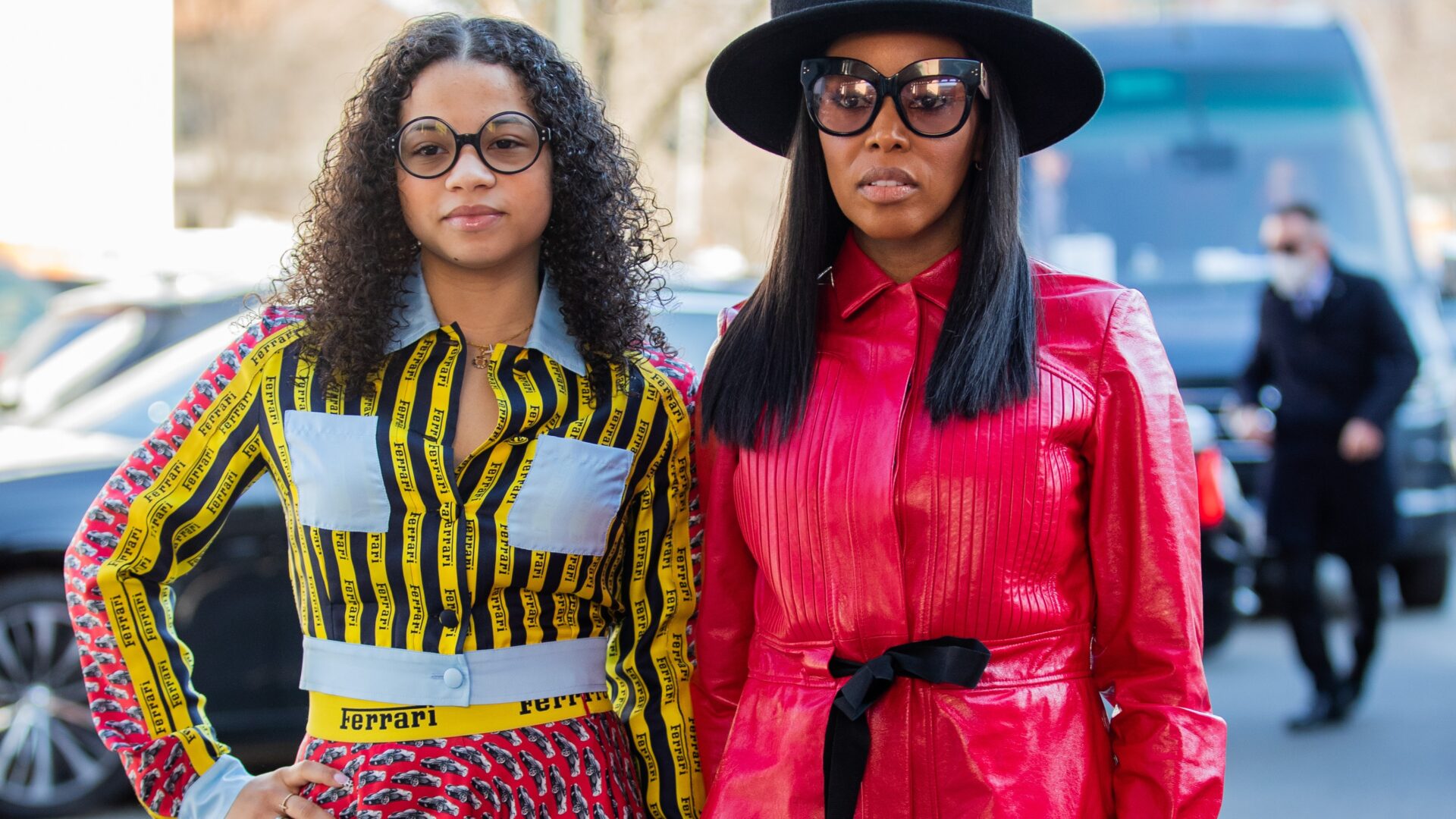 Summer Hope Chamblin Always Knew Her Mother June Ambrose Was 'That Girl'
"I've always known even though I wasn't fully understanding, but I feel like I've always known."
When she's not wearing a pair of classic PUMA suedes around town, she's hustling and bustling alongside her super-style mom around the fashion capitals of the world. Summer Hope Chamblin has been working with her mother June Ambrose side by side for as long as she can remember. From working with Jay-Z to embrace a more colorful wardrobe during the On the Run II tour to working with Missy Elliott for the 2019 Video Music Awards when she was finally honored with the Video Vanguard Award, it's safe to say that Chamblin is learning from the best and has a front-row seat that young girls could only dream about.
What started as a typical mother-daughter relationship organically blossomed into creative equals as Summer began to find her own voice in the industry and forge her own path. "I feel like definitely over quarantine with the [Instagram] June and Summer Show, we both aligned and our bond grew for sure and we became closer for sure. I feel like before we had a little bit of the typical banter, but I feel like now we're at the best place that we've ever been," Summer told Girls United over Zoom. "I'm so happy for how our relationship has grown."
Summer continues to support her mother's endeavors, and her latest High Court Collection launch with PUMA was no exception. "I think I wear the Crossbody Bag the most because I'm a Fanny pack girl so I always throw those on," Chamblin told Girls United about some of her personal faves from the collection. "I've been wearing the Rugby top a lot, too. It's so bright and colorful." She has even shown her mother support on her personal gram with original photoshoots, reels, and even a fun '90s style video in the streets of New York City.
Ahead of Mother's Day weekend, we caught up with Summer about her creative relationship with her mother, what she's learned about the fashion industry throughout the years of watching her mother at work firsthand, and how she plans on taking over the world of style in the near future.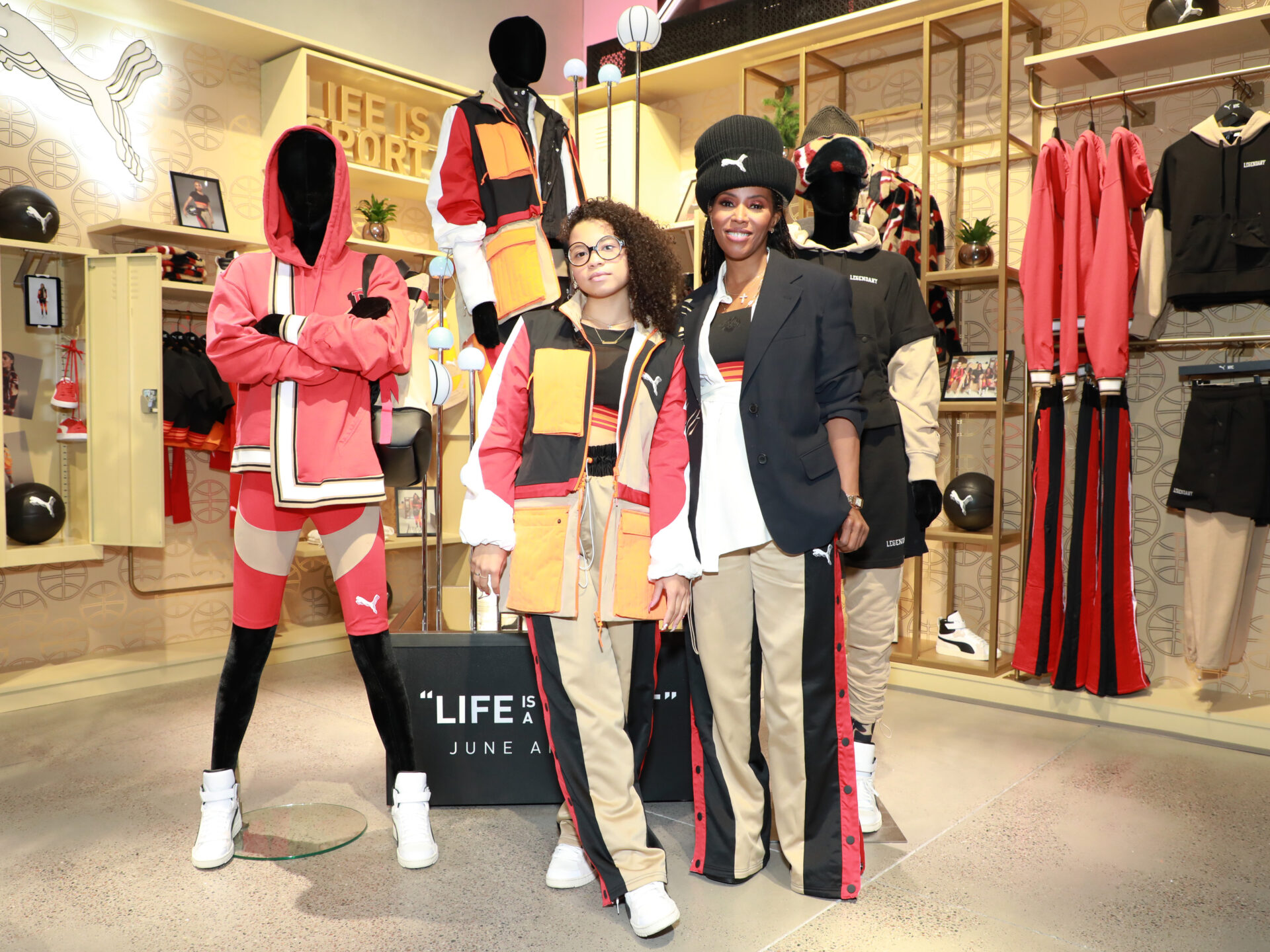 Photo Credit: Photo by Jason Mendez/Getty Images for PUMA
Girls United: What is your working relationship like with your mother when you two are working together on creatives and campaigns?
Summer Hope Chamblin: In terms of projects that she's worked on, like recently for PUMA, she was asking me what I thought about certain things. I was giving honest advice and I think now that I'm older, she really trusts my opinion and I'm really able to express myself. In the last project that I did when I creative directed and produced a little shoot with my mom's collection for Puma, I had asked her, "Hey, can I use your collection and do a shoot with some young, Black creatives who are trying to build their portfolios?" And she was like, "Totally." I saw a project that our photographer and videographer Jasiah Powers did and I was like, "I want to use him, let's do it."
We ended up doing the shoot and ever since then I was like, "Okay, maybe creative direction is my thing." I went home and I told my parents, "This is what I want to do." They're like, "You've been doing it your whole life. You've been on sets your whole life. It was built in." Honestly, that was a proud moment for me because it was I felt like I was stepping into my parents' shoes; my mom's shoes. I feel like now going forward in projects, we talked together about the creative. I think that she's definitely trusting my opinion more. Our relationship is the best it's ever been currently.
GU: What has been the best piece of advice that your mother has given you about stepping into the industry and pursuing creative direction as a career?
Chamblin: It was actually a quote that my mom has used in many interviews. She always says, "Never ask for permission when it comes to your creativity and your vision." I've stuck with that almost my whole life ever since I've heard it. That's always my go-to quote by my mom. She's so unapologetically herself when it comes to creating. She never lets people dim her light. She shines brighter than anyone else in a room. You walk in, you see her, you see her creativity, you see her energy and it's just like you feel empowered. For me, that's the best thing that I've ever heard her say. She's said plenty of really motivating things, but that one stuck out for sure.
GU: You said that you've been doing this for a long time, but if you can go back into your memory bank, what would you say is your very first memory of seeing your mom in action that you were like, "Holy crap, my mom is like a goddess in this industry. My mom is that girl in this industry"?
Chamblin: I feel like I've always known she's that girl; she's been that girl. I've always known even though I wasn't fully understanding, but I feel like I've always known. the moment that I can remember where I was like, "Wow," is VMAs with Missy because we recreated the blow up suit for that. I was like, "There's no way! This is so iconic." I remember seeing the original when she first did the blow up suit, so I think that that unlocked a lot of old memories of when she was first doing the incredible costume design. The VMAs for sure was a surreal moment to be a part of.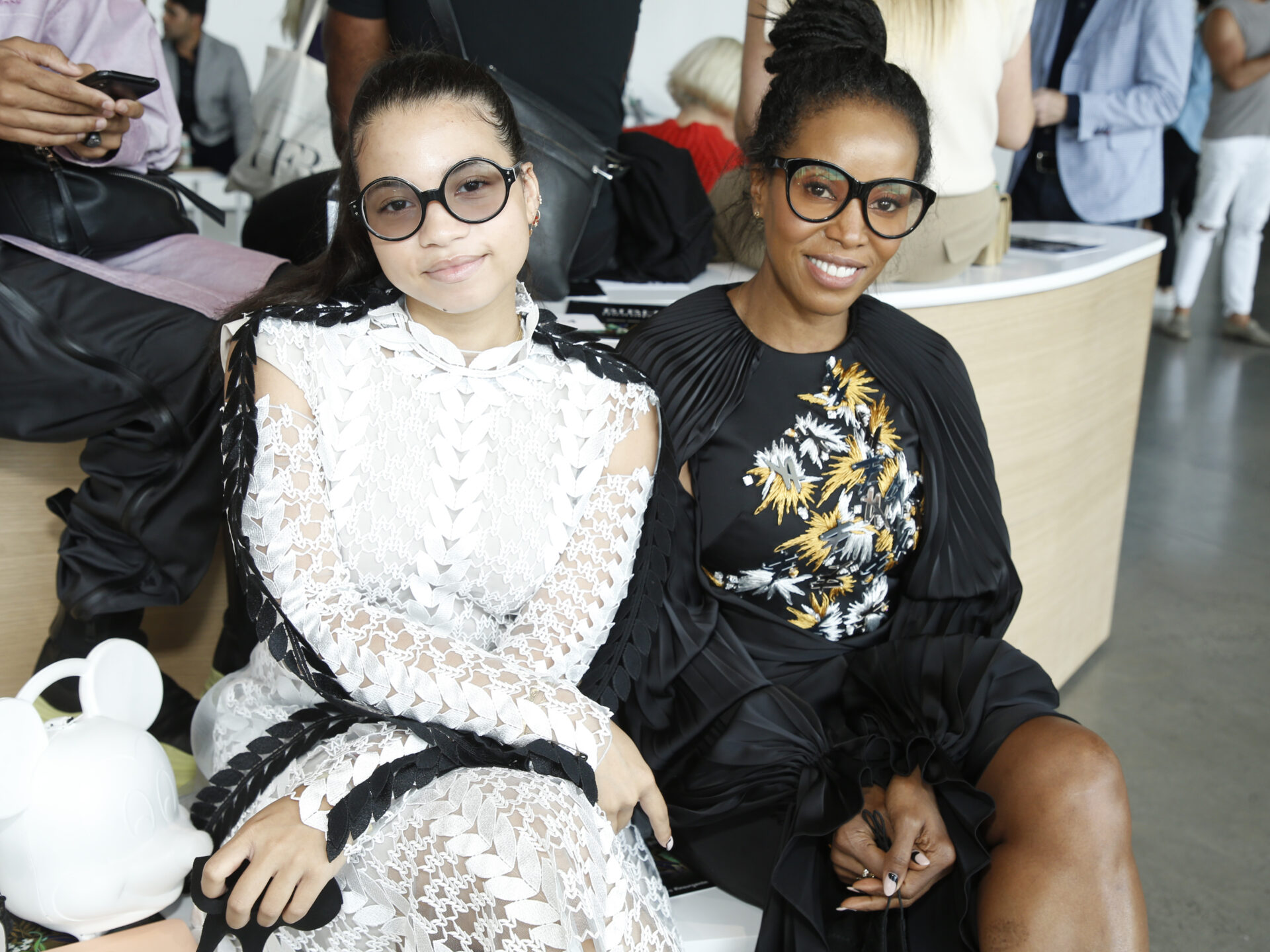 Photo Credit: Photo by John Lamparski/Getty Images for NYFW: The Shows
GU: You mentioned earlier a project that you were working on where you were teaming up with other young Black creatives. As a Gen Z'er yourself, how would you say that this generation is truly transforming the definition of style and fashion?
Chamblin: I think that they're unapologetically themselves as well. They're very expressive. They don't care about what anyone else has to say. The whole societal norms thing has completely gone out the window, which I'm so happy about because I never liked it; I never followed it. I never agreed with having to look a certain way. I actually saw a girl who was in our photoshoot, Zion, and she wore a pair of jeans backwards and then put a pair of shorts over it. I was like, "This is the best thing I've ever seen." It was something I wouldn't have thought of and I feel like it went so against what people would consider traditional. I think that that's what made it so amazing to see.
I feel we're definitely more expressive in coming into our own and finding our own way, separate from the typical trends and all that stuff. Stuff is going to trend but if you're a creative right now, you're trying to be different. Especially because Gen Z has so many incredible underground creatives, you can really tell the people who are trying to make change and make a movement in fashion.
GU: What are some of your favorite Gen Z hacks and trends right now?
Chamblin: I'm not a huge fan of the trends because my whole thing is I don't want to look like anyone else. I will say a few really cool hacks that I've learned is with jeans. If they're too big, you put them through the loop, and then you close it – little hacks like that. It basically makes it one size smaller. My mom knows how to do it better than I do. There's this trend I saw on TikTok and I was like, "This is great." There are some cool hacks and trends that I love, but I've really been trying to stay away from all of that. I don't know what it is. I feel like because everybody's doing it, it's no longer something that I'm eager to jump into. I've never wanted to fit in. I don't feel like I've ever fit in and I don't plan on it. I feel like it just puts me in a box and I don't like being in a box.
With trends, I'd rather be a trendsetter than follow a trend because I knew that it was an original idea that I came up with versus taking other people's creativity because I feel like that's what it is. I feel like one person creates it and then a whole bunch of people steal it and make it their own. I'm not a huge fan of that aspect of trendsetting, but I will say one thing that I do love is something that I feel my mom has taught me a lot is how she layers clothes and mix patterns. I really like that idea, but I'm not a huge fan of grabbing other people's style and claiming it to be mine.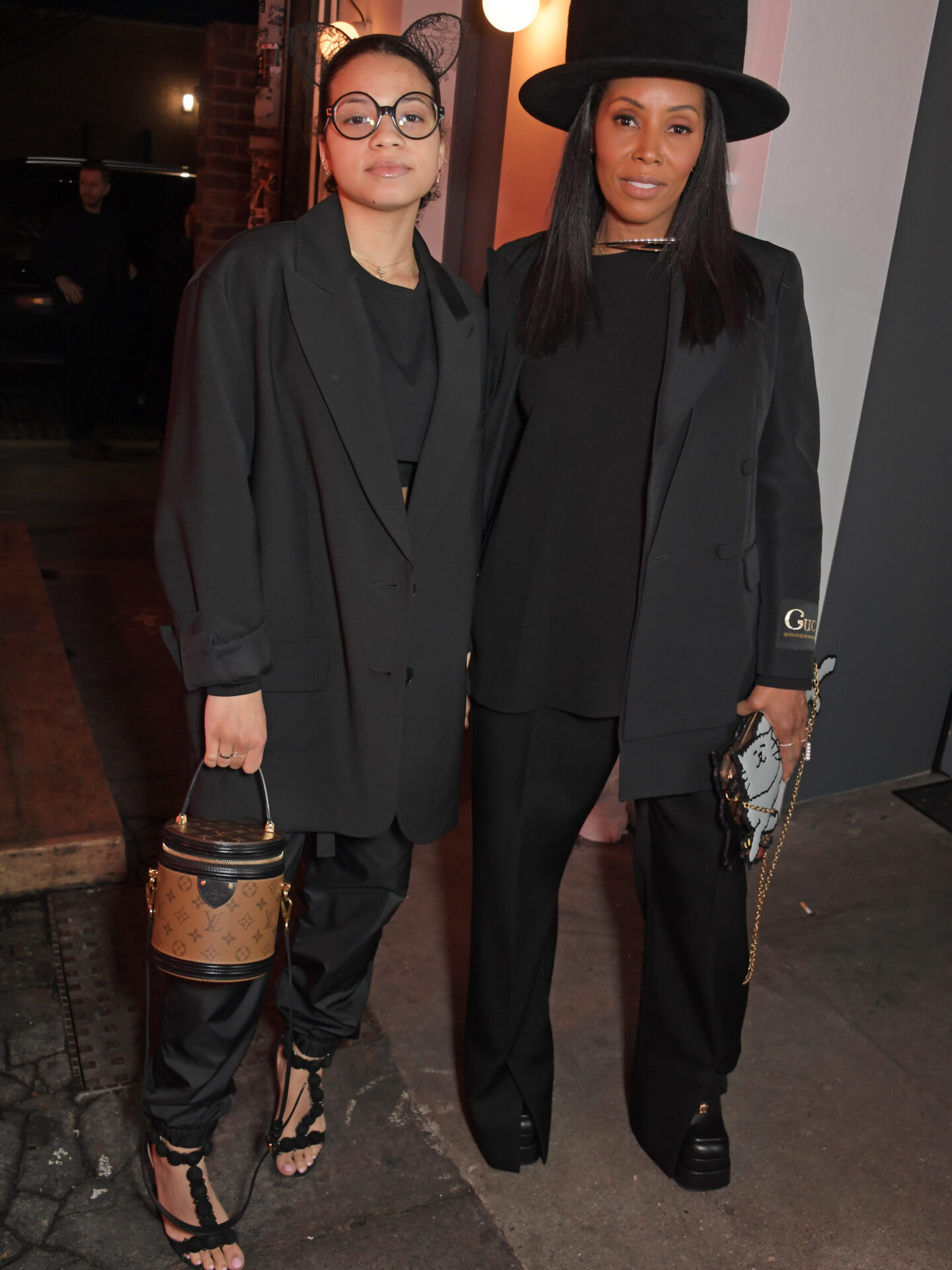 Photo Credit: Photo by David M. Benett/Dave Benett/Getty Images
GU: Who are some of your major style icons?
Chamblin: I know who the fashion people are but for my icons, I'd only say it's my mom – and I'm not saying that to be biased. I genuinely think that her work and what she's done in fashion has made such an incredible impact on everyone regardless of what generation you're in. To me, she's my style icon.
GU: Speaking of your mom, Mother's Day is coming up. What special plans – that you can reveal – do you have coming up to show your mother thanks, love, and support?
Chamblin: This year it's a little difficult because we will not be home. We're going to be traveling and it's like a work trip. I hope that when she does get back, I can have all of her stuff to surprise her. My mom is very into flowers, so I'm probably going to get her flowers. I'm going to get her new crystals, a new candle kit, just things that help her zen. I know when she comes home from the office after a long day of work, she loves to take a bath and just calm down so I'm definitely going to get her things that are healing and wellness this year. We're all going to be together as a family on Mother's Day, so I'm happy that we're going to be together this time around because normally she's halfway across the country somewhere.
GU: When it comes to you and the future, what are your hopes for your career in creative direction, and what things do you hope to accomplish when it's your turn to take over the fashion empire?
Chamblin: I think that fashion is definitely in my future since I've done this project, but it's always been business and entrepreneurship. Hopefully, later on, I'll dabble more in culinary after I get my Master's but I think in terms of creative direction, I'm going to see it through. I'm still on sets with my parents when they're doing projects. A few months ago was actually the first project we all did as a family. My dad was producing, my mom was creative directing, my brother was behind the camera, and I was in wardrobe. I don't have any specific plans for myself in creative direction yet because it's so new to me, doing it on my own but I do think that I'm going to dabble and hopefully I'll get to do more shoots with new collections that mom has with Puma. Whatever's next, I'm definitely going to be taking the opportunity, bringing in other talented creatives, and giving everybody an opportunity to really show their talents.
Photo Credit: Photo by Christian Vierig/Getty Images