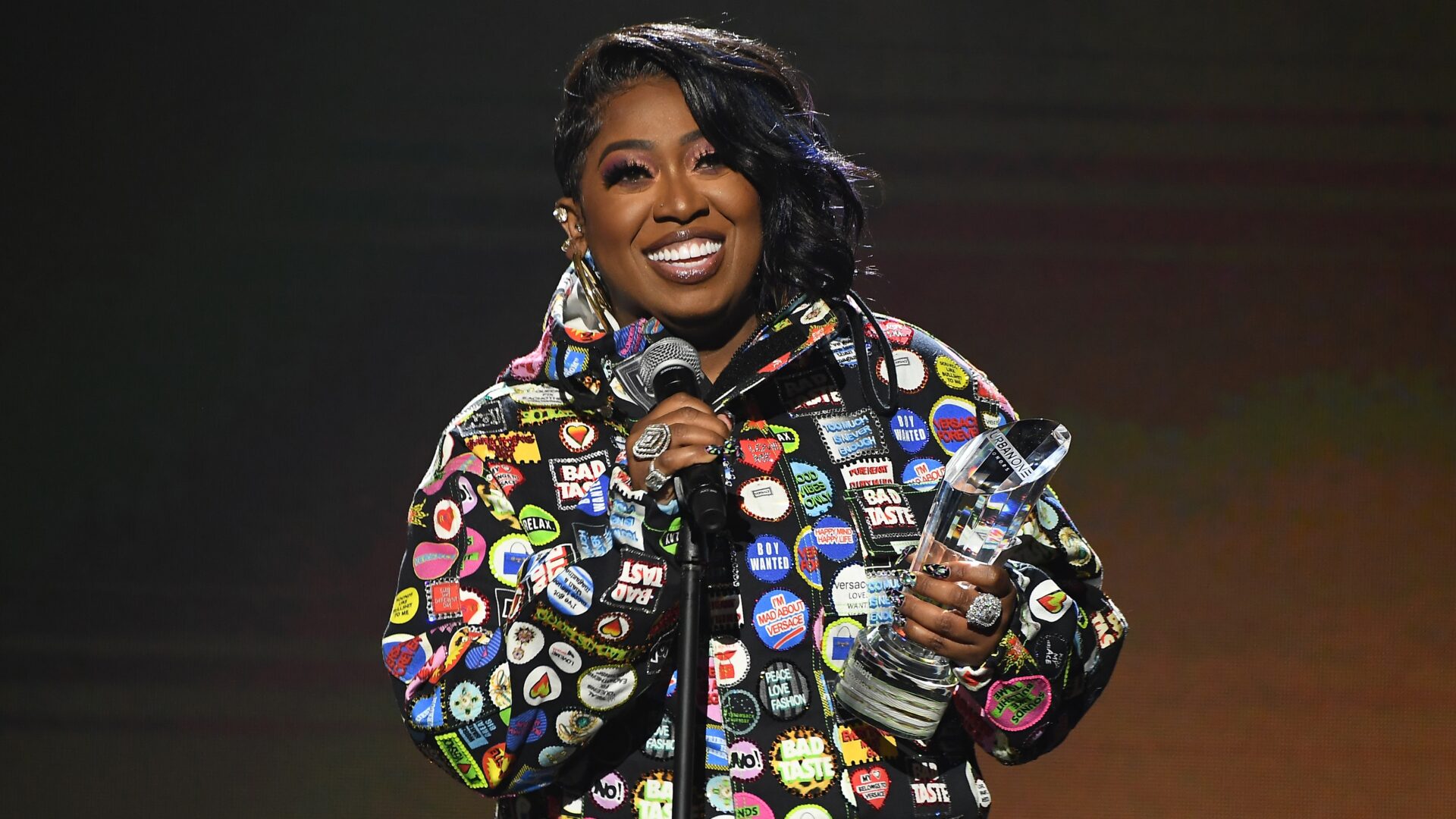 Missy Elliott Becomes The First Female Rapper To Reach Six Platinum Albums
"This is a huge milestone," the legend tweeted.
Talk about a Supa Dupa Fly accomplishment! Hip-hop icon Missy Elliott has reached yet another milestone for her contribution to the music industry. The legendary artist, songwriter, and record producer is officially the first female rapper to have six albums certified platinum or higher, according to Chart Data.
Missy Elliott reacted to the news on Twitter to express how grateful she was to have the top spot. "This is a HUGE MILESTONE! No matter how long it took to get here I am here & I AM HUMBLYGRATEFUL," tweeted the rapper. "To all my SISTERS in HIPHOP yall keep doing yall thang & SHINING." In another tweet reposting a celebratory post from RIAA themselves, Missy shared her excitement and self-acknowledgment.
"God knows I've worked hard for many years, but I am so grateful to my fans #TheSupaFriends," she tweeted.
Missy Elliott, whose career launched in the 90s, is one of the first female rappers to achieve such success in the music industry. In addition to having hit after hit from "One Minute Man" to "Gossip Folks," she has collaborated with a myriad of other iconic artists such as Keyshia Cole, Lil Kim, Timbaland, and Aaliyah. More recently, Missy Elliott directed City Girls' "Twerkulator" music video to give them the ultimate Misdemeanor treatment. Her own music videos are known for their choreography and one-of-a-kind aesthetic while featuring some of the hottest dancers in the industry, including young Allyson Stoner from Missy's 2002 "Work It" video.
Throughout the course of her career, Missy Elliott has won four Grammys including Best Rap Short Form Video for "Lose Control" with Ciara and Fatman Scoop. In 2020, Billboard ranked her at number 5 on their list of the 100 Greatest Music Video Artists of All Time. In November 2021, as reported by Billboard, the "We Run This" artist received her own star on the Hollywood Walk of Fame, cementing her status as a hip-hop icon.
On February 1st, Missy Elliott announced to her fans that she was releasing a limited number of The Cookbook, her 2005 sixth studio album, as an original vinyl and double LP. They are available for purchase here. 
Photo Credit: Photo by Paras Griffin/Getty Images