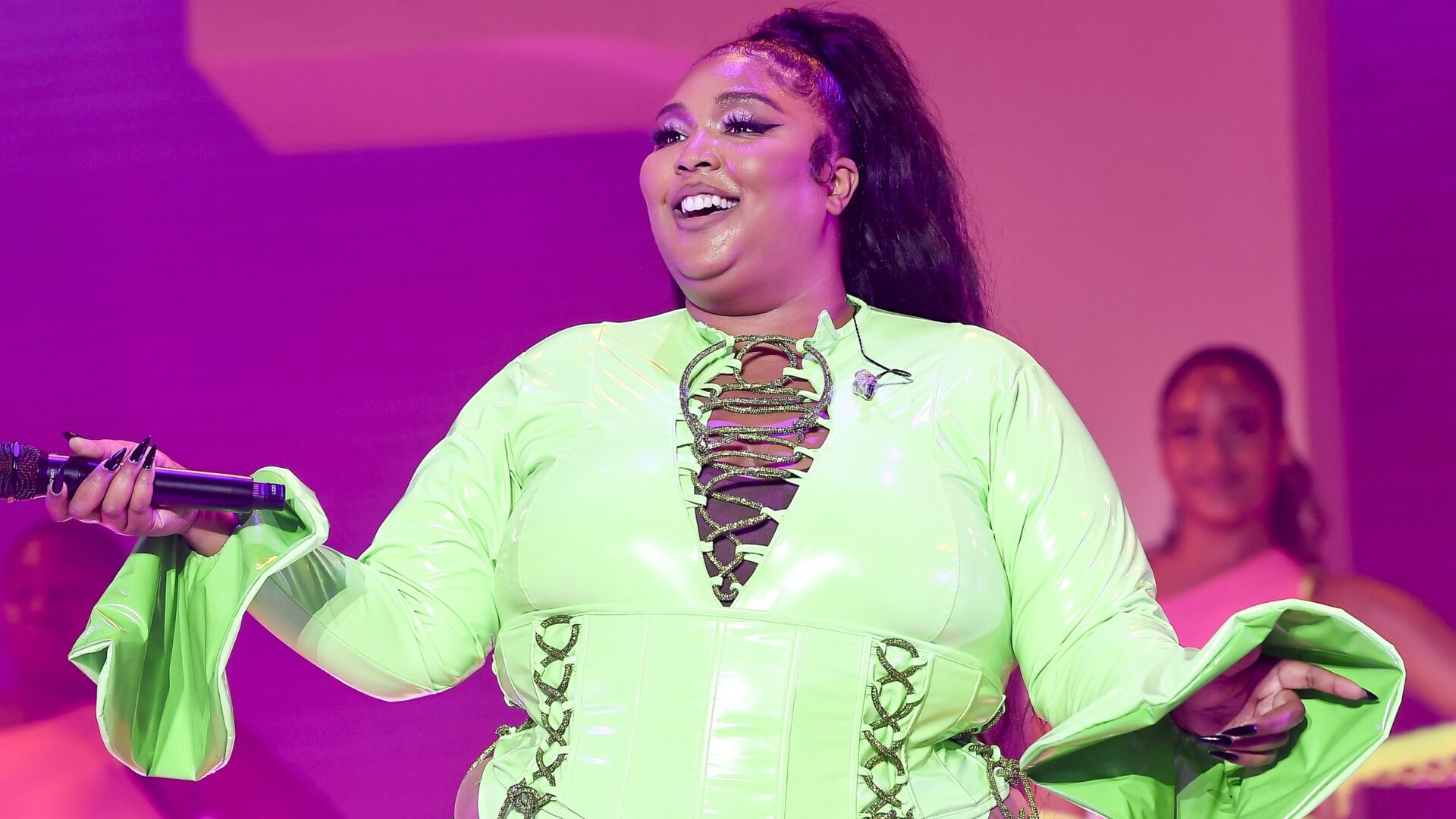 Lizzo Celebrates Weight Gain With City Girls TikTok Dance Challenge
The 33-year-old rapper was seen dancing in her bathroom to "Rodeo" by City Girls
Lizzo has always been a champion for living and loving the skin that you're in. Whether it's posting sensual thirst traps on Instagram, or creating food-positive content on Tik Tok, she has been focused on promoting self-love despite what society deems as the standard. The rapper is bringing that same energy into the new year, stepping into 2022 with the confidence that we all need. 
In the video posted on December 3rd, the 33-year-old Grammy award-winning singer danced along to the City Girls' 2019 track, "Rodeo" in a nude bodysuit, paired with shimmery silver eyeshadow and straight black hair. The song has become popular on Tik Tok after user @dariusduhhh created a now-viral dance to the song, and has even been recreated by Latto, Lakeyah, and even Yung Miami herself. 
Lizzo captioned the clip, "I gained weight. And I look TF GOODT." to which she was praised by fans and even superstar BFF SZA, who commented, "And do!" with a loving heart eye emoji. 
While Lizzo has continued to promote body positivity throughout her career, she has also expressed the toll that it puts on her. "It's exhausting," Lizzo admitted in an interview with Essence back in November. "And that's the point. I don't want to talk about this anymore. We should be neutral about bodies." 
Lizzo has always maintained an active social media platform. The "Truth Hurts" songstress currently has over 20 million followers on Tik Tok.
"My social media is very self-serving. I do it for me. Even if I have 500 followers and no likes, I can still go on tour selling my show out and be fine. And I always wanna kind of keep it that way—like my social media is something that needs me more than I need it." she said in a 2020 interview with Essence.
Lizzo is also expected to release her fourth studio album this year.
Photo Credit: Photo by Steve Jennings/WireImage