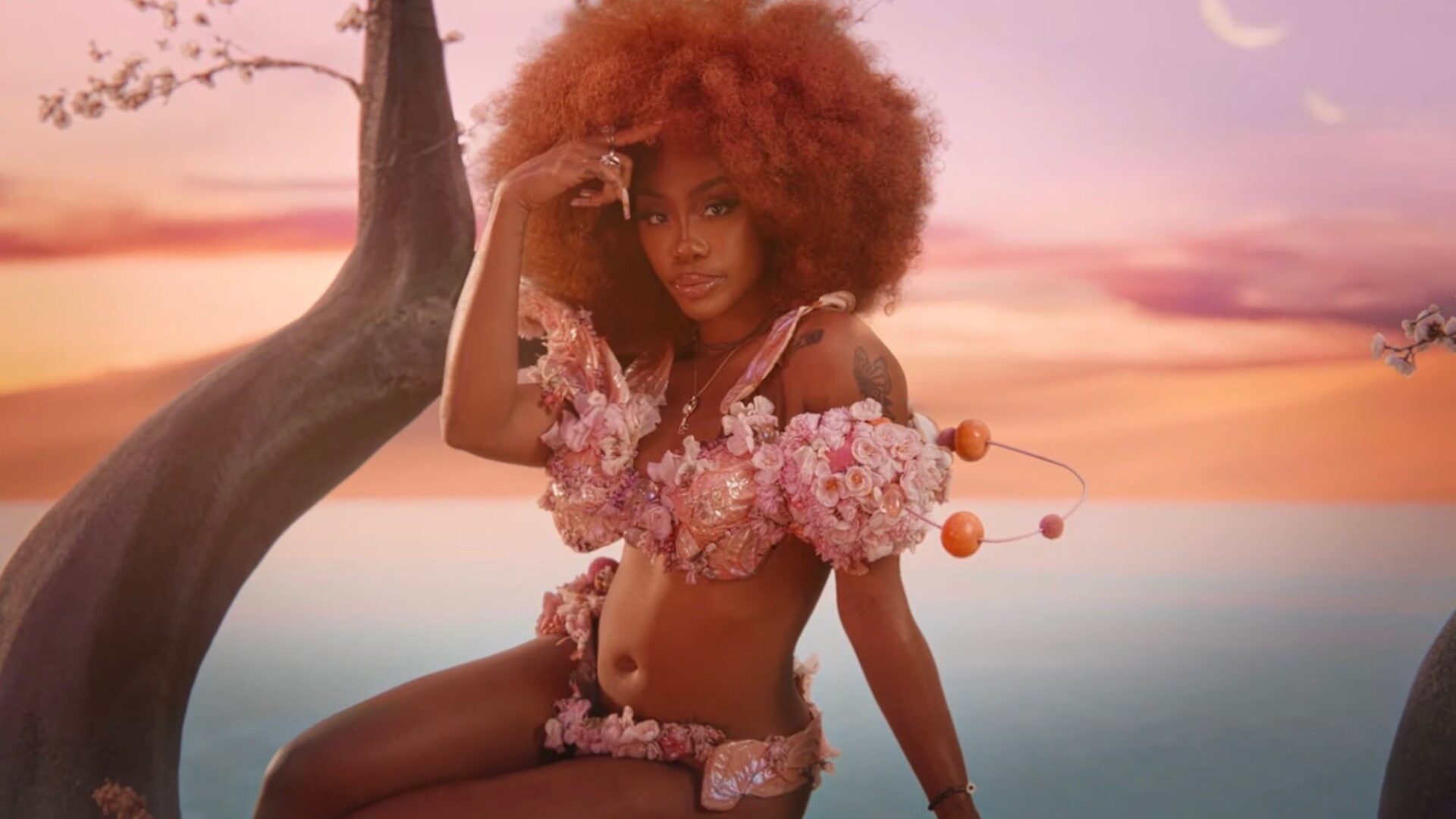 SZA Talks To Us About Her Unyielding Love For Nature
The singer relied on Mother Earth for inspiration for her In Bloom concert.
Earlier this month, Grammy-nominated singer SZA hit the stage to perform fan favorites from her debut album, CTRL, as well as new songs from her upcoming project. The performance was done in collaboration with French spirits brand Grey Goose Essences.
The set was described as a "multisensory experience that utilizes cutting edge drone technology and production to blend virtual and live-action set pieces."
SZA also served as the creative consultant for the event, keeping true to the idea of "blooming" and her affinity for nature. With a microphone stand resting on a switchboard, surrounded by a giant aloe vera, a number of blooming trees and foliage, she seemed in her element and primed to sing about perfection, philosophy and human nature. It marked one of her only performances of the 2021.
Read ESSENCE's column piece about why CTRL resonates so deeply with Gen Z here.
"I incorporated nature as well as kinetic and spiritual aspects into In Bloom," SZA said to Girls United. "These details mean a lot to me and represent my energy. I made these a priority throughout the whole process."
True fans know of her hikes, selfies with tiny, furry animals, meditations in bodies of water—the overall blending of the earthly and the spiritual. The album art for CTRL explored the link between nature and technology, with the singer's body relaxed and eyes glancing into the camera's lens in front of several desktop monitors placed in a field. It is not unlike her In Bloom performance, which was as honorable as one can be towards the environment, while also knowing how tech and a virtual lifestyle contributes to our content intake.
Read our profile of Maya Alexus, the college graduate who became an overnight sensation after recreating SZA's album art.
SZA herself is in bloom, growing into her status as a visionary and snagging her first solo top 10 Billboard hit with "Good Days." The single, along with her unreleased song, "Shirt," "Supermodel," and "Garden" were among the songs she performed. Through all of the success though, she will never forget her most literal roots.
"Nature saved my life and continues to do so all the time," she said. "It's a window into Gods eye. I'm grateful that it has a soothing, connecting effect on me, and that's why I bring it into so much of it in my work[.]"
Watch the full "In Bloom" set below.
Photo credit: RCA Records