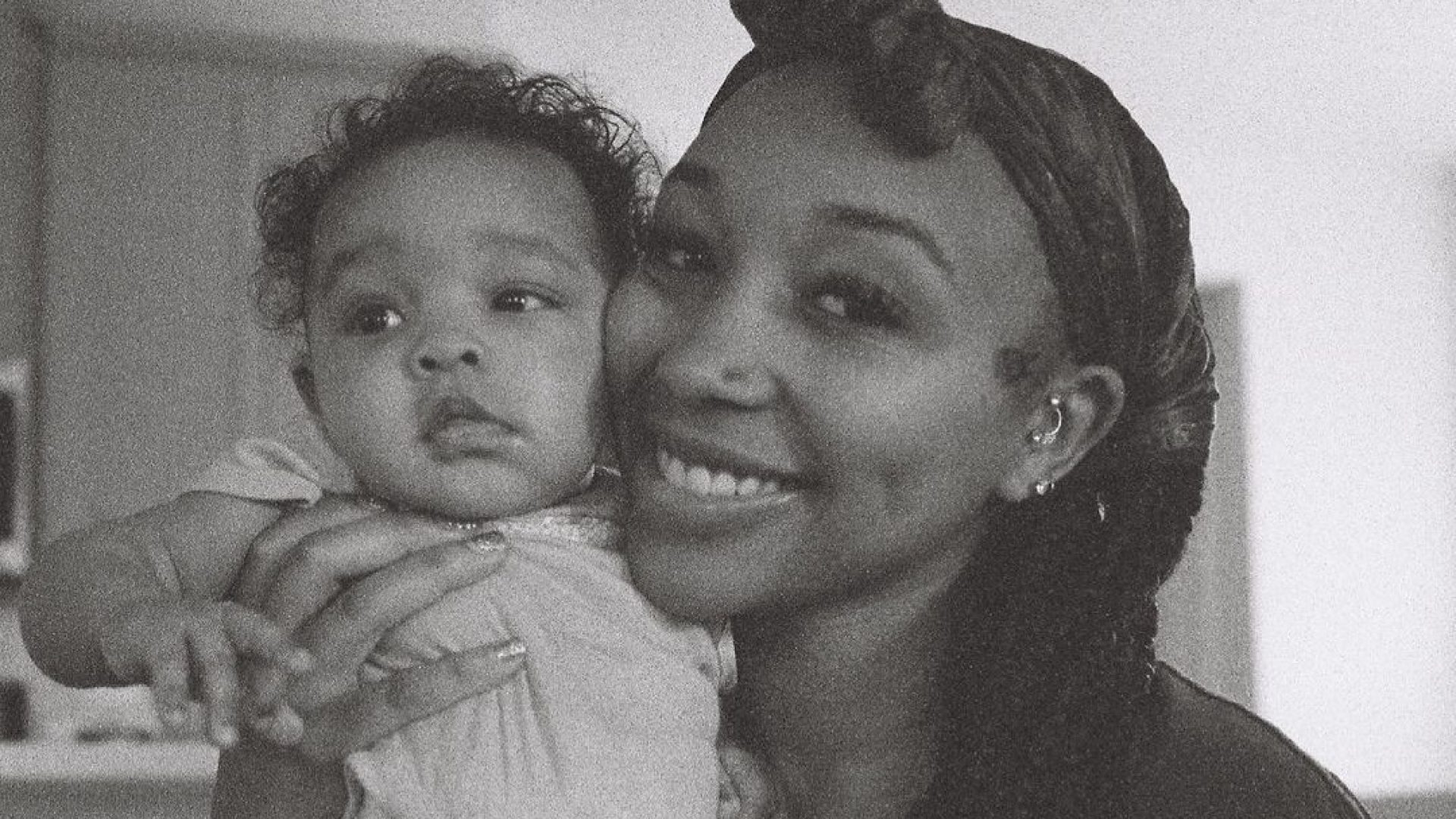 Zonnique Pullins Celebrates Her First Mother's Day with Baby Hunter
We caught up with the singer about what motherhood has been like for her.
Zonnique Pullins shocked the world when she announced her pregnancy. We first met her as one of the original members of the O.M.G. Girlz with Bahja Rodriguez and Breaunna Womack, singing "Gucci This, Gucci That" on 106 & Park as Miss Star. Now, the first-time mommy is raising her baby girl alongside rapper boyfriend Bandhunta Izzy while working as a host on FOX Soul's "The Mix" and pushing out hit singles "#FTCU" and "Winner" during a pandemic.
"My child is actually sick. So I was spending my Mother's Day taking care of her, making sure she's all right," Zonnique, 25, said as she carried a diffuser into her baby's room. I could already see a glimpse of the beautiful nursery and was super excited to get this chat going about the singer's mommy-daughter relationship with her nearly 5-month-old daughter, Hunter.
ESSENCE Girls United caught up with Zonnique during her first Mother's Day about how motherhood has been treating her, what she loves the most about baby Hunter and more. Check out the conversation below.
On her first Mother's Day:
Well, I never even envisioned me having a Mother's Day. Literally, like I've never even thought about it, I guess, til the day came. Even last year, like my friends and everybody got me gifts and I'm like, 'You guys didn't have to do that this year.'
On her favorite parts of being a mom:
My favorite parts of being a mom, I would say is like the little things, like putting my child to sleep and cuddling and with…her is smiling at me and being so comfortable with me. She go to other people. She likes them and stuff, but she don't act like how she act with me. So I'm like, Oh, like I have my own little person. I think that like right now, that's my favorite part.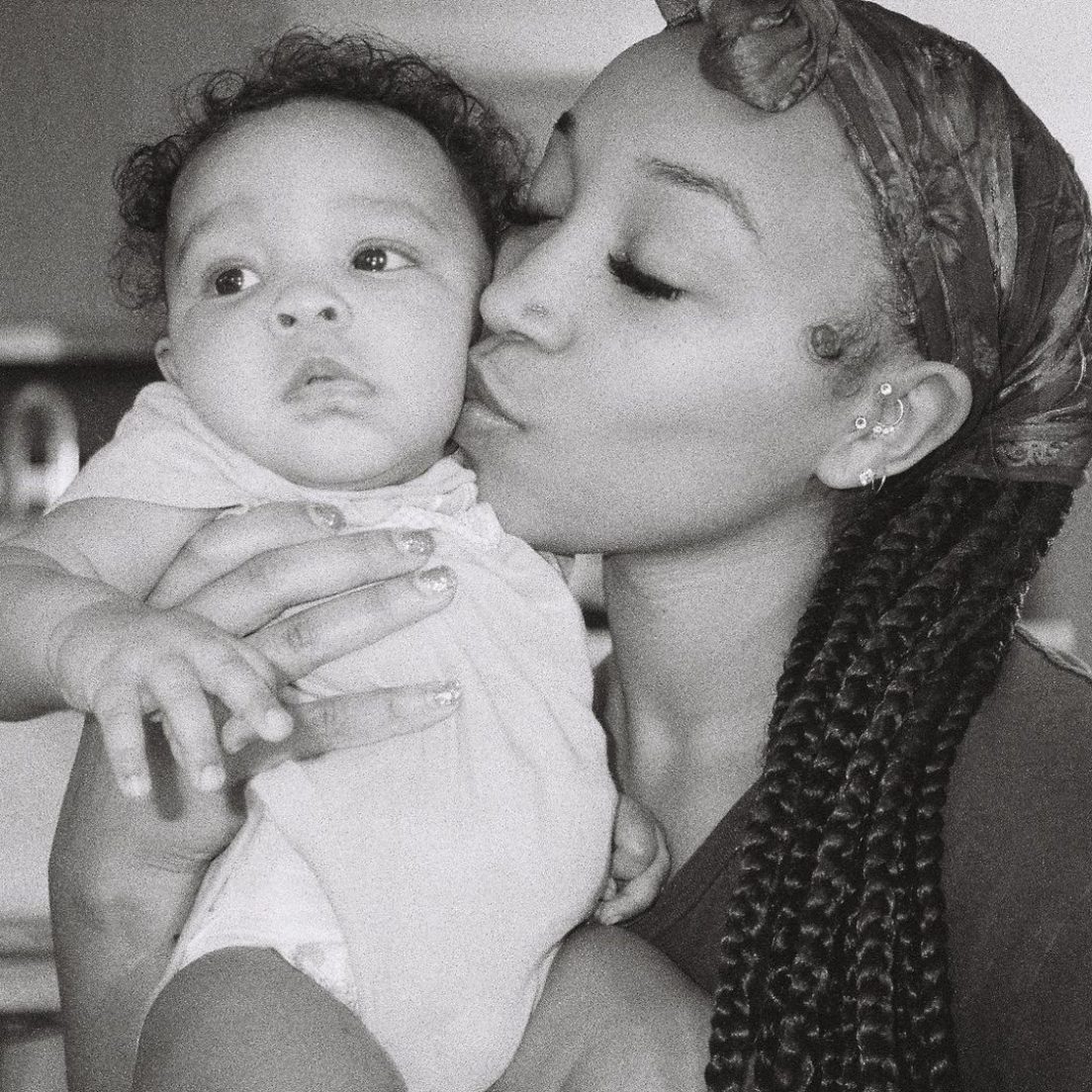 On the most difficult parts of motherhood:
The most difficult part I would say is being able to move around, like odd little things that I just got to do on a day. Like whenever I wanted to, I never even thought about like, Oh, I can't even go get my nails done. I can't even s— when I want to s—. It's like I've got to make sure my baby is okay first before I can even do the little things or like even take a longer shower. I like to take long showers. I don't really take long showers anymore.
I always needed my sleep. I would love to sleep. And she sleeps good at night, but she kind of wakes up early in the morning so I don't get to sleep in all day. So I would say like those changes would be the most difficult part for me, just getting used to that.
Check out our piece on celeb mama's who look just like their baby girls.
On her favorite parts of Hunter's personality:
My favorite parts of her personality would be that she's an extremely happy baby, like she smiles and laughs at everyone. But she also can, like I don't really know how to explain it…I'm going to say she has an attitude. But it's just like, sometimes you can just tell when she's not with something and I'm like, Okay, I like that. All right.
I don't want her to be mean, I love that she's sweet and stuff, but you can just tell when she not with something already. I like to see that she just got her own little personality already.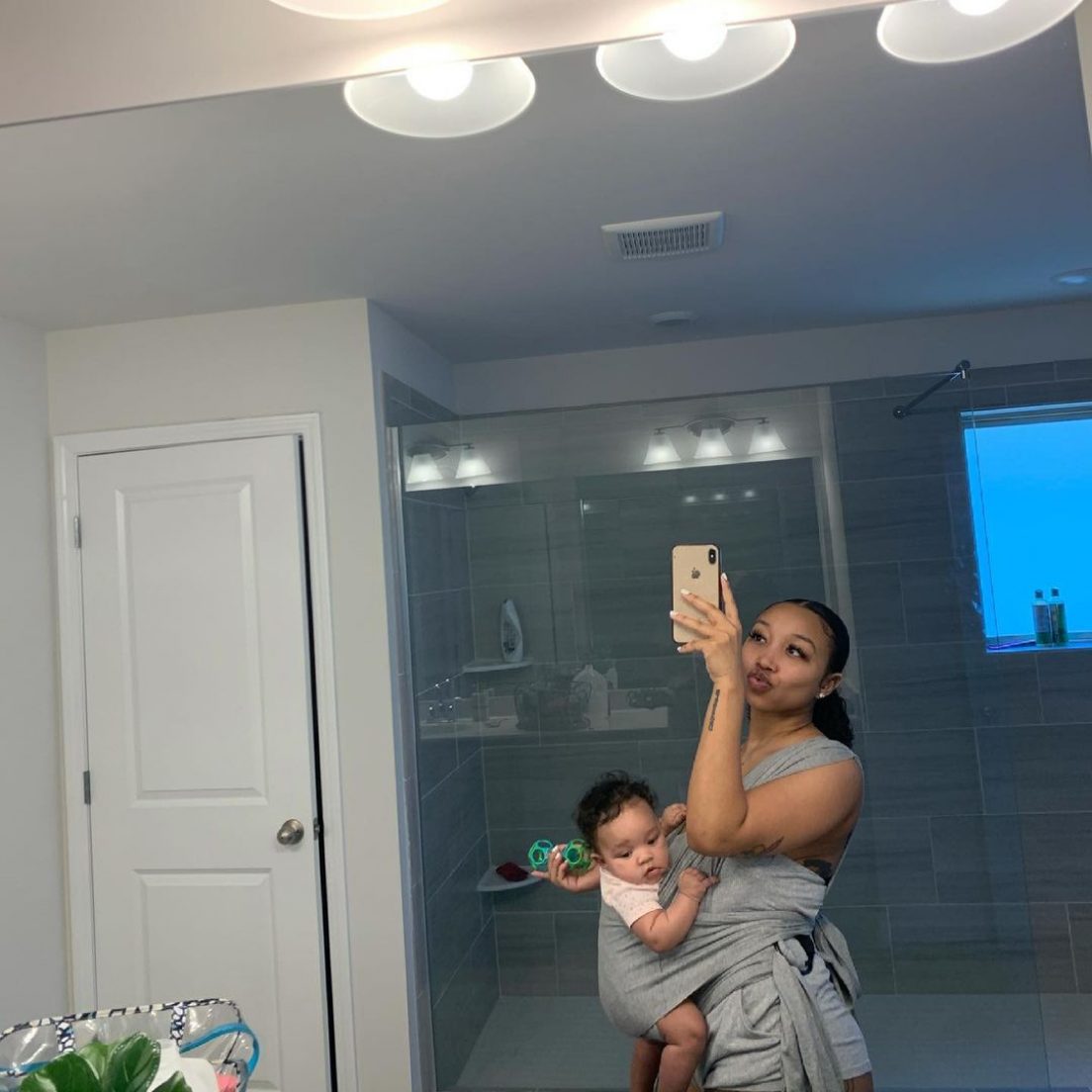 On what she looks forward to about motherhood:
I think I'm looking forward to just growing with her. Like I'll be trying to help her grow, but she'll be also watching me grow. I didn't even understand, like I never understood that growing up.
I'm just excited to see the type of kid she'll be and see how our relationship is. I want her to feel like I'm her best friend and she can tell me everything. So that's when I'm ready for, for her to get a little older and really like tell me how she feels.
Keep up with Zonnique's journey by following her on Instagram.