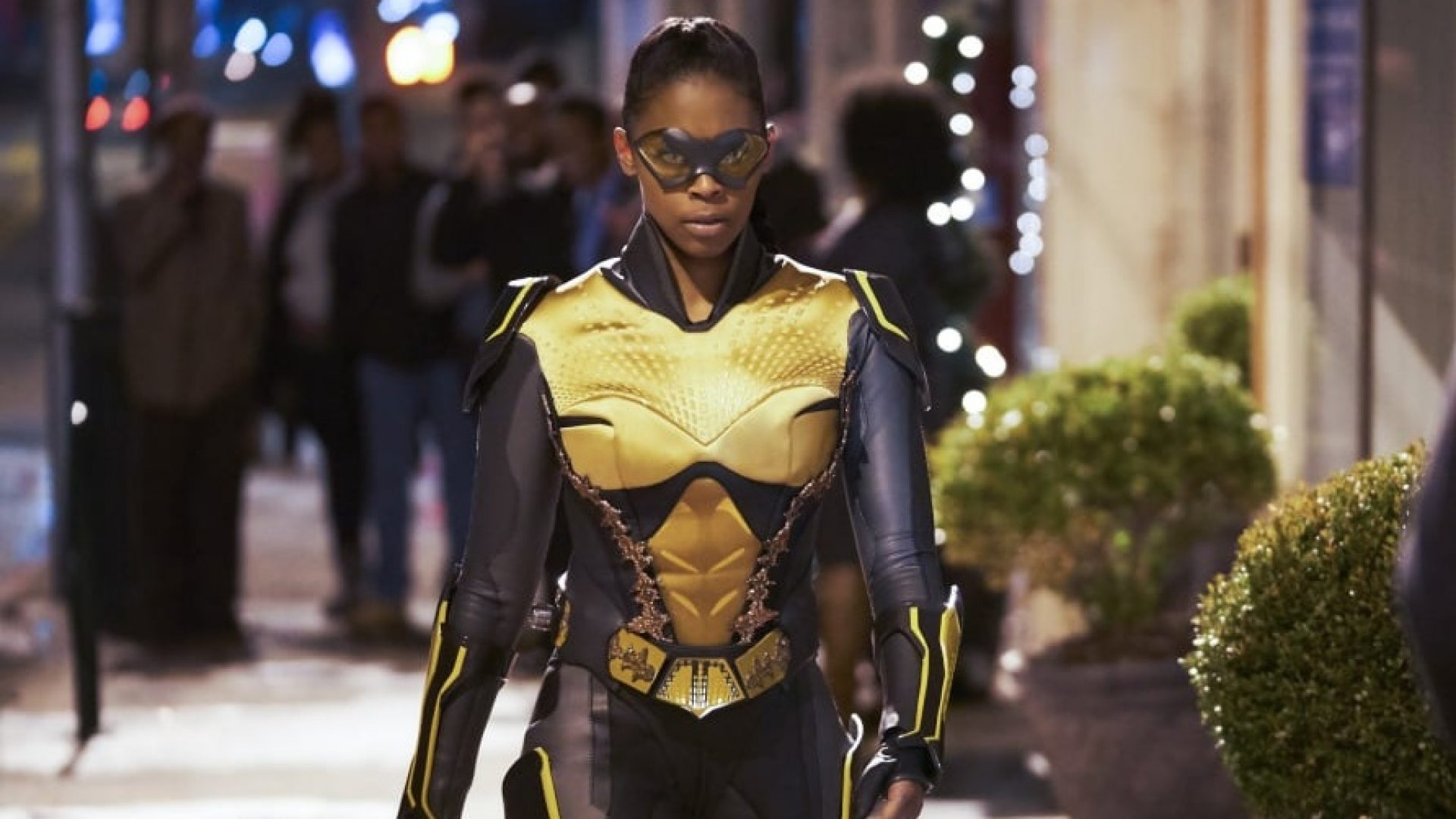 How CW Network Is Leading TV Superhero Representation
Javicia Leslie, Azie Tesfai, Nafessa Williams, and Olivia Swann talk diversity in The CW Network.
Everyone remembers their first superhero—Batman, Superman, Beast Boy, Captain America. But how many of us remember seeing a Black woman saving a city while flying around with a cape on? Or a woman of color having super strength? Or a Black woman wearing her natural hair and being more than the love interest or jump-off of the white heteronormative protagonist? Exactly, none.
Thankfully, The CW Network is changing the narrative with new programming and representation efforts. From Javicia Leslie (the first Black and queer woman to play Batwoman) to Nafessa Williams' triumphant character in Black Lightning, we're starting to see us doing what we've always done—save the day.
For National Superhero Day, ESSENCE Girls United spoke to the ladies of The CW about the impact of their respective shows, their definition of representation in the superhero world, and why it's important for Black girls to see them as heroes on and off-screen.
Javicia Leslie, Batwoman
Javicia Leslie does not take being the first Black Batwoman lightly and she recognizes the major role The CW has played. "They have a way of highlighting Black or ethnic characters, or taking classic characters we've known all our lives and changing them up. Batwoman is a classic character they took a chance on," she said, praising the network.
Leslie says the new Batwoman is "telling diverse, beautiful stories," and challenging the original blueprint of Gotham City. "When I was growing up, I don't think Gotham put out a lot of racial and gender diversity," she said. "There is a lot of diversity on our show, especially with [my character] Ryan. Her story represents a community of people that have not been highlighted before." As a Black queer woman herself, Leslie sees representation as a way that promotes connectivity between the audience and the fictional characters.
"You don't have to look like someone to feel represented. Maybe you grew up in a foster community, maybe you are LGBTQIA+, or you are a woman. Maybe you're someone that got their GED versus someone that graduated the regular way," Leslie continued. "Representation is connecting; connecting is based [on] life experiences."
Olivia Swann, DC's Legends of Tomorrow
"Improving representation on screen is a journey, not a destination—it is something that always needs to be improved and built upon. Having strong, inspiring Black superheroes and characters is a great start and I'm glad to be a part of that journey," Swann told ESSENCE Girls United.
The English actress portrays Astra Logue in DC's Legends of Tomorrow, who she believes is an "extremely strong and layered character," but knows that her role on the show is not what would classify the show as a pillar of diversity just yet. "It's so incredible to play a badass woman from Hell who doesn't take any crap but it's important to remember that there is a difference between a strong lead and a strong Black stereotype and I'm always engaged in finding the right ways to allow her humanity to come through," Swann admitted. "It's important that people watching the show get the authenticity and truth from her character that I would want to see from her myself."
As a Black actress, Swann defines representation as to the work beyond the cast on the silver screen, but also directors, hair and makeup, producers, and the writers' room. "It's very easy to tell another Black trauma story and feel like that's representation," she said, "but true representation to me means seeing Black people's stories told as freely and with as much passion and encouragement as white-centered stories. We need to improve what's perceived as acceptable or beautiful and that comes with more diversity within positions of power."
Azie Tesfai, Supergirl
Tesfai's experience with The CW was a bit different from her melanated superhero colleagues who were cast into their roles. "I was able to write the episode in which my character becomes a superhero," Tesfai revealed to ESSENCE Girls United. "Not only was it empowering in front of the camera, but personally empowering behind the camera to create the narrative in which my superhero makes her debut." In telling the story of a Black female superhero, she felt nothing less than creative support and total ownership over the character she was portraying. That's what true power looks like.
Kelly Olsen, a Black gay woman on Supergirl, is described as kindhearted, brilliant, patient and empathetic, but Tesfai says it's the vital intersectionality of marginalized communities throughout Olsen's identification that attracted her to the role. "Black women are superheroes. The industry has just taken some time to see this and present it on screen," Tesfai said powerfully. "To now have the industry and media portraying that just solidifies to young girls all that they already are and reminds them that they can own this power and accomplish absolutely anything."
Nafessa Williams, Black Lightning
As the fourth and final season of Black Lightning wraps, Nafessa Williams, who plays Anissa Pierce, reflects on her personal definition of representation and how The CW Network has it as a key value. "To me, representation is a mirror—when we feel represented, we can see ourselves. Representation is inspiring and looks like a leveled playing field," Williams told ESSENCE Girls United.
Anissa, whose alter-ego is the triumphant and confident Thunder, is described as not only a pillar of diversity for not only being a Black woman but also "an unapologetic proud and out lesbian," according to Williams. "I'm happy to see the diversity within the superhero genre on CW. Having a show like Black Lightning about a black superhero family was a great way to infiltrate diversity," she said proudly about the network's efforts for inclusivity. "I'm proud to have joined forces with a network pushing for change"