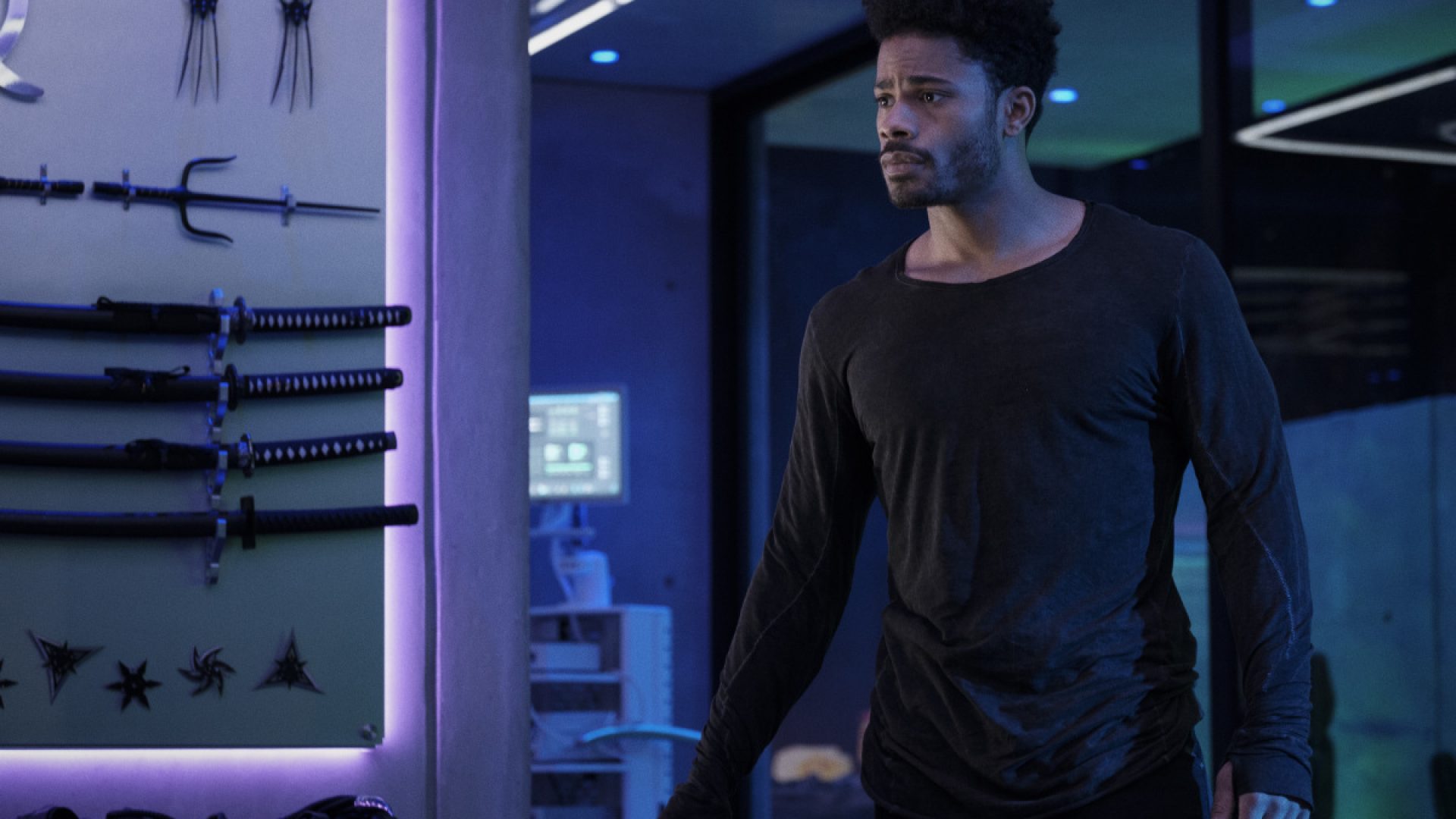 Jordan Calloway Talks 'Painkiller,' Proverbs and Representation
We connected with the 'Black Lightning' actor for National Superhero Day.
When we speak via Zoom, Jordan Calloway is seen in what I presume to be his home. His hair is curly and tussled and his demeanor is inviting, but he's ready to go forth with the conversation about all things Black Lightning, it's potential spin-off, Painkiller, and his growth as an actor. "I'm ready with the energy. I'm ready to bring it. I'm ready to share. I'm here to talk about Painkiller, inspire, and educate," he said excitedly. The energy was definitely there and I was here for it.
When you first watch The CW's Black Lightning, you're bound to connect with at least one character on a personal level. Whether it be China Anne McClain's Jennifer Pierce, who is learning to accept her superpowers while juggling classic teen angst, or Dr. Lynn Stewart (Christine Adams), the intellectual and empathetic Black mother who holds her family together. However, my character of choice was Khalil Payne. "He's very applicable to everyone," Calloway said with a smile.
It's easy to fall in love with Khalil because of his charm, wit, and undeniable good looks, but what's happens to him throughout the series becomes the core of his character. In the first season of Black Lightning, Khalil is shot, which completely changes his course, setting the tone for him to become Painkiller.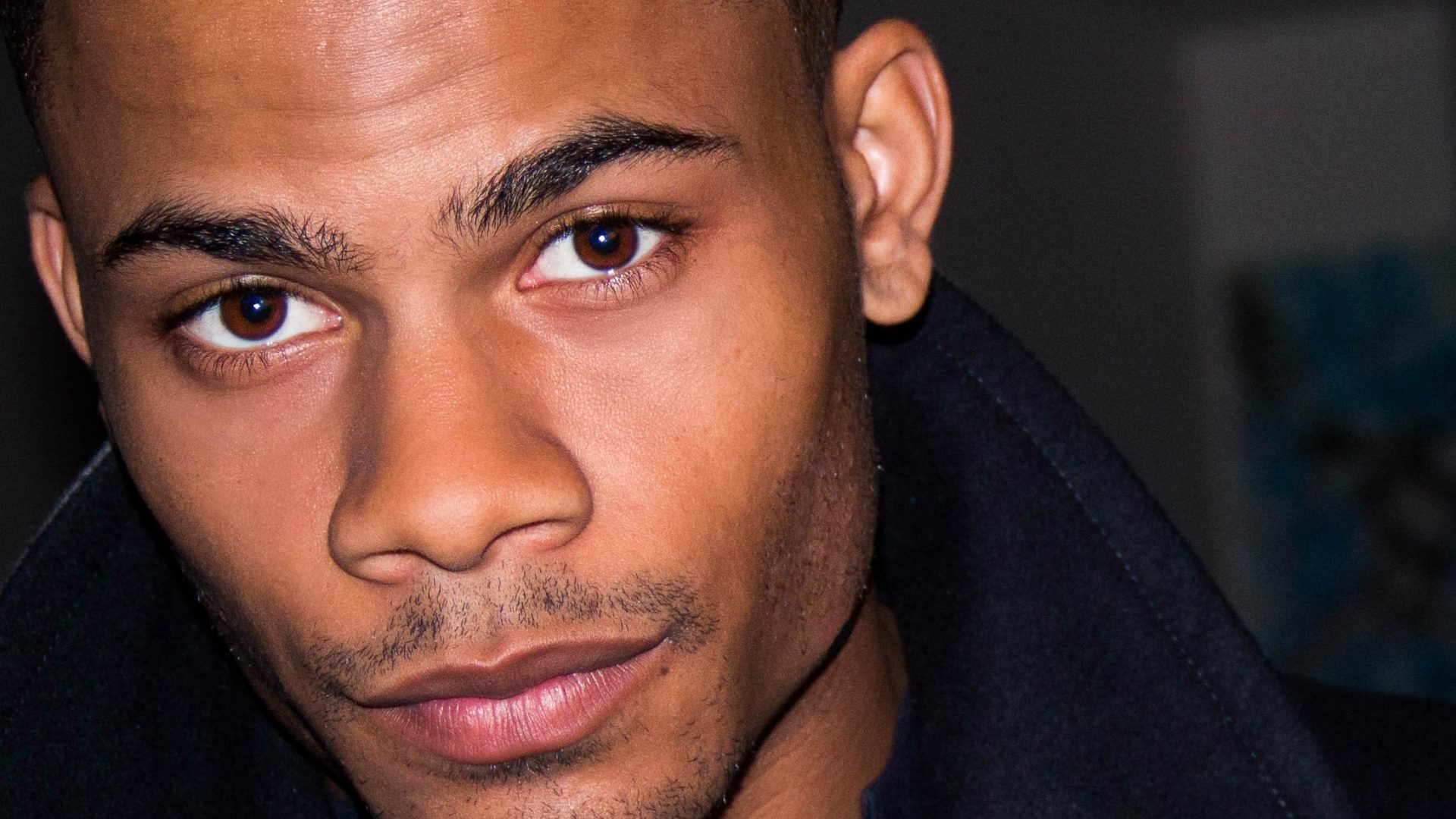 Calloway continued to praise his character, Khalil, for his intelligence, his resilience, and for using sports and art as a "vehicle that he was utilizing in order to help propel him out of this lifestyle." In his eyes, Khalil is a multidimensional young man with a bright future ahead of him. Unfortunately though, after he's shot, we begin to see a decline in his mental health, positive attitude, and willingness to go on because all of his aspirations and goals are stripped from him. This ultimately leaves him vulnerable to outside influences, such as working with the show's villain and working as Painkiller in exchange for the ability to walk again.
"The thing that I think works well with Khalil and the audience tracking is that you're seeing his continual journey," he said. "You're seeing this odyssey, if you will, that he's gone on with the elements outside of the world but also him dealing with his own internal issues, which now has come to a physical manifestation in Painkiller."
By delving into Khalil's mental health, Black Lightning addresses the vulnerability of Black men and boys head-on. "If you remove the pillars of the foundation that helped build somebody or built this young man, then he's now susceptible to so much influence," Calloway said. Khalil slowly loses all of the people that mean the most to him, which leaves him with lots of fear and trauma to unpack.
Now with the Painkiller spinoff, Khalil is able to find community and brotherhood, which allows him to express his vulnerability. Painkiller, should it be ordered to series, follows Khalil through his new life in Akashic Valley as he comes to terms with himself and works overtime to get a handle on his alter-ego, Painkiller. In spite of his desire for his clean slate, Khalil and Painkiller painfully co-exist as he rights his wrongs, serves justice, and establishes a family.
Calloway remembers feeling humbled when he heard the news of the backdoor pilot of Painkiller. "First thing I did was just get on my knees and I was praying, man. It's a lot of responsibility that you could do a lot of good or you can do a lot of bad," he said with a smile on his face. "This is influence, being a positive role model, [and] this is providing so many other assets that are meant to help."
He tells me that he wants to be known for not only his work but his work ethic as well. "Proverbs talks about don't let your own work speak of your praises, but the lips of others. Having this opportunity is a testament to the work that I put in, the work that my team puts in," he said. He continued to thank his Black Lightning cast and crew, acknowledging that without the original show that there would be no Painkiller and tells me that he does not assume responsibility lightly now that young Black boys and girls will be watching.
I expressed to Calloway that while I'm proud that we're in a time where we can easily name off Black superheroes, such as Black Lightning, Black Panther (portrayed by the late Chadwick Boseman) or even Batwoman (Javicia Leslie).
We reminisced on a time where most superheroes were white, including his childhood favorite. "I turned to Batman because he was wearing all black. That was my big guy. He's still going to hold a special part of my heart," Calloway said with a smile.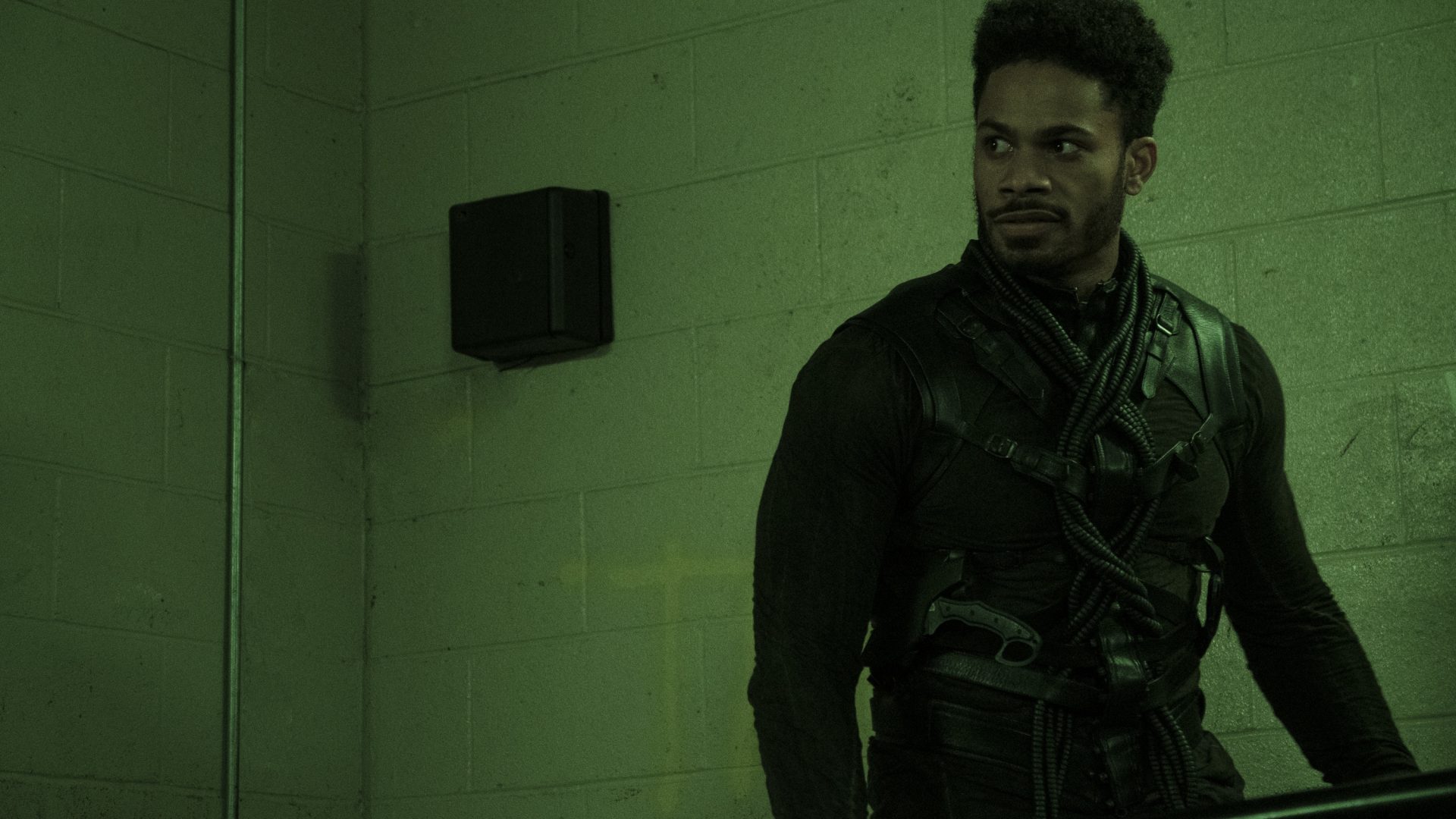 Calloway acknowledges the cultural impact of roles like Painkiller and Black Lightning, thanking other actors, public figures, and organizations who paved the way. "Yes, we could have wished that it came sooner, but would Falcon and the Winter Soldier be what it is now? Would Black Lightning be what it is now? Would Black Panther be what it is?," he posed rhetorically. All of the groundwork done before him, through the civil rights movement and work of the Sidney Poitier's and Gregory Hines' of the world, have given him the foundation he has now as an actor.
"We are all honoring those that came before us. By us continuing this work, then that means those that will come after us because we will be here and gone like that," he said with a snap, referring to how life can be gone in the snap of a finger. "Those that come after us will then be also honoring them that follow suit. It's all in the mindset of making the world a better place and it should come from that servitude type of a heart."
Photo by Kyle Kaplan/2021 Warner Bros. Entertainment Inc.