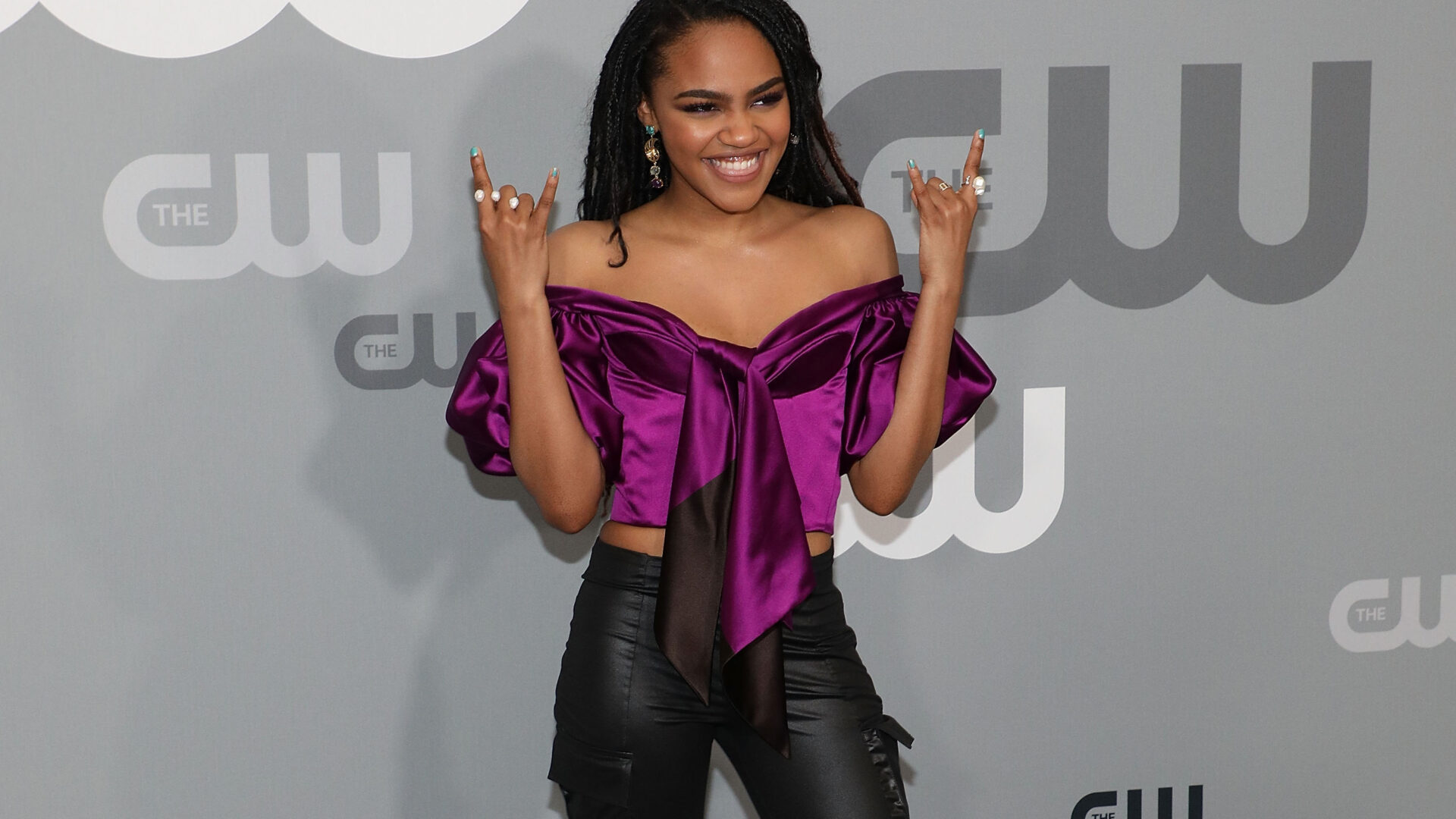 China McClain's Most Hilarious TikToks To Date
The 'Black Lightning' actress has 10.5 million fans…and counting!
You know your TikToks are poppin' when even Cardi B reposts your rendition of "WAP" to mimic your father waking you up on Sunday morning to do chores. With nearly 200 million likes and over 10 million fans, China Anne McClain is certainly a top TikToker. From addressing microaggressions in the grocery store to reuniting with her sisters Sierra and Lauryn (who together are known as Thriii) for a dance, just thinking about China's content will always get you to the edge of your seat in high anticipation of what she'll drop next.
The Black Lightning actress made waves with her "Who's Next" challenge submission, which has received a total of over 7 million views, and has been putting out feel good Tiks and Toks whether it be dressing up her dog in a bonnet or a realistic conversation between a mother and son about rules of the house. If you need a good side holding laugh, check out GU's roundup of some of China's best content below!
"You fine but leave me alone"
For all our single ladies who want to be in a relationship but don't want to all at once, this TikTok was made just for you.
"How Kids Play Now"
Ever think that the younger generation of children ever know too much about grown folks' business? Watch this TikTok if you want to see China reenact a game of "House" go left.
"Me & my cousin at 4 AM when we have a sleepover"
We all have that one cousin – am I right? Raise your hand if you used to get your tail whooped for causing all this ruckus while everyone else in the house was asleep. *Raises hand*
"Melania Trump"
Just in time for the election of President Joe Biden and Vice President Kamala Harris, China created this hilarious VoiceOver to demonstrate how former First Lady Melania Trump would react to her husband losing the election.
"Outfits Inspired By Harry Potter Characters"
Whether you're a Ravenclaw or Hufflepuff, any diehard Potterhead will appreciate China's magical wand-waving abilities to transform her wardrobe into styles that resemble iconic characters from Luna Lovegood and Ginny Weasley to Draco Malfoy and Neville Longbottom.
"Angels warning demons of the cunning nature of Satan"
Even if you're not a devout Christian, or of any religious denomination for that matter, you'll find China's fictitious scenario between an angel and a demon have a heated conversation.
"Poor Kids"
Have you ever had a family secret that you accidentally spilled the beans? Watch China act out this mother-daughter conversation when the father doesn't let her date the next door neighbor.