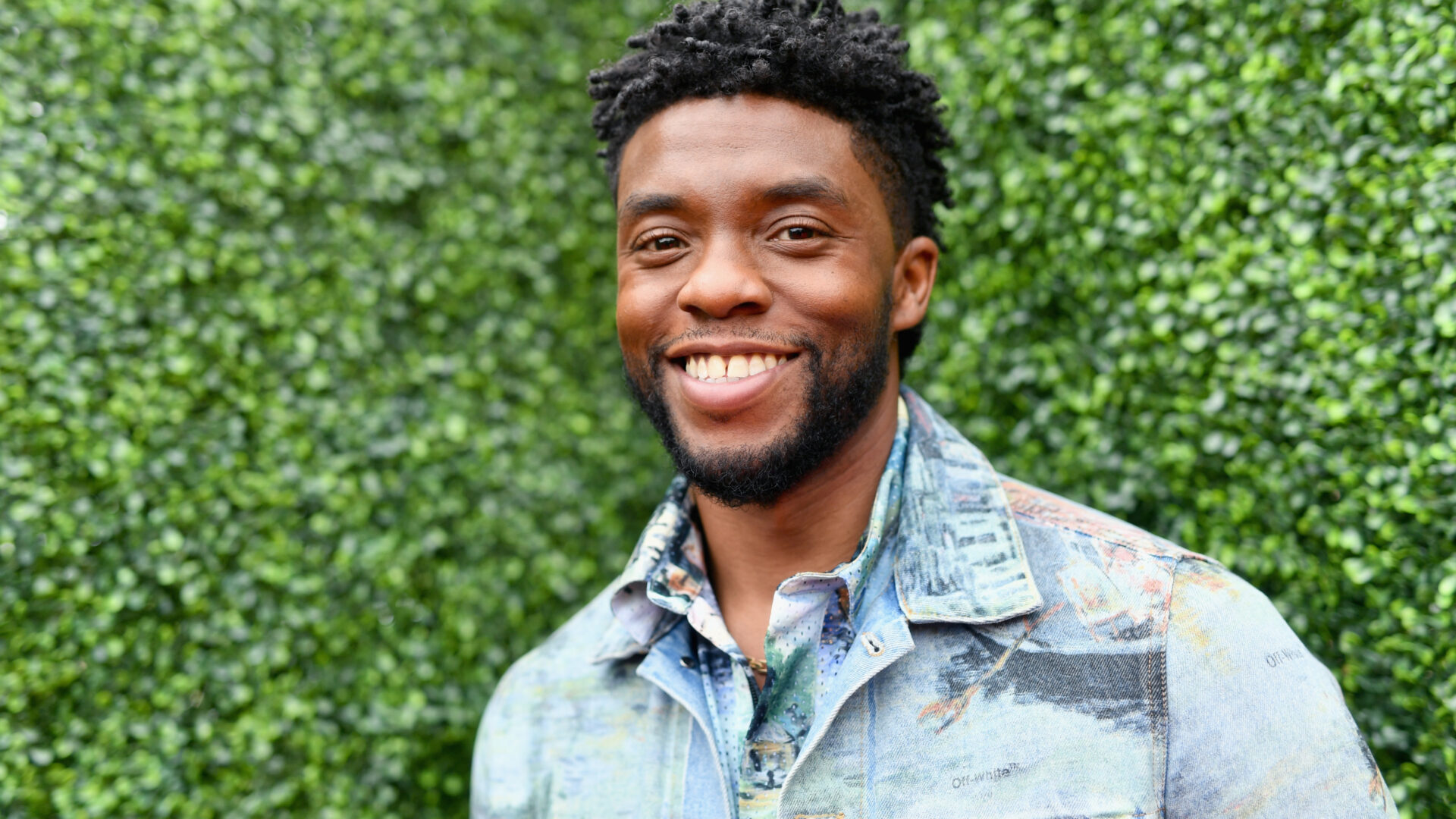 Chadwick Boseman Meant The World To Young Black People
The 'Black Panther' star passed away last week at age 43.
Hearts sank across the world when news broke that actor Chadwick Boseman, 43, had passed away from colon cancer on August 28. Over the past 5 years, Boseman had made a name for himself portraying iconic Black figures, such as Thurgood Marshall, James Brown and Jackie Robinson. Undoubtedly, his most famous role was King T'Challa/superhero Black Panther, which inspired a generation of young Black people to believe in themselves and celebrate their Blackness.
Upon the release of 'Black Panther,' young people swarmed into movie theaters, thrilled at the opportunity to see a Black superhero. We hadn't seen one on the big screen since 1998's 'Blade,' and many of us had faint memories of the horror film since it was released during our childhood. But 'Black Panther,' caught a more mature version of us—one that was fed up with white narratives and sought to see ourselves reflected in popular culture. Boseman, our gallant superhero, was everything that we wanted and more.
Boseman's Black Panther was collected, principled and well intentioned. Beyond his intentions though, he pursued good through his actions and never gave us a reason to doubt that he was anything less than a king. He also pushed us to be heroes in our own inner circles and communities and to honor our heritage.
Though Wakanda is a fictional place, it represented a safe haven for young Black folks who knew that the history of Africa we had been fed was rubbish. It also inspired us to give a look into our backstory and discover where exactly our ancestors were born, our native languages and our culture. Boseman's dedicated portrayal made us celebrate who we are and have hope about where we are headed.
I believe Gen Z is most impressed by ethics—a sense of morality that's strong enough to maintain our continued support. Long gone are the days of supporting celebrity figures strictly for looks or talent. We want substance. In fact, we demand it. Boseman not only gave us hope through the people he embodied, but his behind the scenes lifestyle was one of encouragement, empathy and philanthropy. During his life, and in the days since his passing, we have heard countless stories of his kindness and love for all people. He was just as radiant offscreen as he was on.
I never envisioned a world without Chadwick Boseman. I doubt any of us did. I thought that we would be privy to his genius forever and that we would also be able to be inspired by his words, craft and deeds. But sadly, that's not true. Yet, although he is is no longer here, young people will continue to be encouraged by the brilliance Boseman gave us.
Rest well, king.
Photo credit: Getty Images