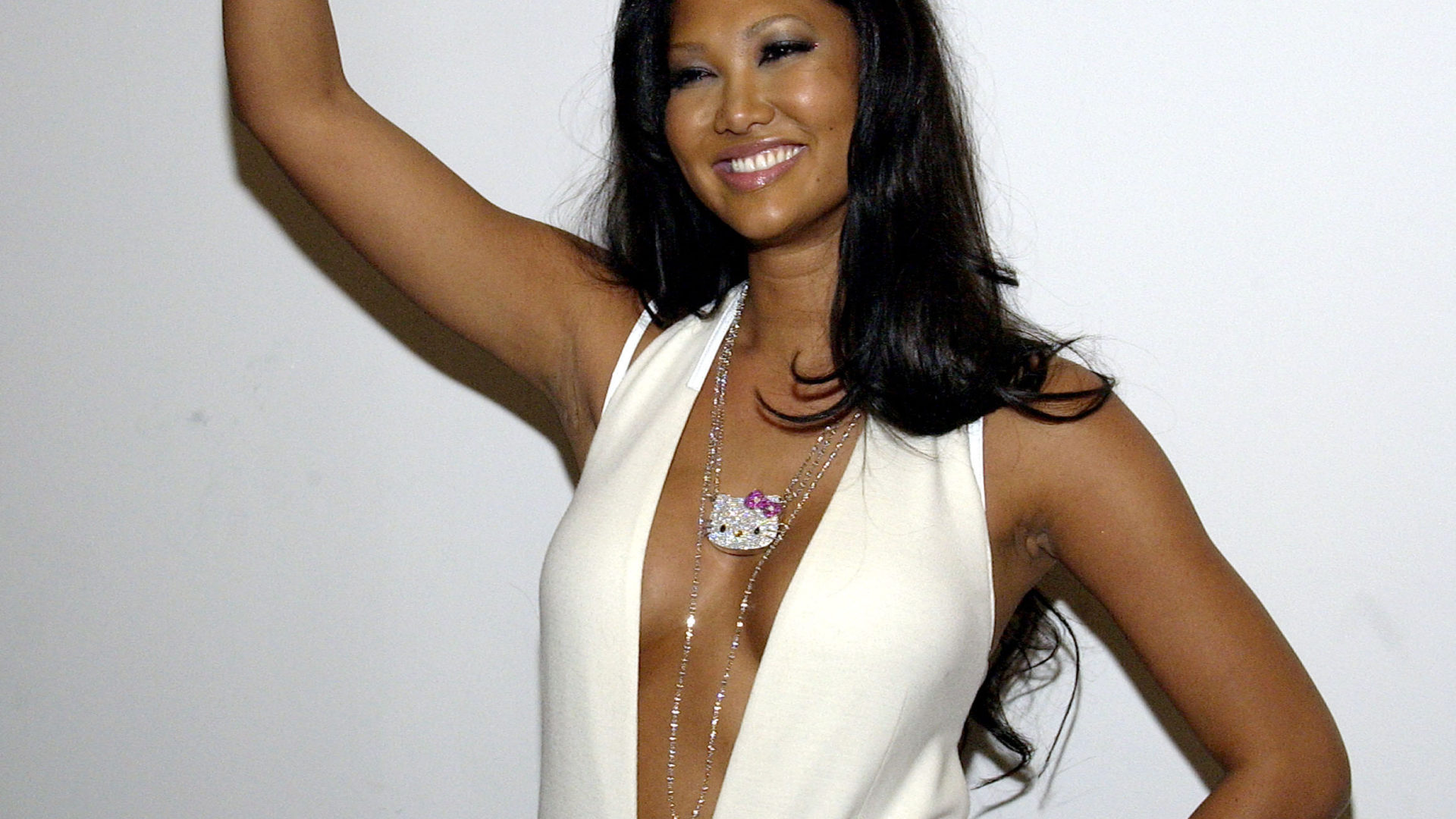 Baby Phat Returns: Will Gen Z Embrace The Ghetto Fabulous Brand?
Twenty years after Baby Phat's debut, Kimora Lee Simmons is presenting her plush fashion line to the next generation.
Baby Phat's power has waxed and waned since its 1999 inception. Russell Simmons sold Phat Fashions, which included Baby Phat, to Kellwood, a St. Louis–based apparel company, in 2004 for $140 million. Kimora Lee Simmons stayed on as creative director and president until 2010, when Kellwood declined to renew her contract.
In the mean time, Baby Phat has reached cult status on the internet. Archivists share rare photos with names and dates documented with painstaking accuracy, while fanatics of the 2000s gush over the luxe fur coats and soft pink apparel. Still, the brand's first comeback, a collaboration with Forever 21, was met with disdain by some—even though it reportedly sold out in a day. OG Baby Phat fans were disappointed with the difference in design; silky tops and taut jeans had been traded in for logo-heavy tube tops with matching skirts and cheetah print. Some feared that nostalgia had gotten the best of all of us, again, glorifying faded memories of what was. Others, though, had faith in Simmons' promises of Baby Phat's true revival.
And, in early December, she delivered.
In the beginning, Kimora Lee Simmons' clothing line had hints of high fashion with ghetto fabulous appeal. There was a noticeable difference between the runway looks and the pieces a Brooklyn-based teen would pick up at a store, but we always assumed that was the point, right? Simmons' brand was almost more about the feel than the look. It was a vibe, elevated hood couture. With every Baby Phat purchase, you were buying into Simmons' opulence, even if you were only getting a puffer coat with a faux-fur trimmed hood. You knew that you wouldn't be privy to the same two-piece bikini that Lil' Kim strutted down the runway in at the turn of the century. But you were paying to feel, if only for a moment, that you were a part of the Black American hood dream.
Times have changed though, and we've realized that the Black American dream that Baby Phat was selling would only ever be accessible to fierce capitalists. Gen Z consumers are more openly critical of the politics of consumption, money, and power than their predecessors. So, our love for Baby Phat and all that it represented are examples of the cognitive dissonance we're constantly faced with as we navigate our own becoming. We adore nostalgia and dreaming about underground clubs filled with rich, well-kept babes in Baby Phat thongs. But we also know that capitalism is a disease that's poisoned artists, politicians, and every day people.
So, we either settle with our conflicting ideas or wrestle until we get tired. Such is the story—and glory—of Baby Phat.
Simmons' teenage daughters, Ming and Aoki, have stepped in to steer their mother's brand in the right direction. Ming spoke about the process with ESSENCE.
"We've really rolled up our sleeves to continue in our mom's footsteps. Working together and having a say is energizing." Ming said. Their influence is palpable, like the inclusion of influencers in ads. Some Gen Z-ers would balk at the idea of inheriting the family business. But when your mother is a fashion icon, you boss up.
Even if nostalgia bests us again, Simmons has won nonetheless. Long before Rihanna became the most stylish—and richest—woman in music and forayed into high fashion, Kimora Lee Simmons was here, blazing trails for young Black women interested in melding luxury brand influences and street style. Now, she's passed the baton to her teen daughters, who are determined to maintain Baby Phat's unique vision. And for that, we're grateful.