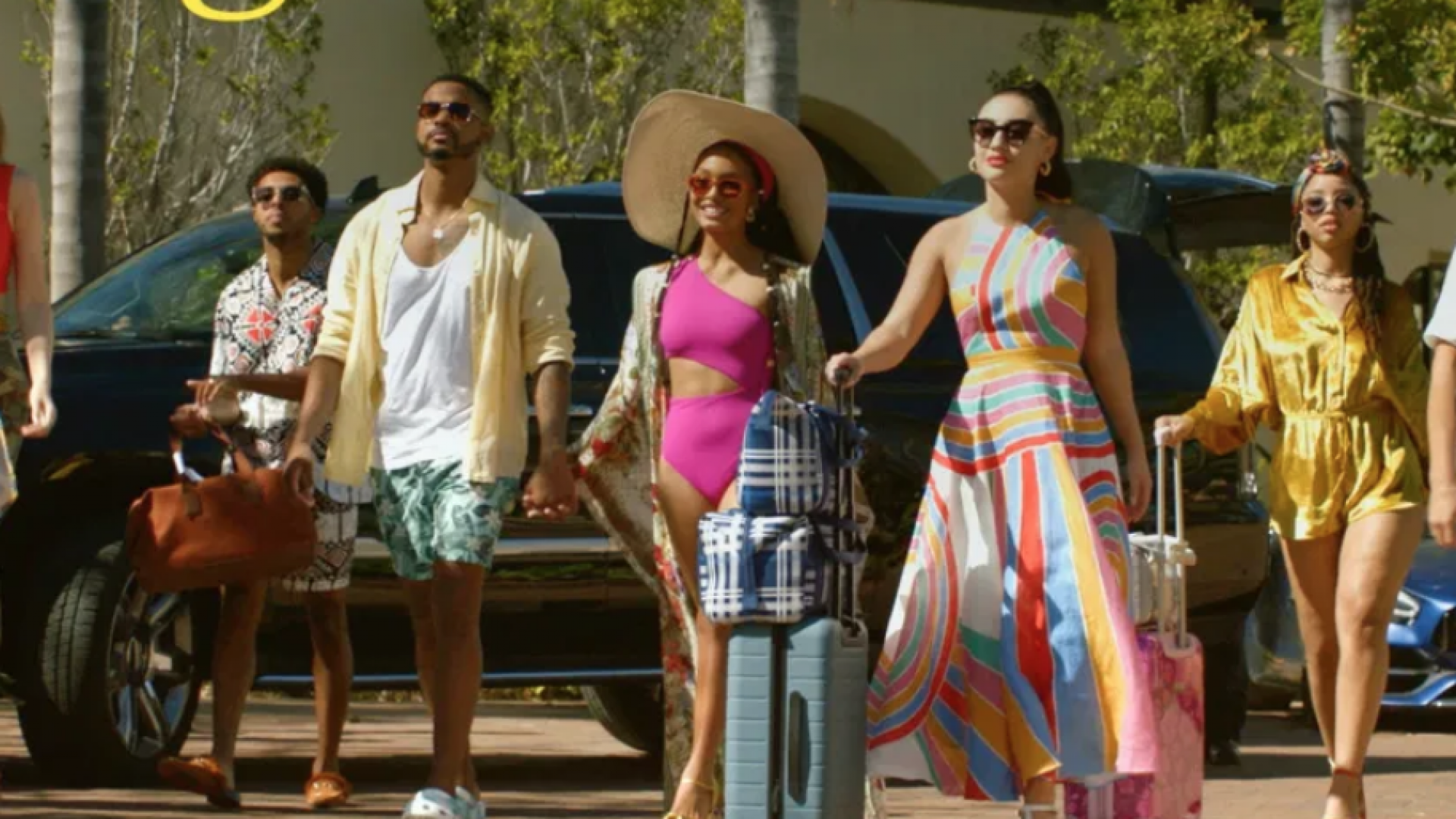 Watch The Gang Take On Senior Year In Freeform's 'Grown-ish' Season 4 Trailer
Our favorite college students are back for another year at Cal U with another season of grown-ish. Freeform's critically-acclaimed Black-ish spinoff starring Trevor Jackson, Chloe and Halle Bailey, Diggy Simmons and Yara Shahidi as Zoey Johnson reunite for senior year. What starts off as a tropical vacation in Mexico leads down a winding path of jail time, flunking classes, balancing single parenthood and….an impromptu marriage?
In an interview with Trevor Jackson, the grown-ish actor revealed that he's more like his character Aaron Jackson than we know. "I think he's real. I think the great thing about Aaron, and this is what I strive and hope to do in my life, is to be honest with yourself in whatever moment that you're in," he told GU Associate Editor D'Shonda Brown on Instagram Live. "I relate to him ambition-wise. He's super ambitious and I feel that I'm a very ambitious guy. We both go after what we want—regardless of what the naysayers may say."
He continued to praise his character for how we've seen him grow throughout the years from his activism on campus against the administration to his love triangle with Zoey. "I think he's grown immensely," Jackson said about Aaron's character development since the first season. "I think he's learning more about himself, more about the relationship and trying to do what he feels is right for both parties."
Check out the full trailer below for a sneak preview of grown-ish Season 4:
Season 4 of grown-ish premieres July 8th on Freeform at 8 PM ET/5 PM PT.