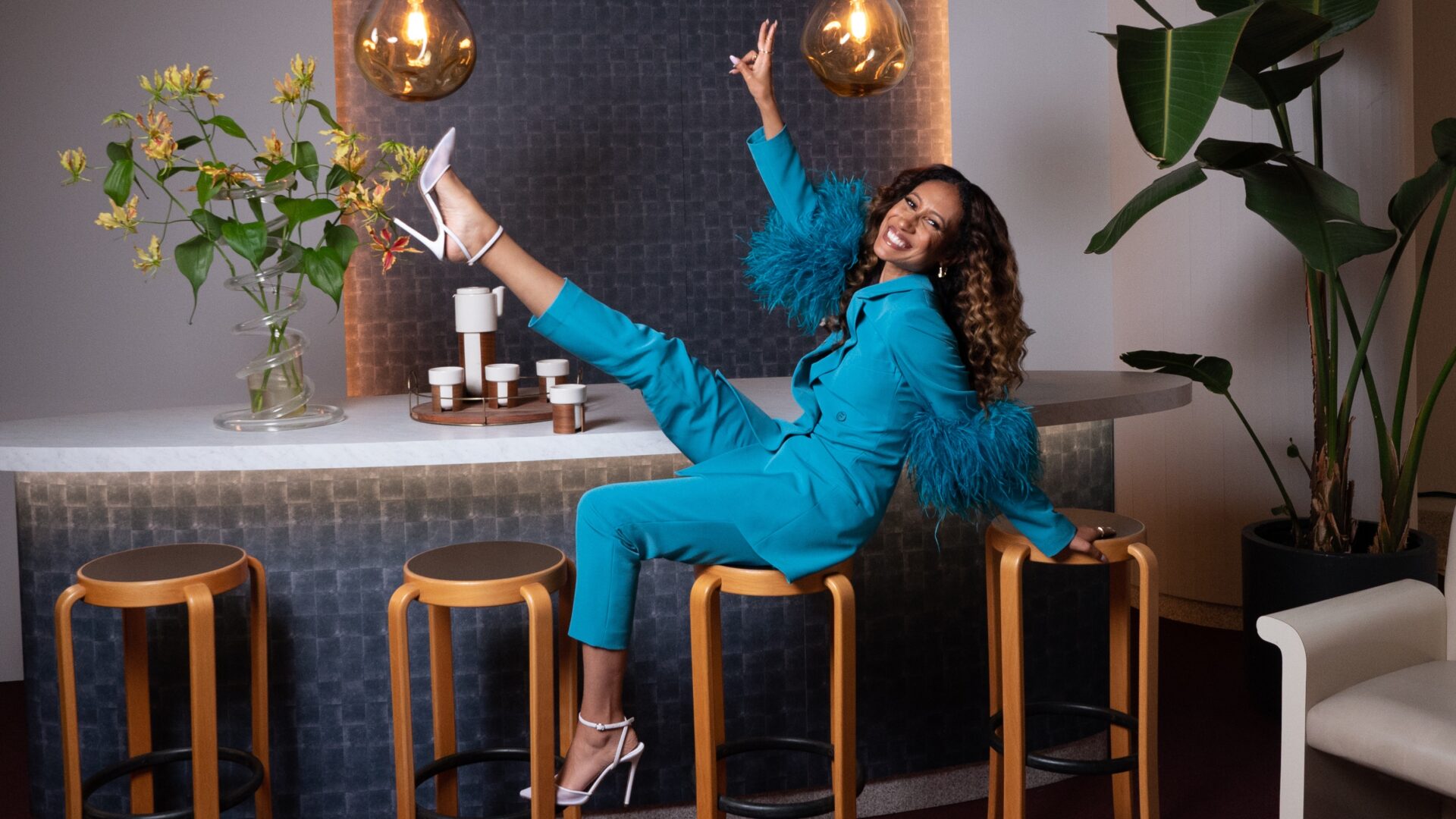 Elaine Welteroth's Advice To Gen Z? Living On Purpose.
"Not on autopilot," the former Teen Vogue EIC told Girls United.
As co-host of the highly-rated talk show The Talk and New York Times bestselling author of More Than Enough, it's safe to say that Elaine Welteroth knows a thing or two about forging your own path to success. The former Teen Vogue editor-in-chief — who was only the second Black woman to achieve this position — has created a lane of her own in the media and entertainment world.
For those young women and girls who've been looking up to the 34-year-old maven, you can officially take a page from Welteroth's book!  On August 5, MasterClass launched a new class centered around designing the blueprint for your own career path, hosted by the award-winning journalist herself. Perfect for self-proclaimed "moguls in the making," Welteroth's inspirational curriculum hones in on adaptation, rethinking your path for success outside the corporate structure and the definition of a diverse and meaningful career.
Want to stand out on your next job application? Check out these tips from a Human Resources expert!
"Whether you're a college graduate grappling with how to kickstart your career, a multi-hyphenate pursuing more than one thing, or you're navigating a mid-career pivot, this is the time to embrace change, use fear as fuel, and map out a fulfilling career path that's designed for you," Welteroth exclusively told Girls United. "This isn't just about job titles, it's about building a life on purpose—not on autopilot."
David Rogier, founder and CEO of MasterClass, praised Welteroth for her exponential career trajectory and the timeliness of her class in the midst of what is being referred to as "The Great Resignation," with millions of Americans leaving their jobs. "As the youngest editor-in-chief hired at Condé Nast and as a leading expert and advocate for the next generation, Elaine has shown that it is possible to build a sustainable career that feeds your soul and individual desires," Rogier's statement read in the official press release. "With millions of people currently reevaluating their career paths and direction, Elaine gives members the tools and advice needed to create their own path, whether they're looking to pivot or take a leap toward uncharted territory."
Check out the exclusive MasterClass video below of Elaine Welteroth giving career advice that you didn't know you needed! Watch the official trailer here!
Photo Credit: MasterClass/Zeno Group