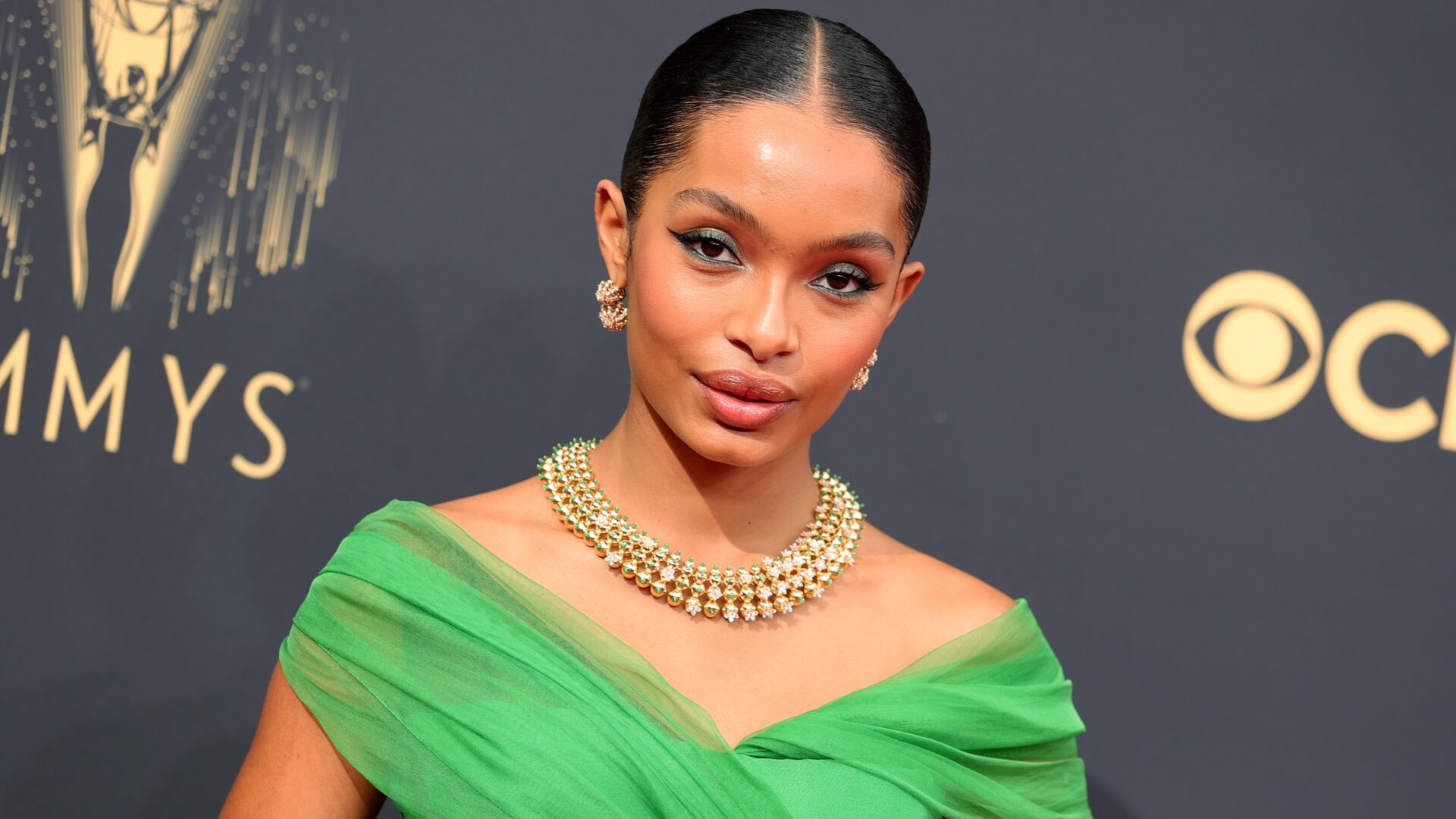 Here's Why Yara Shahidi Requested To Present Early At The 2021 Emmys
The 'Grown-ish' actress wanted to prioritize her schoolwork
Yara Shahidi is not only an award-winning actress, but she's also a scholar. The 21-year-old Grown-ish actress is part of Harvard University's 2017 freshman class and is slated to graduate any day now. In order to prioritize her schoolwork, Shahidi needed to dip out of this year's Emmy Awards earlier than usual.
During an exclusive red carpet interview with Entertainment Tonight's Nischelle Turner and Kevin Frazier, Shahidi revealed that she requested to be an award presenter earlier in the evening in order to make it to class in a timely manner. "I do fly out tonight to make it to class in time," said Shahidi, who was decked in a green Dior with a Cartier necklace for the ultimate Tinkerbell moment. "The lovely people at The Academy really helped me out because I was like, 'Guys, I have a hard out to make this flight'."
She is set to star as Tinker Bell in the live action film Peter Pan & Wendy. It will premiere in 2022.
Later that evening, Shahidi presented the Outstanding Supporting Actor in a Comedy Series award to Ted Lasso's Brett Goldstein.
Kenya Barris' Black-ish, for which Shahidi plays Zoey Johnson, was nominated for a total of five awards, including Outstanding Comedy Series. Though the show did not win any awards at the 2021 Emmys, Shahidi revealed that the show is currently being filmed for its final season.
Read about the final season of Black-ish here.
"I feel like I have not had a chance sometimes to really reflect on the impact of the show," she continued as she explained while thinking of how far along Black-ish has come. "I mean, so many people spent the majority of their year pouring into this universe, so something like this is just such a wonderful way to roll into our final season."
Shahidi was accepted into the Ivy League in 2017, but took a gap year before beginning her studies. During an interview with Seventeen Magazine back in 2017, the Imagine That actress revealed that she in fact was accepted to every school she had applied to including Spelman College, Stanford University and Yale University. While on Jimmy Kimmel Live! in 2018, Shahidi noted her desire to pursue a social studies major while in school.
Read our interview with Black-ish's Marsai Martin here.
"I've wanted to be a history professor for longer than I've wanted to be an actress. And so I used to have the Harvard webpage up, and I'd go through the course catalog. So needless to say, this is something I've been planning for a long time," she said. "It's a combination of history and economics and anthropology. And then, I'm taking African American studies as well," she continued. "I still want to teach, but I also describe what I want to do as being policy adjacent. So, I guess I want to be next to Capitol Hill."
Photo Credit: Al Seib / Los Angeles Times via Getty Images