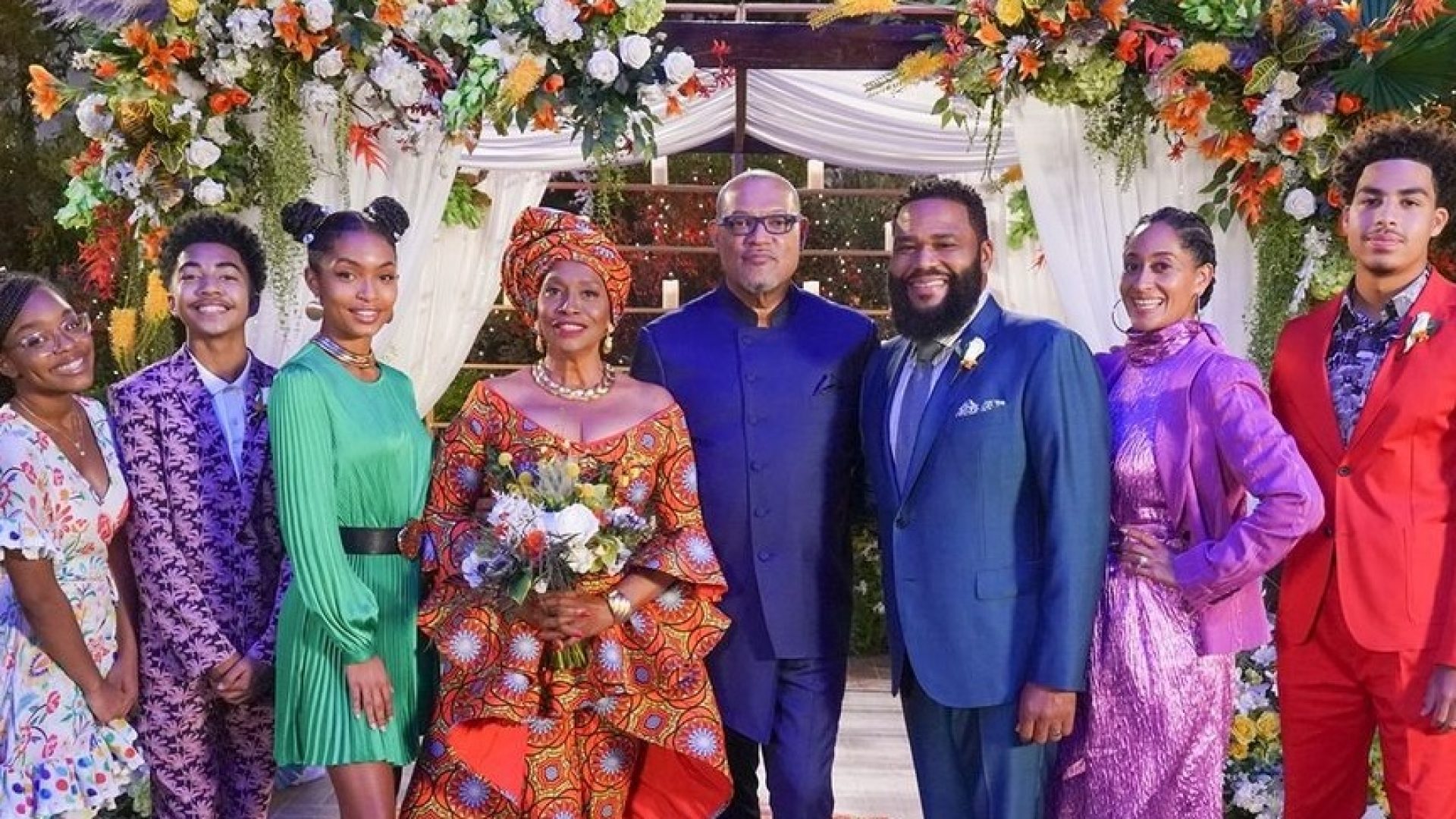 Kenya Barris Announces The Next Season Of 'Black-ish' Will Be The Last One
The Emmy and Golden Globe nominated show has generated multiple spin-offs.
The eighth season of ABC's black-ish will be the final one according to Kenya Barris, the show's creator.
"To ALL the people in the world I love, honor, respect and care for it is both exciting and bittersweet to share that black-ish has been RENEWED by ABC for it's EIGHTH… and FINAL SEASON," Barris wrote on Instagram. "In this day and age it is rare to get to decide when your show should come to an end, and we are grateful along with ABC to be able to make this final season exactly what we'd hoped for – and to do it with the entire and AMAZINGLY STELLAR cast coming back to close this chapter out with us the right way!"
Black-ish is loosely based on Barris' life and follows Andre (Anthony Anderson) and Rainbow Johnson (Tracee Ellis Ross), a suburban married couple often navigating the intersection of the personal and the political. Their four kids (Yara Shahidi, Marcus Scribner, Marsai Martin and Miles Brown) are also heavily featured engaging in various hijinks. Veteran actors Laurence Fishburne and Jenifer Lewis have frequent cameos as well.
Read our interview with black-ish star Marsai Martin.
The Emmy and Golden Globe-nominated show has generated multiple spin-offs: grown-ish (a look into the life of Shahidi's Zoey once she goes to college), mixed-ish (a flashback series about Rainbow's upbringing as a mixed child in the 80s) and soon, old-ish (Fishburne and Lewis' upcoming sitcom).
"This show has changed my life in so many ways and I am so proud of the conversations we've started along the way," Barris also wrote in his post. "None of this would have been possible without our audience and supporters, who have championed the show every step of the journey; allowing us to change not just the narrative of Black Families, but of Family, Culture, and the World in general."
Barris is also the co-creator of Tyra Banks' America's Next Top Model, the writer of the film Girls Trip and co-producer of Marsai Martin's Little.