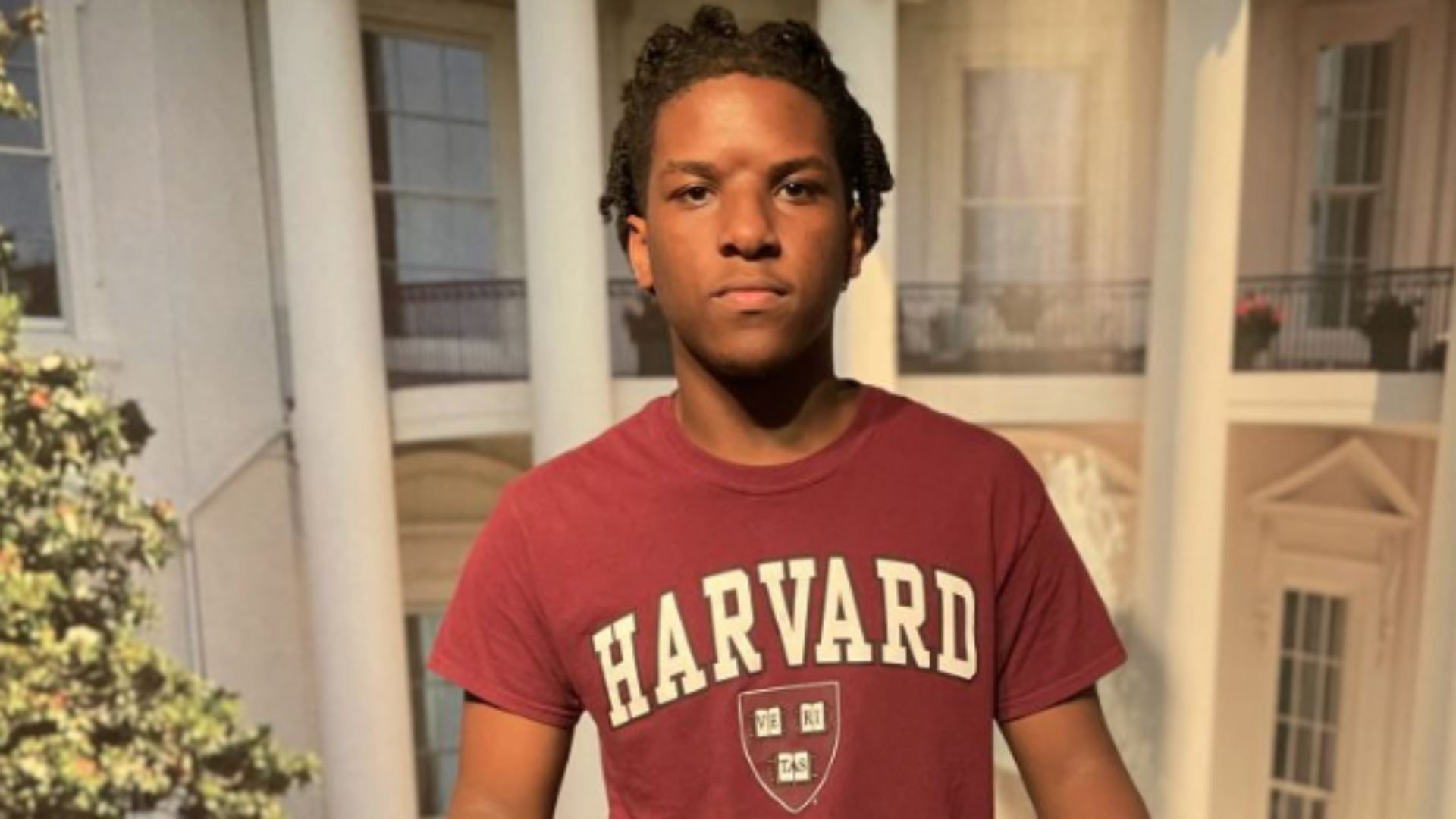 Teen Heads To Harvard After Becoming His School's First Black, Male Valedictorian
His name is Da'Vion Tatum.
Applying and being accepted to college is among some of the most stressful parts of high school. Da'Vion Tatum, 18, is making it look easy. After being named Westfield High School's first Black male valedictorian, Tatum is among the 3.43% that gets accepted to Harvard – and he's going.
Not only was Tatum admitted to Stanford, Princeton, Yale and Columbia, he received nearly $750,000 in scholarship funds, he said in an interview with Houston's FOX 26 News.
In addition to being a scholar, Tatum is also an author. In 2020, his autobiography, "Thriving in My Own Lane," was published. Tatum said he began writing the book when the idea came when he was just 13-years-old. As he attended high school, writing the book showed Tatum that the true purpose of it was to inspire others. "My story specifically can help other young Black men to know that just because society may say one thing about you, or there may be a stigma or stereotype that surrounds being a Black man, doesn't necessarily mean you're confined to that," he told FOX 26.
Meet Trinitee Stokes, the youngest student admitted to Emerson College in history.
In his graduation speech, Tatum said his class was one that will lay a foundation for those for those coming behind them. "A foundation where the path to our success is one of our own construction. And the utilization of our gifts extends beyond self-gratification and reaches the hearts of those around us," he also said.
Now, at 18, he's completed his first few weeks of college classes. Tatum plans on pursuing a joint concentration in biomedical engineering and government, he told FOX 26. His career goal is to, "operate at the intersection of engineering, medicine and law as a way to spearhead advancements in scientific innovation and social justice."
Photo credit: News Onyx