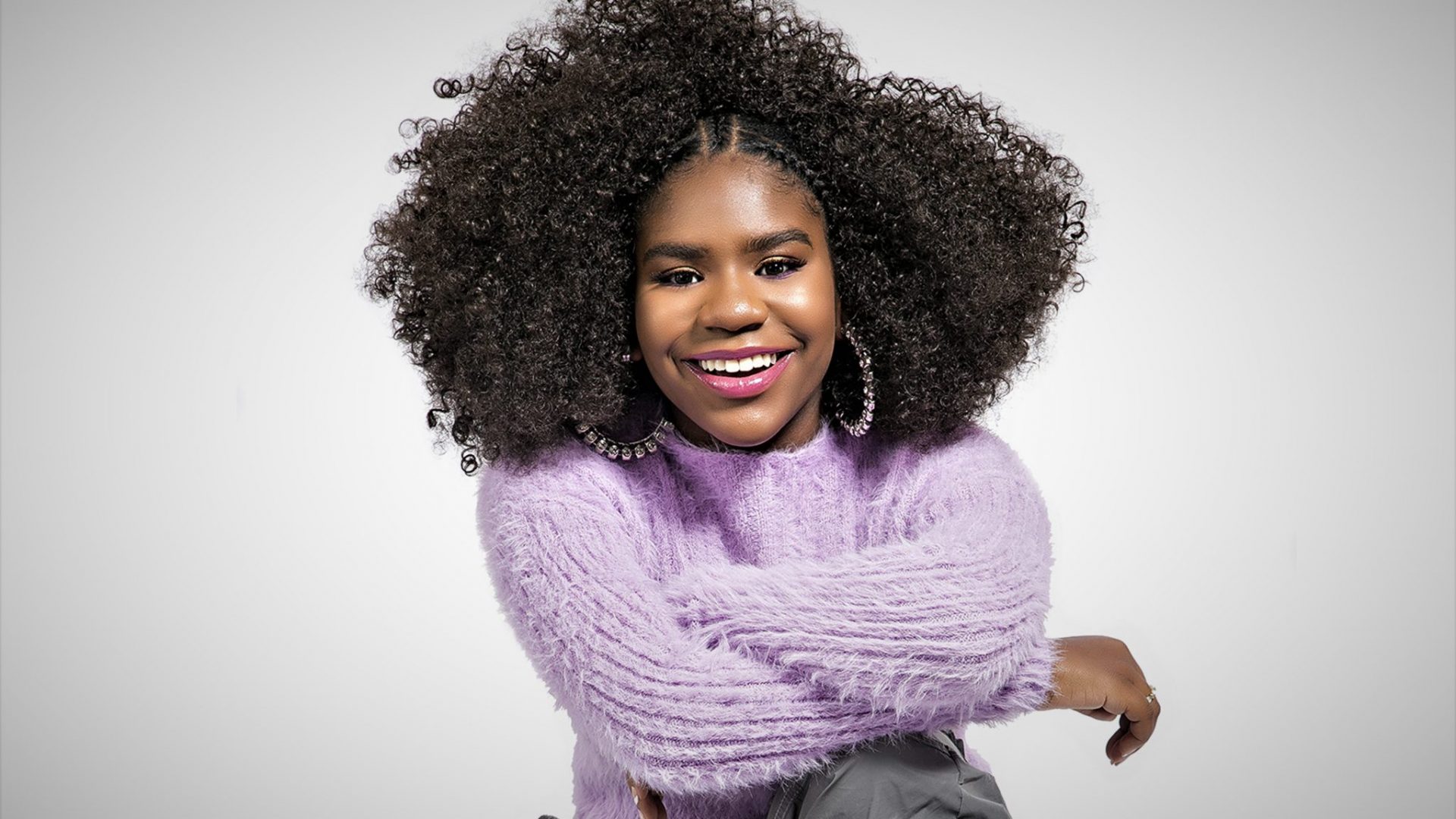 At 14-Years-Old, Trinitee Stokes Makes History As The Youngest Person In History Accepted To Emerson College
She will begin classes in the fall.
At the age of fourteen, actress Trinitee Stokes became the youngest Black person and the youngest enrolled student to ever be admitted to Emerson College! Stokes is a budding actress who appeared alongside Oscar-winner Zendaya on Disney's K.C. Undercover and ABC's Mixed-ish.
"We are enormously excited to welcome Trinitee to Emerson," said Lee Pelton, the president of Emerson College, in a press release. "She is a remarkably talented young woman in several dimensions, and I have no doubt she will succeed at Emerson." Stokes plans on majoring in Political Communication and minoring in Public Diplomacy.
Stokes has also appeared on the following television series: Dear White People, Snowfall and All About the Washingtons. She has also done voiceover work for Doc McStuffins.
In addition to her work as an actress, she is an activist who focuses on body positivity in young women. In 2018, she released a book, Bold & Blessed: How to Stay True to Yourself and Stand Out from the Crowd. It spoke to self-care and embracing who you are as an individual.
"Bold and Blessed is a book that really encourages young girls and young boys of all ages, to be themselves and to love themselves unapologetically and not to conform to fit in with the crowd," Stokes said in an interview with Urbanology."In that there's also some super fun things. I have some pictures in there, I have cooking lessons, I have hairstyles, trivia, Q&A.". Angela Bassett wrote the foreword to the book.
More of her work as an activist includes serving as the Global Ambassador for "Read Across Africa," an initiative that encourages literacy and raises funds to provide Kenyan children with books.
Stokes will begin her first semester of college in the fall. We are excited to watch her continue to shine brightly!