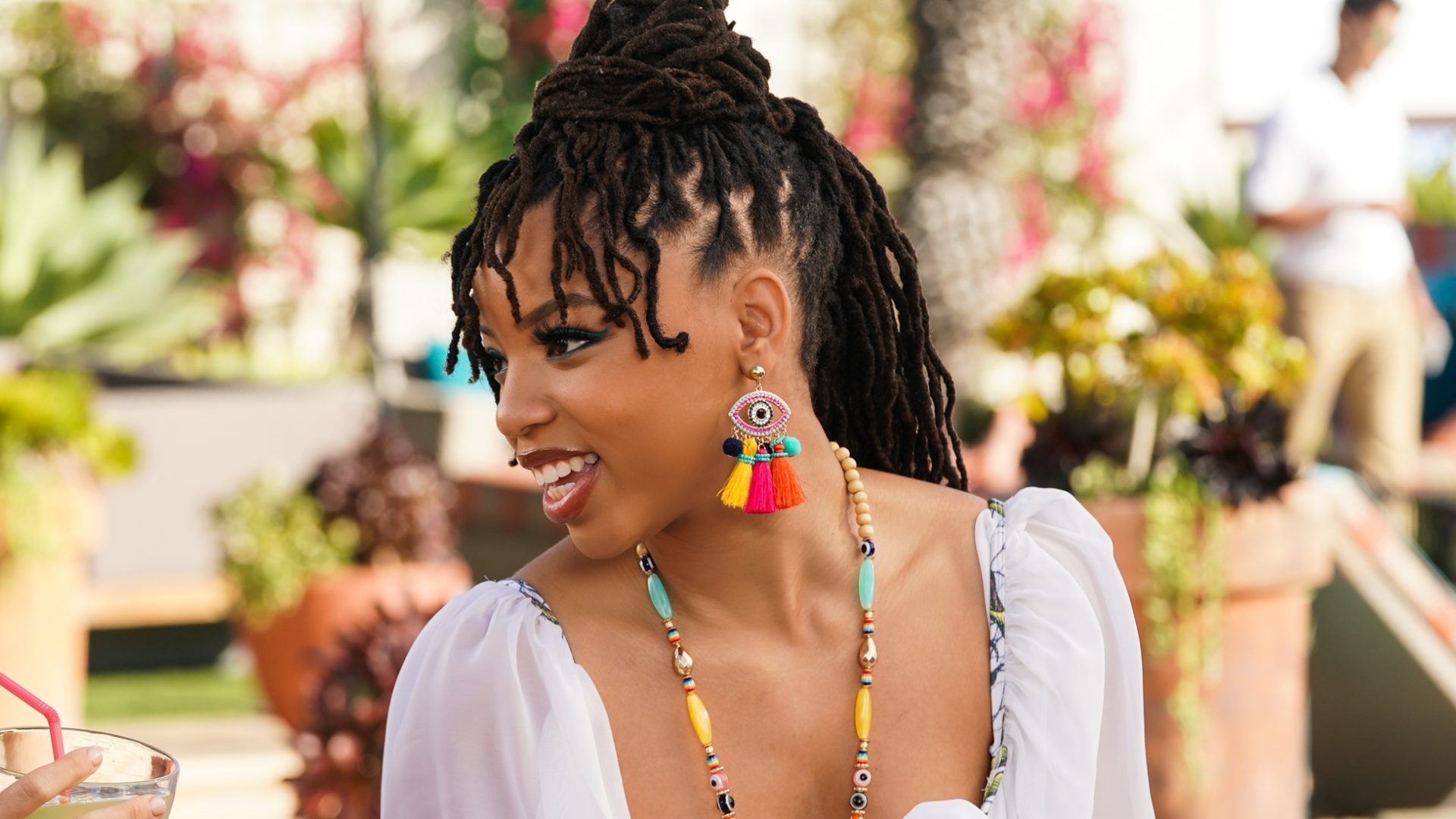 Freeform's 'Grown-ish' Cast Talks Senior Year Finale
Chloe Bailey, Diggy Simmons and Trevor Jackson talk to GU about season four.
Our favorite Cal U students are back for their senior year and this time with all-new plots, twists, and drama. While Zoey Johnson (Yara Shahidi) re-enrolls in school after life on the road as Joey Bada$$ and Indigo's personal stylist, the rest of the gang is readjusting to major changes in their lives that happened while she was enjoying life in the fashion industry.
Nomi (Emily Arlook) is getting acquainted with single motherhood, Ana (Francia Raisa) is dealing with a possible cheating scandal with her boyfriend Javi and track star Jazz (Chloe Bailey) is recovering from a double whammy of not making the 2021 Tokyo Olympics and her breakup with Doug (Diggy Simmons).
"We do what we do. Grown-ish, we got our finger on the pulse," Trevor Jackson excitedly told Girls United during a press junket. "Season four is my favorite for sure!"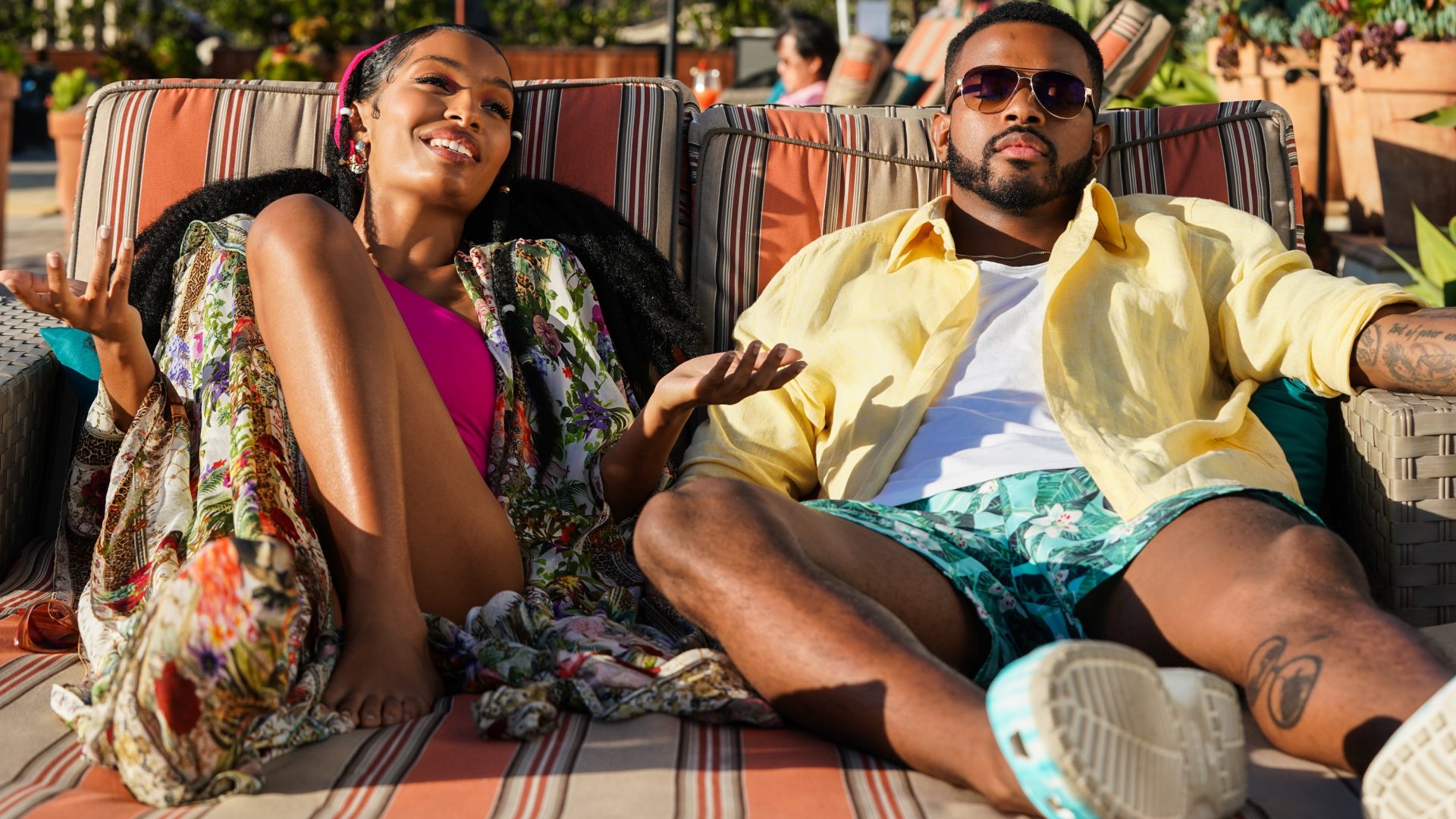 Watch the official Grown-ish trailer for the fourth season on ESSENCE Girls United!
Girls United caught up with the cast of Grown-ish to discuss personal growth, what to expect from this season, and how their individual characters have graduated from freshman year to seniors.
As a Black male in the industry portraying the Black Lives Matter movement and impact of police brutality in real-time, managing mental health for Diggy Simmons and Trevor Jackson isn't a stroll in the park. With their characters Doug and Aaron being vocal about the experiences of Black men from cultural appropriation to social media activism, Girls United gauged their thoughts on their experiences as artists on the scene.
"With art, we always reach for it to reflect life and to reflect the times. Thankfully we'll be able to look back at this show and see that it was a direct depiction of actually what was going on during these times, just how specifically got to staging protests and being able to see some of the things that you guys will," Simmons explained to Girls United. He continued to express his gratitude for the way that the show touches on the Black experience for Gen-Z and millennials in Grown-ish. "I just feel like the job was done so beautifully and the questions that we were asking each other on social media, 'Is there a right way to use your protest? Should a Black man approach his social media in this way or that way?'."
Jackson, who shares the same last name as his character Aaron, agreed that the experience was "very, very emotional," but told Girls United that he was grateful for the experience. "It was very hard at times to film," he admitted. Jackson referred back to Billie Holiday's "Strange Fruit" and how he had never truly listened to the lyrics of the song. When he did, Jackson described feeling "tears coming down" his face once he opened his ears to the true definition of the song.
"You numb yourself for a long time, even when you think about saving all these things. It just brought me right back while we were filming that, so it was super impactful for me. I just felt grateful to be a part of a show that talks about things like that," he continued.
Check out Trevor Jackson's exclusive interview with ESSENCE Girls United!
For Chloe Bailey, her character Jazzlyn Forster is going through a bit of a rough patch herself. After her twin sister Skylar (Halle Bailey) qualifies for the Tokyo Olympics and she doesn't, her world is spun upside down after everything she had trained for went down the tubes. Not to mention, her complicated relationship with Simmons' character Doug and a cheating grey area leaves things a little rocky before their trip to Mexico with the gang. When asked about how we're going to see Jazz's confidence rise again like a phoenix, Bailey encouraged viewers to give Jazz grace during this time of growth and healing.
"I wouldn't necessarily say Jazz is completely confident right now. She is really uncomfortable because she doesn't really know what excites her anymore," Bailey explained to GU. "She's without her sister. She's not sure the status of her relationship with Doug and she's really feeling a little bit helpless right now. I'm pretty sure that has to affect her mental health. We go on the journey with her as she figures out who she is and finds her voice, and through uncertainty, she'll find herself."
Click here for five (5) times Chloe Bailey proved herself to be a star in the making!
Missed last week's season premiere? Take a peek at what you missed and get a glimpse of Zoey trying to get the gang pumped up in Mexico!
Photo Credit: Freeform/Eric McCandless