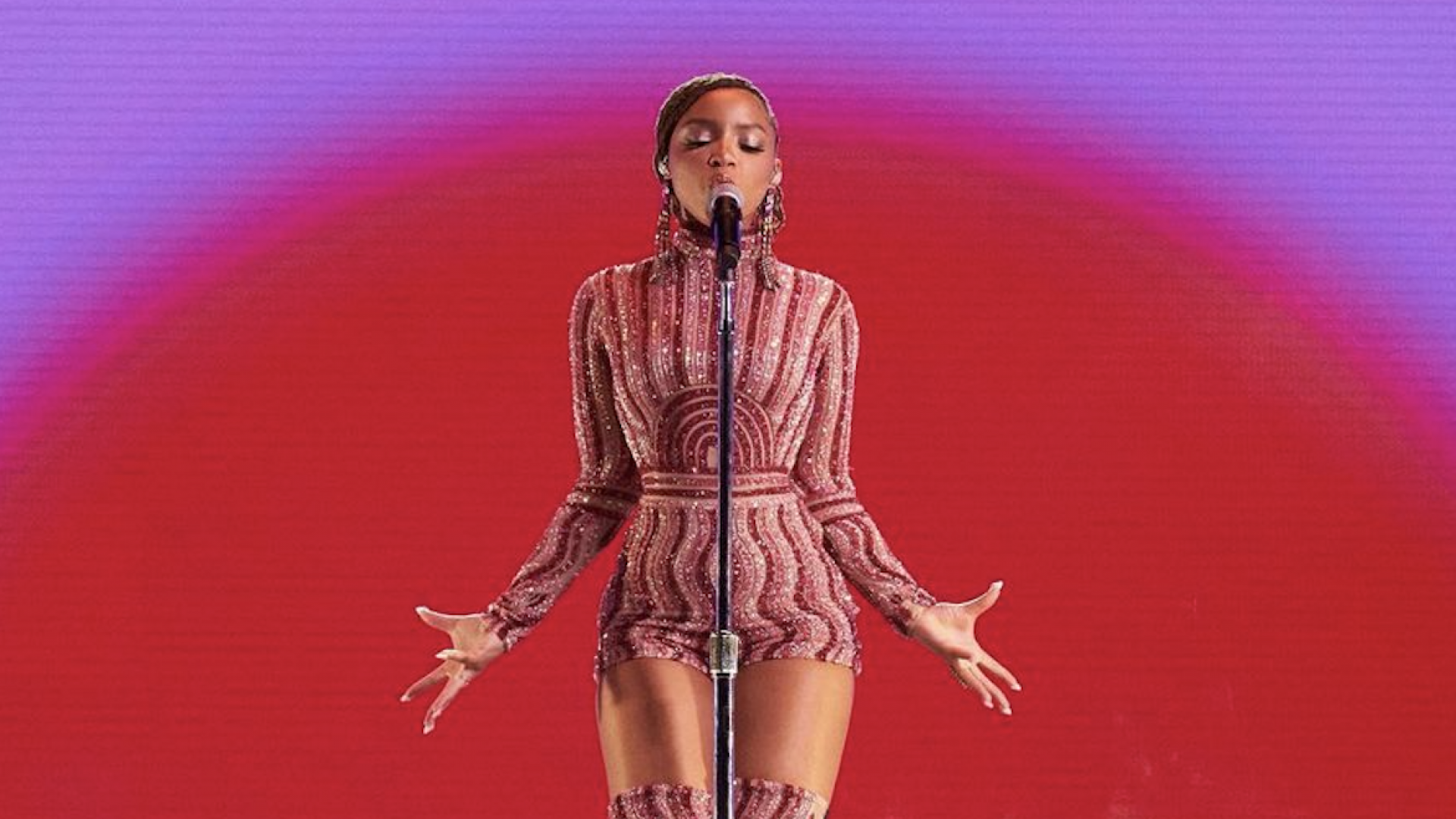 Watch Chloe Bailey Perform 'Feeling Good' On 'Good Morning America'
The 22-year-old singer made her solo debut with the song.
Chloe Bailey, 1/2 of R&B duo Chloe X Halle, performed solo today on Good Morning America in celebration of Black Music Month. Performing "Feeling Good," Chloe's vocal range and stage presence were the perfect pair to start our morning.
This is the second time Chloe has performed as a solo artist.
In an interview with Good Morning America, the Grown-ish actress talked about her rendition of the iconic song. "The performance was inspired by her spirit and her confidence and her honesty, and I worked incredibly hard to put it all together. I still have scrapes and bruises from all the rehearsals," she said smiling during the interview as she referred to her performance during ABC's Juneteenth special of Soul of a Nation.
"Feeling Good" was published in 1964 and was first performed as a part of a musical, The Roar of the Greasepaint — The Smell of the Crowd. It was famously covered by Nina Simone in 1965 for her album, I Put a Spell on You.
Fortunately, for those who follow Chloe Bailey on social media, we know that this isn't her first go-round at the game of cover songs. She has performed melodic covers of Rihanna's "Love on the Brain," The Weeknd's "Earned It," and a sung version of Cardi B's "Be Careful" from her debut album, Invasion of Privacy.
Chloe garnered traction on social media after the initial success of her cover of Yung Bleu's "You're Mine Still." Chloe's version, "You're Not Mine Still," earned nearly 4.3 million views – and counting – on her ins. This is just proof that she is, as the song said, "feeling good," as she should.
Watch her perform "Feeling Good" below.
Photo credit: Chloe Bailey