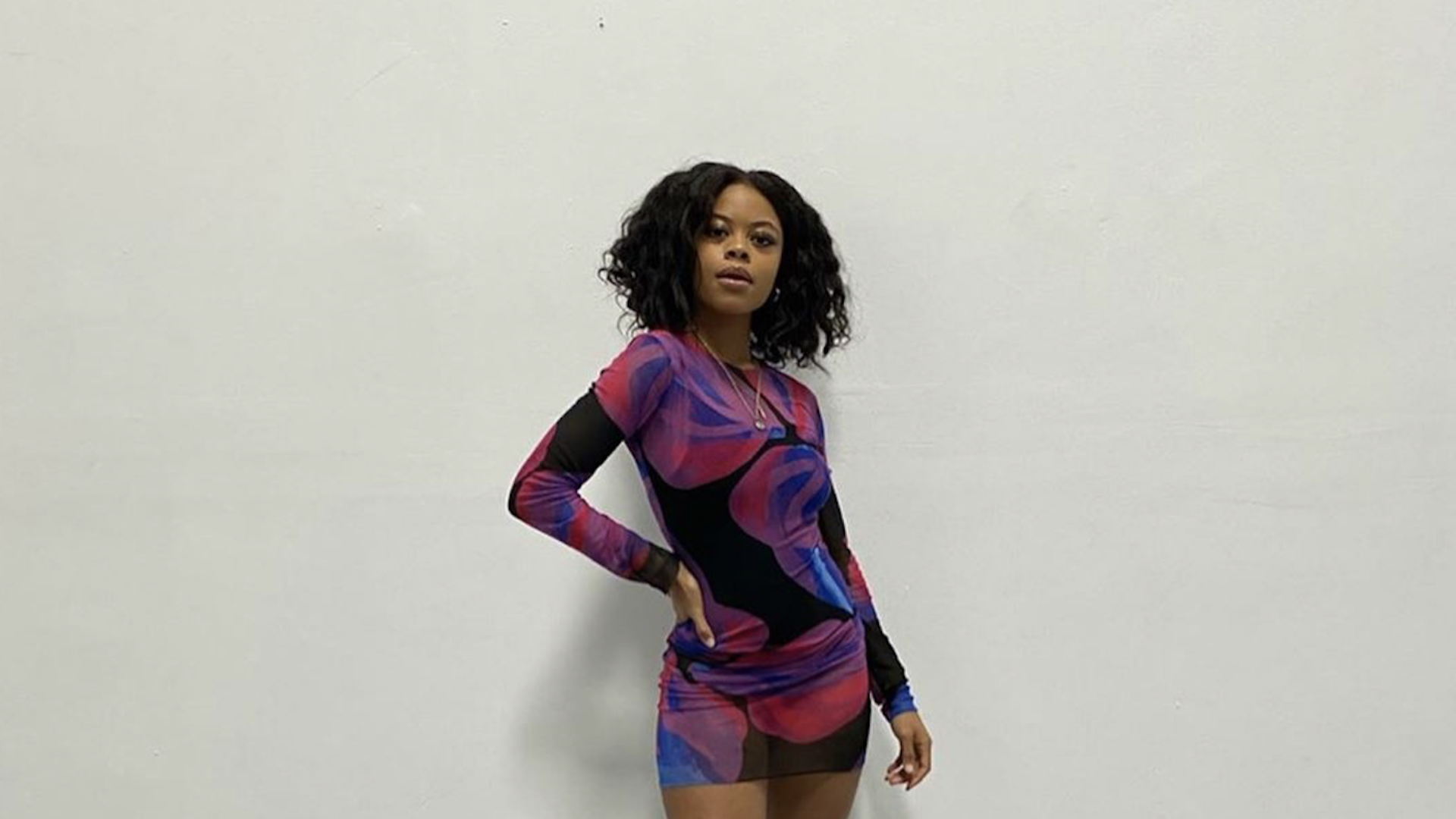 Say It Loud: Nandi Howard Is Determined To Make Fashion Talk About Police Brutality
Howard explains why she decided to call out the fashion industry for its silence on the killing of George Floyd.
Say It Loud is GU's newest franchise that will honor young movers and shakers across industries. In the age of social media, it's more important than ever that we use our voices to create change, and highlight the young Black women doing so. Our first interview is with Essence's own, Nandi Howard.
Who she is: Nandi Howard is the Associate Fashion Features Editor of ESSENCE. She works in both digital and print.
Why she's inspiring: Fed up with fashion outlets' refusal to talk about the killing of George Floyd, Nandi fearlessly tagged several of the guilty brands on Instagram, and talked about why their silence was offensive. After using her voice, each publication she listed rolled out social posts in solidarity with the Black community.
Words of wisdom: "Never be afraid to speak your truth no matter what industry you're in," she says. "The guilt of not being apologetic can lead to so many mental health challenges that prevent you from excelling in the work place."
Read our full interview with Nandi below.
Nandi Howard, 24, celebrated one year as ESSENCE's Associate Fashion Features editor on June 3. She's also celebrating another milestone — the realization that she is an activist.
Since her arrival, and before, Howard has been focusing on Black fashion: its innovators, the hottest trends, and addressing slights from an industry that's often accused of blatant racism. She's managing to use her work as a means of activism (which has proven to be critical as writers understand the responsibility of record-keepers,) but she doesn't consider herself to be a typical advocate.
"I never thought of myself as having a 'voice,' Howard, a DePaul University graduate with a B.A. in journalism, said to GU. "If anybody knows me, I'm on Instagram joking. [But,] I don't have a problem calling people out." And when she calls someone out, she doesn't hold back.
On May 30, she decided that she had had enough of fashion's silence regarding the state-related deaths of Black people. She began her Saturday morning highlighting which large, celebrated fashion brands hadn't yet posted about George Floyd, or the Black Lives Matter movement.
Howard's words held weight, and were rooted in history, too.
On June 2, Business of Fashion (BoF) wrote, "When the Black Lives Matter movement became a part of the US's national discourse in 2014, fashion remained mostly on the sidelines, leaving the public posturing to media pundits and political candidates." Though BoF was ironically one the publications spotlighted by Howard for their social media silence, the fact remains that fashion as a whole was quiet during the early phases of Black Lives Matter. Over 5 years later though, its more than out of touch to not speak — its dangerous, as it supports the message that "hushing up" (and possibly waiting for things to blow over) is an option. But it's not.
"It's just disheartening to see the publication that I work for was the only one going hard," Howard said. "I have friends that work in [media,] and to wake up and … know that their publication can't represent them, or represent their community, it just didn't really sit well with me."
The decision to rally for change in fashion, and stand up for her fellow writers and editors, was a bold move. Yet when you consider fashion's exclusionary practices, yet its dependence on Blackness, you'll understand why it's a necessary one.
For years, designers have been criticized for taking trendy claws at Black culture, and for seemingly capitalizing on outrage, too. In 2016, Marc Jacobs found himself in hot water after sending white models down the runway in faux locs. Jacobs fired back on his personal instagram account by saying, "Funny how you don't criticise women of colour for straightening their hair."
Another one of the most memorable high fashion gaffes came last year, when archivist Rashida Reneé called out Gucci for producing a sweater that looked like blackface. The sweater was promptly pulled from stores. Though the collective anger was taken seriously by a nearly 100-year-old brand, it's always upsetting when you realize that an industry which uses Blackness as inspiration simply cannot move in a way that honors Black people.
And this is exactly why Howard's rallying cry is so important — because it's time for a change.
"To see brands reacting to what this girl from Houston said? It's like what, y'all know me?," Howard said, clearly surprised. Yes — they see you, Ms. Howard, and so do we.
Photo credit: Instagram