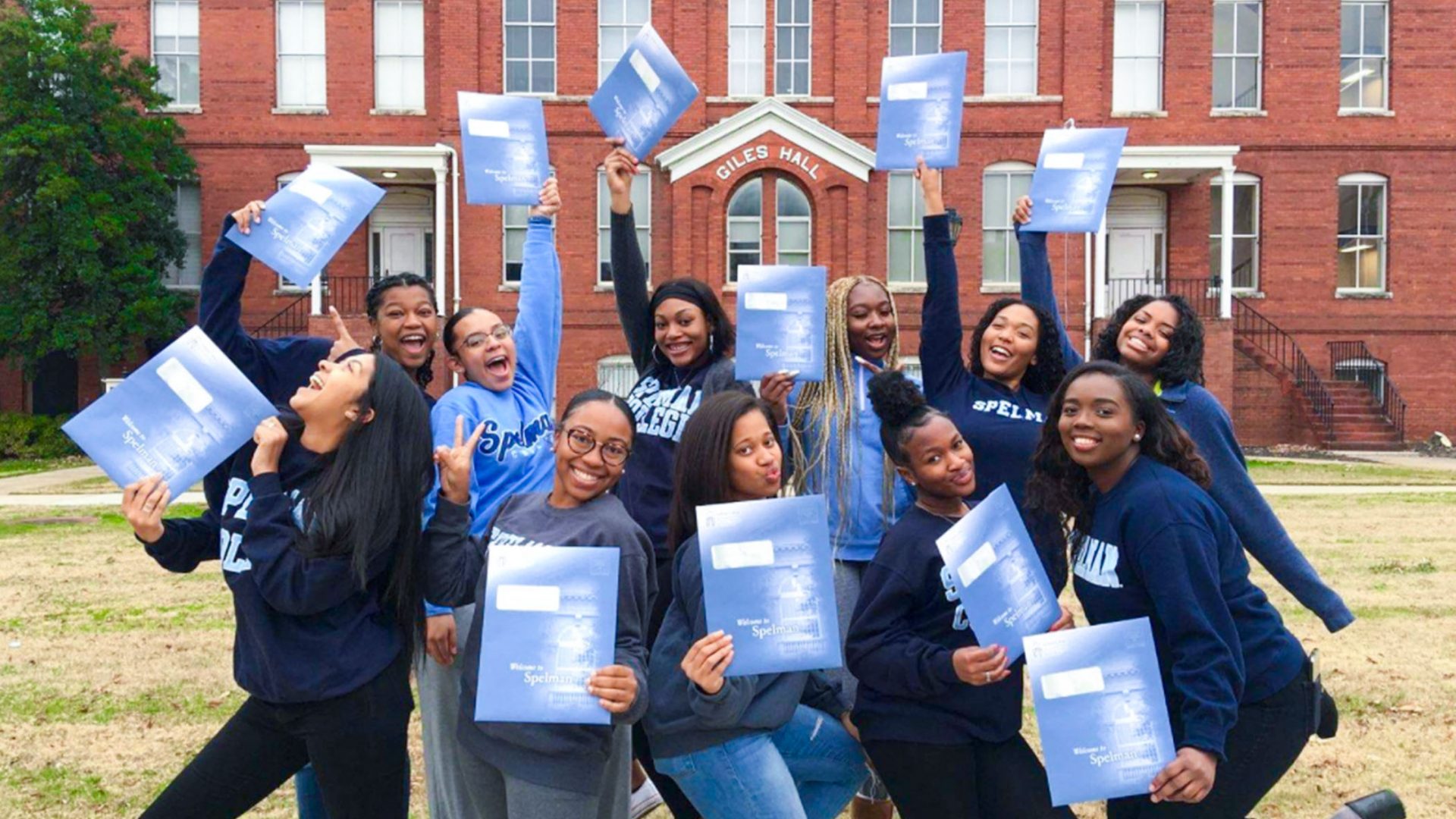 Spelman College Hits Record-Breaking Applicant Milestone
The admissions keep rolling in!
Who said that a pandemic would stop the Black youth from pursuing higher education? Certainly not Spelman College.
According to a press release from their official website, Atlanta-based historically Black college/university (HBCU) received more than 11,000 applications for the 2021-2022 admissions cycle, making it the largest number of applications since its foundation in 1881.
Spelman College President Mary Schmidt Campbell, Ph.D. expressed her thoughts on how the school's admissions spike is a reflection of its reputation as a trusted institution for Black women to position themselves as leaders across a variety of industries.
"Our admissions team has done an excellent job of sharing our stellar outcomes with prospective students from across the nation," said Dr. Campbell in the press release. "We are excited that these bright young minds are seizing the opportunity to experience our unique liberal arts education by applying to Spelman."
Chelsea Holley, interim director of admissions, also added a statement into the press release about Spelman's applicants' trajectory since 2014 and the applicants' "urgency" to support HBCUs. "From founding inaugural Black student organizations at their high schools to advocating for voters' rights in the 2020 presidential election, this applicant pool has been civically engaged, committed to leadership, and dedicated to the very mission of Spelman College," said Holley.
Holley continued: "Students are drawn to Spelman because of its strong programs and its legacy of producing inspirational leaders. The story of Spelman is one that invokes pride, belonging and historical significance."
Photo Credit: Twitter/Spelman College