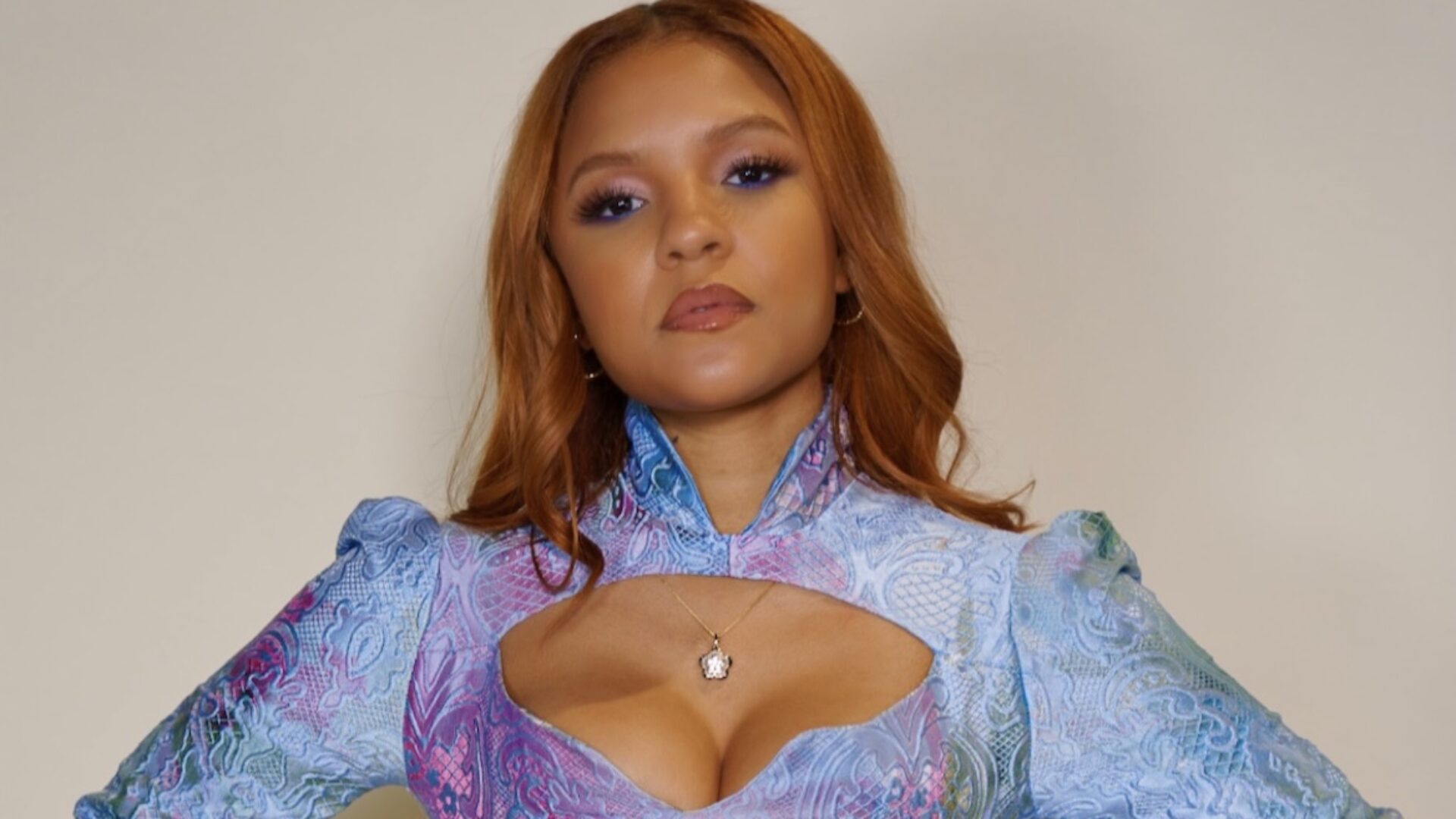 Madison Star Brim And The Legacy Of Black Sartorial Excellence
The 22-year-old Howard University graduate is the daughter of iconic stylist and designer, Misa Hylton, and is bringing her own flavor to mainstream style.
Madison Star Brim is fashion royalty.
Her mother, Misa Hylton, is the style architect behind some of the most memorable looks of 1990s, including Lil' Kim's breast-baring purple one piece from the 1999 MTV Video Music Awards. So Brim, a 2020 Howard University graduate, is adding to the lineage of Black glamour.
In 2019, Brim served as the chair for Howard's yearly Homecoming fashion show. She also has her own fashion brand, Madison Star Couture, and has worked alongside her mother on shoots for Paper Magazine, as well as the video for the City Girls' "Twerkulator."
"I want women, especially when Black women see my brand, to know that there's a woman behind the brand that is thinking for us, that is prioritizing us and re-imagining what luxury means for us and our community," Brim, 22, said of her emerging fashion venture. "[T]hey love to use us and then marginalize us after that inspiration is all used up…With Madison Star Couture, I want to break down those walls and prioritize us, have us at the center. And I mean, we already are."
From sitting in on the mid-2000s zeitgeists that were videos styled by her mother, to co-hosting fashion camps, Brim is the poster child for being a student of the game. A vital lesson she's learned throughout her schooling? Intention.
"[T]he reason why I believe [Misa Hylton's] been so well received over all these years, despite any challenges or setbacks is because of her intention and what she wants to contribute and what she stands for," Brim said of her mother. "[I]n the legacy that I inherited through her, that's it and that's all. That's the foundation of everything else, whether you're working with a huge name, like a Missy Elliott, or you're creating legendary looks for up and coming girls, like the City Girls, who are solidifying their place in this industry. It's like, What is our intention? And what are we doing this for? [T]hose are the things that are really special to me and to her and that I've learned from her."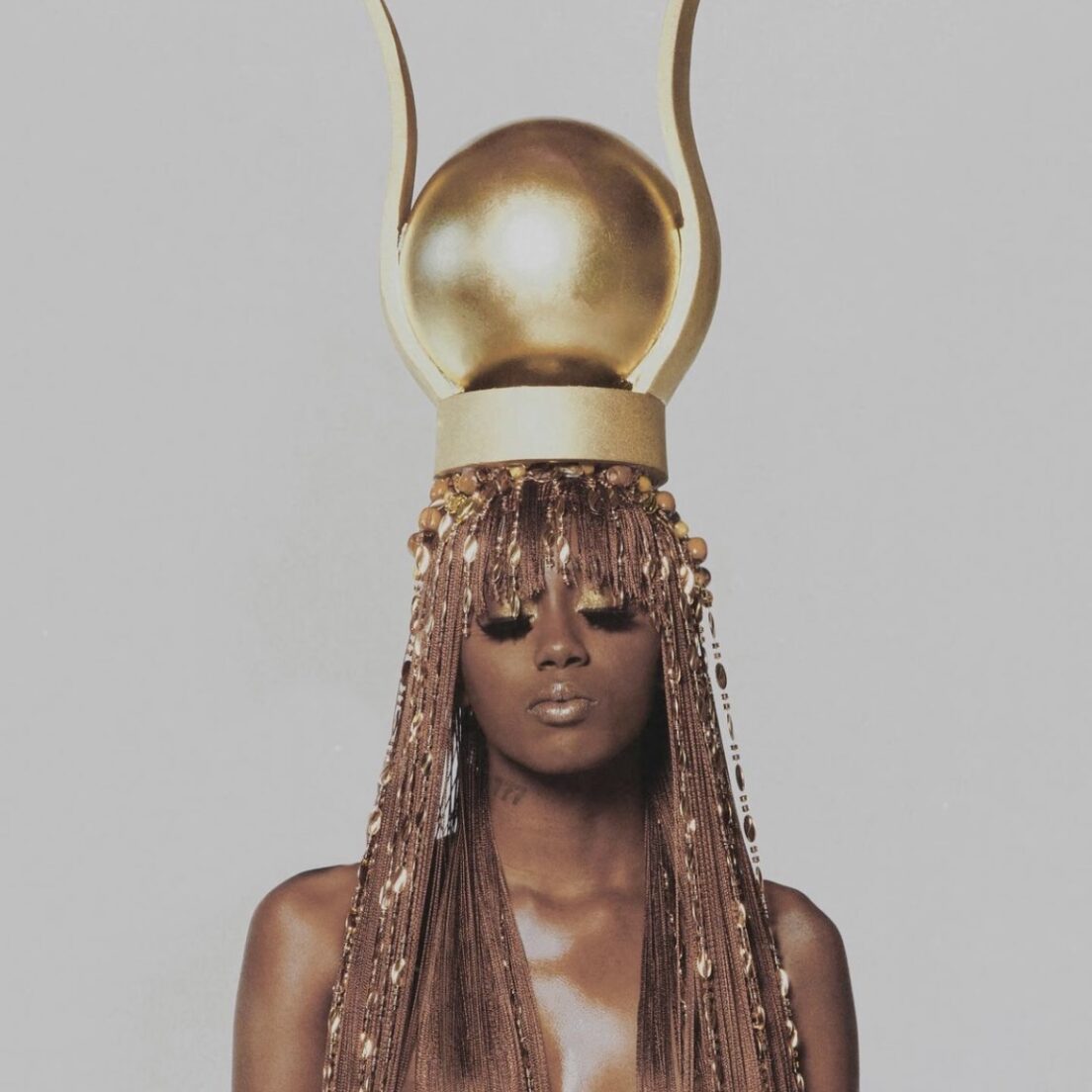 Flo Milli for Paper Magazine, 2020. Fashion direction and styling: Misa Hylton. Photography: Canon.
With all she's gleaned, Brim is looking to build an empire of her own; towering on the foundation of Black, progressive social ideas and style as an extension of self.
ESSENCE GU: Talk to me a little bit about what you studied while you were at Howard University.
Madison Star Brim (MSB): So at Howard, I originally entered through the school of communications. And I was studying journalism because, in my mind, I wanted to have my own TV show that only talked about Black views and Black-related topics. So that was one of my dreams. As I continued my journey through Howard, I realized that I would not get up every morning to go to class if I was not doing something that I was absolutely, 110% passionate about. And that is when I decided to transfer into the school of fine arts and get my degree in fashion design. From there, I continued to study fashion, and I graduated with my degree in art and concentration in fashion design.
ESSENCE GU: Did any of the lessons that you learned while focusing on journalism spill over into what you're doing now?
MSB: [I]n my nature, I'm a storyteller and I like to look at things from a bird's eye view, if you will. I like to see the complete context because nothing is ever one dimensional. I think fashion has this unique way of telling stories through art that people wear on their bodies.
I think that journalism and having that foundation was fundamental in me bringing that lens into how I create designs for artists and how I work with my mother and those in her brand and her legacy. Because we're able to look at things from many different angles and see the full picture of a person, as opposed to maybe what's popular about them in the media or what they're known for, except we're pulling on the heartstrings to birth something completely new.
ESSENCE GU: I [also] wanted to know about the role you played in the 'Twerkulator' video for the City Girls.
MSB: So my mom comes to me, and she's just like, Missy is talking about doing the 'Twerkulator' video. They want me to style it. And I was wondering if you wanted to work on it with me." And of course, I'm like, 'Absolutely.'
I was one of the girls on social media that was like, 'Free the song! Free the song!"
I was so ready for the record to come out and it just seemed like divine timing and just alignment, if I'm being honest. And it's so funny how the things that we're passionate about can just somehow fall into our lap. And as we're creating, we get the treatment, of course. And I see this wonderful idea of the ladies on a clock. And I'm like, 'Oh my God. This is so dope.'
I'm having these sketches and ideas that just come into my head. I'm like, 'It would be really cool if we did something similar to an optical illusion.' So they would be in checkered Haan suits, black and white. I looked at the idea from there. I sketched out this idea for the girls, I shared it with my mom and she loved it. It was so amazing just to have her support. It really took a leap of faith. And of course, we were working on styling the other looks. Missy is such an expansive creative. I think that she wanted originally to have about six or seven different scenes.
A moment of true pride for me was seeing JT in the outfit that I designed with the lights, and then also seeing them in the BET looks, which inspiration was taken from what we did with the video. I thought it was awesome. And I also wanted to really speak to the fact that it was a team of people. I was able to work with this awesome group of designers called the Neon Cowboys.
Read our interview with Asia Hall, the founder of Neon Cowboys.
ESSENCE GU: Yes. I love Asia.
MSB: Yes. They're just amazing. And also, the Misa Hylton Fashion Academy is a team of strong women of color who get the job done. Every time. We have this joke — it's where dreams come true because we're just pulling things out of thin air. [I]t was just an honor to be a part of the team and for them to all believe in my vision to have my mother's support.
ESSENCE GU: We sat down with the City Girls recently to interview them for Essence Fest and they were really excited about the costumes they wore, particularly at the BET Awards and how tech was able to be looped into that….So it was really cool to see all these different worlds coming together for this one big moment that's been over a year in the making because I think they cut that record maybe two years ago.
MSB: Absolutely.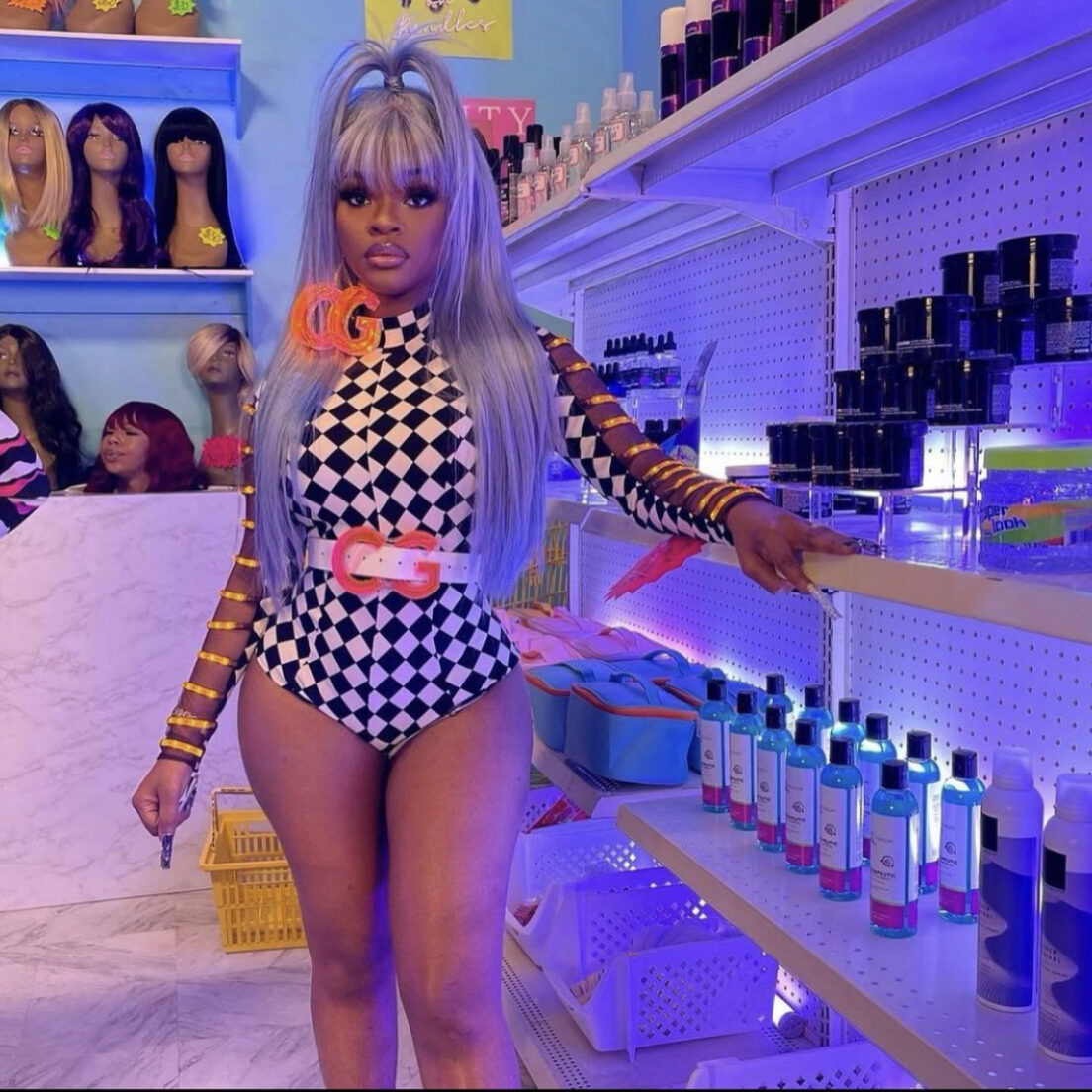 JT of the City Girls, on the set of "Twerkulator."
ESSENCE GU: Anyone who's dug in the archives of hip-hop fashion knows [about Misa Hylton.] And I was wondering if there are any childhood memories that you have of her big celebrity style moments?
Well, there's so many moments. One thing I will say, one of my favorites is being on the shoot of the "Let It Go" music video with Keyshia Cole and Missy [Elliott]. And it was just awesome. That was really fun because I got to see and fully understand, I was about eight years old at the time, how this stuff works.
It's little things like that that are really awesome, but it also speaks to the hard work because it's glitz and glamor to the people on the outside. But I remember my mom actually working and leading a team and having to be decisive. And even now, to see her in these spaces, of course, as an elder and as even more of a leader and even more of an embodiment of an icon and a powerhouse, it just is amazing to me because there's so grace and so much…clarity. So every moment becomes even more enriching and there's just so many more to come.
ESSENCE GU: 'The Let It Go video,' specifically for me, was kind of my introduction to YouTube. I remember Missy in her blazer and the Chanel shirt. So it's so cool to know that your mom was pulling the strings because she's had such a hand in just shifting culture and particularly what we think of when we think of mainstream Black acts. So yeah, it's an honor always to witness the work that she's done and the work that you're doing now.
Who are some of your dream clients?
MSB: Oh, girl. I'm so glad you asked me this. I absolutely am in love with Doja Cat. I love her. She's so creative. She's going to give you every different look in the book. And I just would love to work with her.
Another dream client of mine is probably Lady London. She's an up and coming rapper. She's so dope. I mean, lyrically, spiritually, intellectually. And she's also a Howard alum.
Another dream client of mine is Megan Thee Stallion.
I really love all the rap girls…I really want to work with all of them. Cardi B. I would love to work with Nicki. Of course, Lil' Kim. Even the girls like Yara Shahidi—I'm just so inspired by her.
And for me, what Madison Star Couture means to me is celebrating the dynamic nature of Black women.
ESSENCE GU: I've heard styling is this really delicate balance of sharing what you think would look cool on [a person], but also kind of getting them to step outside of their comfort zone and the looks that they are known for. So how do you approach that balance?
MSB: I'm a Scorpio. So I'm very strategic, pay attention to everything. I study my clients. I do. I need to come into your world. And then I also, in the meeting of the minds, I also seek to elevate whatever it is that that is brought to me creatively through our conversations. So seeing what… I think it's about really seeing that person for who they are, and then also encouraging them through the fashion to see all else that they can be.
But then you also, as a designer and as a stylist, have to have confidence in your work because there's just certain things that we just know because this is what we do every day. So on the back end, it's like, \'Okay, I see that you may wear elements of this, or she may be inspired by things like this.' Even with JT, as her style has begun to shift… " That's what inspired me to take that look to the next level because I felt like it spoke to where I could see her going, where I could see them both going, but JT was the one who wore the look.
ESSENCE GU: So in watching your mother over the years, to you, what have you learned is important about growing with your client?
MSB: I would say number one, being able to be flexible. Because we could be two days out from something, and it'll be like, 'Alright, we want to do this, this, and this because we don't like this, or it's not sitting well here.' Things get changed up fairly quickly in this industry.
Something else that I think is very important is privacy. There's things that you're going to see, especially in fashion, because you're so intimately working with people, their bodies. You're going to learn things about people that they may have felt insecure about or things that maybe reveal to you just being in those spaces because there's not a lot of privacy when you're adjusting people. And it's important to keep that respect for the client.
ESSENCE GU: What are some of the changes you noticed as it pertains to Black mainstream fashion in recent years, in the past five years or so?
So number one, we have to just discuss Kerby Jean-Raymond because he is one of the lights of my life. Every time that he releases a collection or uses his voice or does a collaboration, I'm just so inspired. And I think that he has been one of the Black creatives that has spearheaded re-politicizing fashion. Because as we know, fashion has always been a political statement for Black people. So I think that we see a wave, that was started by him in 2015 with his I Can't Breathe collection, that has spread like wildfire through mainstream fashion. And now we see amazing brands like Telfar and there's…Brandon Blackwood and other designers that are coming up that are prioritizing their people. I mean, I can obviously say that I'm one of those designers.
Something else that I've seen too is just this freedom for Black women that I'm just enjoying and loving. And it's just this openness. And it's almost like the '70s meets the future. It's like we're pulling inspiration from the past and just [mov]ing it forward. And there's no rules, and there's no, 'You can't do this or that.' We're really all thinking outside of the box.
Photo credit: Source