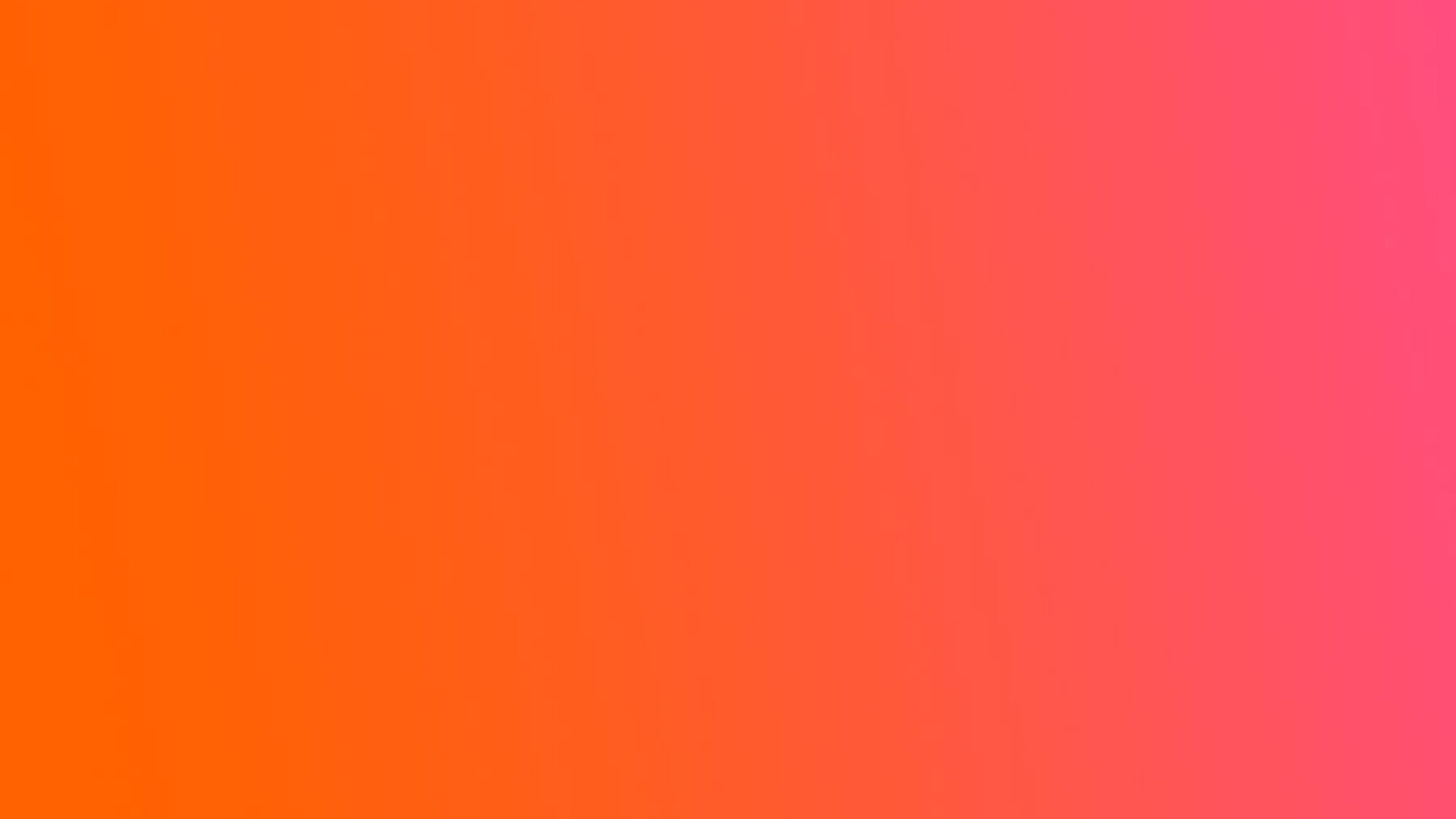 Here Are Your Leo Season Horoscopes ✨
Our astrology writer broke down what you can expect in the coming weeks.
This summer, it's lit sis—quite literally. From July 22 to August 22, the sun shifts into fiery Leo and we can expect nothing less than main character vibes from the girls. Leo, the fifth sign of the zodiac, highlights self-confidence, pleasurable experiences and most importantly, reclaiming Black joy.
With Leo being ruled by the Sun, it's time to shine the light and allow our inner-child to come out and play. If 2020 taught us anything at all, it's that, yes we can save society as we know it, but we as Black women need to save some of our magic and pour it back into ourselves.
To hell with the 'strong Black woman' narrative! Allow this Leo season to inspire you to rewrite your journey. Yes, you can experience working the job of your dreams, while simultaneously meeting the love of your life—you don't have to choose between the two.
Just as the sun enters Leo on July 22nd, Venus, the planet of love, harmony and finances, enters grounded, practical Virgo. Venus in Virgo requires us to refine self-preservation. How much of your time and attention do you easily give to others? When's the last time you asked for help versus taking on more than you can bear? Venus in Virgo makes it crystal clear that you cannot pour from an empty cup.
This Leo season shows us that with a disciplined approach, both work and play can co-exist. Any passion projects you've previously committed to, you now have an increased sense of focus and energy to see them through. Be sure not to give into to the impulsive energy of fiery Leo and take on more than you can handle. Quality over quantity, sis. The same goes for who you spend your time with. As much as you wanna be outside this month, pay close attention to who you keep in your circle. Not everybody is around you for you, but rather who you know or what you do.
Overall, ask yourself what the younger you have to say about who've you grown and evolved to be today. Let that motivate you.
Keep scrolling for individualized horoscopes.
Aries
Pick your head up, your crown is falling, Aries. You look so beautiful when you smile and let love in. Little do you know your crush is crushing right back on you.
Since Cancer season, you've been exploring the pieces of your heart that needed some TLC. Leo season asks you to now let your heart live out loud. Love is all on your mind now and all the romance is coming your way. Don't make the same mistake of letting the one you truly love and desire get away again.
While you're in the midst of your healing girl summer, your mental and physical health is calling for your attention as your inner work is also a main priority this month. You might find yourself contemplating therapy—do it. TherapyForBlackGirls is just one click away, sis. At first you might feel unaligned with trying to get your sh*t together. It won't happen overnight, so take it day by day. If you make a promise to yourself to journal each morning or take a walk on your lunch break, respect your body's needs and stick to it.
Read our piece of the importance of setting boundaries.
Taurus
What would the younger version of you say about the woman you're becoming today? Allow space for your inner child to co-exist in your world today. It's ok to let your guard down and let love in, Taurus. Let your fears of showing the world the real you behind closed doors fall to the waist side.
The way you show up and express yourself this Leo season will set the tone for how you heal any childhood traumas that made you believe you had to dim your light. Be loud, be bold, and be proud of the foundation that you've been able to build for yourself today.
Rest is essential to putting your best self forward, Taurus. You've done plenty for your family. It's ok to say no and be more attuned to the beat of your own drum. Whether you're ready to leave home or ready to invest in making your space your safe haven, make sure it brings you joy.
Gemini
Off rip, you should know that you're 100% THAT GIRL. And everyday you wake up this Leo season, let that be an affirmation you tell yourself in the mirror. I hope you're ready for the streets, because you're about to be outside, having the time of your life. Enjoy going with the flow and say yes to all the invitations to get dressed to the T and and talk ya sh*t. Some of the best moments of your life are ahead this season.
While you're enjoying your hot girl summer, be sure to check in with yourself from time to time. It's easy to get caught up in the hype, but stop and ask yourself, "How's my heart today?" If it's not in right space, don't force yourself out of your comfort zone. With your 4th house of home and your roots being highlighted this month, it's time to start putting a plan in motion if you're thinking about relocating. Throughout that process, remember not to settle— you deserve your dream apartment!
Cancer
As you reflect on your birthday season, notice how much more of a priority you now make your self-worth and self-value, Cancer. Can't nobody tell you a damn thing on how to dress, show up for yourself and show up in the world. Speaking of fits, this Leo season you're channeling your focus on your finances and draping yourself in the finest pieces—simply because you deserve it.
Telfar, Pyer Moss, Tier NYC, whichever floats your boat, remember that when you look good your feel even better. It's all on you to redefine what luxury means to you. Whatever that may be, make space for that daily.
While your birthday season was full of self-revelations with a mix of fun, get ready to prioritize more fun this Leo season. Call your girls, make plans, go out for date night, do all the things. Just be sure not to overbook yourself. You can't be everywhere at once, boo.
Leo
Que 'Ratchet Happy Birthday' by Drizzy. Happy Solar Return gorgeous! During your season, everyone is going to see you as both eye candy and soul food. It's up to you to decide whether or not you'll let your favorite bae(s) get a taste. Notice how much you've matured from this past year. You are not the same girl you were just 365 days ago. Your self-worth is of the utmost importance. So much so that when you feel let down or disappointed in others, you give yourself space to feel your feelings in the moment before impulsive responding.
You now speak with conviction and easily draw necessary boundaries to protect your heart and peace. And the best part is that you're moving in direct alignment with your purpose, even if that feels slightly unclear at the moment. You're doing amazing, sweetie.
With maturity comes discipline and learning to ground yourself when you're on your high-horse. You should know what you deserve to live a life of luxury—but at what cost? Don't forget to keep your finances at top of mind when celebrating and splurging on yourself all season long. We're now thinking about long-term investments and how you can fully support and sustain the luxurious future you envision for yourself. Set a budget, change your lifestyle to mirror that and notice where you are financially in 2022 during the Leo full moon. Remember: you are a money magnet and money abundantly flows to you. You gotta spend some, to gain some. Now go out and turn all the way up, sis!
Read this piece on how Gen Z girls can seize control of their finances.
Virgo
How you gon' win if you ain't right within, Virgo? During Leo season, it's time for you to channel all of your time, focus and energy on yourself holistically. Your body's a temple. Pay close attention to the signals your body's sending you. When you're tired? Rest. Frequent headaches? Unplug from the world and hydrate. Leo season marks the beginning of your healing girl summer.
With the planet of love, beauty and romance resting in your sign all month long, you'll get the most out of pampering yourself and getting beautified no matter the occasion. When it comes to dating and romantic affairs, you're setting the bar high. If someone doesn't value your time or make you a priority, you'll have no problem moving on. You admire someone who notices the little things about you and compliments you on the things that took you over an hour to put together. All eyes are on you and you'll most certainly have options to choose from. Just be sure not to overbook yourself with too many dates and neglect your me-time. Enjoy baby girl!
Libra
Stop, take a moment and smell the roses, Libra. Just last year, you had an exhaustive list of all the goals, aspirations and dreams you wanted to make your reality. Now, look around—you did THAT. This Leo season, don't feel pressured to keep grinding yourself to dust. It's ok to bask in all your accomplishments thus far without thinking about the next thing to check off your to-do list. If you're feeling like you've never gotten a moment to just breathe and stand in the sun, give yourself that. Stop letting this false fear of failure hinder you from living in the moment. Enjoy it all while you can!
Leo season will also encourage you to have greater patience when it comes to your dating life. Perhaps dating feels a bit lackluster or it's time to move on from your current situationship. Stop carrying the emotional baggage of others and tap into your own truest desires. What do you feel is missing in your relationships? How can you, yourself, fill the void? Remember, you are the love of your life.
Scorpio
Things are moving right along for you this month, Scorpio! When it comes to your career and doing the work you love, you're exactly where you need to be. There is an influx in opportunities to share your universal given talents and everybody is ready to witness the beauty of your unfolding. You've already been putting in the work and now it's time to loosen the stronghold you have on your gifts. Now is not the time to hold back. Publish your work to the 'gram. Send that email shooting your shot. Sign up and invest your dollar into that class or course that'll help you perfect your craft even further. This season is all about investing in your future and what makes you truly happy.
Leo season will call for plenty of late nights and early mornings. At the same time, you're learning to better discipline yourself and zoom in on unhealthy habits that stunt your growth and goals for strengthening the foundation of your professional and financial relationships. With Venus, the planet of self-love and harmony highlighting your eleventh house of your social network, dreams and personal liberation, know that the rooms you find yourself in this season have been divinely orchestrated to propel your evolution beyond what you can conceptualize right now. Trust that you're going places. Just make sure to have fun with it all in the process. Take breaks, live in the moment and make time for the homies—they wanna see you win just as bad as you do.
Sagittarius
By now, you have an idea of where you're ready to travel next on your journey. This Leo season will help you muster up the courage to spread your wings and explore some place new. Some place where you feel healthily challenged intellectually. Some place where your voice and your ideas are truly heard. Some place where you can learn from others and others pour into you simultaneously. This might be a new place of work or finally saying yes to expansion and leaving the world of 9-5 and corporate America. Wherever this new place is for you, take that first step forward and don't look back.
Speaking of work, Leo season will require you to spend a little more time on at or on your work. You have goals to progress within your professional life, but this all starts with getting all your ducks in a row. Burnout is real and you might be feeling it already. It's important that you learn how to implement daily routines that create space for your mental health to thrive. Take a day off when you need it. Set calendar time blocks for no meetings and take that full hour lunch break. Doing all of these things will set you up for success and contribute to the betterment of your self-development and overall evolution. Say yes to yourself, Sag. Keep choosing you!
Capricorn
Some days you won't feel it, but all Leo season long, you're glowing, sis! Your sex drive is through the roof and you have every right not to hold back. Let the bedroom be your playground when you're looking for a little spice in your life this fiery Leo season.
On the flip, Leo season might throw a few curveballs, leading you down a transformative journey that'll do more good than harm. There'll be tough decisions you'll have to make this season, but trust that it's all a part of the process of blossoming into your most evolved self. While Leo season will bring all the fun and spice, behind closed doors you're strategically planning the next chapter of your life. Call this next chapter, "Expansion." What's the first thing that comes to mind when you hear expansion? What are you ready for more or less of? Think big, dream big and start putting a plan in motion to make it happen. Notice where you are six months from now, you'll be proud of how far you've come.
Aquarius
Your intimate relationships are a hot topic this season, for better or for worse. Have you been so fixated on the idea of someone's potential or what could be, instead of what's right in front of you? On July 23rd, the Aquarius full moon will reroute your relationships to open up a new path and show you how exciting and joyous love can really be for you. If things don't workout as you envisioned, simply thank the Universe for the lesson and the season. You're undergoing a radical transformation this Leo season, which will require you to believe someone when they show you who they are the first time. It's not your job to help someone else understand why you deserve to be a priority in their lives.
Leo season makes a great time to focus your energy on someone who doesn't play games with your heart, views you as the prize and is willing to get to know the real you below the surface. Perhaps that special someone is already there, but waiting for you to fully see them in the way they see you. Don't let previous situationships turn your heart bitter, boo. Love should feel easy—don't fight it, you deserve it!
Pisces
Taking care of your mind, body and soul is necessary for a total recharge, Pisces. While everybody is outside trying to live their best life, you understand that living your best life starts from within and you don't have to be on the scene all the time to prove your contentment with life.
It's the little things that mean the most to you right now. Setting small, incremental goals this month will lead you to becoming a brand new woman by the end of Leo season. Hot girl summer includes taking your vitamins, getting plenty of rest, scheduling doctor visits and doing all that needs to be done to make sure your body is in tip-top shape. Little do you know that special someone is admiring how much time and effort you put into taking care of your mind and body. So much so, that it'll inspire them to take action and make you all theirs. The world of dating as you know it might be put on hold now that someone worth your time and effort has gotten your attention. Enjoy this new space between you and bae. Love is happiness and you've found nothing less, Pisces.