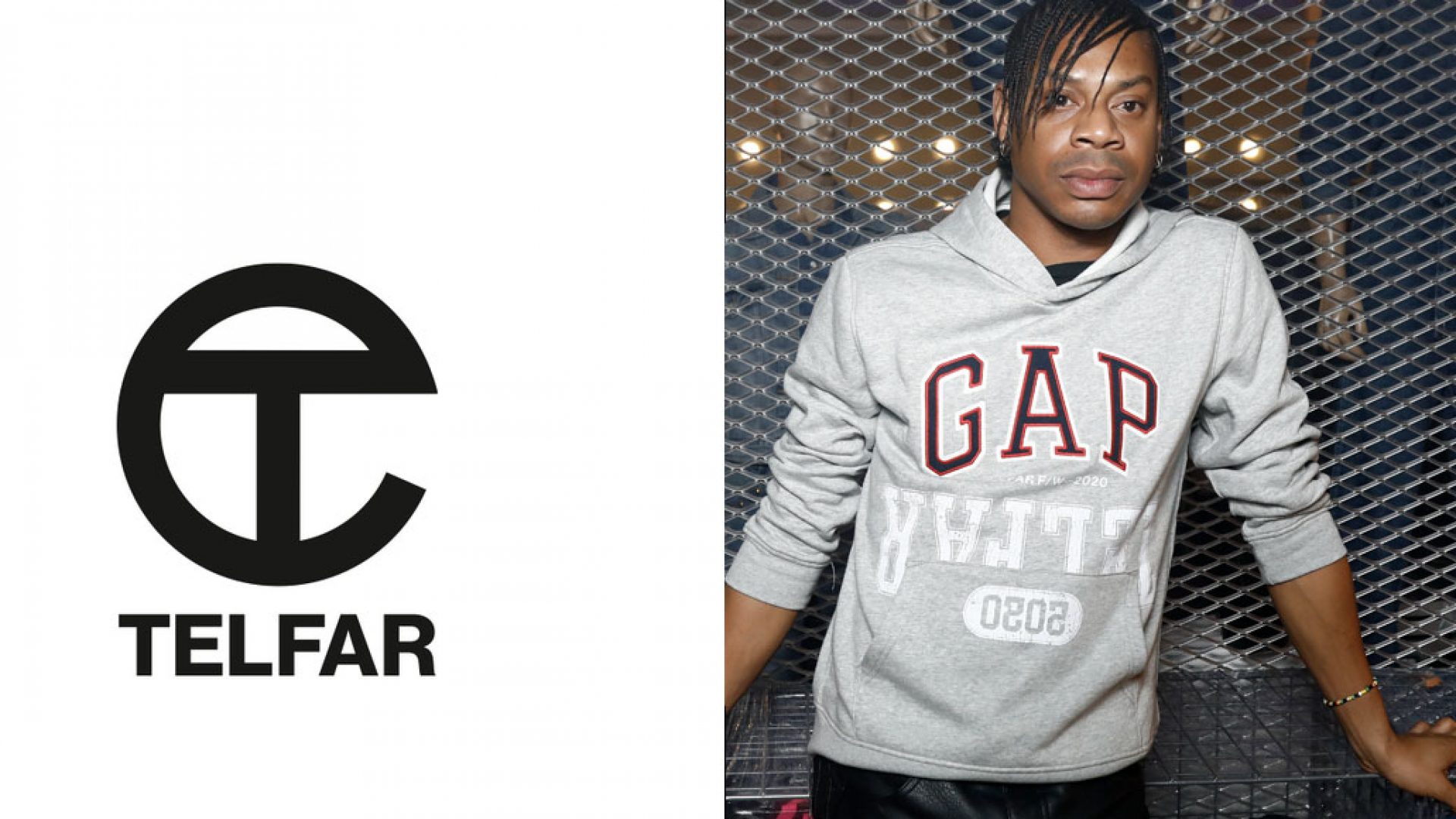 Telfar Clemens Is The Designer For Liberia's Olympic Uniforms
Telfar's design are cult favorites and sell out within minutes of online restocks.
You've seen the bags, you've seen the collaborations. Now Telfar is going to the Olympics! On June 21, it was announced that luxury designer Telfar Clemens will be the head architect for Liberia's 2021 Olympic uniforms. Clemens is Liberian-American, having emigrated to the United States wit his family in 1990.
This historic moment began taking form after N.C.A.A. 200-meter dash champion Emmanuel Matadi's girlfriend talked about the "Bushwick Birkins."
"I didn't even know if he made clothes," Matadi said to the New York Times. He later said, "He's an elite athlete in his space, just like we are"
Photos of the made internet waves of the 30-year-old sprinter modeling a piece of the collection. In some of the shots, he's wearing a double blue hue jacket with "Libera" down the front, with matching signature slit track pants. In others, he's donning a fitted, compression long sleeve with a one-shoulder white design featuring the Liberian star. Over 70 pieces were created in a span of four months, consisting of leggings, unitards, duffels and spikes. As of now, the gear is being tested and touched up for peak performability.
"They might have been surprised by some of it," Mr. Clemens told the Times. "But I haven't heard a no. Just excitement."
Telfar has been designing professionally for over 15 years and won the American Accessories Designer of the Year at the Council of Fashion Designers of America (CFDA) Fashion Awards in 2020. He also won $400,000 as the recipient of the 2017 CFDA/Vogue Fashion Fund.
Telfar's bags are cult favorites and sell out within minutes of online restocks.
Although the collection was made for the athletes, Telfar hive will be able to shop a limited collection inspired by the Liberian looks during one of Clemen's famous spur-of-the-moment drops. Additionally, a greater workout wear and gear collection is expected to debut in September and will be a part of Telfar's main drops.
Photo credit: Telfar/Julien M. Hekimian/Getty Images for GAP